Williams offers guidance to at-risk Chicago youth
EVP visits as part of Becoming a Man program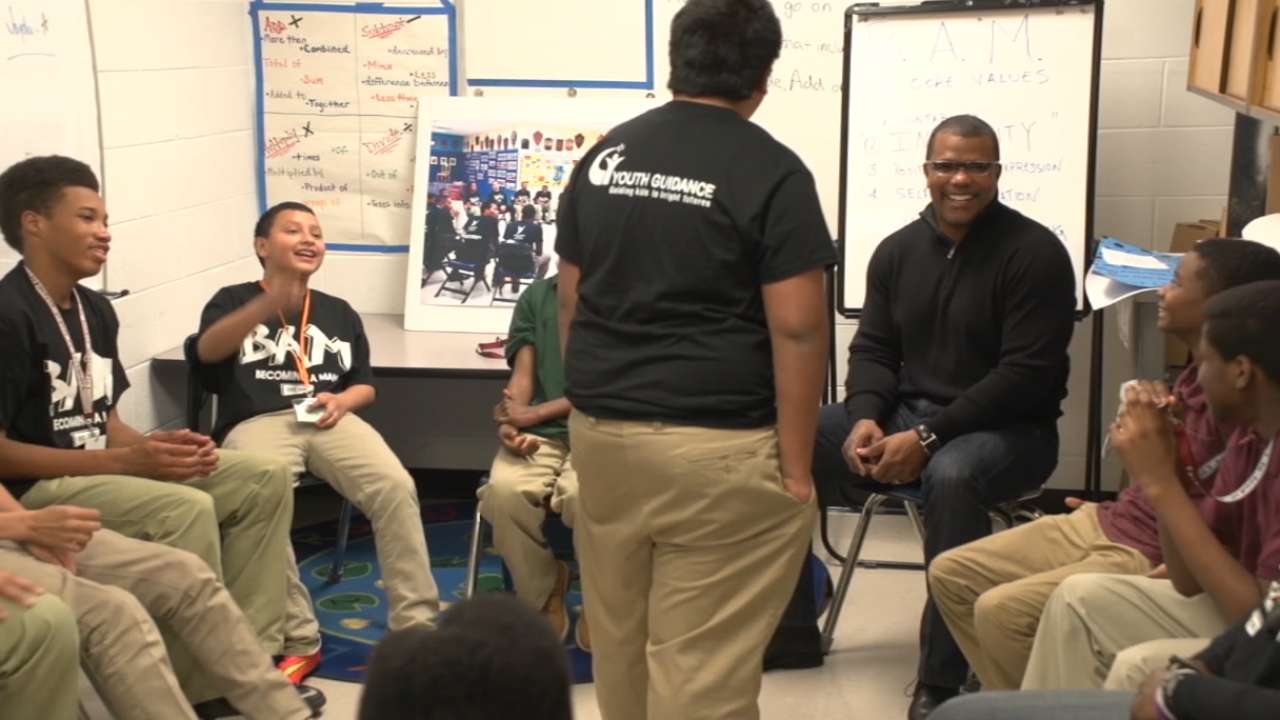 CHICAGO -- There will be a return visit for White Sox executive vice president Ken Williams to Chicago's Tarkington School of Excellence in the not too distant future.
Williams participated in a discussion with a group of eighth-grade students Wednesday afternoon at the school as part of the Becoming a Man program. The program is a dropout and violence prevention program for at-risk male students through the non-profit organization Youth Guidance.
During the course of the conversation centered on integrity, the young men involved asked Williams to come back and talk with them again after they get their respective progress reports.
"We got to the heart of the matter. We got some commitments out of some young men here that I'm going to hold them accountable for as we move forward," Williams said. "Commitments to greater effort in the classroom and to bring some of their grades up.
"But most importantly what I hope they take away from today's conversation is when you look someone in the eye and you give your word, you are going to hold that. You are going to honor that."
This event supported Youth Guidance's mission of enabling at-risk youth to overcome obstacles, focus on their education and succeed in school and life.
"It means a ton to our young men to be able to see members of these sports organizations come into their group, share their stories and engage them one-on-one in really honest conversations," said A.J. Watson, the director of Becoming a Man. "They get to know where they are coming from. They find out it's pretty much the same place where they came from."
"The White Sox participation, my personal participation, I hope it's never-ending," Williams said. "These are sessions that quite frankly are enjoyable by the sheer nature because you get to experience what some of these young men are experiencing on a day-to-day basis and it keeps you connected. It keeps you connected to not only the community but connected as a father, hopefully one day as a grandfather in the distant future. You develop some friendships."
Scott Merkin is a reporter for MLB.com. Read his blog, Merk's Works, and follow him on Twitter @scottmerkin. This story was not subject to the approval of Major League Baseball or its clubs.