A's, reliever Clippard agree to contract for 2015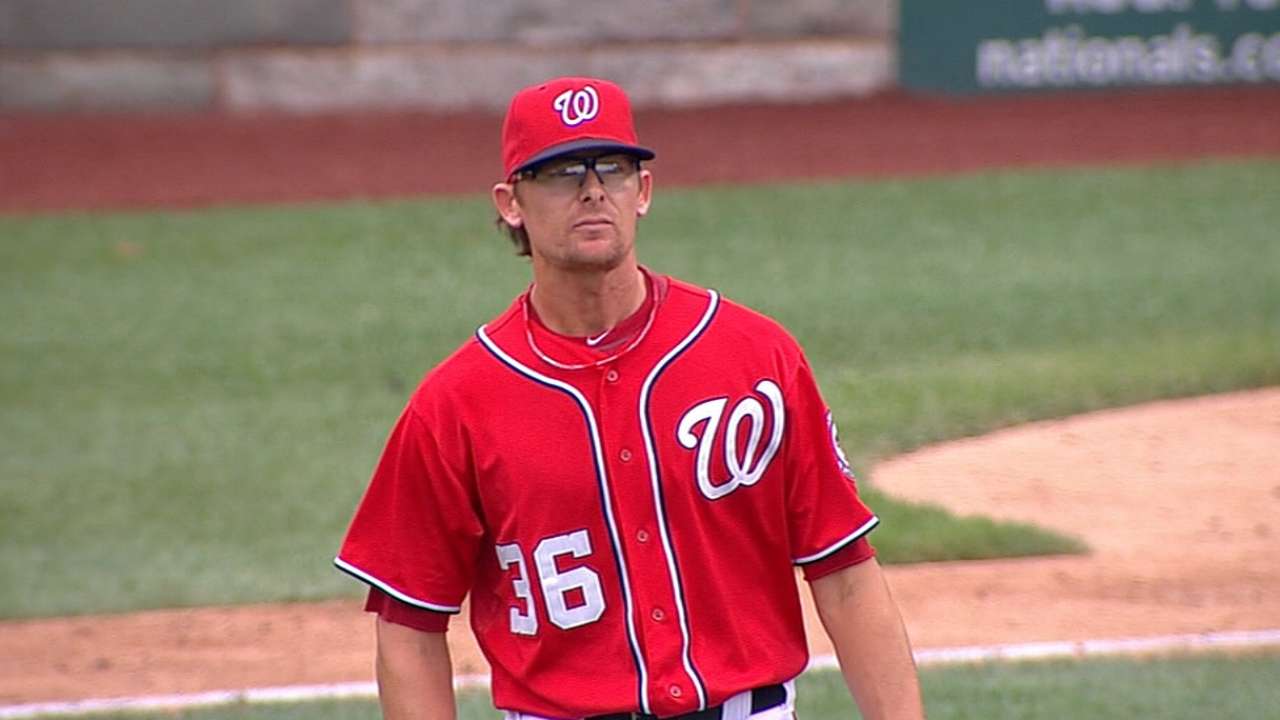 OAKLAND -- The A's and reliever Tyler Clippard avoided an arbitration hearing, coming to terms on a one-year deal worth $8.3 million on Wednesday.
That takes care of all of the club's arbitration cases, with only one having gone to a hearing -- which the A's won, after it was decided right-hander Jarrod Parker will earn $850,000 after filing for $1.7 million.
Clippard has several incentives built into his contract, including $50,000 for an All-Star nod -- he's already received two in his career -- and $100,000 for winning the Reliever of the Year Award, according to a source. The $8.3 million deal comes in just under the midpoint of his initial request of $8.85 million and the A's offer of $7.775 million.
The veteran right-hander is entering his ninth Major League season but first with Oakland, which acquired his services from the Nationals last month for shortstop Yunel Escobar. Clippard does boast ninth-inning experience, with 34 career saves under his belt, and will be considered for the closer's role to start the season while Sean Doolittle recovers from a left shoulder injury.
Clippard, who will turn 30 on Saturday, went 7-4 with a 2.18 ERA and 82 strikeouts in 70 1/3 innings over 75 relief appearances for Washington last year. It was the fifth consecutive season in which he appeared in 70 or more games, and his 371 appearances over that stretch are most in the Majors.
Jane Lee is a reporter for MLB.com. This story was not subject to the approval of Major League Baseball or its clubs.