Angels welcome new faces to compete for roster spots
Joyce expected to fill in at DH for injured Hamilton
ANAHEIM - The Angels stayed away from the blockbuster signings for a second straight offseason, but they made a lot of moves to augment the roster -- something you might not fully realize until it's time to sift through them all.
For the second of a seven-part preview series leading up to Spring Training, we stuck to the 40-man-roster additions who are expected to impact the Major League club this season. We'll touch on the additions for the Angels' farm system on Friday.
C Drew Butera: His offensive numbers -- .183/.239/.268 slash line in five years with the Twins and Dodgers -- aren't aesthetically pleasing, but Butera sports an above-average caught-stealing percentage of 33 percent and has a good rapport with his pitchers. He's also out of options, and looks like a favorite to win the backup job behind Chris Iannetta.
INF Taylor Featherston: The Angels picked Featherston up in the Rule 5 Draft thinking he had a chance to be their new utility infielder. The 25-year-old has good power for a middle infielder, with a .276/.346/.457 slash line in four years in the Minors, and solid range at shortstop. But he needs to get better acclimated at third base to be a true utility man.
INF Johnny Giavotella: Giavotella will compete with Featherston, Josh Rutledge and Grant Green for either the starting second base job or a utility role. The 27-year-old has played in only 125 Major League games with the Royals over the last four years and is deemed below average defensively at second base. He's torched through the Pacific Coast League, though, and he can also play third base.
SP Andrew Heaney: The Angels were planning to hold onto Howie Kendrick, and then the opportunity to pick up Heaney came along. MLB.com has the wiry, 23-year-old left-hander listed as the Angels' best prospect and the 25th best in the game. He'll compete with Hector Santiago and Nick Tropeano for the fifth spot in the rotation this spring.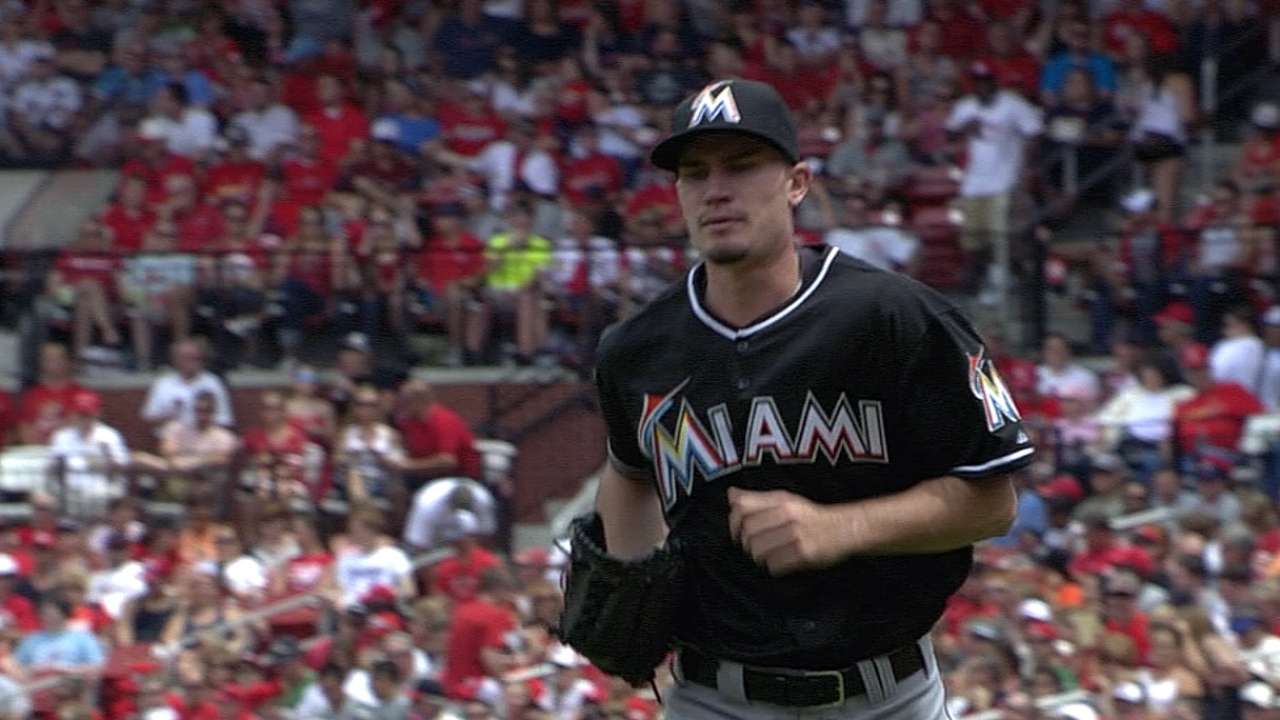 OF Matt Joyce: Acquired from the Rays for reliever Kevin Jepsen on Dec. 16, Joyce is expected to start mostly at designated hitter while giving the Angels' lineup more length and an additional left-handed bat. The 30-year-old has batted .252/.341/.428 while averaging 136 games with the Rays the last four years and may bat second this year -- at least once Josh Hamilton returns.
RP Jeremy McBryde: McBryde was signed at the Major League minimum in early November to add to the Angels' right-handed relief depth. The 27-year-old spent his first seven of eight professional seasons in the Padres' organization and has yet to reach the Majors. As a closer for the A's Triple-A affiliate in 2014, McBryde posted a 2.22 ERA and a 1.02 WHIP, striking out 9.1 batters per nine innings.
C Carlos Perez: Perez was the less-notable piece of the trade that sent Hank Conger to the Astros for Tropeano, but the Angels like his skills behind the plate and will have him compete for the backup job behind Iannetta. Perez, 24, has batted .277/.357/.393 and thrown out 35 percent of would-be base stealers in his Minor League career with the Blue Jays and Astros.
RP Cesar Ramos: Acquired from the Rays for pitching prospect Mark Sappington in November, Ramos finally gives the Angels an experienced lefty in the bullpen -- but he won't be a specialist. Ramos is a multi-inning guy who figures to be used in a variety of roles this season. The 30-year-old has a 3.90 ERA, a 1.33 WHIP and a 1.95 strikeout-to-walk ratio in 91 appearances the last two years.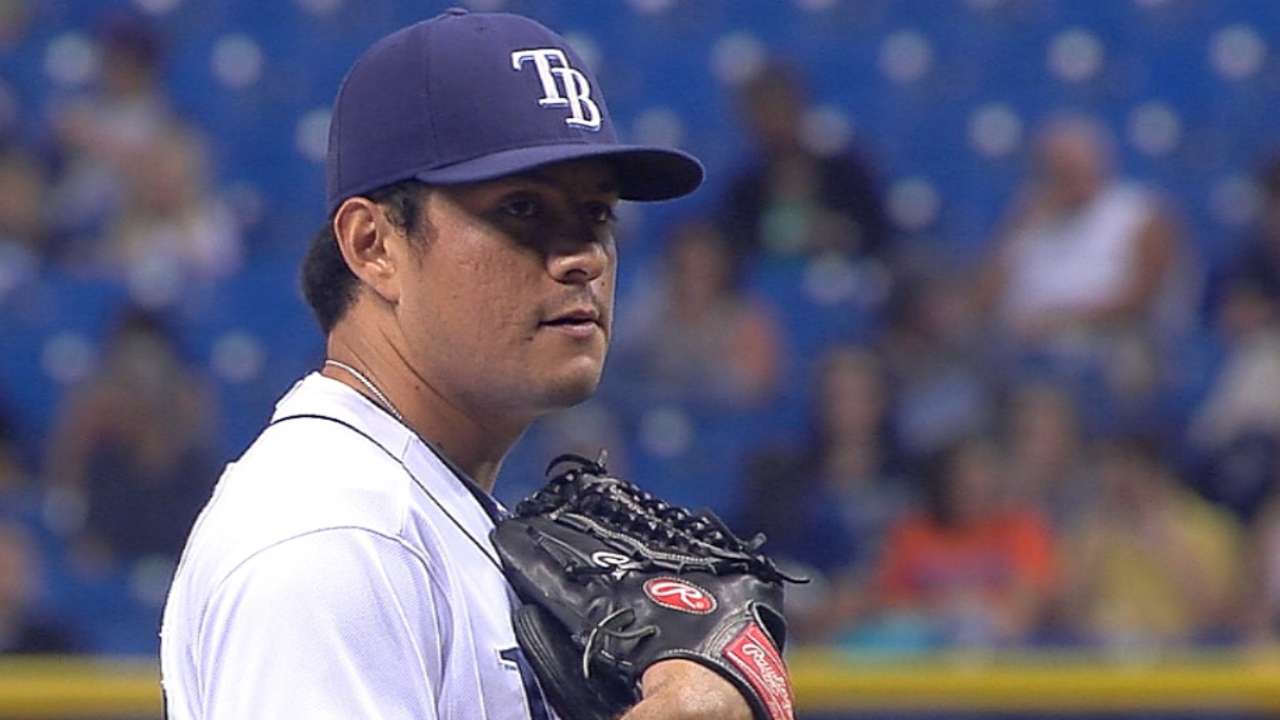 OF Daniel Robertson: Robertson, 29, is a scrappy right-handed hitter who can play all three outfield spots and does one thing very well -- hit left-handed pitching. He batted .330/.398/.423 against lefties in a 70-game stint with the Rangers this past season and is slated to start 2015 in Triple-A.
INF Josh Rutledge: His main job in Colorado was to fill in every time Troy Tulowitzki suffered an injury. Now the Angels are looking for Rutledge to replace Kendrick at second base, and Rutledge himself is looking for better results. The 25-year-old right-handed hitter played shortstop every day after July 19 and batted .261/.310/.392, despite playing most of his games in the thin air of Coors Field.
SP Nick Tropeano: The 24-year-old right-hander took his development to the next level last year by refining his changeup, a pitch that helped him post a 3.03 ERA, a 0.99 WHIP and a 3.64 strikeout-to-walk ratio in the Pacific Coast League. Tropeano also posted a 4.57 ERA in four starts as a September callup. He has a legit chance to win a spot in the Angels' rotation this spring.
Alden Gonzalez is a reporter for MLB.com. Read his blog, Gonzo and "The Show", and follow him on Twitter @Alden_Gonzalez. This story was not subject to the approval of Major League Baseball or its clubs.