Spring brings buzz as #BaseballBegins
Many throughout game set to cheer arrival of pitchers and catchers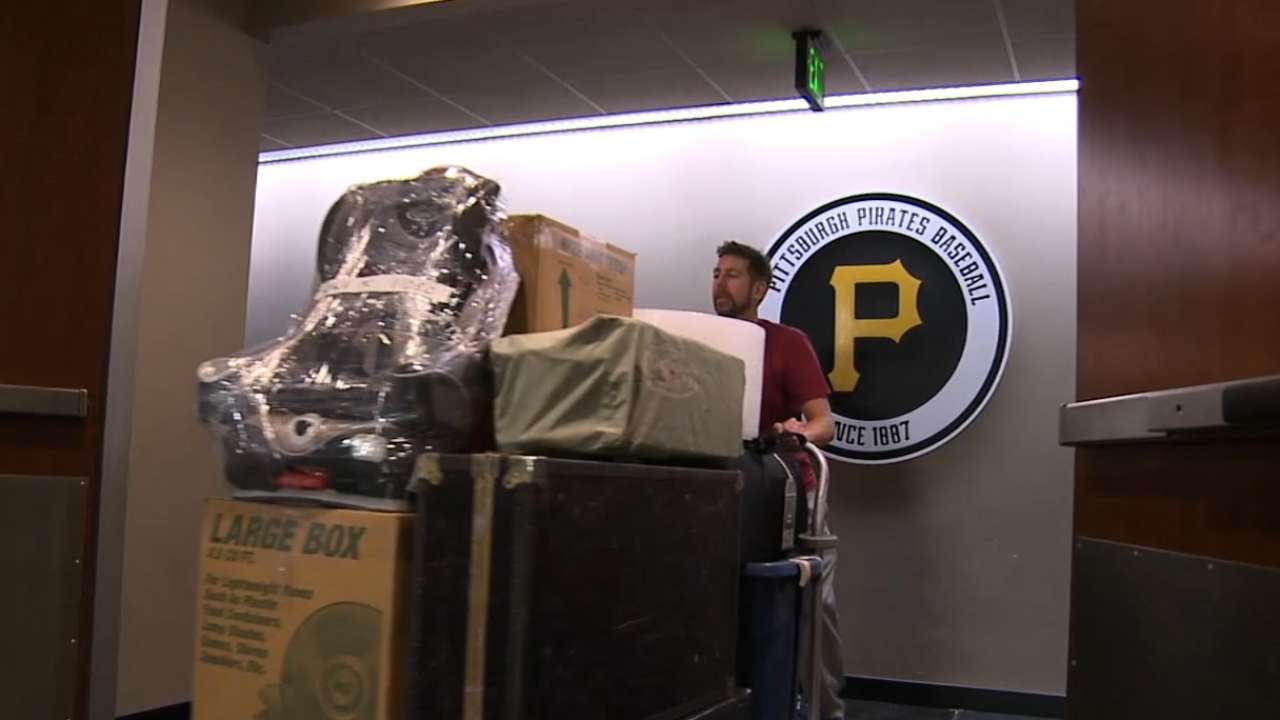 "Pitchers and catchers report" are four of the most beautiful words in the English language. As another Spring Training officially gets underway for a handful of clubs on Feb. 18 in Florida and Arizona, MLB.com is asking people around Major League Baseball what those four words mean to them -- players, managers, legends, club execs, groundskeepers, broadcasters and fans. Look for their responses regularly between now and next Wednesday and add your own in the comments and by tweeting with the #BaseballBegins hashtag.
Pirates manager Clint Hurdle:
"For me, it's the most wonderful time of the year. It's a dress rehearsal. It's 'lights, camera, action.' Those clichés -- hope springs eternal. But the smell, the resin, the pine tar, the sound, the bat and the ball, the crack, leather poppin' -- for me, it's so special.
"I have been blessed in a unique way. I think it's my 40th Spring Training, and I've opened every Spring Training camp I've ever been a part of. Even as a rookie, I had my contract at the start of camp. After I stopped playing, Davey Johnson invited me to throw BP at the start of camp, and A-ball managers usually don't get to do that. I've done it now with seven different teams -- Royals, Reds, Cards, Mets, Rockies, Rangers and Pirates. A guy today called me a Major League lifer, and it stopped me in my tracks. I didn't want to argue; I just wanted to think it through, and I thought, 'Yeah, pretty much. I am what I am.'
"We at the Pirates have worked very hard to get to a competitive place as this Spring Training gets underway in Bradenton, Fla. And we understand how much more hard work is going to be necessary to maintain -- not to sustain, but to get better. That's electric in and of itself. In Spring Training, everybody's hopeful, everybody's got dreams and plans, but then the season starts weeding you out. We've all been on the side of that. In our case, it's an exciting time to be a Pirate. It's a great division. Our guys are hungry."
Mark Newman is enterprise editor of MLB.com. This story was not subject to the approval of Major League Baseball or its clubs.