Mets' new faces poised to help club's core
Cuddyer, Mayberry hope to help New York reach high expectations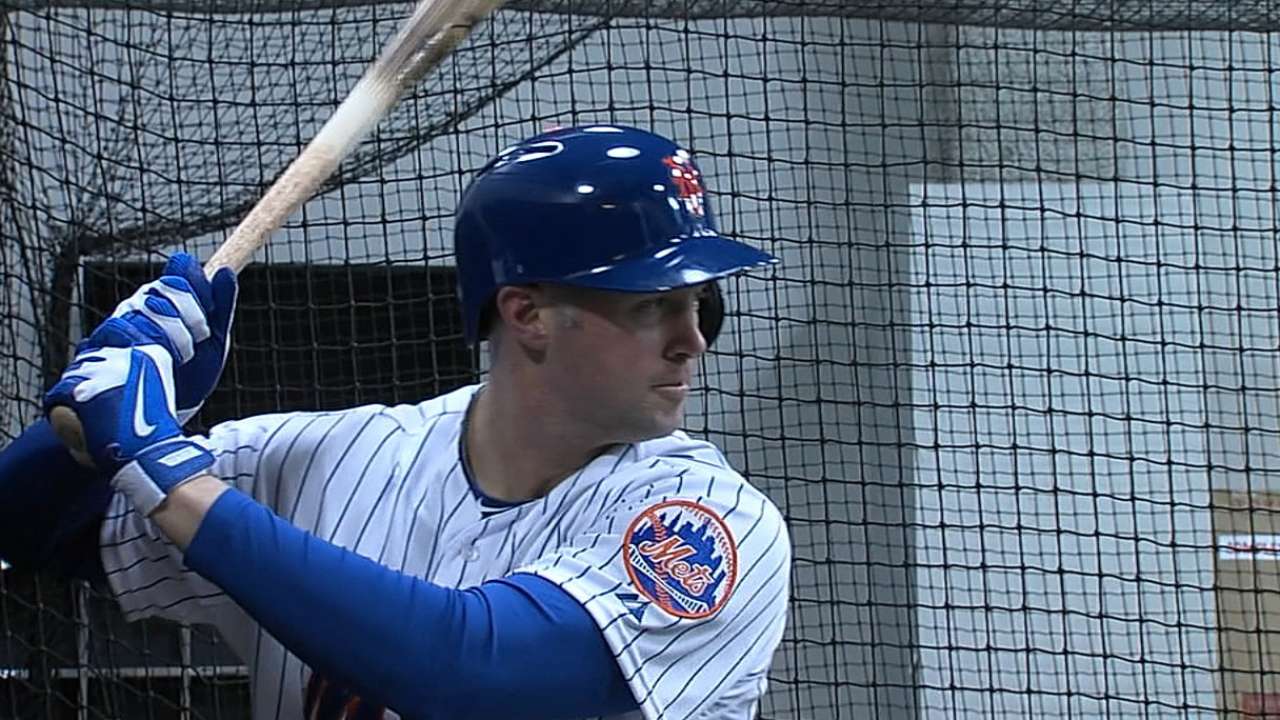 NEW YORK -- In Part 2 of MLB.com's Spring Training preview, it's time to take a look at the fresh faces on the Mets' roster.
Spoiler alert: There aren't many, even on the Minor League side. But the Mets are hopeful that their most noteworthy addition, outfielder Michael Cuddyer, will make a significant impact on their push for a playoff berth.
OF Cuddyer: Throughout their eight-year playoff drought, the Mets have struggled to find consistent outfield production. They're hopeful Cuddyer can help buck that trend in 2015, despite turning 36 before Opening Day.
Heading into Spring Training, there's plenty of reason to believe that Cuddyer can. Though health has been an issue for him over the past three seasons, he posted an .886 OPS when on the field. That's why the Mets gave Cuddyer a two-year, $21 million contract in November, giving up a first-round Draft pick for the right to sign him. It may have been a risky deal, particularly considering how much Coors Field likely played a role in his recent production. But as they stared down a thin free-agent class at the start of the winter, the Mets quickly targeted Cuddyer as the prize they wanted most.
For the most part, Cuddyer will start in right field. But he can also shift to left if needed, and he may spell Lucas Duda at first base when tough left-handers take the mound. Against righties, Cuddyer will start the year hitting fifth behind Duda. If he stays healthy, there's little reason to believe he won't be productive.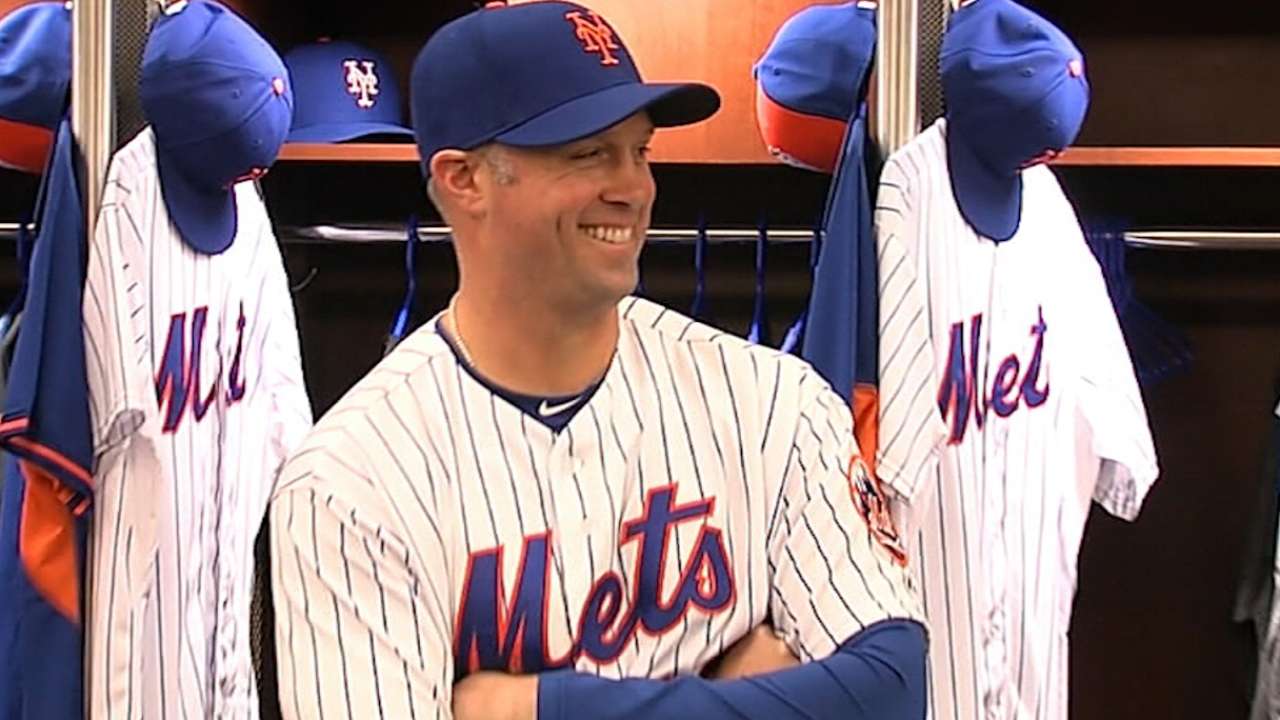 OF John Mayberry Jr.: Mostly because Mayberry is a bench player, the Mets' signing of him went largely under the radar. But given that both Cuddyer and left fielder Curtis Granderson are in their mid-30s, and that first baseman Duda boasts extreme platoon splits, Mayberry will play just about every time the Mets face a lefty.
That's where the bulk of his value lies; Mayberry's career OPS is 199 points higher against left-handed pitching. Capable of playing all three outfield positions as well as first base, Mayberry profiles best as a corner outfielder. Mets fans should already know him from his days in Philadelphia, where he played from 2009 through last July.
C Johnny Monell: Monell's name might pop up from time to time in Spring Training, though for now, he is nothing more than organizational depth. A strong spring could have the 28-year-old Monell challenging Anthony Recker for the Mets' backup catcher's job.
OF Alex Castellanos: Like Monell, Castellanos is nothing more than organizational depth at this point, but he is only an injury or two away from joining the big club. A power-hitting outfielder with a fair bit of speed, Castellanos last appeared in the big leagues in 2013 with the Dodgers.
Anthony DiComo is a reporter for MLB.com. Follow him on Twitter @AnthonyDicomo. This story was not subject to the approval of Major League Baseball or its clubs.