Busy offseason has White Sox in line to contend in 2015
Big-name acquisitions raising expectations in Chicago
CHICAGO -- There were Major League teams who might have been as busy this offseason as the White Sox. But nobody was busier than the South Siders' general manager, Rick Hahn, whose plethora of impact moves took the White Sox from reshaping to contending on paper.
Here's a look at those White Sox new guys in Part 2 of a seven-part series leading into Spring Training 2015.
RHP Jeff Samardzija: Whether it's for one year or four or five years after the 2015 season, the White Sox added a top-notch right-handed starter in between southpaws Chris Sale and Jose Quintana. The White Sox gave up four talented young players in the deal for Samardzija with Oakland but moved none of their top prospects to add the self-proclaimed White Sox fan from his time growing up in Indiana.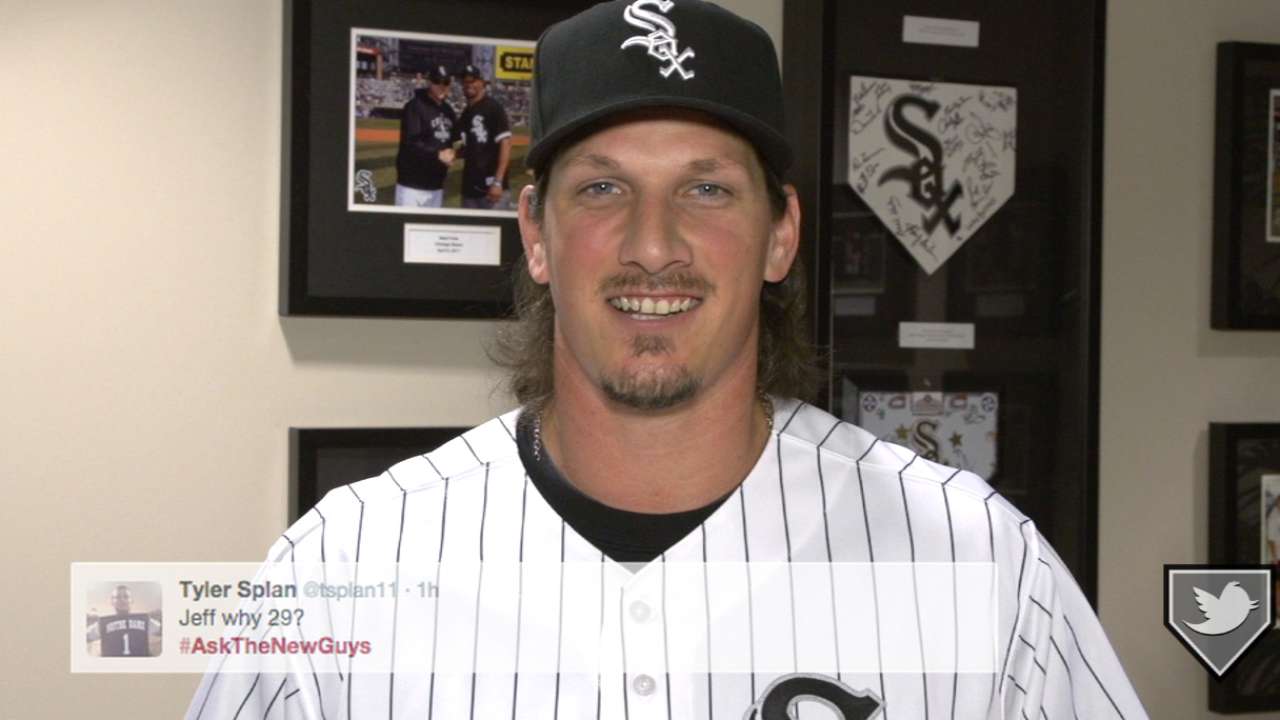 RHP David Robertson: Who will close out potential victories for the White Sox? That question was erased with the addition of Robertson via a four-year, $46 million deal. Robertson helped complete an overall bullpen overhaul from a unit that struggled mightily in 2014.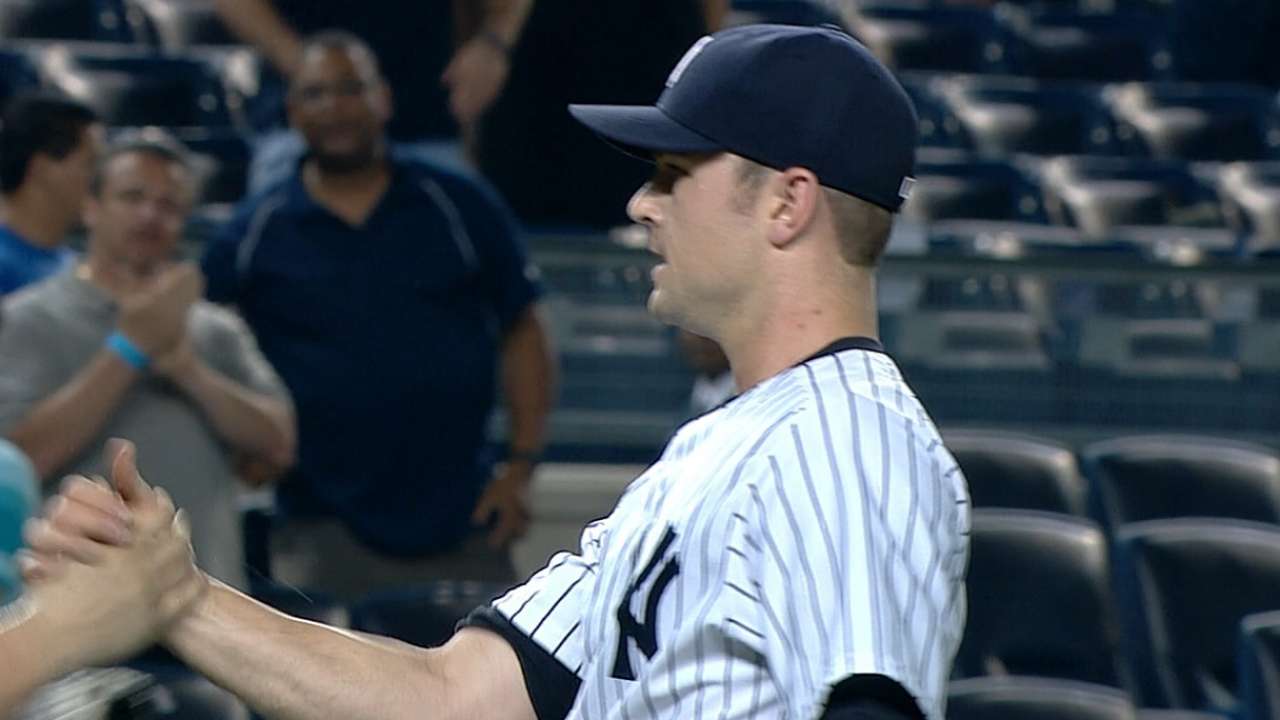 1B/DH Adam LaRoche: LaRoche provides a left-handed cleanup bat to hit behind Jose Abreu and in front of Avisail Garcia. He's also a Gold Glove-winning first baseman who can get Abreu off his feet and into the designated-hitter role numerous times over the course of a 162-game season. And he's a highly respected clubhouse presence. It's a great pick-up over a two-year, $25 million deal.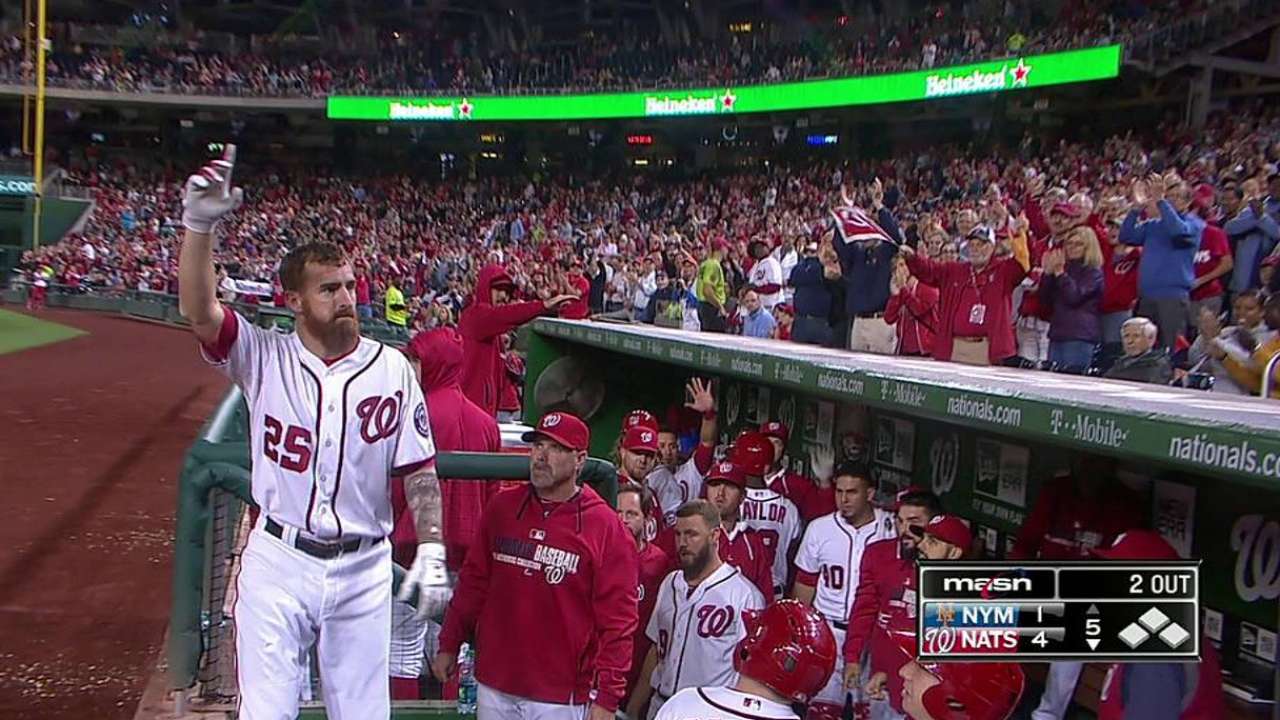 LHP Zach Duke: Years from now, Duke could be the answer to a trivia question: Who was the first of the eight impact moves made by Hahn during the offseason leading into 2015? Duke, who agreed to a three-year, $15 million deal, and Dan Jennings give the White Sox two quality left-handers in the bullpen, whereas they didn't have one consistently last season.
OF Melky Cabrera: This move even surprised manager Robin Ventura, especially after Hahn said at the Winter Meetings that the team had reached its budget limit and needed to get creative for future additions. That creativity measured out at three years, $42 million and gave the White Sox an everyday left fielder and a switch-hitter in the lineup's two-hole.
LHP Jennings: A trade of Andre Rienzo to the Marlins brought back Jennings and his 1.34 ERA over 47 games in '14. The White Sox believe room to grow exists for Jennings, who allowed left-handed hitters to post a .299 average and .364 on-base percentage last season.
IF/OF Emilio Bonifacio: Bonifacio wasn't the biggest name or biggest contract to join the White Sox, but he was certainly an important addition. Bonifacio could take over at second if Micah Johnson or Carlos Sanchez isn't ready. Otherwise, he has the ability to play around the infield and outfield and bring his speed to the lineup.
IF Gordon Beckham: The eighth pick overall by the White Sox in the 2008 First-Year Player Draft has returned after last August's trade to the Angels. Beckham has been targeted as a super-sub around the infield, but much like Bonifacio, could emerge as the starting second baseman with his stellar defense intact.
C Geovany Soto: Soto came in via a Minor League deal and as a non-roster invite. A healthy Soto not only has the inside edge as the backup catcher but could challenge starter Tyler Flowers down the line.
RHP Jesse Crain: There's great familiarity between the White Sox and Crain, who earned an All-Star nod with the team in 2013 thanks to a 0.74 ERA over 38 games. Crain underwent biceps tenodesis surgery last October and then did not pitch for the Astros in 2014 after joining the team on a one-year deal due to his shoulder not responding and a battle with rotator inflammation. The White Sox are willing to wait for his big league return with the potential payoff in mind.
C Rob Brantly: The left-handed hitter adds catching depth to the White Sox organization.
OF J.B. Shuck: With Jordan Danks gone to the Phillies and Tony Campana done for the year with a torn ACL, Shuck has a chance to break camp as the White Sox final position player.
Scott Merkin is a reporter for MLB.com. Read his blog, Merk's Works, and follow him on Twitter @scottmerkin. This story was not subject to the approval of Major League Baseball or its clubs.