Williams supports Jackie Robinson West players
Impact on city, organization will not be forgotten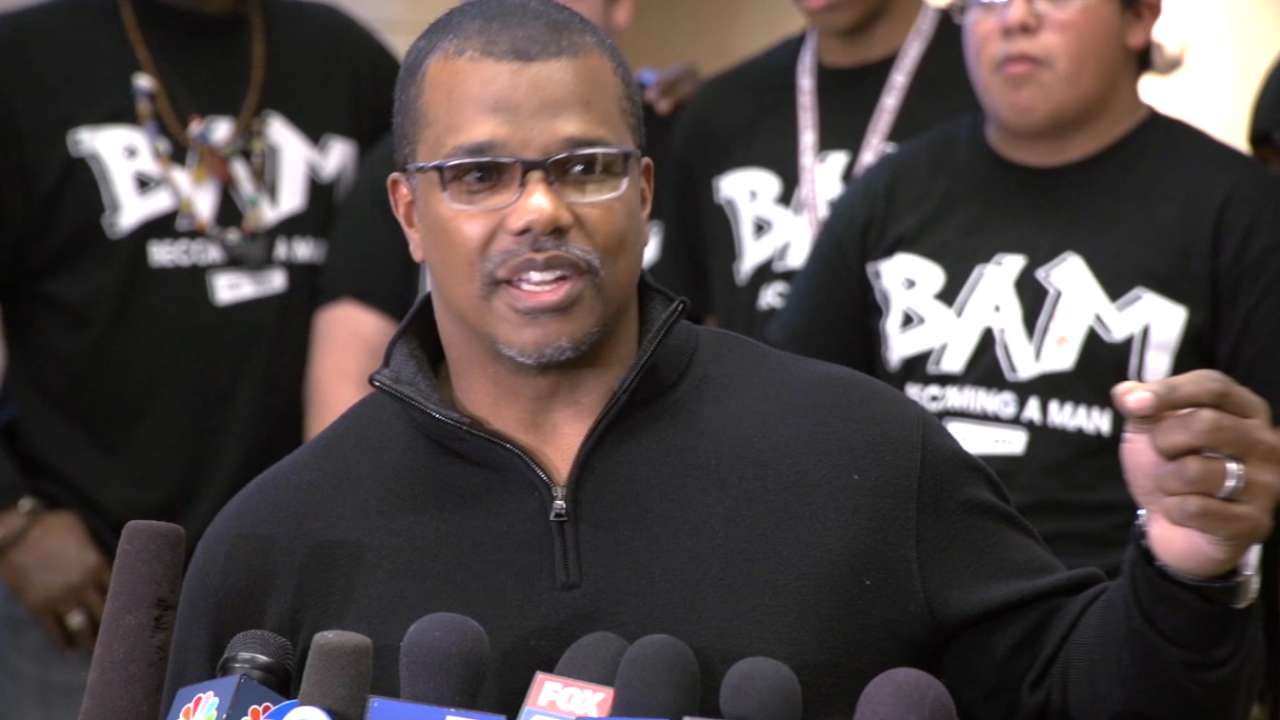 CHICAGO -- Ken Williams had an extensive talk focused upon integrity with eighth-grade students at the Tarkington School of Excellence in Chicago on Wednesday as part of the Becoming a Man program. It's a dropout and violence prevention program for at-risk male students through the non-profit organization Youth Guidance.
That topic pushed the group into a discussion about Jackie Robinson West Little League, an inner-city team that captivated Chicago and the nation this summer, but had its U.S. World Series title stripped for using players who were ineligible because they lived outside the required geographical boundaries.
"Sometimes we can get caught up in the rules to the degree that we lose our flexibility," said Williams, speaking at the Tarkington School on the city's South Side. "We lose our compassion, we lose our understanding of the different dynamics that are at play in various communities.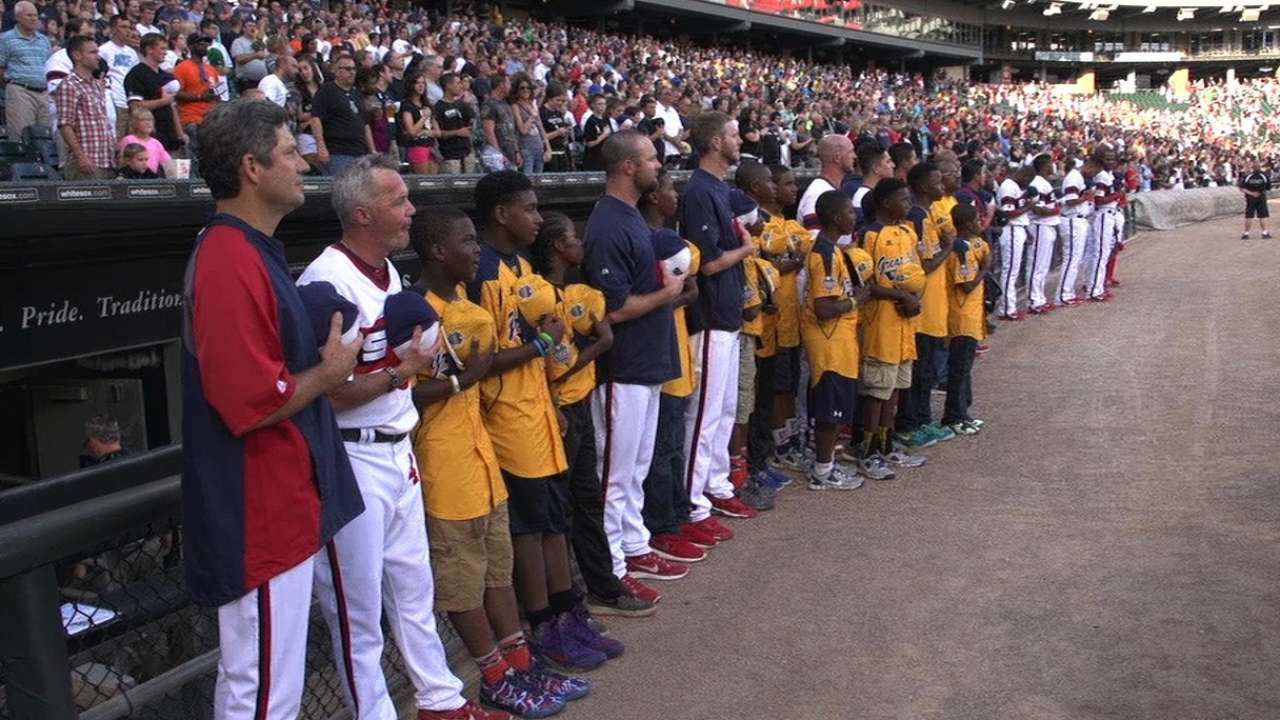 "For instance, we are in such a day where these boundaries that people are speaking of, I don't think they are applicable. If you lock everyone into the same category, you lock inner-city Chicago into the same category as Naperville or some of the other places, you are missing the boat. You are not listening and you are not in tune with the people you are trying to serve.
"You talk to me about equality and fairness," Williams said. "Well, the fairness is that the parents in Chicago may have to cross boundaries for the safety of their child. They may have to do some of these things that they are being accused of at this point."
Williams spoke passionately and eloquently about the Jackie Robinson West team, as he knows the people who run the Jackie Robinson West Little League, the coaches of this particular team and the time they committed to help these kids live out a dream. Most of all, Williams knew that the young men making up this special group did absolutely nothing wrong. They are still champions in his mind.
"More importantly, as we talked back here, they are not just champions because they won on the field but because of how they conducted themselves off the field," said Williams. "How they represented the city of Chicago. How they brought together black and white and Latin and Asian in one particular area to root for one singular cause like I've never seen here in Chicago.
"If somebody is going to tell me they are now going to take away from 13-year-olds that have given so much to the city, I have to ask where their heart is. Remember all the excitement that these kids generated in the inner city? Kids wanted to come out and play baseball. They wanted to get away from some of the other activities and get on the baseball field."
While most would agree that the players stand as the innocent victims in this situation, and it's the adults who should be held accountable, Williams didn't fully believe in that blame, either. He pointed out that the JRW roster was scrutinized and had to be approved at every stage of the journey. Williams did not understand how the team can get to where it did and still have an issue to this degree.
"What I would say to that is I believe the adults should be held accountable all across the board, more so than the kids," Williams said. "With that said, if you think I'm going to find fault in people who are trying to empower kids, giving them some hope, taking away from their families and their lives and taking time off of work to provide for these kids and in some cases serve as second fathers to them, you are talking to the wrong person."
This JRW situation became a teaching lesson for Williams within the Becoming a Man program. The topic of integrity seemed to fit perfectly in the day's events.
"When you talk about those kind of things and you are directing them at a 13-year-old who has done nothing wrong but play the game that they love and represented us as a city in the best possible way. And people profited, people profited from their story. It's a shame, I think, that people want to take from them," Williams said. "I'm pro-kid. I'm pro-young person.
"And if you are pro-kid, pro-young person, you don't take. You give. You find a way to work things out. You find a way to empower them."
Scott Merkin is a reporter for MLB.com. Read his blog, Merk's Works, and follow him on Twitter @scottmerkin. This story was not subject to the approval of Major League Baseball or its clubs.