Braves need rebounds from multiple players in 2015
Minor, Markakis, Upton turnarounds key for Atlanta in upcoming season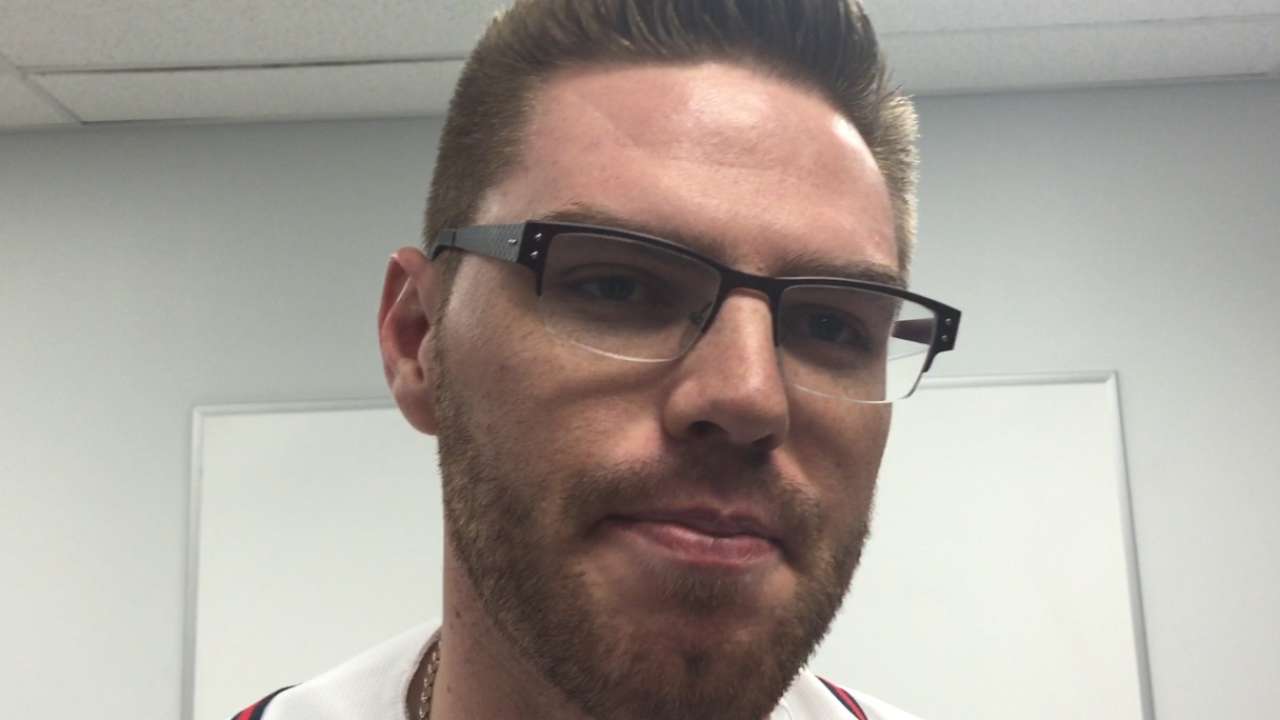 ATLANTA -- Much of the optimism the Braves possess regarding the upcoming season centers on their hope that some of their returning players and a few of their recent acquisitions are quite capable of bouncing back from a rough 2014 season.
Braves.com will provide a variety of Spring Training preview items leading up to Feb. 20, when Atlanta's pitchers and catchers are scheduled to report to the club's camp in Lake Buena Vista, Fla. The initial focus is on those players who are aiming for a rebound season.
LHP Mike Minor: Until Minor proves durable through the first few weeks of Spring Training, there will be reason to wonder if he has indeed distanced himself from the left shoulder discomfort that plagued him as he posted a 4.77 ERA over 25 starts last year. If he proves to be healthy, he could significantly strengthen a potentially-strong starting rotation. The 2.90 ERA that Minor compiled from July 1, 2012 through the end of the 2013 season was trumped by just two other left-handers -- Clayton Kershaw and Cliff Lee.
RF Nick Markakis: When the Braves gave Markakis a four-year, $44 million deal, they were comfortable with his plan to undergo neck surgery to repair the herniated disc that plagued him over the past two seasons. The club hopes that its new right fielder will make a full recovery before Opening Day and then prove capable of hitting like he did while producing an .819 OPS from 2006-12.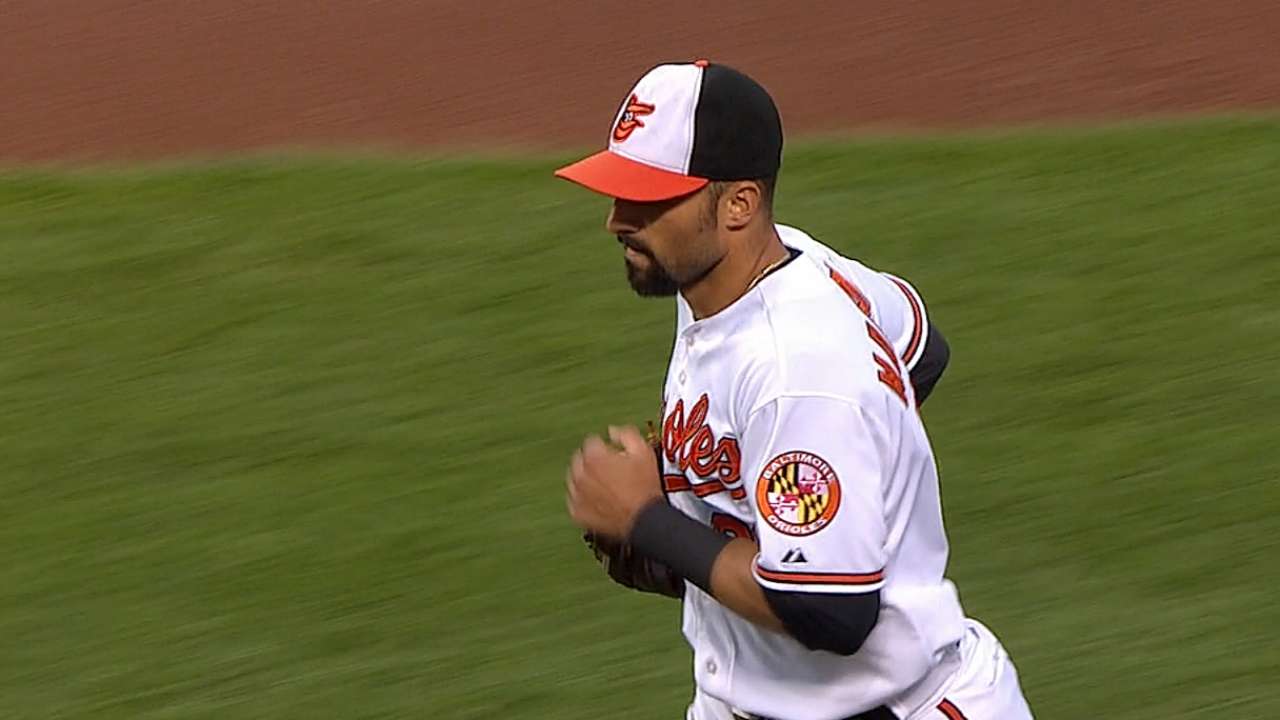 CF B.J. Upton: While many fans lost hope a long time ago, the Braves have no choice but to hope to get some value from the $46 million they owe Upton over the next three seasons. Given that he has batted .198 with a .593 OPS through his first two years in Atlanta, the veteran center fielder would not have to aim high to improve his recent production. In fact, the Braves would be thrilled if Upton hits somewhere around .230 with 15-plus home runs and a double-digit stolen-base total.
3B Chris Johnson: After nearly winning a batting title in 2013, Johnson produced the worst OPS among qualified National League third basemen. Because he has impressed against left-handed pitchers and struggled against right-handers, Atlanta is toying with the idea of platooning him at third base. But Johnson is hoping to impress like he did two years ago when he earned an everyday role after platooning for the season's first two months.
RHP Jim Johnson: While it might be difficult to overlook this club's potential offensive deficiencies, the Braves have reason to feel good about the capability of their bullpen. It could prove to be quite strong if Johnson regains the sinker and confidence he had when he was the only closer to notch more saves than Craig Kimbrel from 2012-13. As Johnson posted a 7.09 ERA with the Tigers and A's, he never seemed to regain the comfort he possessed before being traded from Baltimore to Oakland the previous winter.
RHP Jason Grilli: While Johnson might not be immediately thrust into high-leverage situations, Atlanta is confident enough in Grilli's abilities to project him to serve as Kimbrel's primary setup man at the beginning of the season. Grilli earned All-Star status as Pittsburgh's closer in 2013 and then struggled after suffering an oblique strain early last season. The improvement he showed after a late June trade to the Angels gave the Braves confidence that it was worth taking a chance on his ability to get back to where he was just two years ago.
Mark Bowman is a reporter for MLB.com. This story was not subject to the approval of Major League Baseball or its clubs.