MLB.com Columnist
Matt Yallof
A View From Studio 3: Looking at five needed comebacks
Fernandez, Wainwright, Kemp, Davis and Verlander are key to clubs' success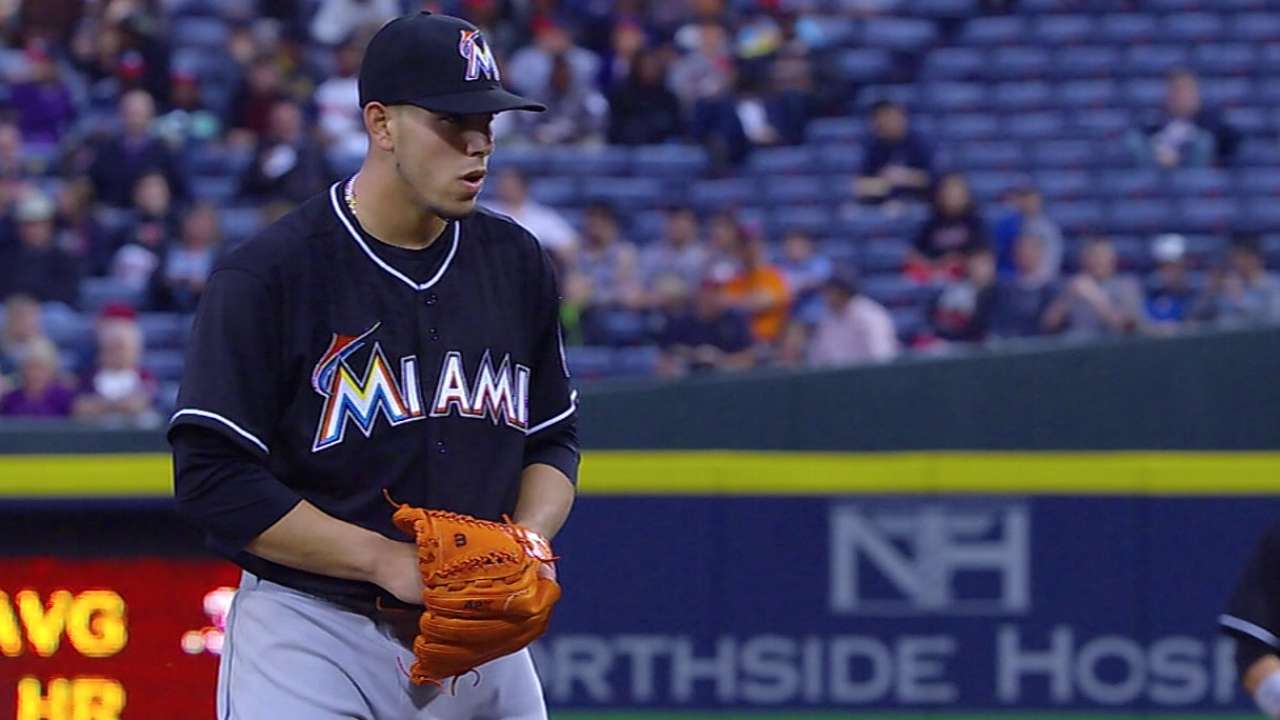 Everyone loves a good comeback story. Ideally, it's a tale that tugs on your heart strings and produces a few tears. Unfortunately, I can't offer you that type of drama. What I can produce is a list of players who have the talent, swagger and opportunity to change the way the playoff races unfold in 2015. Everyone on the list is hoping to bounce back in some fashion. One is coming back from a career threatening injury. One slugger attempts to put self- inflicted issues behind him. Another star tries to return to his dominant ways from wire to wire. Recovering from surgery is the biggest obstacle for an ace while another star gets a change of scenery that seems desperately needed.
Jose Fernandez:
How many times have we heard it this winter? "The Marlins will contend if Jose Fernandez returns from Tommy John surgery midseason and performs as he has the first year and month of his career." Brilliant is the only way to describe it. A sub-1 WHIP and way better than one strikeout per inning. Working under the assumption that the Marlins will be in postseason contention in midsummer, Fernandez will be the equivalent of a Trade Deadline acquisition. He could actually be back on the mound in June. His return would bolster an already formidable staff that consists of Henderson Alvarez, Mat Latos, Jarred Cosart and Dan Haren. Giancarlo Stanton, also coming back from serious facial injuries, anchors the lineup that features newcomers Michael Morse, Dee Gordon and Martin Prado. I could have pinpointed Stanton as the key the National League East, but I think the Marlins will need Fernandez to put them over the top and into the playoffs.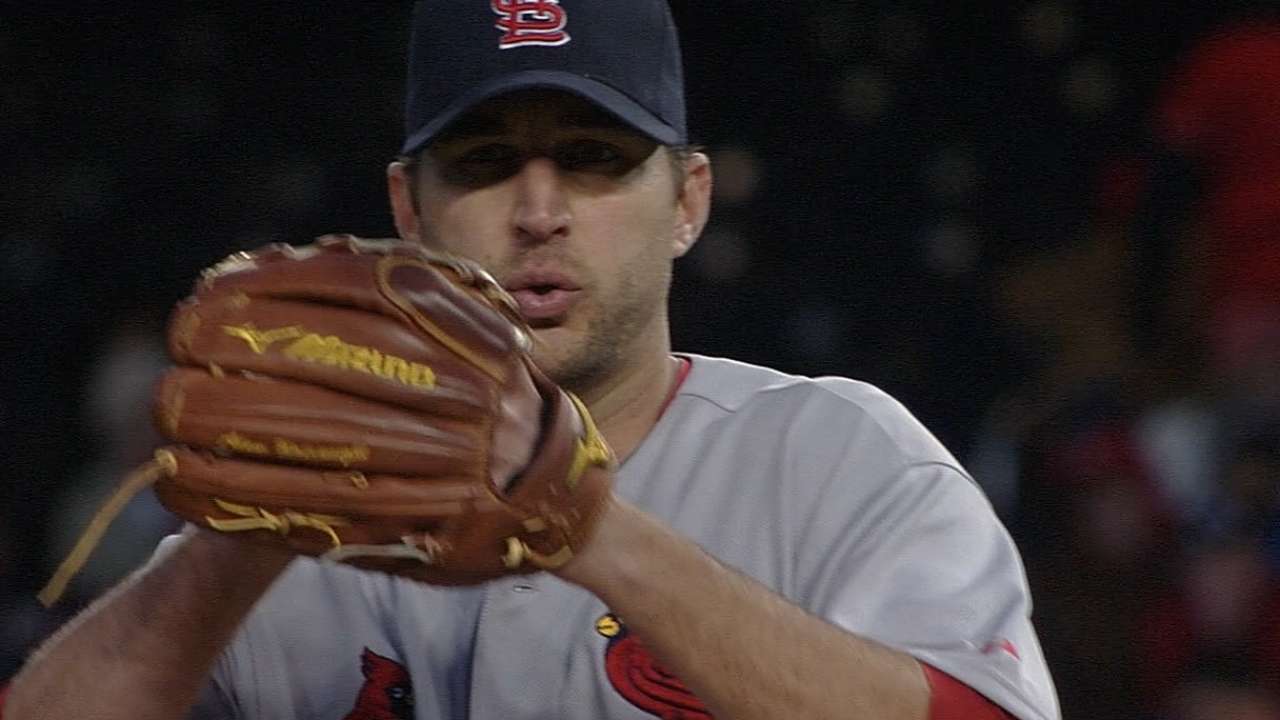 Adam Wainwright:
Every contender needs a legit ace and even at 33 years old, Wainwright still holds that title for the St. Louis Cardinals. Recovering from offseason elbow surgery, the righty says he's healthy. He is also the key to the Cards' rotation. Despite knee and elbow troubles in 2014, Wainwright was still able to dominate while throwing 227 innings. Rotation mates Lance Lynn and John Lackey are horses in every sense of the word, but they need to be slotted in the middle of the rotation, not the top. Young Michael Wacha and Carlos Martinez are important as well, but the team does not return to the postseason for the sixth time in seven years without Wainwright being a star.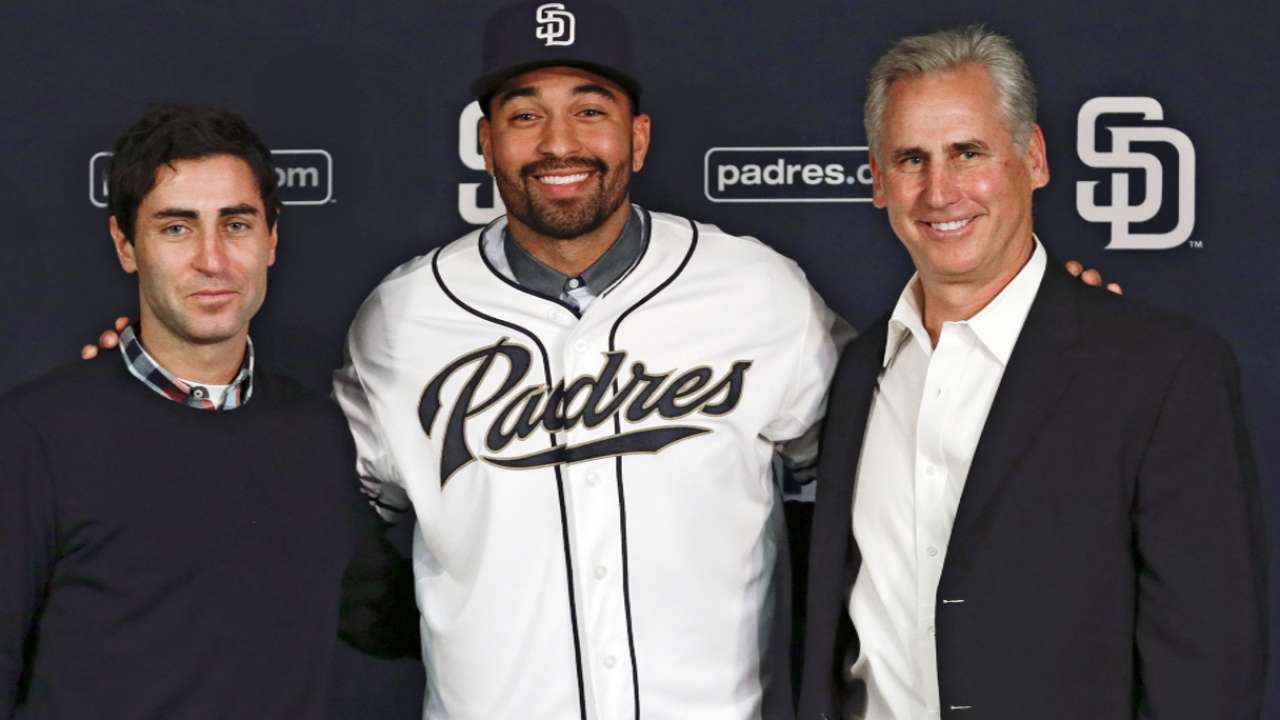 Matt Kemp:
I'm drinking the Padres Kool Aid. How can you not? In a few short months without playing a single game, they went from a team you could easily forget to a club you can't wait to watch. Acquisitions like Justin Upton, James Shields and Wil Myers automatically put them on the 'must see' map. But the trade for Matt Kemp is the deal that could put them over the top and into the playoffs for the first time since 2006. As Kemp proved in the second half of 2014, he still has the ability to star in MLB. Tallying 17 homers and 54 RBIs in only 62 games after the All-Star break proved that. With two injury-riddled seasons behind him, the Padres acquired Kemp at the right time. Oh, by the way, Kemp is a career .322 hitter at Petco Park with an .867 OPS.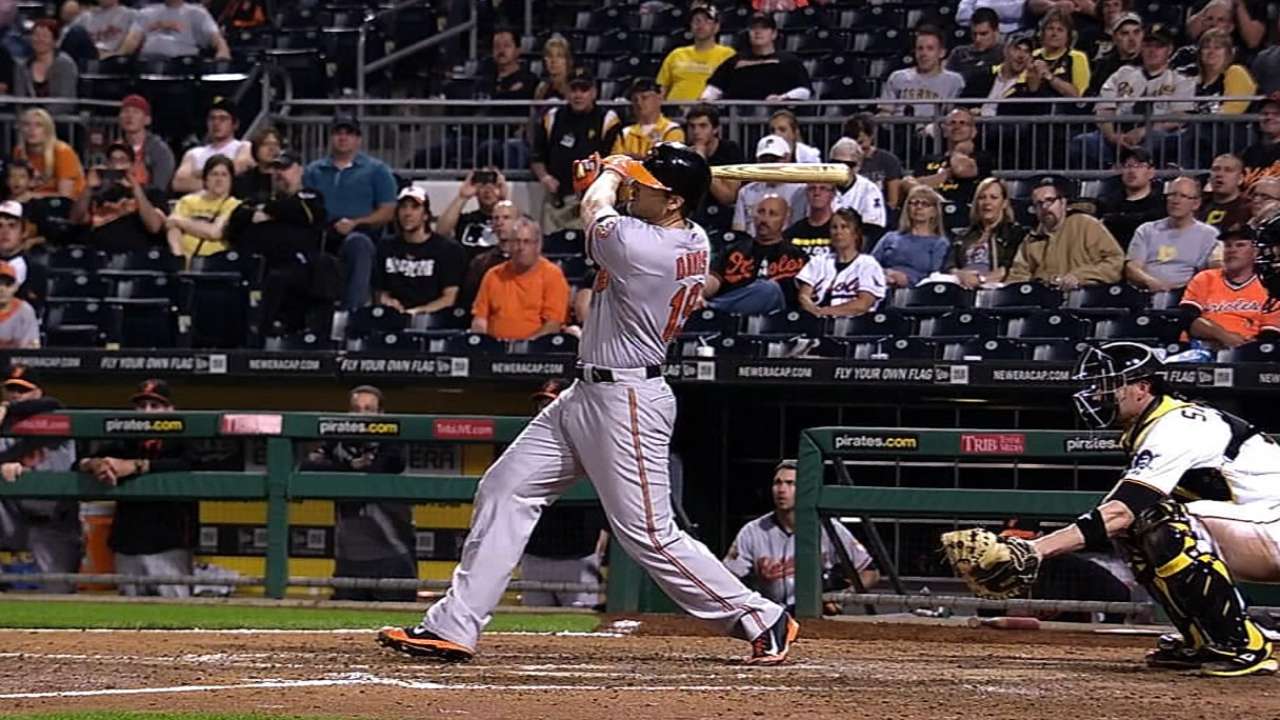 Chris Davis
I'm about 300 miles from Baltimore, but can hear the Orioles fans complaining that their team didn't do enough this winter to return to the playoffs. The sting of losing Nelson Cruz and Nick Markakis to free agency will be forgotten if Chris Davis returns to, or close to, his 2013 form. Not only did he test positive for Adderall and serve a suspension, but consider this -- his home run, RBI and total bases were literally cut in half from his huge 2013. What's more, Davis' batting average dropped by 90 points yet he struck out roughly the same amount in 148 fewer plate appearances. The 2014 season was as difficult as 2013 was glorious. No chance the Orioles go back to the American League Championship Series without Davis dominating AL pitching.
Justin Verlander:
Now we'll find out if Justin Verlander still has the ability to carry a pitching staff as he did a few years ago. As the window for a World Series championship in Detroit seemingly closes a bit, the pressure on Verlander is at an all-time high. Max Scherzer is gone. David Price is in his walk year. The 2015 season could be the last in a run that's seen the Tigers go to the postseason for four straight years. In the last few seasons, Verlander's innings are down and his runs allowed are up. In fact, in 2014 he gave up more earned runs than any other AL pitcher. Detroit needs Verlander in his 2009-11 form to carry the Tigers to the AL Central crown this coming season.
Matt Yallof is the co-host of The Rundown on MLB Network from 2 p.m. to 4 p.m. ET. This story was not subject to the approval of Major League Baseball or its clubs.