Royals out to defend AL title with new faces
KANSAS CITY -- Today we continue our Spring Training preview series with a look at the "New Guys" who have been added to the Royals' 40-man roster this offseason. The Royals didn't make a ton of moves, but they did add some potentially crucial pieces in designated hitter Kendrys Morales, right fielder Alex Rios, and pitchers Edinson Volquez and Kris Medlen.
Here we go:
RHP Edinson Volquez: The Royals are hoping Volquez, 31, can fill the shoes of James Shields, at least on the mound. Certainly not known to be as vocal in the clubhouse as Shields, Volquez did log 192 2/3 innings for the Pirates last season, winning 13 games with a 3.04 ERA. Volquez, signed to a two-year deal, throws a heavy sinker that induces plenty of grounders to be gobbled up by the Royals' excellent infield.
RHP Kris Medlen:The signing of Medlen to a two-year deal caused a great deal of excitement in Royals Nation. Though Medlen, 29, is coming off his second Tommy John surgery, the Royals' front office and fans clearly remember Medlen's dominance when he was healthy (34-20 with the Braves with a 2.95 ERA and a 1.15 WHIP). The Royals intend to go extra slow with Medlen's recovery, and he likely won't even start competing in the Minors until at least May.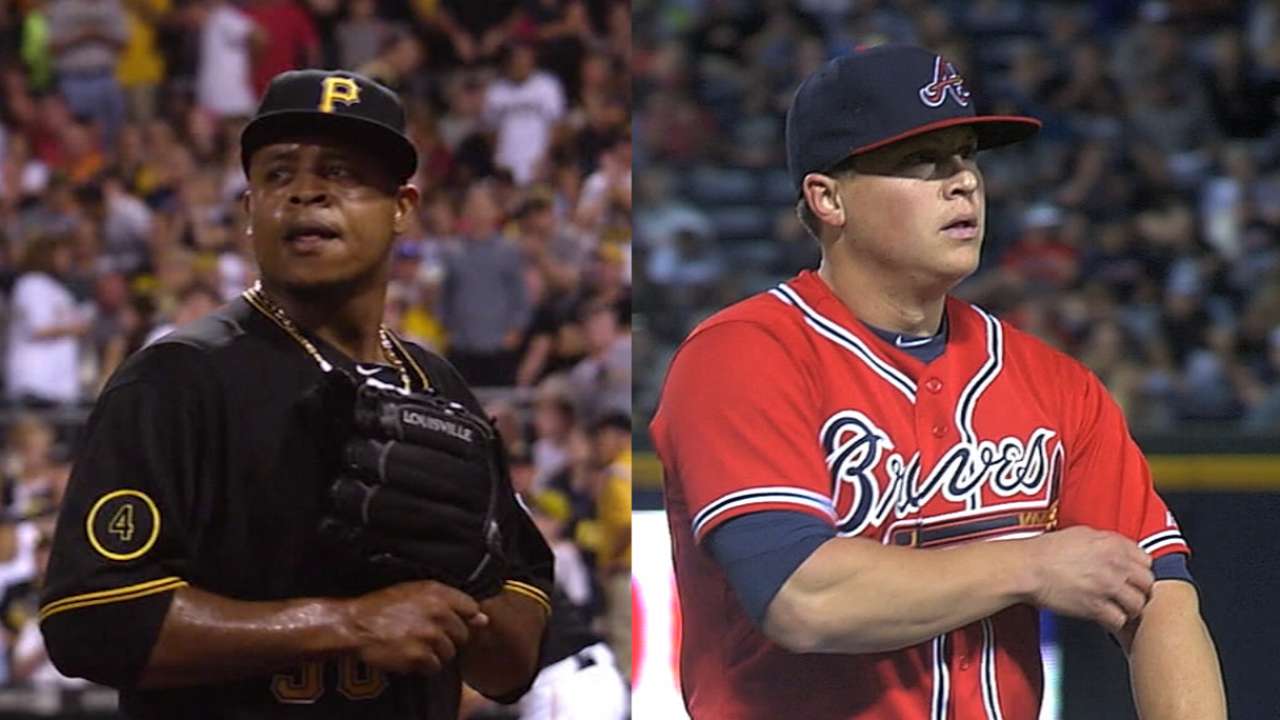 DH Kendrys Morales: The replacement for Billy Butler, Morales was sought after by the Royals in 2013 when he hit 23 homers and drove in 80 for Seattle. Morales' 2014 season, however, was a disaster after he missed all of Spring Training and signed late with Minnesota -- .218/.274/.338 with just eight homers in 98 games total, including those with Seattle. The Royals are crossing their fingers that Morales, who signed a two-year deal, bounces back thanks to having a whole spring to hone his timing.
OF Alex Rios: Another bounce-back candidate, Rios is on board with a one-year deal as the Royals hope he can avoid the thumb, oblique and ankle issues that ravaged his 2014 season -- .709 OPS with just four homers. Some observers forget that Rios was leading the league in hitting last June before the injuries set him back. Rios should be an overall upgrade over Nori Aoki, especially defensively.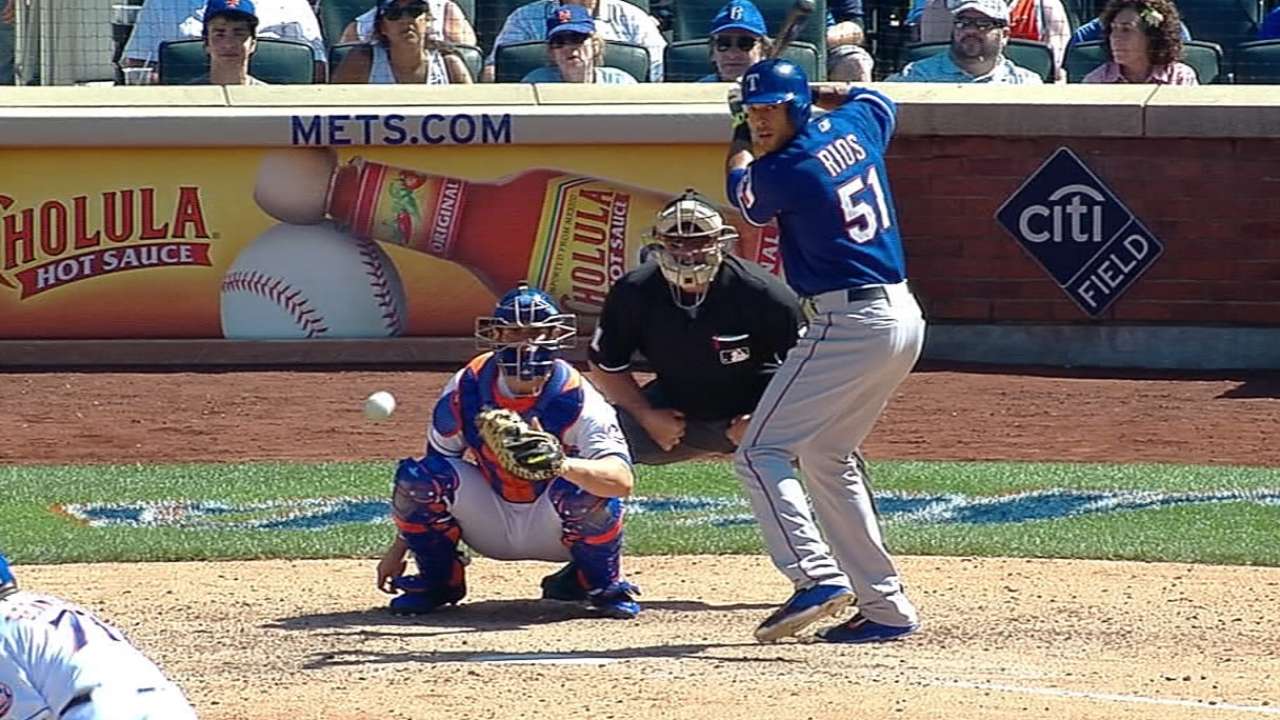 OF Reymond Fuentes: The Royals picked up the 23-year-old left-handed hitting outfielder last fall for Minor League pitcher Kyle Bartsch. Fuentes, 23, will likely start at Triple-A Omaha and provide outfield depth. Fuentes, a cousin of former Royal Carlos Beltran, has speed -- 203 steals in six Minor-League seasons.
LHP Brian Flynn: Acquired last fall from the Marlins for right-hander Aaron Crow, the 6-foot-7 Flynn has an outside shot of making the squad as a situational lefty out of the bullpen. Flynn, who went to college at Wichita State, has been only a starter in the Minors, posting a 3.50 ERA over 99 starts. He is likely targeted as a starter at Omaha, however.
RHP Jandel Gustave: Picked up in the Rule 5 Draft, the 22-year-old Gustave has never pitched above Class A. But the Royals are intrigued by his arm -- he reportedly throws harder than Kelvin Herrera and can top out at 102 mph. The problem is command -- he has walked 146 hitters in 196 1/3 innings. Still, the Royals believe there's a chance they could carry him for the year, especially if they commit to 13 pitchers on the roster.
RHP Yohan Pino: The Royals signed the former Twin merely as depth for the rotation, though they are intrigued by Pino's stuff -- he struck out 50 in 60 1/3 innings last season over 11 starts, including a near quality start against the Royals in late June. Like Flynn, Pino is likely headed to Omaha.
SS Orlando Calixte: A superb defender who can play both middle-infield spots, Calixte is a ways away yet. He did show some pop last season at Double-A, hitting 11 homers with 25 doubles.
OF Jorge Bonifacio: At one time, Bonifacio, 21, looked like he was on the fast track to right field with the big league club with his power potential -- 10 homers in 105 games at Class A in 2012. But Bonifacio's development stalled the last two seasons (.230 last year with four homers at Double-A). He needs a solid 2015 back at Double-A.
Jeffrey Flanagan is a reporter for MLB.com. Follow him on Twitter at @jflanagankc. This story was not subject to the approval of Major League Baseball or its clubs.