Hanley eager to get a jump on learning new position
Red Sox left fielder heading to Spring Training facility early to hone skills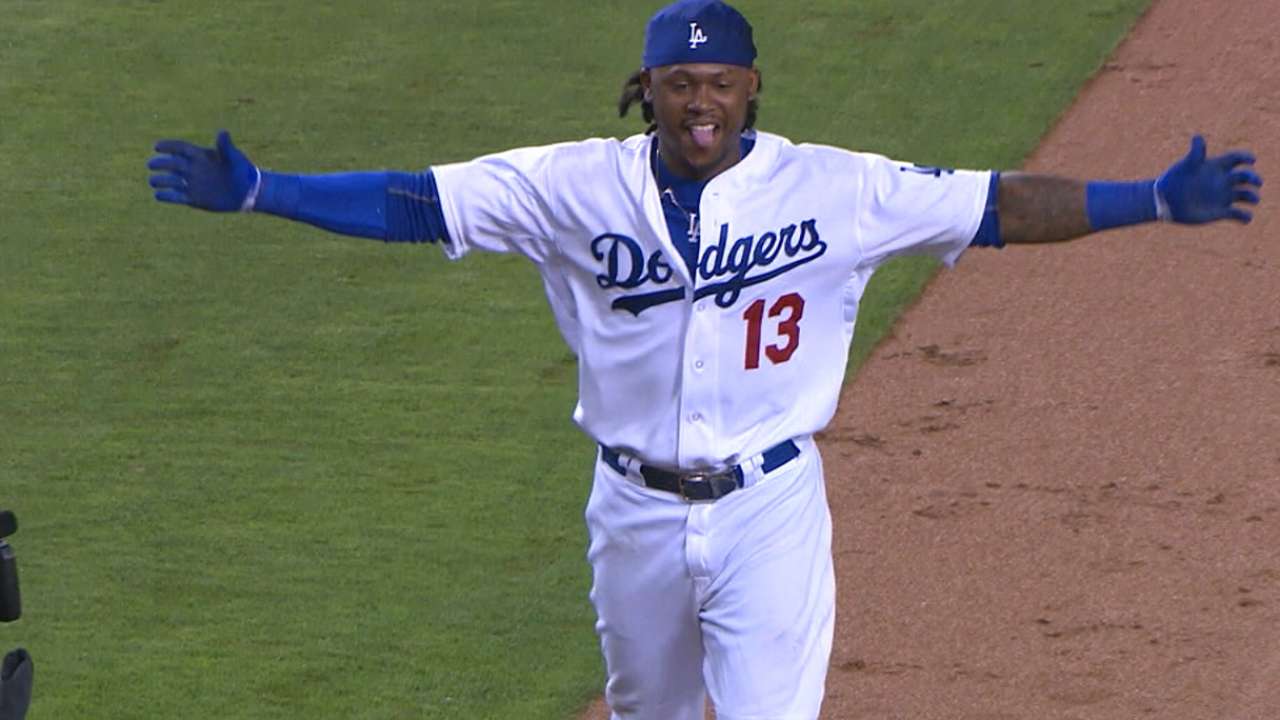 BOSTON -- Hanley Ramirez isn't waiting for reporting day to try to master the art of playing left field. Instead, he will start his workouts with first-base coach Arnie Beyeler in earnest at the club's Spring Training facility in Fort Myers, Fla., this week, perhaps as early as Thursday.
A shortstop up to this point, Ramirez can't wait to start a new chapter as an outfielder and a second chapter with the Red Sox -- the franchise he came up with as a top prospect before being dealt to the Marlins for Josh Beckett and Mike Lowell in November 2005.
"I think vacation has been too long," Ramirez said recently. "It's time to start working and to get to know my new teammates."
Position players have their first formal workout on Feb. 25, but Ramirez had no interest in waiting that long to get started. In fact, he also spent some time tracking fly balls in the Dominican Republic this winter.
"Yeah, I was working on the balls over my head and side to side. If I put in the work I need to put in, it's not going to be that hard," Ramirez said.
And Ramirez has played left field in winter ball, so it's not an entirely unfamiliar experience.
One advantage Ramirez will have is that JetBlue Park has a replica Green Monster. You can be sure Beyeler will try to have him take every possible type of carom over the next several weeks.
"He likes to work," Ramirez said of Beyeler. "He told me, 'If you don't feel comfortable on one play, I'll tell you and I can help you.' But he has some ideas for me so he can make my job easier."
While many players aren't big fans on switching positions midway through a career, Ramirez embraced the idea so he could get back to Boston and get closer to the one goal that has been elusive to this point.
"I want to win," Ramirez said. "That's the biggest challenge -- to have that trophy in my hands at the end of the year. That's the big one. To adjust to the new position, I just have to work. I think everything is going to be fine. Just work and try to get better every day."
Ramirez should have a prime position in manager John Farrell's batting order -- hitting fourth, which puts him behind David Ortiz and in front of Pablo Sandoval.
"I just want four at-bats," Ramirez said. "Anywhere. Like I say, we're here, and a lot of guys on our team have rings. We want to get as many as we can to the city. Our fans didn't have a chance to see me play in the Majors. Now that I'm coming back to Boston, it's going to be an honor for me."
Ramirez's first test in front of the real Monster will be April 13, when the Red Sox open their 81-game Fenway slate against the Washington Nationals.
Ian Browne is a reporter for MLB.com. Read his blog, Brownie Points, and follow him on Twitter @IanMBrowne. This story was not subject to the approval of Major League Baseball or its clubs.