New Rays look to help team in 2015, beyond
Rivera, Cabrera, Souza Jr. are three of Tampa Bay's many offseason acquisitions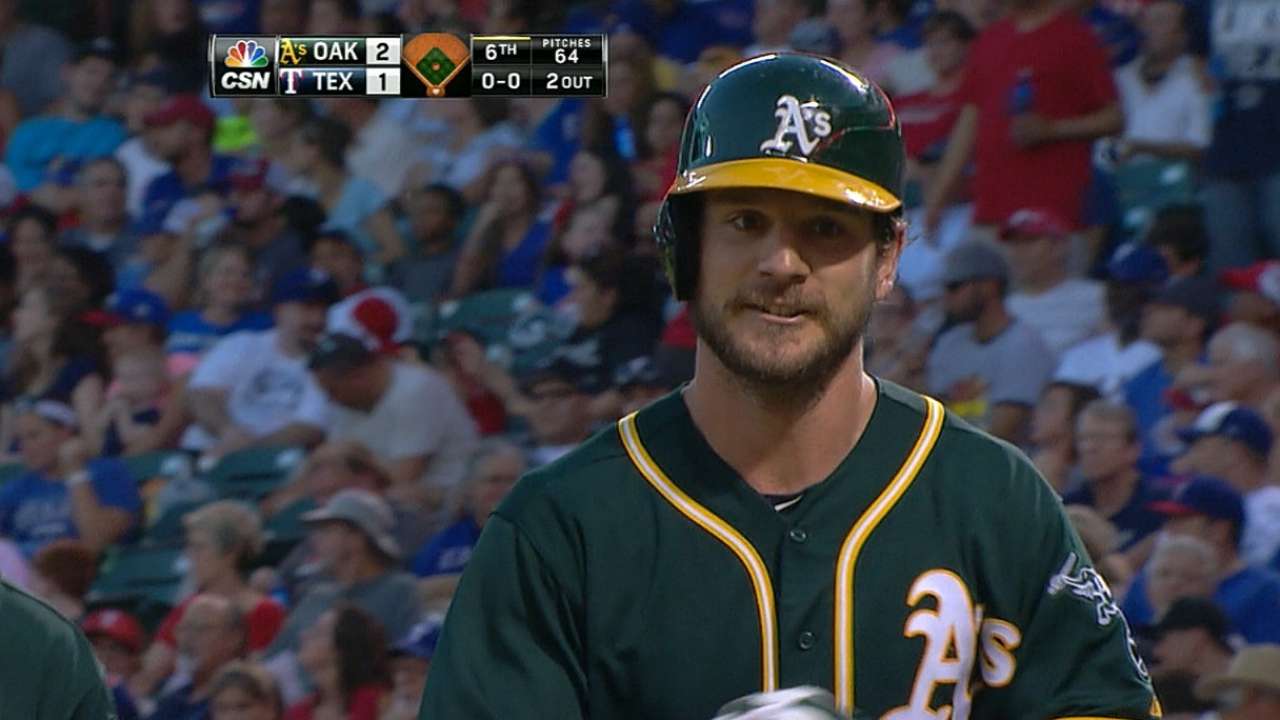 ST. PETERSBURG -- Better buy a scorecard if you're going to check out the Rays this spring. New faces will be everywhere.
Tampa Bay wheeled and dealed throughout the offseason, bringing in new players for the Major League roster while also bolstering the organization's farm system.
In advance of the beginning of Spring Training, MLB.com will begin to examine all aspects of the team in the days leading up to the start of camp. So here's a look at the new guys on the 40-man roster who will head to camp with the Rays: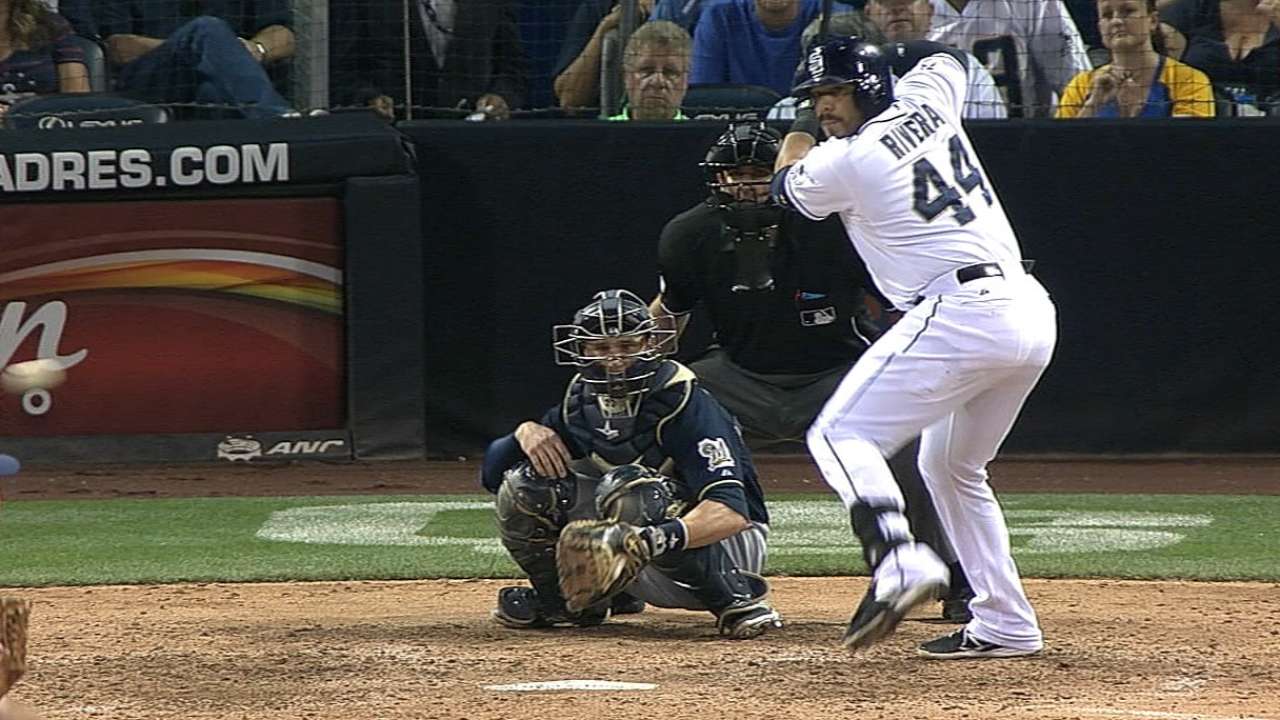 C Rene Rivera: The veteran backstop came to the Rays in a three-way deal with the Padres and Nationals. Rivera played in 103 games for San Diego in 2014 and hit .252 with 11 home runs and 44 RBIs. He has hit .228 with 15 home runs and 66 RBIs in parts of six Major League seasons with the Padres, Mariners and Twins. Behind the plate, Rivera is considered one of the best pitch framers in the Major Leagues. He threw out 36 percent of opposing basestealers in 2014 and has thrown out 39 percent in his career.
SS Asdrubal Cabrera: The veteran infielder signed a one-year contract that will pay him $7.5 million. Sans Ben Zobrist and Yunel Escobar, Cabrera will likely be the team's starting shortstop. He was twice an All-Star shortstop with the Indians. Last season, Cabrera hit .241/.307/.387 with 14 home runs and 61 RBIs for the Indians and Nationals. In parts of eight seasons in the Majors, He has hit .268/.330/.409 with 87 homers and 451 RBIs. Cabrera peaked in 2011-12, batting a combined .272/.335/.443 with impressive power (41 home runs combined) for a shortstop.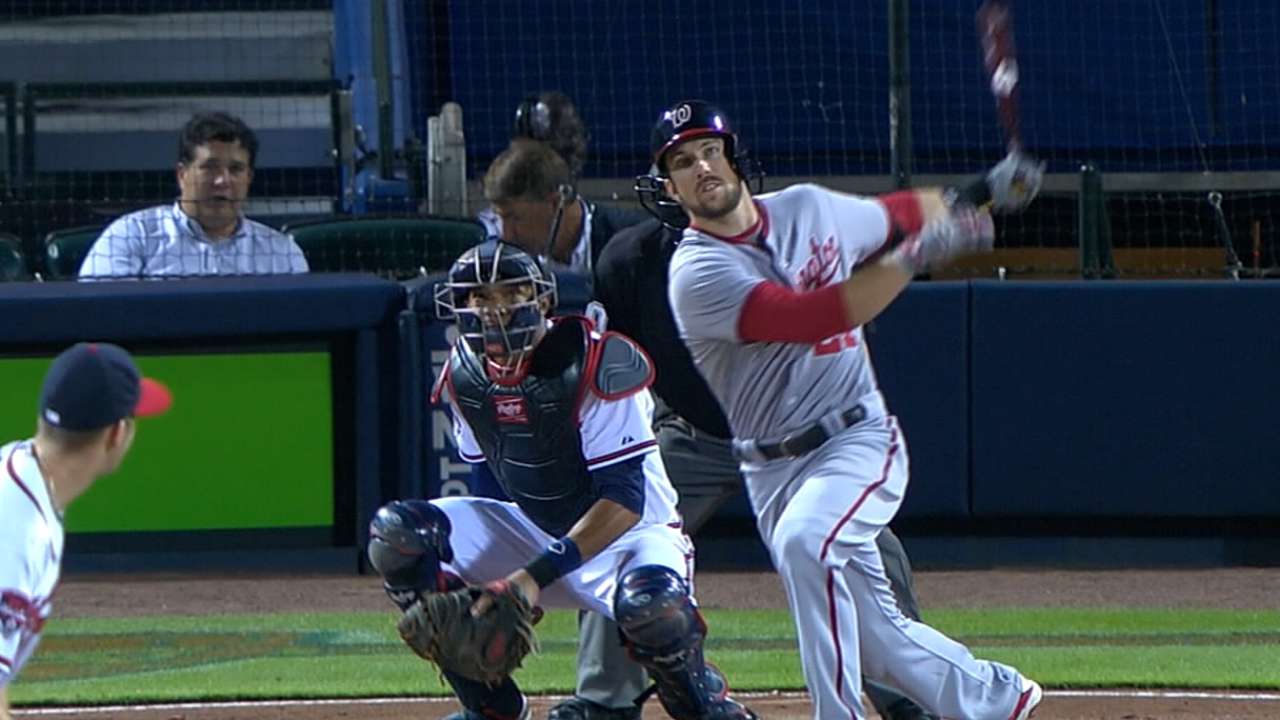 OF Steven Souza Jr.: The 25-year-old outfielder also came to Tampa Bay in the three-way trade with San Diego and Washington. Souza earned International League Most Valuable Player honors in 2014 while playing for the Nationals' Triple-A affiliate, Syracuse. How he will fit in remains to be seen, though he appears to be a strong candidate to hit in the middle of the lineup and play right field. The Nationals picked Souza in the third round of the 2007 Draft. After several injuries and a 50-game suspension for testing positive for performance-enhancing drugs in 2010, he put it all together and made his Major League debut last season. Souza has good size at 6-foot-4, 225 pounds and is said to combine speed with raw power from the right side of the plate, giving him the tools to be a Major League regular.
RHP Ernesto Frieri: The veteran reliever was signed in November. He will add depth to the Rays' bullpen if he can revert to his old form. Frieri would like to forget the 2014 season, when he posted a career-worst 7.34 ERA in 48 appearances with the Angels and Pirates. If he does in fact rebound, he'll likely be a middle reliever for Kevin Cash.
RHP Kevin Jepsen: The 30-year-old was acquired in a December trade that sent Matt Joyce to the Angels. Jepsen had a career-best 2.63 ERA for the Angels in 2014, establishing a career high in appearances with 74, which ranked fourth in the American League. He also established career highs in innings pitched (65) and strikeouts (75), numbers he attributed to some "behind the scenes stuff" in regard to putting together a game plan. Sixty-five of Jepsen's appearances last season were scoreless, which ranked third among Major League relievers and second in the AL. Opponents hit just .192 against Jepsen, with right-handed batters hitting only .167.
RHP Burch Smith: The right-hander from Tyler, Texas, had been up with the Padres in 2013, and though the 10 games he pitched in had administered a rough indoctrination, he felt ready to attack the 2014 season. Unfortunately for Smith, an elbow injury interrupted his progression. He will now begin the 2015 season with Tampa Bay after coming to the team in the three-team deal that sent Wil Myers and Ryan Hanigan to San Diego. Smith should be considered a dark-horse candidate to claim the Rays' fifth spot in the rotation.
Bill Chastain is a reporter for MLB.com. This story was not subject to the approval of Major League Baseball or its clubs.