Healthy years from Tulo, CarGo vital to Rockies' success
Stars among players out to bounce back from tough '14 campaigns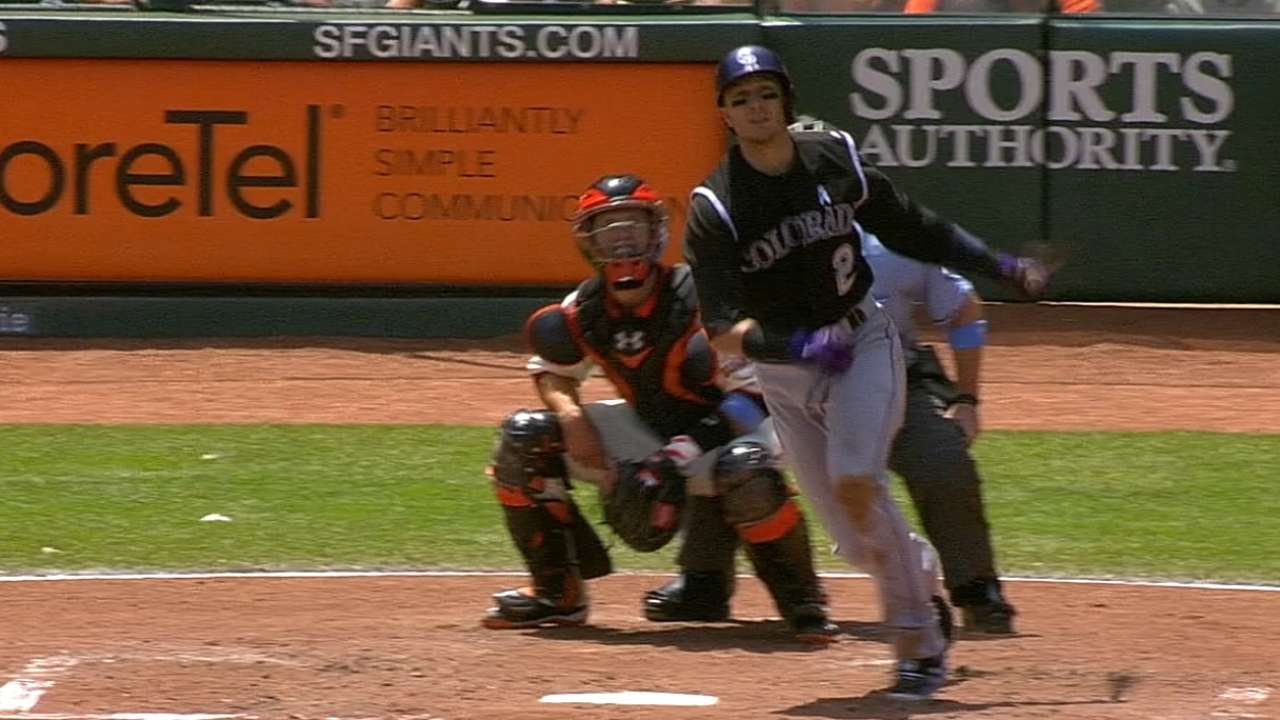 DENVER -- If the story of the 2014 Rockies was authored by the many star-level players who were injured, it stands to reason that the '15 Rockies will be dependent upon those players coming back and staying healthy.
Any Rockies fan will tell you that teams around baseball made wholesale changes while the Rockies enter with close to the same roster that began last season. The roster at the start of '14 wasn't bad, but an entirely different group was on the field for much of the year, mostly because of injuries. The result was a 66-96 record, fourth in the National League West, which was the team's fourth straight sub-.500 season.
In this first installment of a series previewing Spring Training, we take a look at players who are on the rebound:
SS Troy Tulowitzki: Tulowitzki's chance at the '14 NL Most Valuable Player Award -- something within possibility, given his .340 batting average, 1.035 OPS, 21 home runs and 52 RBIs into July -- and the Rockies' hopes of contending disappeared when his left hip labrum gave way. Tulowitzki underwent surgery and all signs are positive that he'll be ready for 2015. With the hip -- a long underlying problem -- taken care of, does this become the year he puts the leg muscle injuries behind him?
OF Carlos Gonzalez: Gonzalez, a three-time Rawlings Gold Glove Award winner and two-time All-Star, has worn a wide smile all winter. He deserves it after the '14 he endured. Gonzalez underwent an appendectomy last January, struggled with a left index finger injury that turned out to be a benign tumor that was removed in June, spent many nights at a local hospital while his wife, Indonesia, worked through a difficult pregnancy that resulted in identical twin girls Carlota and Genova -- who needed extra time to gain strength but now are healthy -- and, finally, had surgery to repair the patellar tendon in his left knee. Then there were the sub-CarGo numbers -- .238, 11 homers, 38 RBIs in 70 games. The hard part will come during the season, since Gonzalez, like Tulowitzki, has entered the stage of his career when at least as much energy needs to be expended on preparation as playing.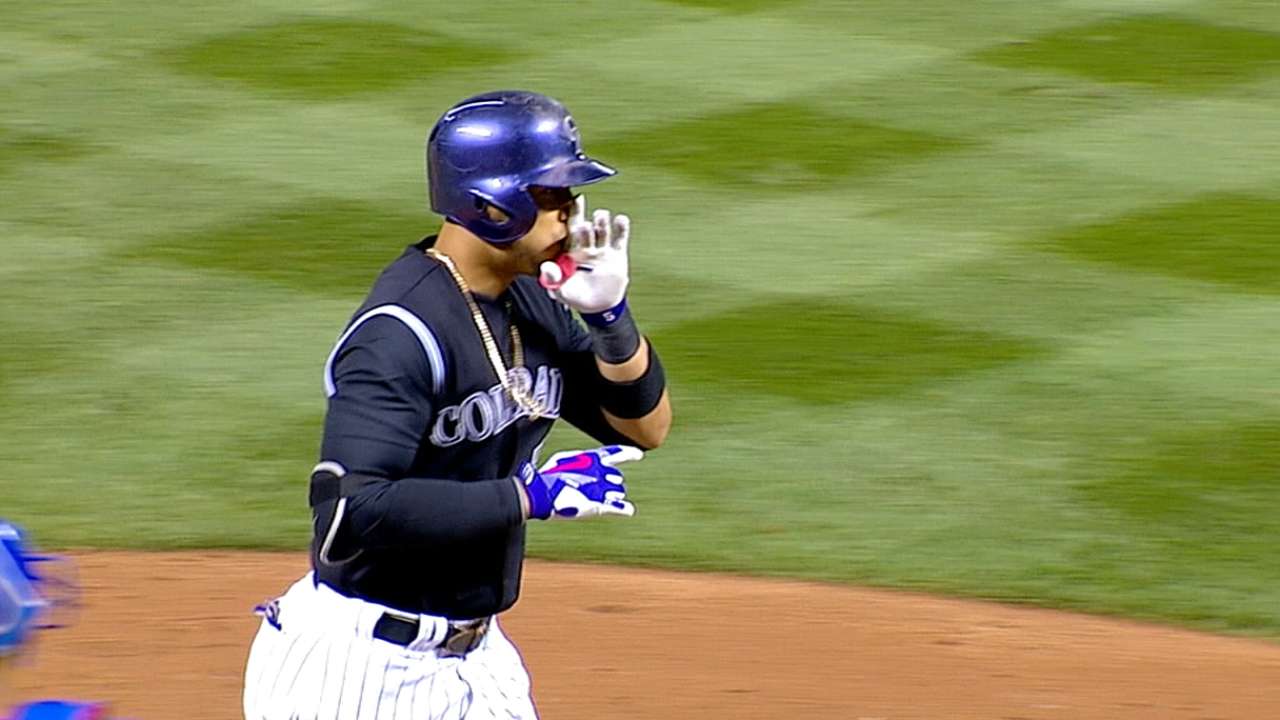 RHP Jhoulys Chacin: A 14-game winner in 2013, Chacin showed up at Spring Training last year with shoulder pain and made just 11 starts (1-7, 5.40 ERA). He, the Rockies and noted orthopedic surgeon Dr. James Andrews chose rest and rehab over surgery. Like Gonzalez and Tulowitzki, Chacin's preparation will determine his ability to rebound. Chacin has added incentive, since he is eligible for free agency for the first time after this season.
LHP Boone Logan: Before signing with Colorado, Logan exceeded 50 relief appearances in six of the previous seven seasons. But the elbow cleanup surgery Logan had after the '13 season with the Yankees didn't heal as hoped. He went to the disabled list three times for the elbow and once for a digestive ailment. He threw in just 35 games (2-3, 6.84 ERA), and last September underwent surgery to remove a bone spur from the elbow. The Rockies have declared him healthy and expect him to be a durable and productive lefty in the bullpen.
C Wilin Rosario: Since skipping Triple-A in '11 and becoming the Rockies' No. 1 catcher in '12, Rosario's defensive struggles have been a favorite chew toy for stat analysts, coaches, pitchers (quietly), fans and scouts. But in '12 and '13, he gave his critics 49 home runs to chew on. Last year, however, an early left wrist injury that didn't heal, a draining bout with the flu and pain in the right wrist that he played through reduced him to .267 with 13 homers. The club brought in Nick Hundley as the No. 1 catcher, but Rosario remains an important figure with his ability to hit for power against lefty pitching. There is available playing time, with Hundley being a righty batter who struggles against lefties. The Rockies also want Rosario to be functional enough at first base to allow defending NL batting champ Justin Morneau to sit against difficult lefties.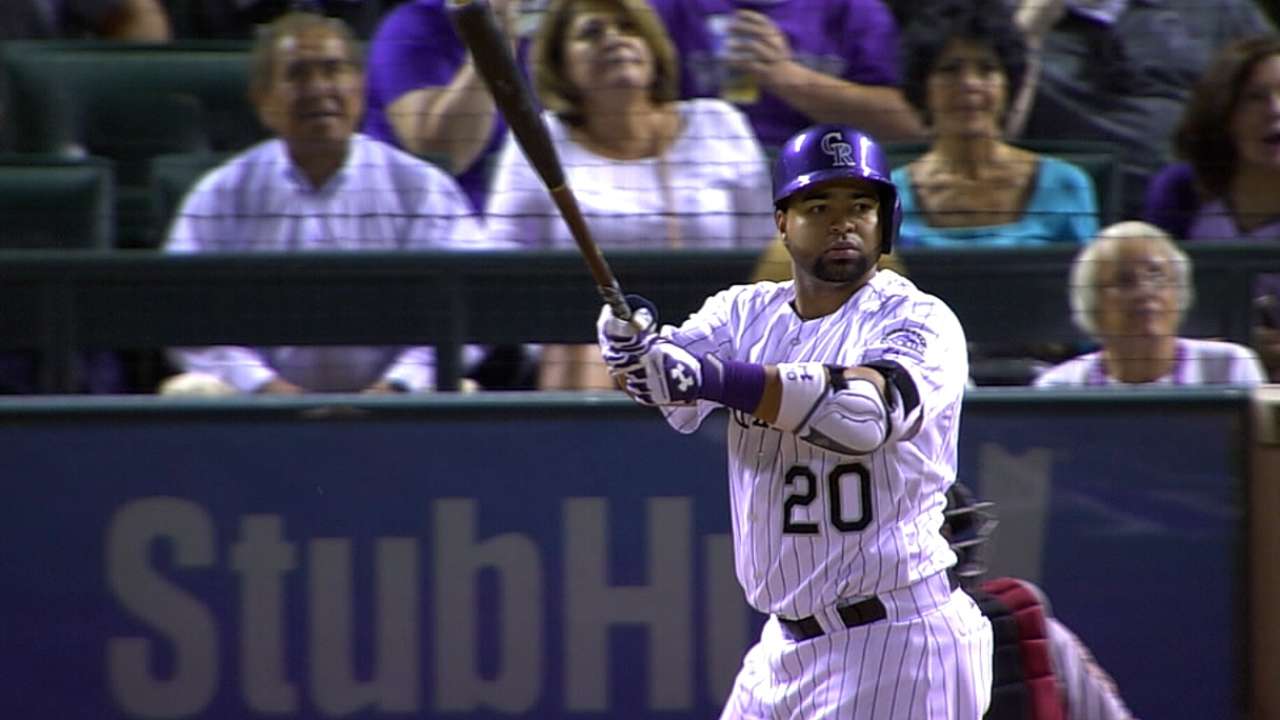 LHP Rex Brothers: Finally, here's a Rockies player who simply has to reverse a rough year, without an injury attached. How did Brothers go from his '13 performance (2-1, 19 saves, 1.74 ERA, .209 batting average against) to his '14 slump (4-6, 5.59 ERA, no saves, .288 BAA)? It's up to Brothers, who will have a new pitching coach in Steve Foster and a new bullpen coach in former Colorado reliever Darren Holmes, to figure it out and make adjustments.
Thomas Harding is a reporter for MLB.com. Read his blog, Hardball in the Rockies, follow him on Twitter @harding_at_mlb, and like his Facebook page, Thomas Harding and Friends at www.Rockies.com. This story was not subject to the approval of Major League Baseball or its clubs.