Number of spring at-bats for Miggy, V-Mart a delicate balance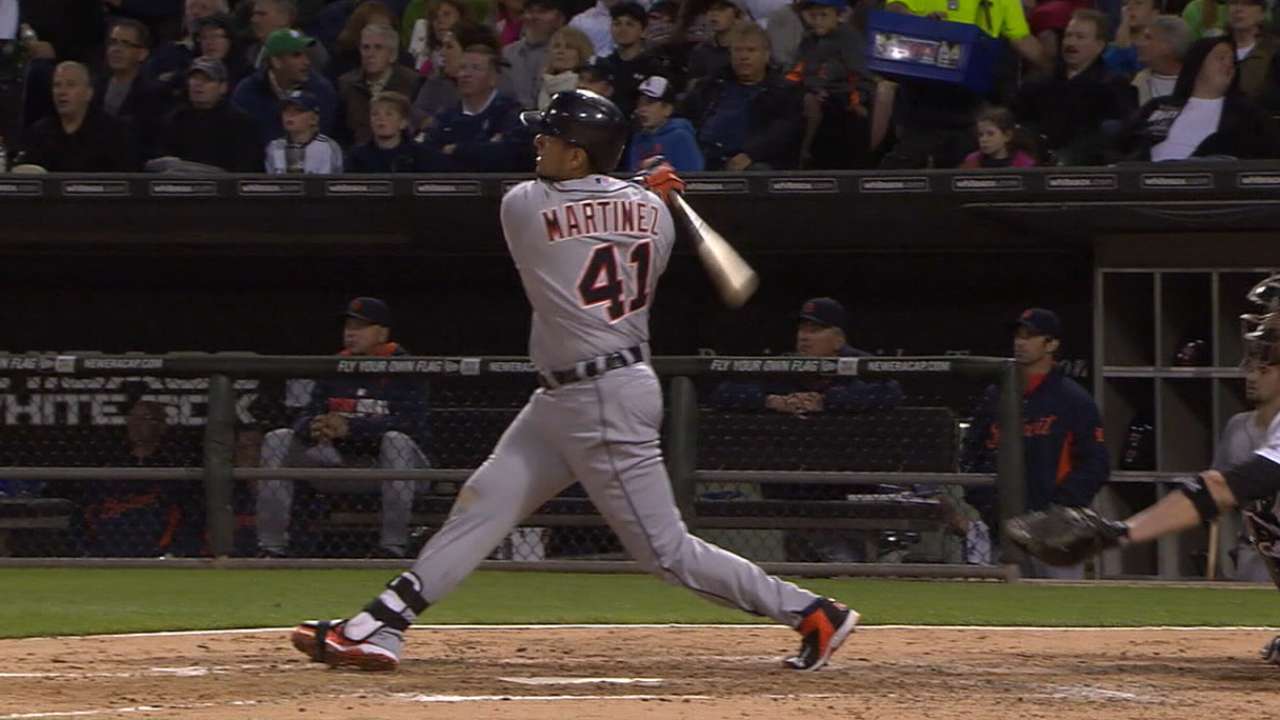 DETROIT -- The Tigers enjoyed one giant sigh of relief when they learned Victor Martinez and his surgically repaired left knee should be ready for baseball action in four-to-six weeks. They hope to hear similarly good news on Miguel Cabrera when he sees his specialist next week in hopes of being cleared for full baseball activity.
Then comes the murkier part: Figuring out how many at-bats Martinez and Cabrera need to not simply be present for the start of the season, but be the hitters they want to be.
It's a debate that has accompanied Spring Training since the days players traversed the Grapefruit League together on buses, stayed in hotels and played in rickety old ballparks: How many at-bats are enough?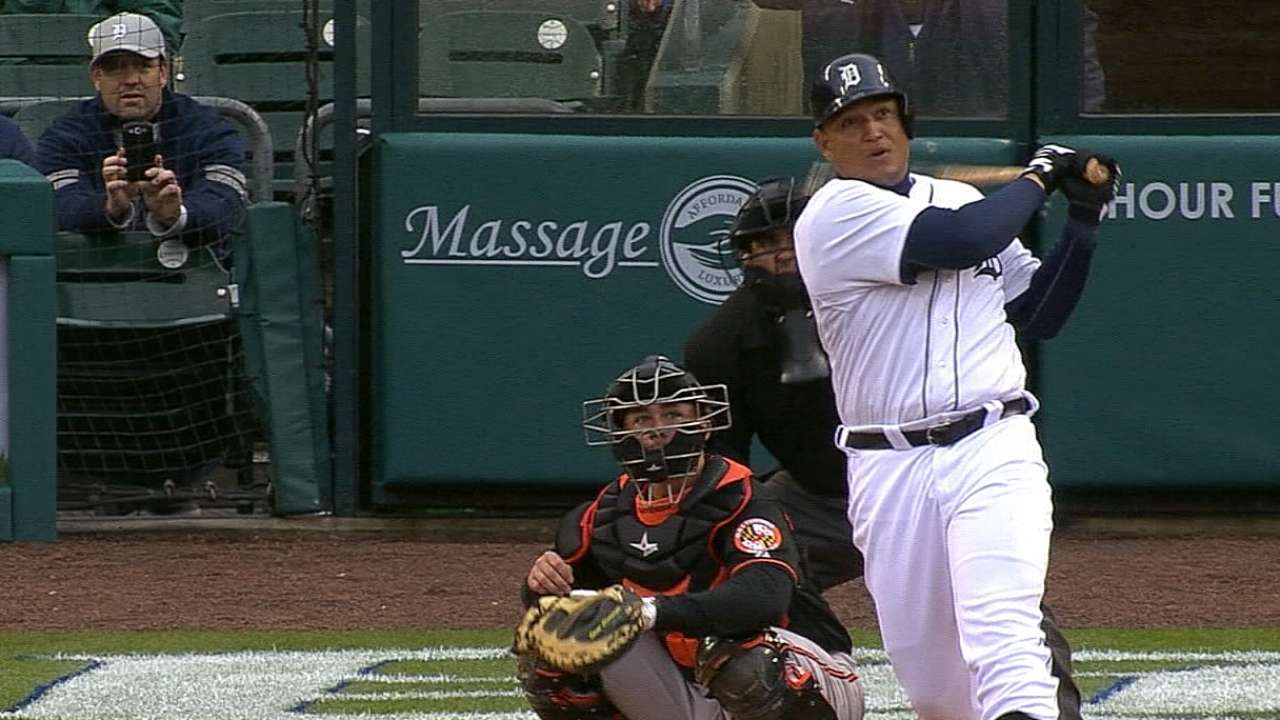 Nothing -- not batting practice, not simulated games, nor endless cage work -- replaces live game hitting. Still, nobody needs every at-bat in Spring Training. The only players that usually benefit from that in the spring are usually battling for jobs. Short of that, like a lot of things in baseball, the number depends on the player.
Cabrera used to be a Spring Training regular, garnering 75-80 plate appearances over 20-25 games each year. That changed in 2012, when a bad hop from a ground ball fractured the orbital bone in his right eye and sidelined him for a week in late March. He ended up with 53 plate appearances over 18 games that spring, endured an 0-for-21 slump in April, then went on to win the batting Triple Crown and AL MVP honors.
Cabrera played 20 games in each of the last two Spring Trainings, making 62 and 63 plate appearances, respectively. His spring workload was closely watched last year while he worked his way back from core muscle surgery, and he faced an early-season slump that he suspected came from bad swing habits he developed while playing hurt down the stretch the previous season.
Considering Grapefruit League action begins March 3, just a week after full-squad workouts begin, it would be a surprise if Cabrera got that total. With Martinez sidelined for four-to-six weeks, however, the Tigers can get Cabrera at-bats at designated hitter before testing his surgically repaired right foot in the field.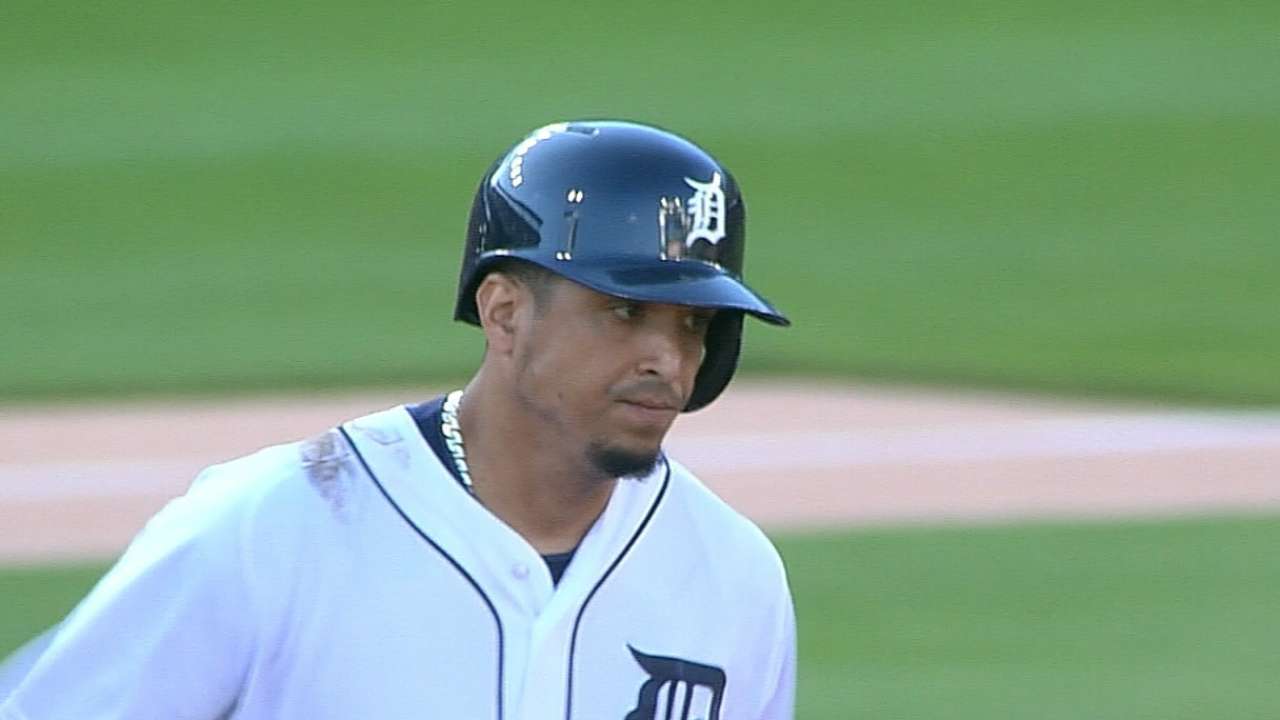 Martinez's spring totals have depended on his situation. When he came back in 2013 after losing his 2012 season to knee surgery, he wanted as many plate appearances as he could get. He ended up playing in 26 games and getting a team-high 82 plate appearances. The fact that he batted just .253 that spring probably kept him asking for at-bats, too.
Those totals fell back to 23 games and 67 plate appearances last year, more in line with his past spring averages.
There's no way he'll get that, but a four-week rehab wouldn't leave him far off. A six-week rehab would get him about a week and a half of games.
"We will certainly handle Victor carefully, especially early in the rehab process," Tigers manager Brad Ausmus said. "And it is much more important to have him for the long term. But I'm optimistic he can be ready to open the season."
Jason Beck is a reporter for MLB.com. Read Beck's Blog and follow him on Twitter @beckjason. This story was not subject to the approval of Major League Baseball or its clubs.