Yankees' outfield centers on Ellsbury
Flanked by Gardner and Beltran, 31-year-old looks to follow up positive Bronx debut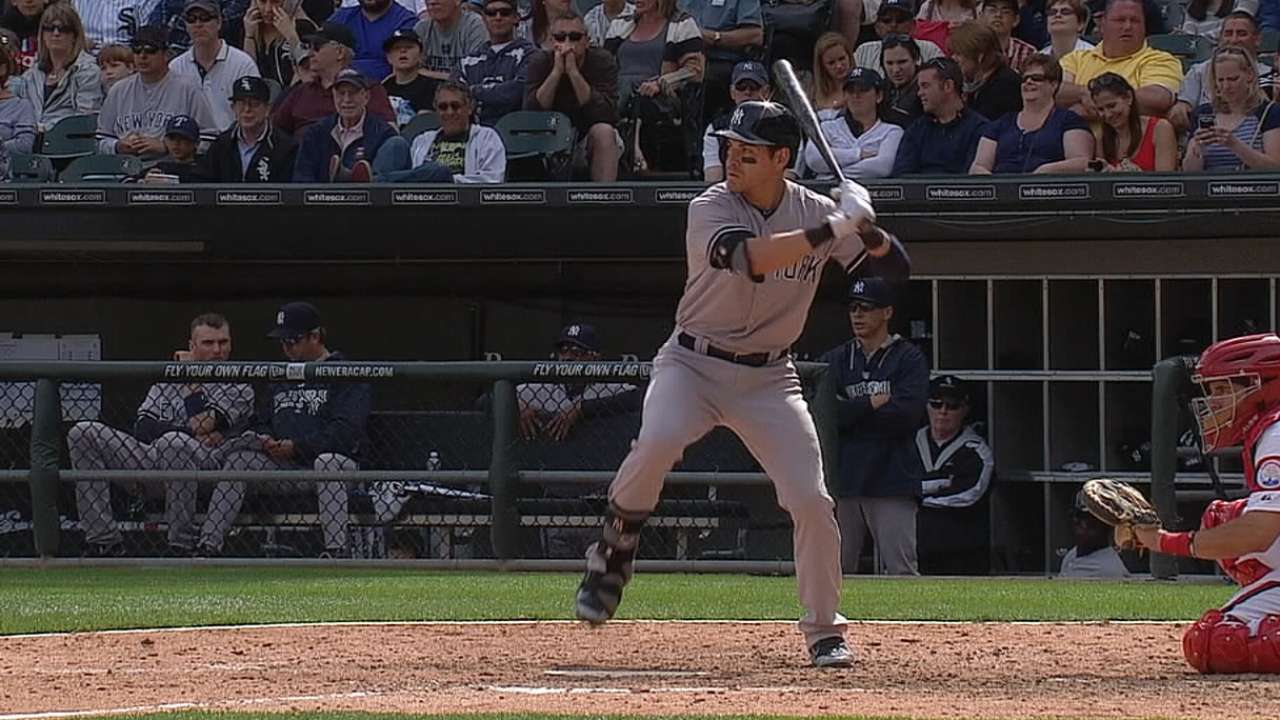 With the start of Spring Training almost here, anticipation is building for the 2015 season. MLB.com has gone around the horn to break down each area of the Yankees, concluding this week with the outfield and designated-hitter spot.
As the Yankees played their final games of 2014, it was a good time for clubhouse evaluation, analyzing what positives could be taken from a second-place finish. Jacoby Ellsbury's debut season in the Bronx was among those, as the left-handed-hitting center fielder provided his new team with exactly what it was paying for.
"I'd never been anywhere else, I always wanted to play for one team. It obviously didn't work out that way," Ellsbury said. "But this has been an unbelievable season. I've loved my first season in New York. I loved everything about it. I'm excited about the future. I'm excited about the next, at least, six years."
So are the Yanks, who will be looking to the 31-year-old Ellsbury to swing the bat productively and chase down fly balls as he anchors a defensive alignment that projects to include Brett Gardner in left field and -- they hope -- Carlos Beltran in right field.
Ellsbury led the Yankees in hits (156), doubles (27) and stolen bases (39) last season, while marking his most games (149), homers (16) and RBIs (70) since 2011 with the Red Sox. The speedster was easily among the Yanks' most consistent players, despite being bumped into the heart of the order by the injury-decimated lineup.
"Ellsbury is Ellsbury," said general manager Brian Cashman. "I thought he was basically right where he was when he left Boston. I thought he was terrific last year."
Now that Derek Jeter has vacated the two-hole, manager Joe Girardi will toy with the idea of having Ellsbury and Gardner hit back-to-back at the top of the order, giving the Yankees a solid one-two punch. Gardner set single-season career highs in homers (17) and RBIs (58) last year, muscling up to help patch over the absence of some big swingers.
The Yanks would like for Gardner to get back to his bread-and-butter traits of playing excellent defense and being a pest on the basepaths, ideally walking more and getting back to the high 40s in stolen bases after swiping just 21 last year. Late-season injuries seemed to have an effect on Gardner.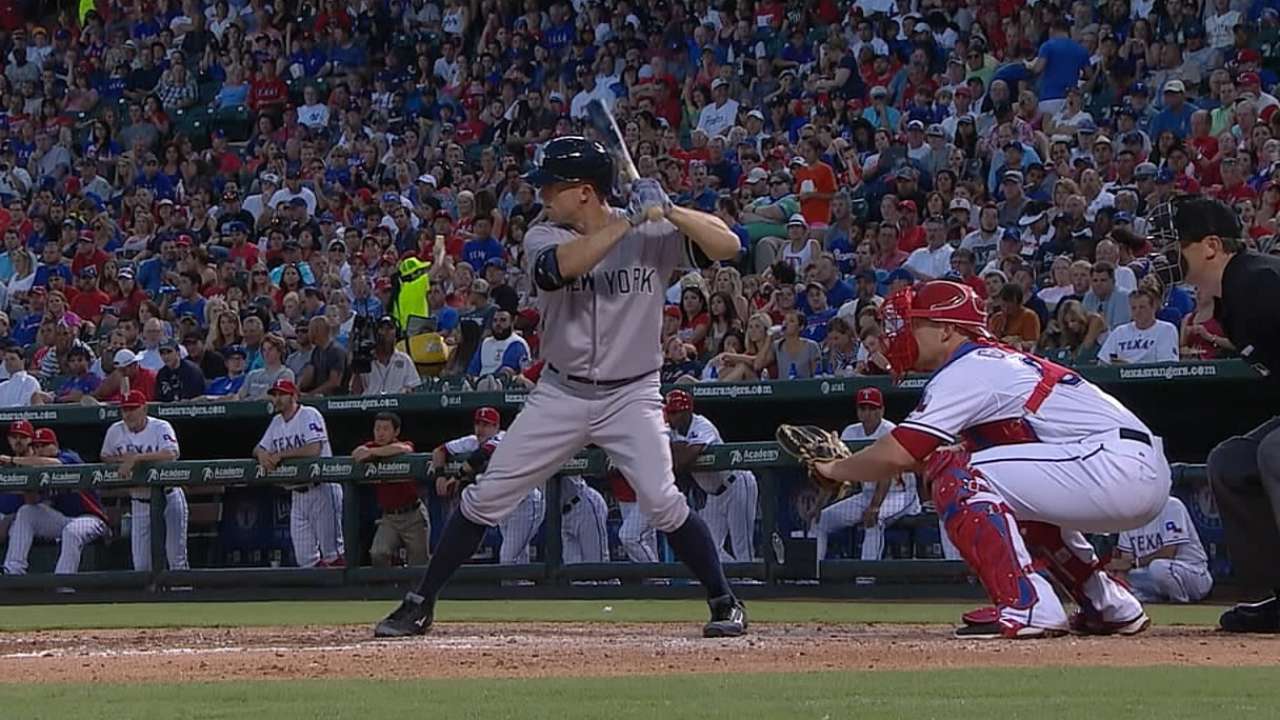 "He deals with some injuries," Girardi said on WFAN. "He fights through a lot of things. I think that with some of our additions, he doesn't have to play 160 games, and if we can give him a day off here or there, it will really help him. It's a physical grind for him."
That was the case for Beltran, too, since the switch-hitter was able to play right field just 31 times. He gritted through a painful bone spur in his right elbow, seeing 76 games of duty at DH, but that wasn't what the Yankees had in mind when they gave him a three-year deal.
"Unfortunately for us and Carlos, because of the injury he had, we never had a chance to get that type of production that you would have expected from him when we brought him in last year," Cashman said. "It's certainly vitally important to get that from him. I think that hurt us a great deal, more than anything last year."
Limited to a .233 average, 15 homers and 49 RBIs, Beltran had surgery to remove the bone spur in late September, and he said that he is aiming to bounce back as he enters his age-38 season. The Yanks would love to count on him as their everyday right fielder.
"I've always been motivated," Beltran told YES. "Last year was such a crazy year for me with the injury, trying to play through it. I didn't have the year that I was looking forward to having. This year, I just feel like I need to prove myself again. That's how it is."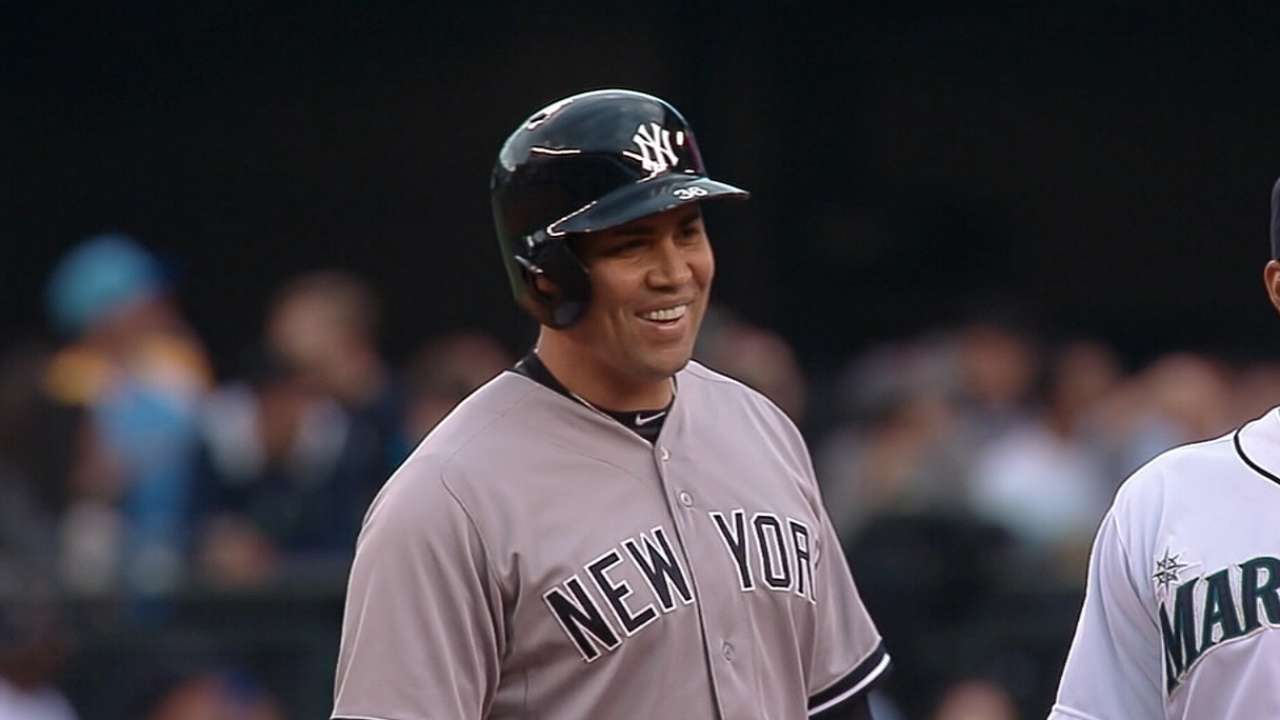 Beltran will require some time at DH, though the Yankees have plenty of options there. Going into Spring Training, DH seems to be the most likely landing spot for Alex Rodriguez to see at-bats, and Girardi plans to give him as many as possible to regain his timing.
"I think for a guy that really hasn't played in two years, you have to be fair to him and see how he's moving, see how he's swinging the bat, to see where the best place is to put him to get the most out of him," Girardi said.
The Yanks also traded for slugger Garrett Jones in December. The 33-year-old has slugged 117 homers in seven big league seasons and figures to be utilized as a DH against right-handed pitching while helping out at first base and in right field. Cashman said that Jones' swing seems tailor-made for Yankee Stadium's short right-field porch, and Jones doesn't disagree.
"As a lefty hitter and a power guy, you definitely start drooling over it," Jones told SiriusXM MLB Network Radio. "You don't want to think about hitting home runs every time, but it's nice to know that playing in a park like that, I can keep my approach gap to gap and know that I don't have to put a little extra to get the ball out or try to hit home runs."
Chris Young should be on the bench as a fourth outfielder, capable of playing all three positions. A free-agent bust with the Mets, Young made the most of an September audition in the Bronx, batting .282 with three homers and 10 RBIs in 23 games.
"I thought Chris Young did a great job for us," Girardi said. "He gives us a lot of options. You can either sit Ells or Gardy, and move Gardy to center if you sit Ells. If you want to DH Carlos, you can put [Chris] in right field. I thought he played very well and he fits great in our clubhouse."
Bryan Hoch is a reporter for MLB.com. Follow him on Twitter @bryanhoch and read his MLBlog, Bombers Beat. This story was not subject to the approval of Major League Baseball or its clubs.