Giants need core players to rebound if they want to repeat
Cain, Lincecum, others look to bounce back from tough 2014 seasons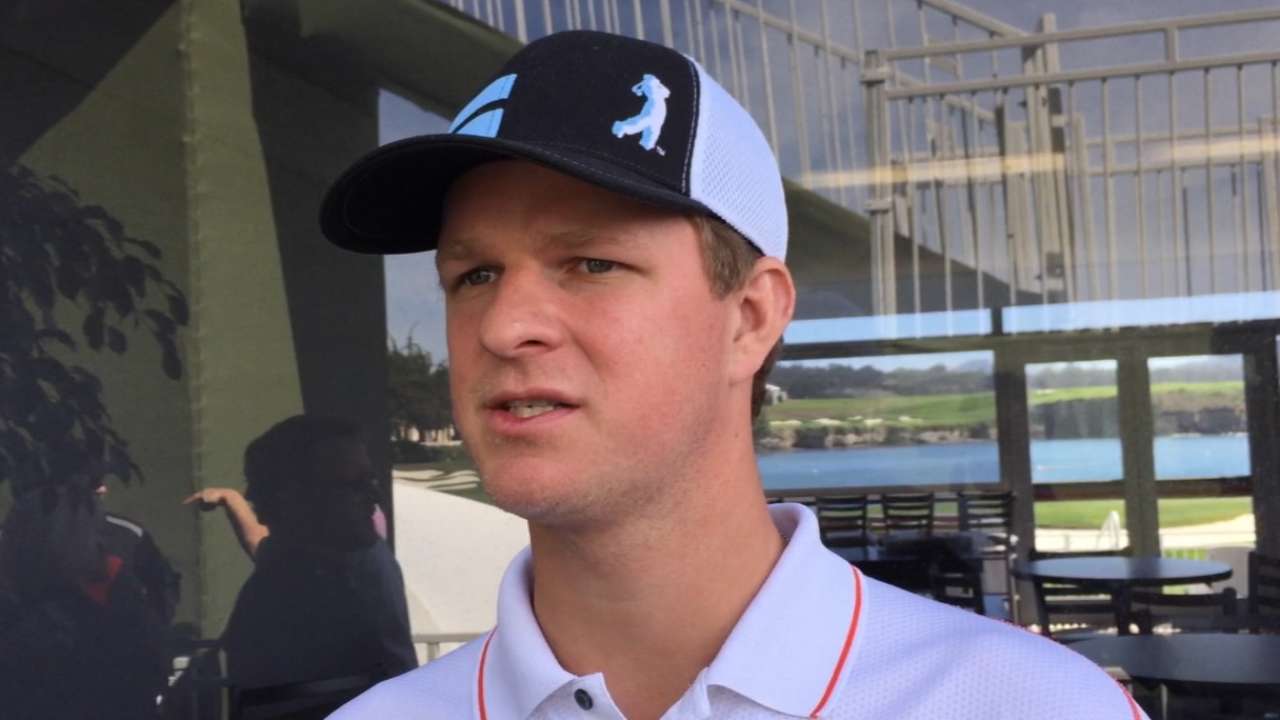 SAN FRANCISCO -- The Giants overcame more than their share of injuries and ineffectiveness last season en route to winning the World Series. That stokes their optimism for 2015.
Because, surely, Matt Cain and Tim Hudson won't finish a combined 9-20 again. Nor will Tim Lincecum record an inflated 4.74 ERA. And this has to be the year that leadoff hitter Angel Pagan plays a full season, right?
These issues and others will resolve themselves through the course of the season. It's fitting that MLB.com's series of Spring Training preview stories begins with this one, because whether the players listed below struggle or thrive could determine the Giants' fate this year.
1B Brandon Belt: A broken left thumb and a concussion forced Belt, 26, to miss 96 games last year. In a sense, he launched his recovery during the postseason, batting .295 with eight RBIs -- including the 18th-inning home run that won Game 2 of the Division Series at Washington. The Giants would be thrilled if Belt could come close to duplicating that kind of production during the regular season.
RHP Matt Cain: With bone spurs and chips having been removed from his throwing elbow last August, Cain insisted last week that he has regained the range of motion that he possessed in 2002 when he signed with the Giants at age 17. Cain also underwent surgery to extract a bone spur from his right ankle. Should Cain recapture his three-time All-Star form, it'll be akin to obtaining one of the marquee free agent pitchers the Giants couldn't or wouldn't sign during this offseason.
RHP Tim Hudson: Hudson looked like a Cy Young Award candidate through mid-June last year, then he went 0-4 with an 8.72 ERA in five September starts. He underwent right ankle surgery last month and is expected to be ready to open the season. However, Hudson's age (39) weakens the certainty of that prognosis. Hudson's injury spurred the Giants to re-sign Ryan Vogelsong, who appeared destined to join another team in free agency.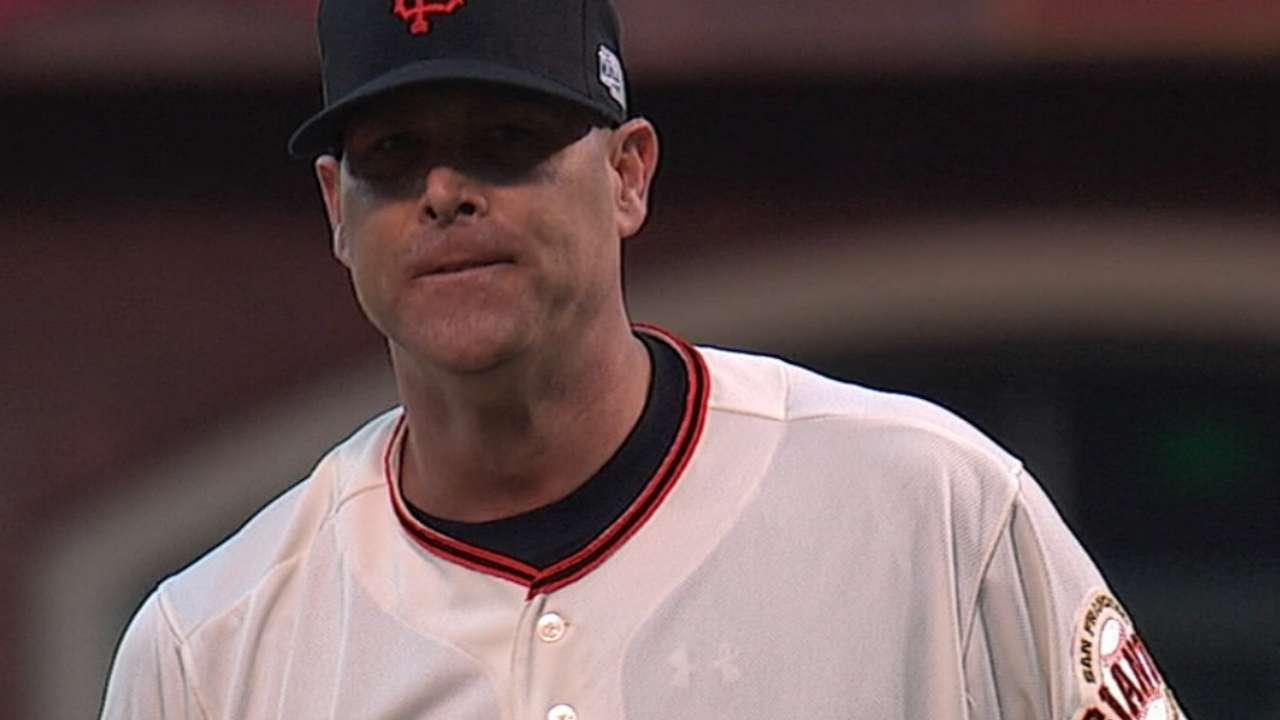 RHP Tim Lincecum: It's not an overstatement to say that Lincecum's immediate Major League future is on the line. He'll have to pitch capably from the outset to remain in the starting rotation; otherwise, Vogelsong or Yusmeiro Petit could replace him. Lincecum, 30, needs a strong year to position himself for free agency, since his contract expires after this season. He performed well enough at times last year to indicate that effectiveness is within his grasp.
CF Angel Pagan: The 33-year-old has played in 58 of a possible 134 games during the second halves of the previous two seasons. That's not what the Giants expected when they signed him to a four-year, $40 million deal after his outstanding 2012 campaign. It's easy to forget that Pagan batted .300 last year before back trouble ended his season prematurely. Forever challenged to generate offense due to the team's lack of power and AT&T Park's pitcher-friendly environs, the Giants need a healthy Pagan to maximize their scoring potential.
C Hector Sanchez: Being a magnet for foul tips has made Sanchez susceptible to concussions. Sanchez tried to stay sharp this offseason by playing winter ball in Venezuela, though he didn't catch. Although Andrew Susac demonstrated last year that he could handle the backup catching duties, the Giants will remain patient with Sanchez, since giving up on him would be foolish. As a 25-year-old switch-hitting catcher, he remains a valuable commodity.
Chris Haft is a reporter for MLB.com. Read his blog, Haft-Baked Ideas, and follow him on Twitter at @sfgiantsbeat. This story was not subject to the approval of Major League Baseball or its clubs.