US Little League champs stripped of title
Jackie Robinson West team in Chicago knowingly used ineligible players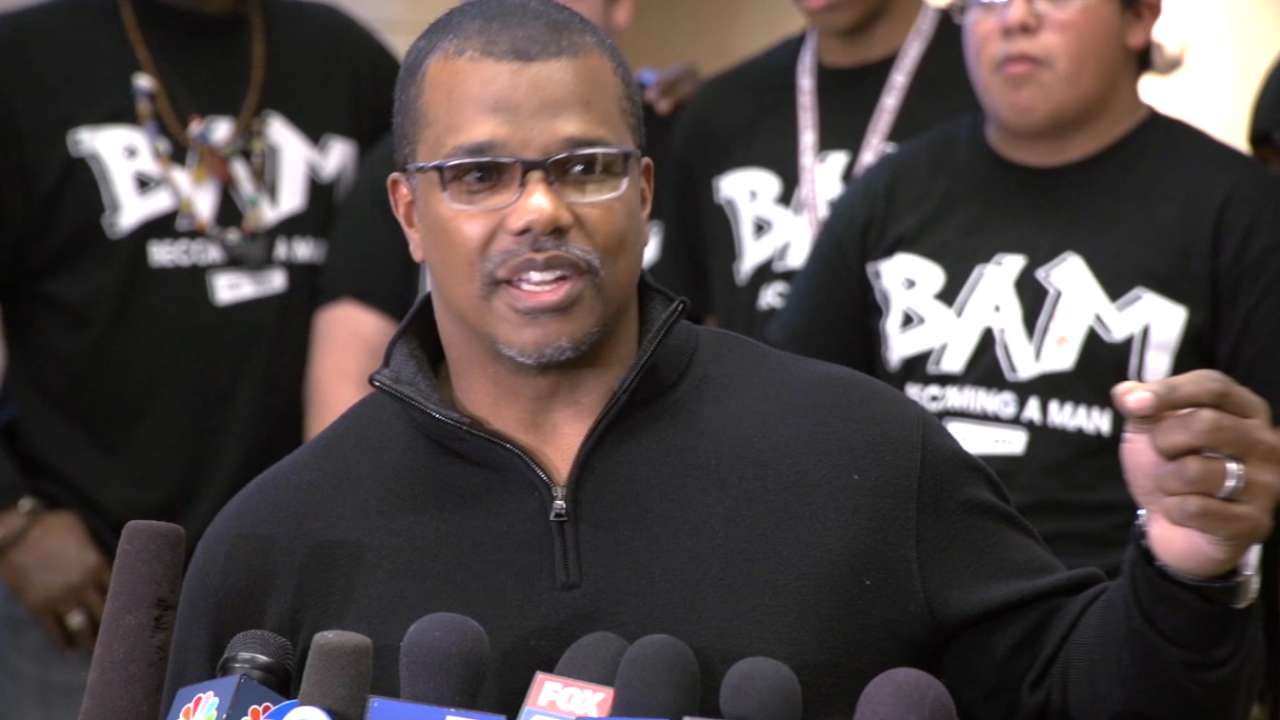 Jackie Robinson West, a Little League team from Chicago that won the United States Championship this past summer, has been stripped of that title for knowingly using players who were ineligible because they lived outside the required geographical boundaries, the league announced Wednesday.
Darold Butler, the team's manager, has been suspended from Little League activity, and Illinois District 4 Administrator Michael Kelly has been removed from his position. The team will vacate its wins from the 2014 Little League Baseball International Tournament, which also includes the Great Lakes Regional championship.
Jackie Robinson West was found to have used a false boundary map to claim players from neighboring districts in Illinois to build a stronger team. Those boundary maps are determined by each local Little League, and they are not distributed.
• Williams supports Jackie Robinson West players
Jackie Robinson West became fan favorites this summer as the first all-black U.S. champion, before falling to South Korea in the World Championship game.
Even after the loss, they were showered with adoration throughout the country, including a parade in their honor in Chicago, a trip to the World Series and a visit to the White House to meet President Barack Obama.
"This is a heartbreaking decision," Stephen D. Keener, the Little League International CEO, wrote in a statement. "What these players accomplished on the field and the memories and lessons they have learned during the Little League World Series tournament is something the kids can be proud of, but it is unfortunate that the actions of adults have led to this outcome."
The U.S. title has been awarded to Mountain Ride Little League from Las Vegas, the team Jackie Robinson West defeated in the U.S. Championship game.
"The team played their heart out and deserved to win," said Sharon Robinson, daughter of Jackie. "I feel sad for the boys. I'm sure it was a big struggle for the Little League to make that decision. They had been such a lightning rod of inspiration for so many people. It's quite disappointing."
Jamal Collier is a reporter for MLB.com. Follow him on Twitter at @jamalcollier. This story was not subject to the approval of Major League Baseball or its clubs.