Several Red Sox eye bounce-back campaigns
Bogaerts, Breslow and Buchholz among Boston players out to move past subpar 2014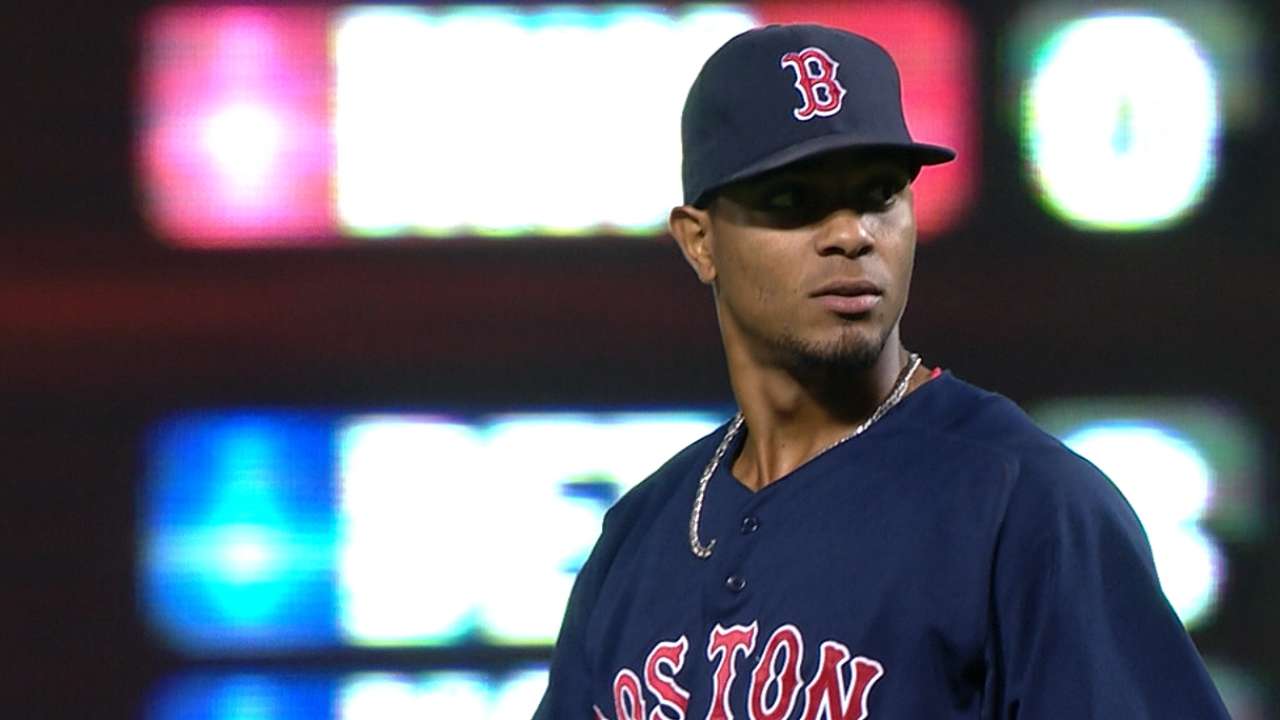 Need your 2015 Red Sox fix? MLB.com is about to provide it for you, with a multipart Spring Training primer over the next few days that will bring you up to speed on all the key issues as the club tries to again execute a worst-to-first turnaround.
Fittingly, the first segment will feature the players who are on a mission to have a rebound season.
As you might expect, the Red Sox, coming off a 71-91 season, have several players who fall into that category.
SS Xander Bogaerts: Perhaps things came too easy for Bogaerts in the 2013 postseason. Last year, the talented infielder found out how tough it is to succeed on an everyday basis in the Major Leagues. After a rigorous offseason training program, don't be surprised if Bogaerts has the type of season in 2015 that people expected last year. He has all the athleticism needed to be a successful player on both sides of the ball. For Bogaerts, it's just a matter of minimizing the slumps and the mental mistakes.
LHP Craig Breslow: Though there were many players who seemed to pay for the extended postseason run in 2013, Breslow was probably impacted the most. From the start of Spring Training until the end of September, Breslow never looked right. But for most of his career, Breslow has been a highly dependable reliever, and there's no reason to think he can't get back to that level this season. With Andrew Miller now with the Yankees, the Red Sox could badly use a rebound from Breslow.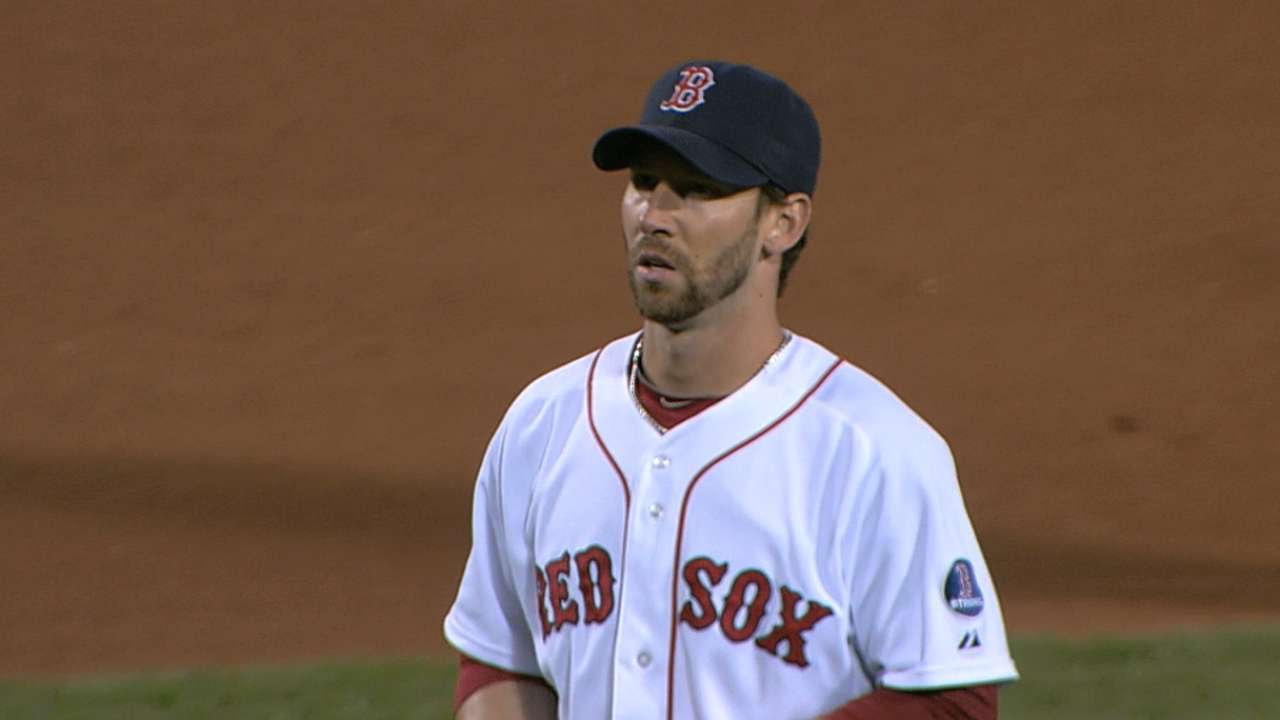 RHP Clay Buchholz: At his best, Buchholz is an ace-caliber pitcher. He proved this in 2010 and '11, and again for the first three months of '13. But far too often, Buchholz has been plagued by injuries or inconsistency. The Red Sox need Buchholz to get the most out of himself this season. If the righty can pitch up to his capabilities, Boston should be a legitimate postseason contender.
OF/1B Allen Craig: It is easy for Red Sox fans to dismiss Craig because they've never seen what he can do when he's at his best. If Craig can bounce back, Boston could fall in love with the gritty run producer, who was a fan favorite during his years in St. Louis. The initial struggle for Craig will be earning playing time. The Red Sox are already spoken for at first base, the corner-outfield spots and designated hitter.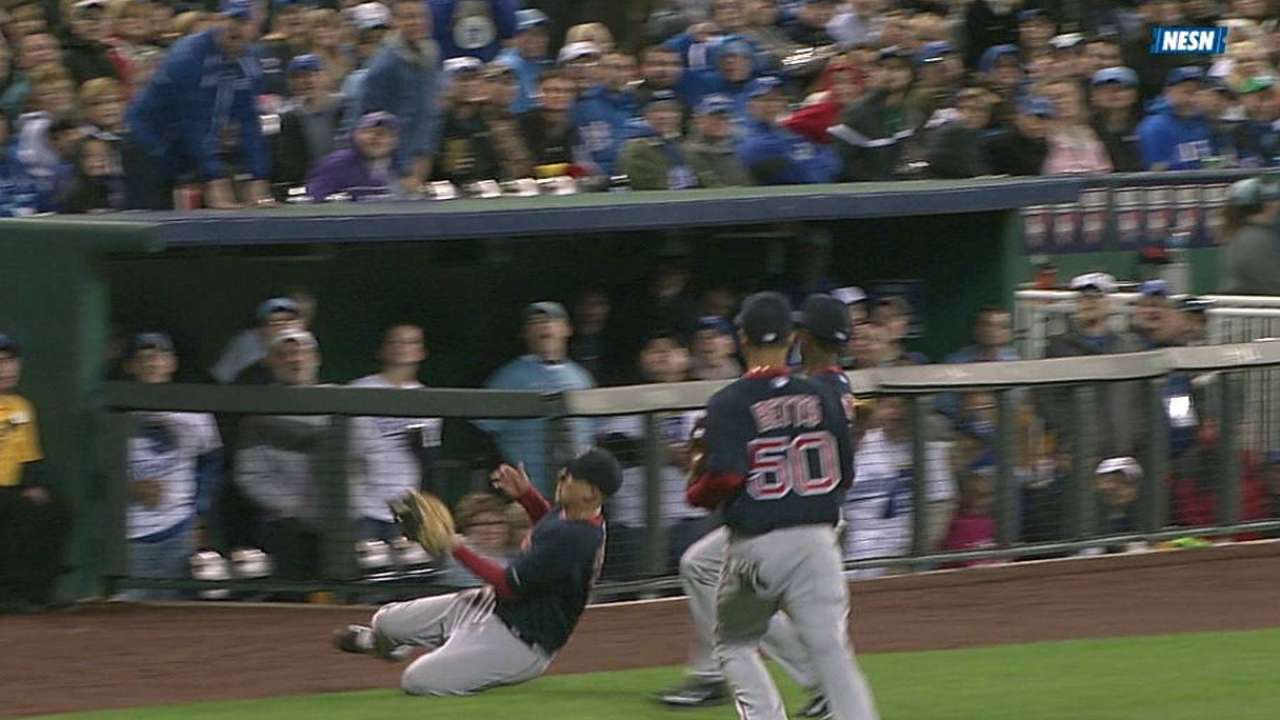 RHP Justin Masterson: More than five years after trading him to the Indians, the Red Sox welcome back Masterson -- this time as a starting pitcher. Masterson had a barrage of injuries last year that were likely directly related to the struggles he had in Cleveland and St. Louis. If Masterson can regain the form he had in 2011 and '13, Boston will have a pretty good pitcher for the back end of the roation. Market compatibility is certainly not an issue. Masterson seemed extremely comfortable in his first go-around with the Sox, and he has history with manager John Farrell, who was once his pitching coach.
1B Mike Napoli: The slugger suffered a gruesome left ring-finger injury in Chicago in the second week of the 2014 season, and he never truly recovered. In fact, Napoli played through a barrage of ailments, not to mention a severe case of sleep apnea that he had surgically repaired in November. A healthier and more rested Napoli could regain his form as one of the most feared run producers in the American League.
Ian Browne is a reporter for MLB.com. Read his blog, Brownie Points, and follow him on Twitter @IanMBrowne. This story was not subject to the approval of Major League Baseball or its clubs.