Seven Yanks taking first steps on comeback trail
Beltran, Drew, McCann, A-Rod, CC, Tanaka, Tex hoping to rebound in 2015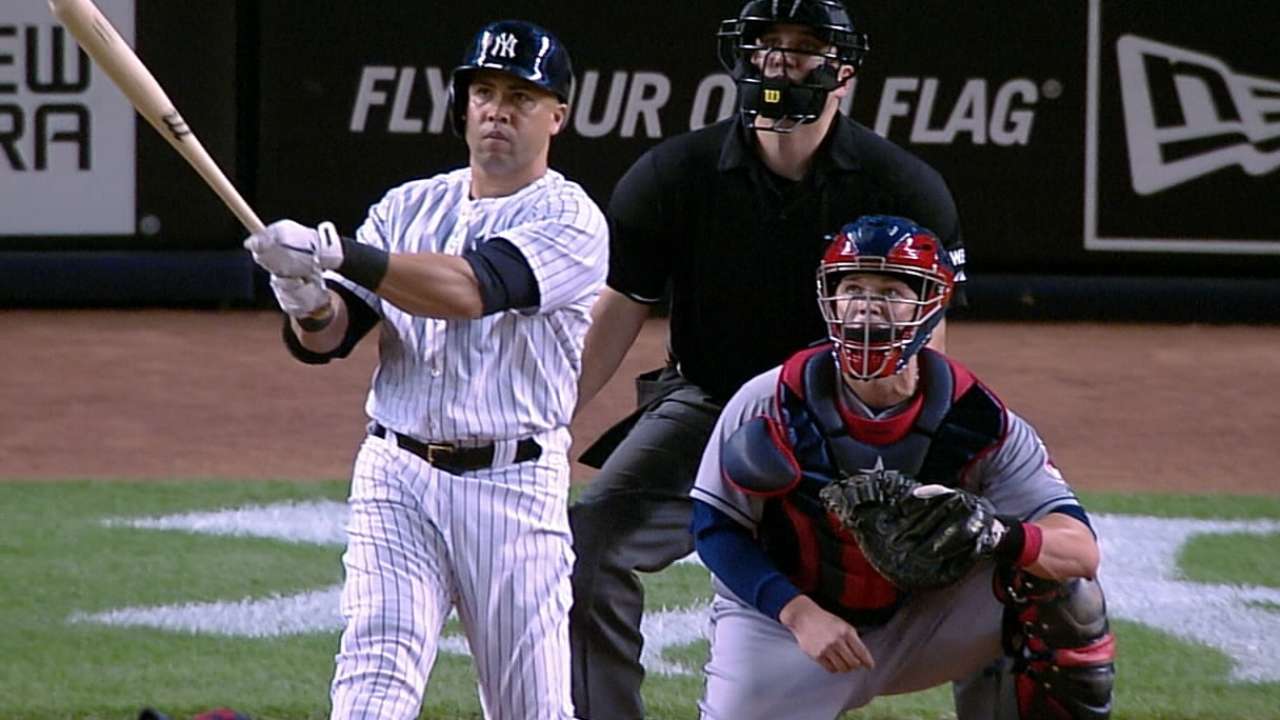 With the Yankees almost set to open their Spring Training camp, MLB.com is preparing by previewing some of the most important story lines that the players, executives and fans will be tracking down at George M. Steinbrenner Field in Tampa, Fla.
In this first installment, "On the Rebound," we take a look at some of the big names the Yanks are counting on to bounce back and help the club improve upon last season's second-place finish in the American League East.
RF Carlos Beltran: A painful bone spur in his right elbow nagged Beltran throughout his debut season in the Bronx, preventing him from showing the form that earned him a three-year, $45 million deal with the club. Beltran batted just .233 with 15 homers and 49 RBIs in 109 games, and he was unable to play the outfield as much as anticipated, making 76 starts as a designated hitter. Beltran said that he needs to prove himself all over again, and the Yankees are hopeful that he can do that by being a switch-hitting force in the middle of the lineup who plays right field on a regular basis in 2015.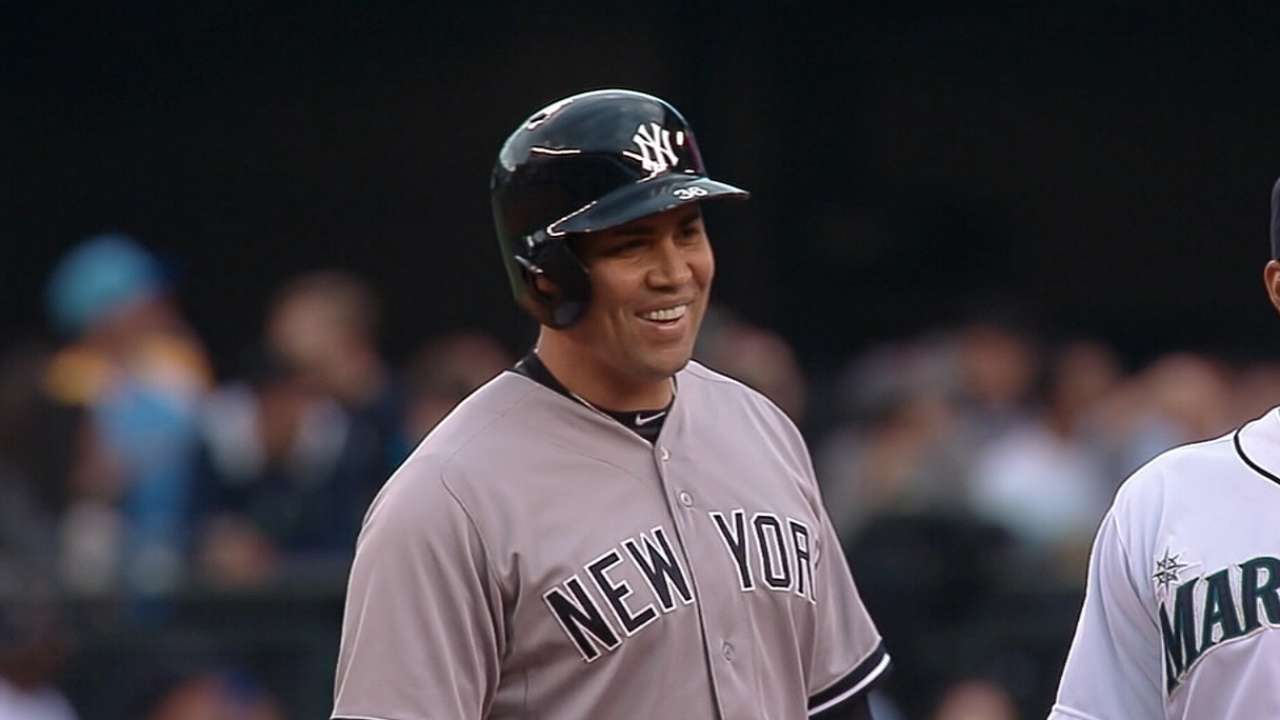 2B Stephen Drew: Late last season, Drew said that if there was ever a year he'd like to start over from an offensive standpoint, 2014 would have been it. Drew missed Spring Training after turning down a qualifying offer from the Red Sox, and after coming to the Yankees in late July, he adjusted to playing second base but was never able to get his bat going consistently. He agreed to a one-year, $5 million deal in January, banking that a full spring will allow him to improve upon the .150 average he posted in his first 46 games as a Yankee.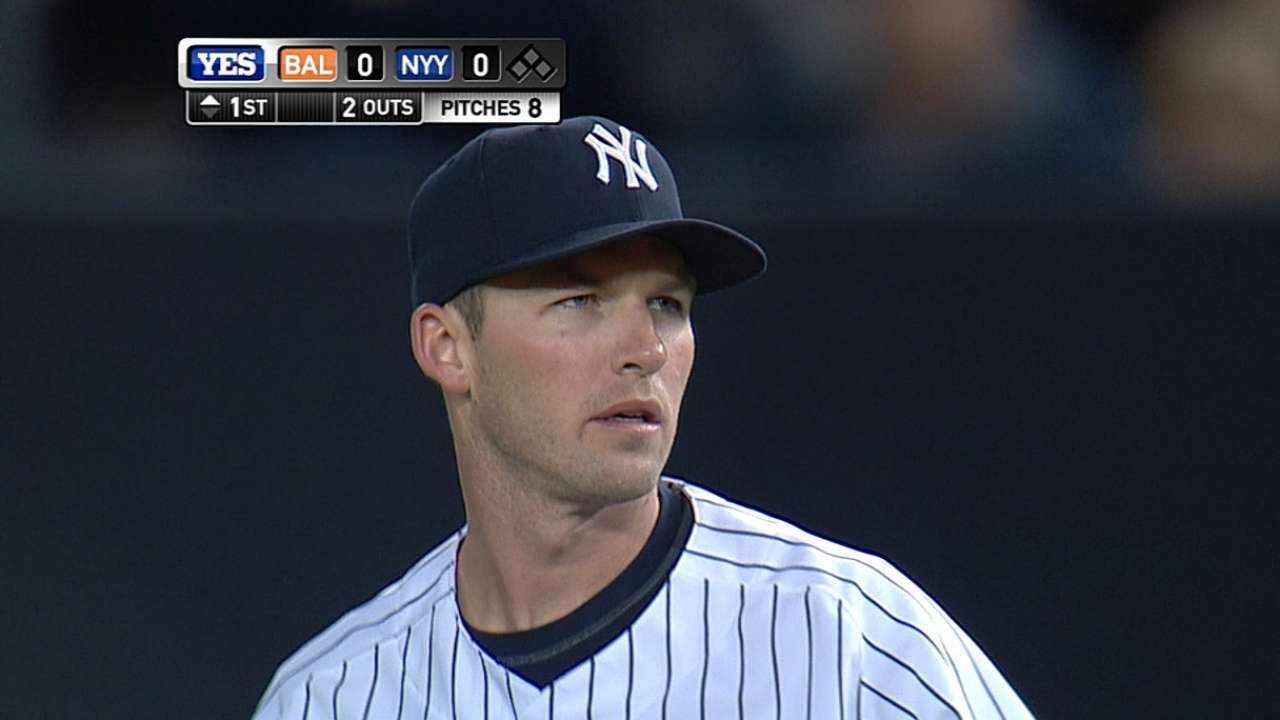 C Brian McCann: The Yankees' first target in a busy winter, McCann described his first half of 2014 as "horrible," but he turned it on with force near the end of the season, slugging eight homers with 18 RBIs in September. The organization believes that part of McCann's struggles were related to the unfamiliarity of AL pitchers, and the club anticipates a more productive version of McCann behind the plate as he enters the second season of a five-year, $85 million deal.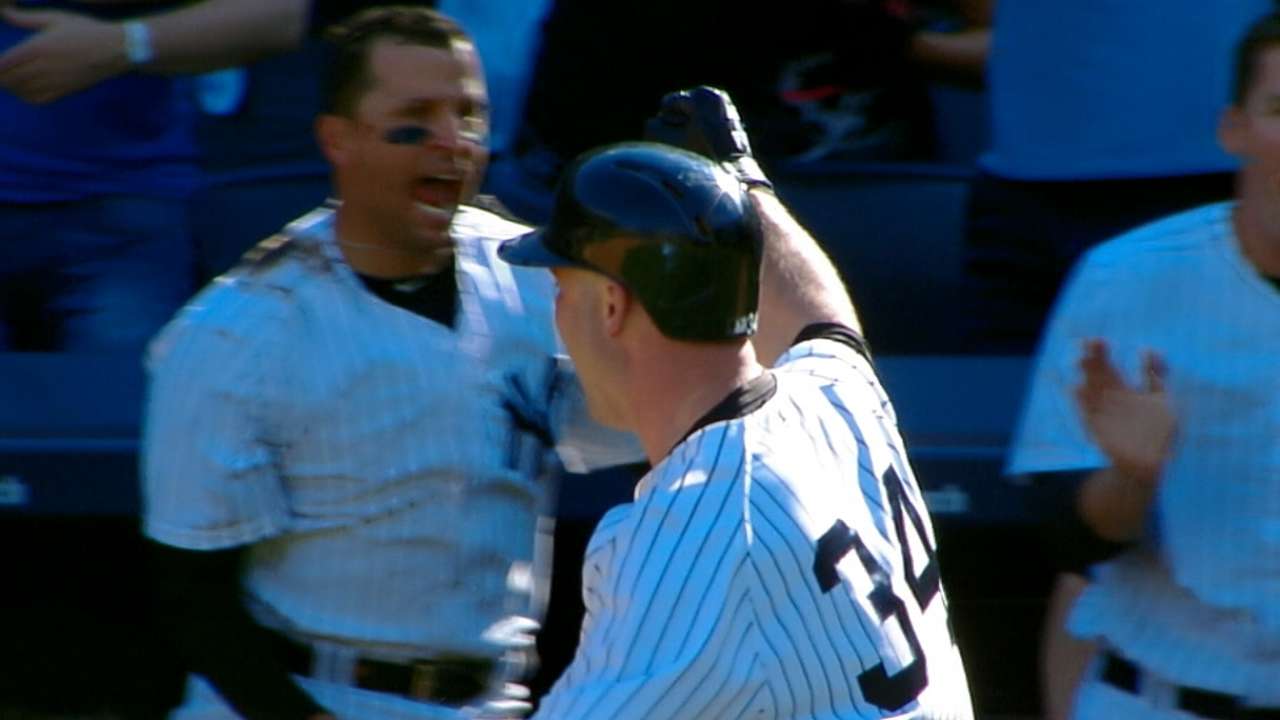 DH/3B Alex Rodriguez: A-Rod sat out all of last season due to suspension, and no one -- including the Yankees -- is sure what he will be able to provide. As general manager Brian Cashman said, they have prepared for the worst-case scenario by acquiring replacements at both third base (Chase Headley) and DH (Garrett Jones). Rodriguez is envisioned mostly as a DH by manager Joe Girardi, but the Yanks want to see how he moves at third base and might have him take ground balls at first base, too.
LHP CC Sabathia: The big workhorse was working on his transition to pitching without high-octane velocity when injury struck last May, effectively ending his sixth Yankees season after just eight starts. He underwent arthroscopic surgery on his right knee in July, avoiding a more serious microfracture procedure, but the Yanks aren't sure if they'll ever see the front-line starter version of Sabathia again. Sabathia recently said that he expects to make his usual 30 starts, and if they're effective, the Yankees would sign on for that. Sabathia needs to get the home run ball under control after serving up a career-high 28 in 2013 and then 10 more in just 46 innings last season.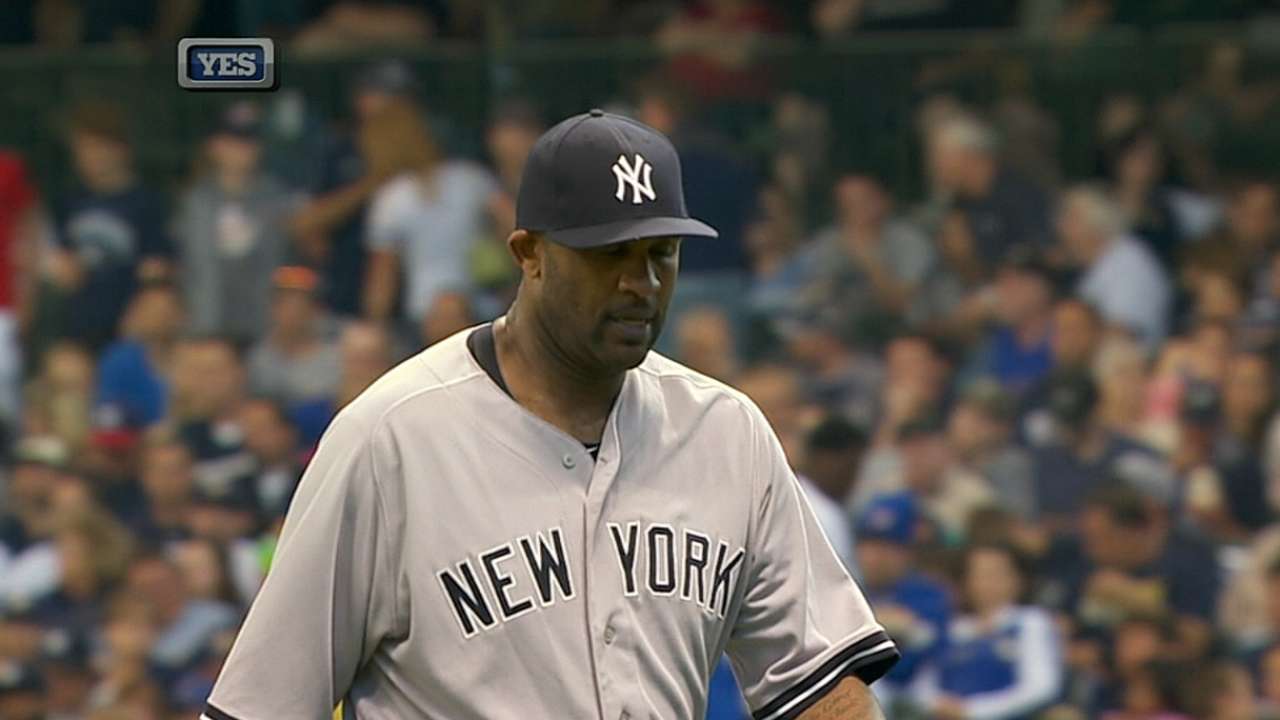 RHP Masahiro Tanaka: At some point, the Yankees will stop holding their breath on every pitch that comes out of Tanaka's right hand, though that might not happen this spring. Tanaka's offseason went well, with no further complications following a partial tear of his right ulnar collateral ligament, and the Yanks were encouraged that he came back for two starts in September after missing significant time. He went 13-4 with a 2.27 ERA in his first 17 big league starts, and with numbers like that, a healthy Tanaka could be a difference-maker who gets the Yankees back in October.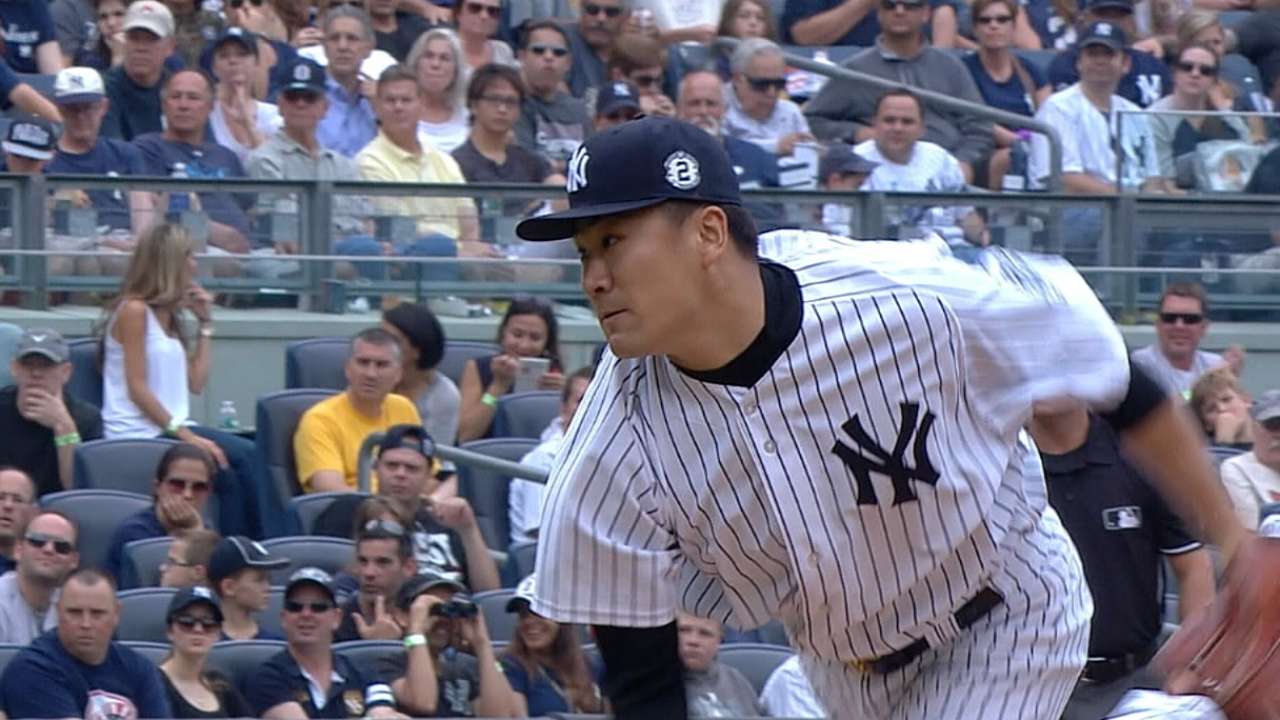 1B Mark Teixeira: Coming back from a frustrating season that was interrupted by numerous injuries, most notably the nagging soreness that resulted from 2013 surgery on the tendon sheath in his right wrist, Teixeira hopes to follow examples set by such players as David Ortiz and Jose Bautista in coming back stronger the second season after similar procedures. Teixeira was excited about returning to a usual workout regimen after cutting down on conditioning last year in favor of rehab, and that could explain why he faded so dramatically late in the season; in 44 games after Aug. 1, he batted just .186 with four homers.
Bryan Hoch is a reporter for MLB.com. Follow him on Twitter @bryanhoch and read his MLBlog, Bombers Beat. This story was not subject to the approval of Major League Baseball or its clubs.