Lee, Howard among Phils' bounce-back candidates
Veteran pitcher, slugger hope to regain All-Star form for Philadelphia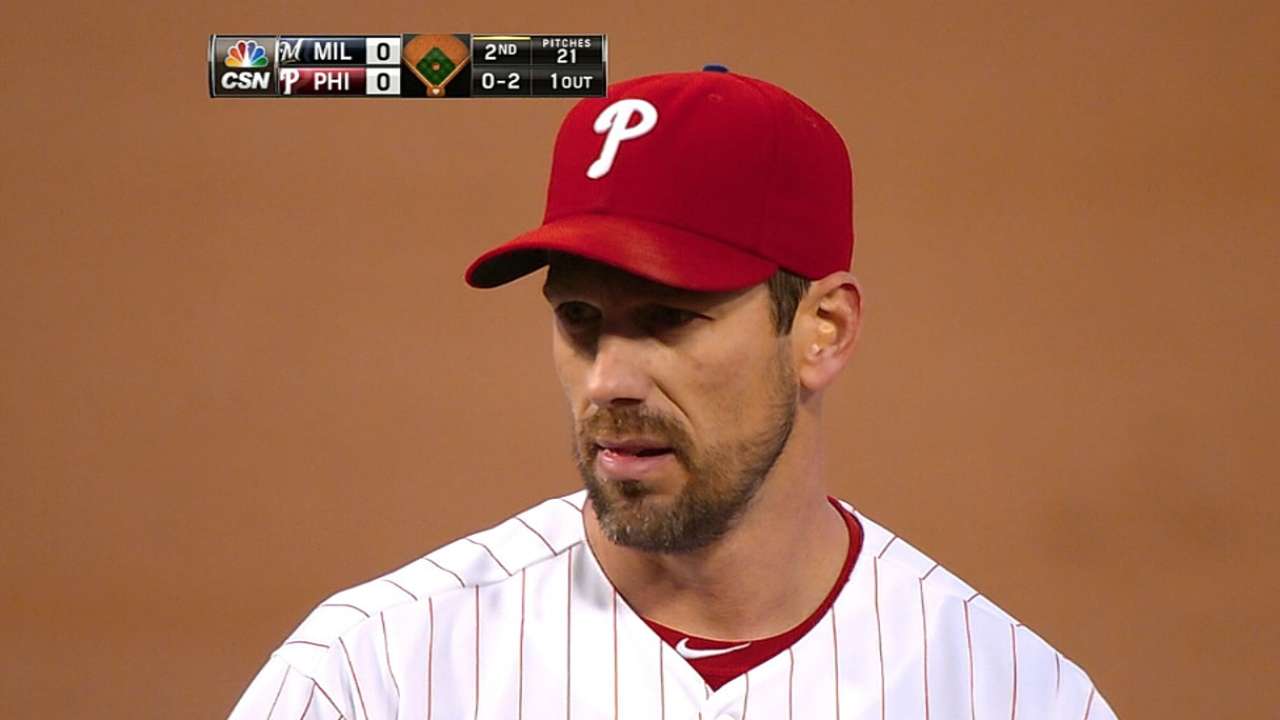 PHILADELPHIA -- Phillies pitchers and catchers will hold their first official workout on Feb. 19, but despite the fact that the front office has said it does not expect the team to compete until 2017 at the earliest, there will be intrigue in '15.
There are a handful of players looking for bounce-back seasons, either because they hope to be everyday players beyond this season or because they are hoping to be traded to a contending team in the very near future.
Here is a look at those candidates:
LHP Cliff Lee: The left-hander missed most of last season because of an injured left elbow. It ruined his trade value before the July 31 non-waiver Trade Deadline and in the offseason. So these next few months are important for Lee if he hopes to be traded. First, he needs to prove he is healthy and can dominate like he has in the past. Second, the Phillies need to find the right trade partner.
It will not be easy. First, Lee has a limited no-trade clause. Second, but more importantly, he will make $25 million this season, with a $12.5 million buyout on a $27.5 million club option for 2016. The option will automatically vest if Lee pitches 200 innings this season and does not finish the season on the DL with an elbow or shoulder injury. The Phils are having problems trying to trade high-priced players like Cole Hamels, Jonathan Papelbon and Ryan Howard. Lee falls into the same category.
1B Howard: The Phillies have been trying to trade Howard for months, but the $60 million remaining on his contract, combined with diminished production, makes him nearly impossible to move. Howard hit .223 with 23 home runs and 95 RBIs last season. His .695 OPS in the cleanup spot ranked 314th out of 316 hitters with 600 or more plate appearances in the cleanup spot from 1914-2014. Only the Cardinals' Orlando Cepeda in 1968 (.687 OPS) and the Yankees' Wally Pipp in 1917 (.683) fared worse.
Howard endured a legal battle with his family last year, which has finally been resolved. Many wonder if a clearer mind will help him on the field. Others wonder if Howard will be motivated to silence his critics. Whatever happens, it could be awkward in Spring Training after general manager Ruben Amaro Jr. said publicly and privately that the team would be better without Howard than with him.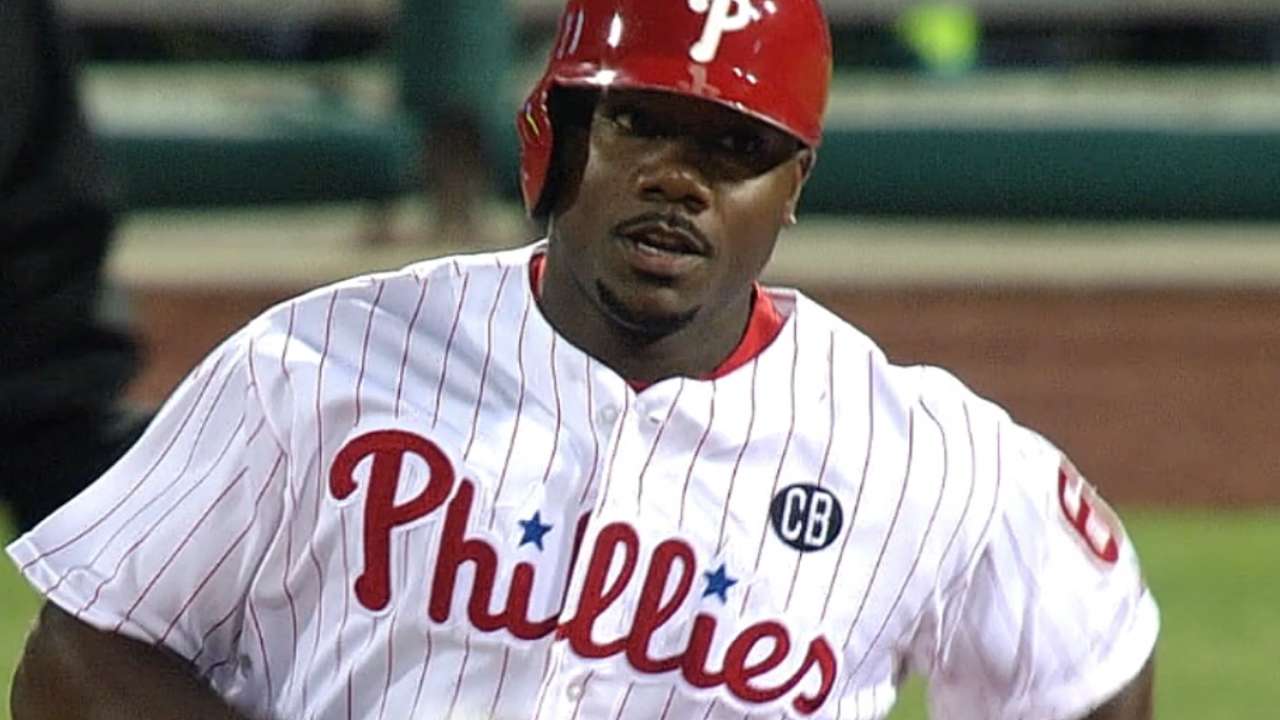 RF Domonic Brown: He is getting one more shot to prove he can be an everyday player with the Phils. Brown followed an All-Star season in 2013 with a substandard season in '14. His .641 OPS as an outfielder last season ranked 60th out of 64 qualifying outfielders. Brown's OPS was the lowest among qualifying left fielders since Chuck Knoblauch's .582 OPS as Kansas City's left fielder in 2002. Brown needs to deliver in '15 or he will likely be playing elsewhere in '16.
RHP Chad Billingsley: The righty pitched just 12 innings in the big leagues over the past two seasons because of elbow injuries, but the Phillies are hopeful he can be big league-ready by late April. If Billingsley joins the Phils' rotation and pitches well, he could be a trade candidate in July, considering he is signed to just a one-year, $1.5 million contract.
Todd Zolecki is a reporter for MLB.com. This story was not subject to the approval of Major League Baseball or its clubs.