Corbin sticking to D-backs' program in elbow rehab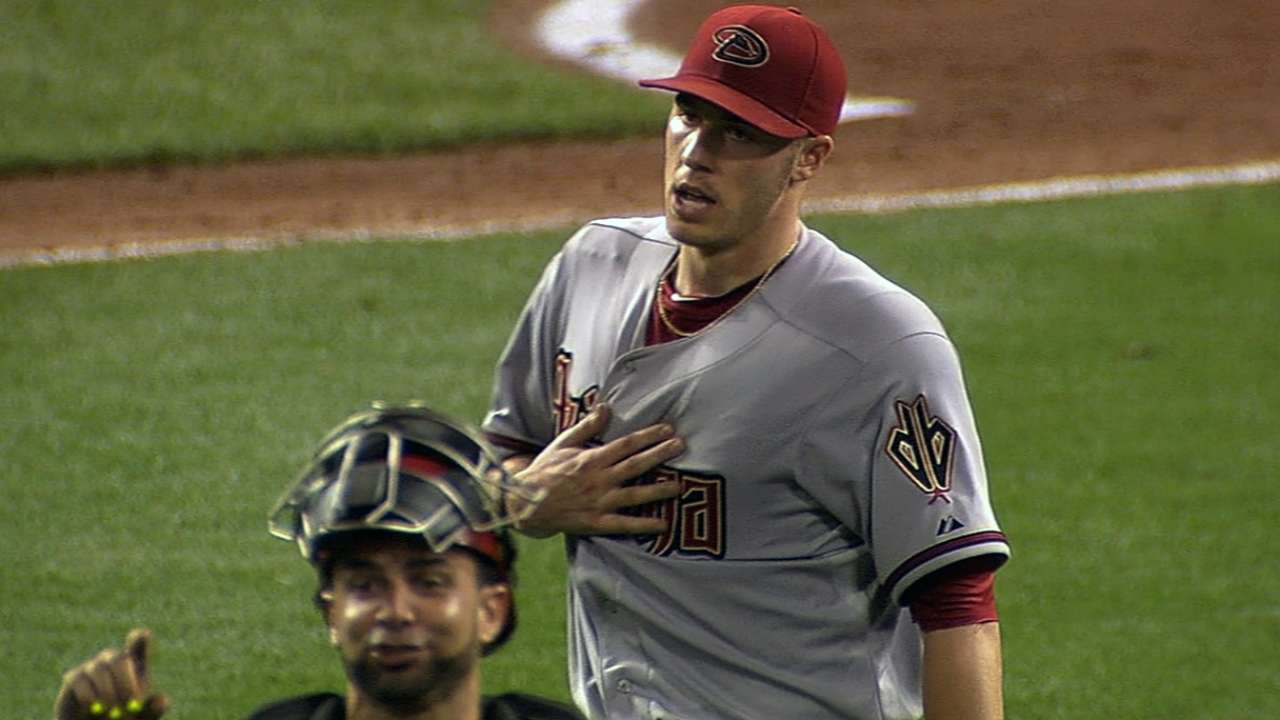 PHOENIX -- D-backs ace Patrick Corbin has been playing catch from a distance of 105 feet as he continues his recovery from last spring's Tommy John surgery.
Corbin, who is back in Arizona working out at the team's Spring Training facility at Salt River Fields, actually began playing catch toward the end of last season, before taking a planned two months off and starting up again in January.
"When I first started throwing, it wasn't feeling the best, there was just different things in there," said Corbin. "But after I took those two months off, when I started up again, everything felt great. Now when I throw, it feels good."
Whereas the recovery time from Tommy John surgery is commonly around 12 months, the D-backs are taking things a bit slower with their pitchers after watching Daniel Hudson suffer a re-tear of his ulnar collateral ligament in 2013. Now, the club looks at it as more of a 15-month recovery period.
"[Head athletic trainer] Ken Crenshaw is always telling us that even if you're feeling great, just stay normal and stay at the same pace and not overdo it," Corbin said. "So that's something to always keep in mind."
Corbin was diagnosed with the torn ligament the day before the D-backs departed for Sydney, Australia, for their 2014 regular-season opener against the Dodgers. Corbin had been set to start Opening Day after going 14-8 with a 3.41 ERA in 2013.
This spring, rather than preparing for an Opening Day start, he'll be continuing his long-toss program, moving back 15 feet each week until he gets to 150 feet. Then he might be able to throw flat-ground bullpen sessions.
After that, well, Corbin is trying not to get too far ahead of himself.
"I honestly don't know the schedule and what the next steps are, other than just every week we're going back in distance," he said. "When it gets a little closer to when I'm on the mound, I think that's when I'll start asking those questions. I'm just trying to follow the program. Everybody is telling me that they're going to take it slow and it will be somewhere around June. We'll just see how it starts going when I actually get back on a mound."
Steve Gilbert is a reporter for MLB.com. Read his blog, Inside the D-backs, and follow him on Twitter @SteveGilbertMLB. This story was not subject to the approval of Major League Baseball or its clubs.