A's to turn to depth to fill out back end of rotation
Gray, Kazmir slotted at top; multiple candidates to get spring look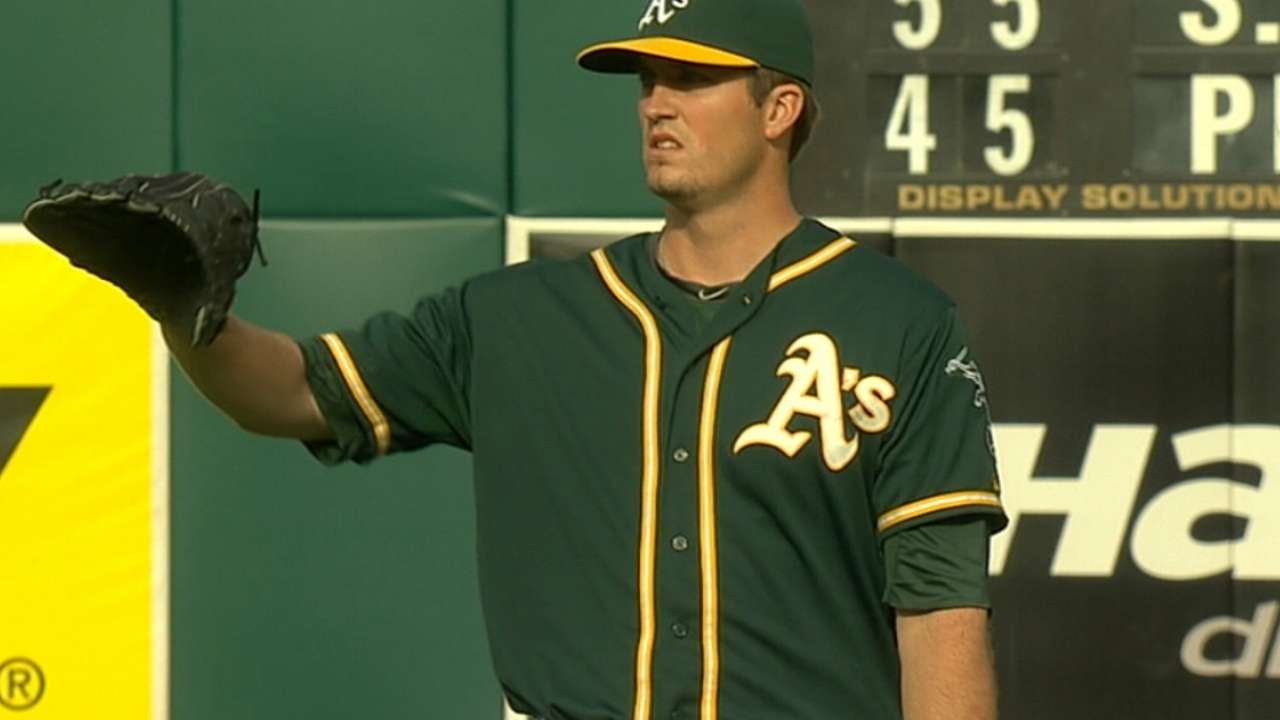 This is the sixth of a seven-part Around the Horn series featuring a position-by-position look at the A's projected starters and backup options heading into the 2015 season. Up next: Starting rotation.
OAKLAND -- The A's will no doubt enter the season with an enviable stock of starting-pitching depth, but first they must sort through their many options to fill out an Opening Day rotation, paving the way for a potentially fierce competition in Spring Training.
Beyond Sonny Gray and Scott Kazmir is a blank space awaiting three more names from a group that includes a pair of familiar faces and even more new ones, following the departures of Jon Lester and Jason Hammel via free agency and Jeff Samardzija in a trade.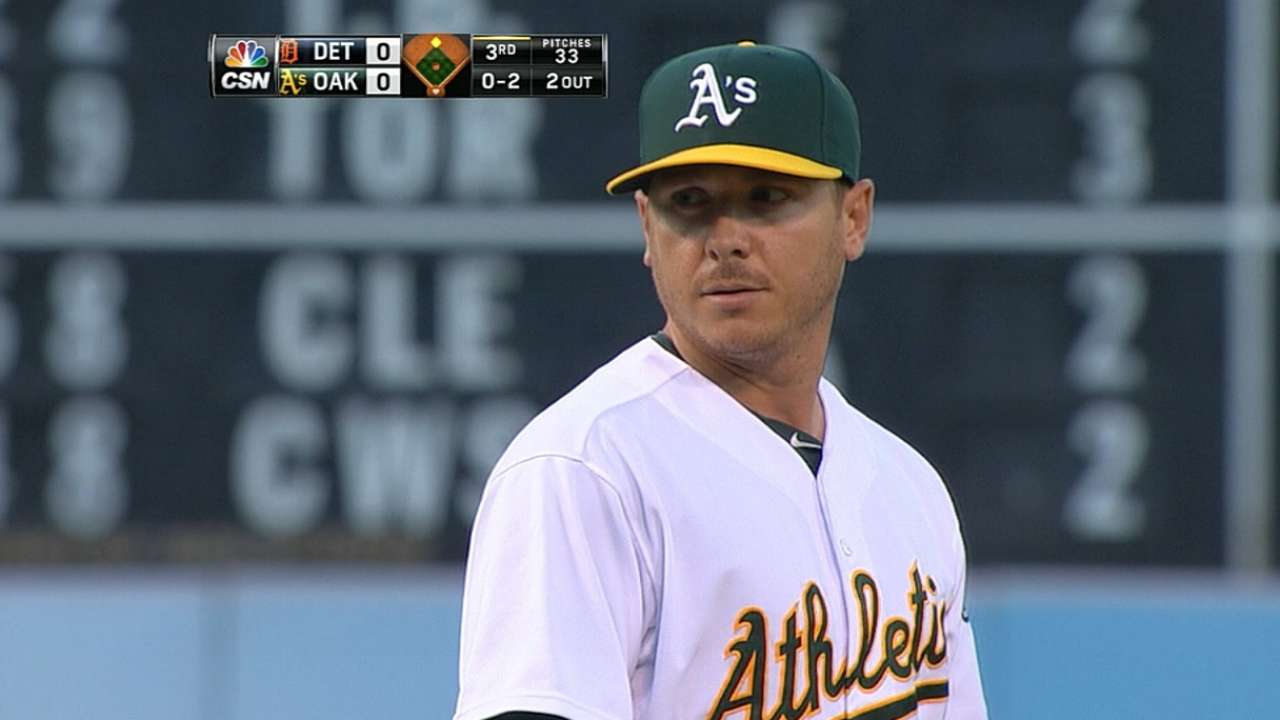 The returning candidates, Jesse Chavez and Drew Pomeranz, both enjoyed strong stretches in the A's rotation in 2014, Chavez pitching to a 3.44 ERA as a starter before returning to the bullpen because of fatigue issues, and Pomeranz posting a 2.58 mark in 10 starts.
Perhaps they deserve the edge here, but the A's have collected too many high-upside arms -- Jesse Hahn, Chris Bassitt, Kendall Graveman and Sean Nolin -- to stash them away for later. Though teams typically prefer not to make roster decisions based solely on spring performance, the A's will have no choice but to rely on evaluations of starters new and old in the Cactus League to fairly assess how to piece this puzzle together.
"These are guys we're not real familiar with, at least first-hand," manager Bob Melvin said this week. "That's what Spring Training is going to be all about. I love the fact that we're going to have some competition amongst a lot of good, young arms. We have a lot of depth there, too, which has shown to be pretty important to us over the last few years."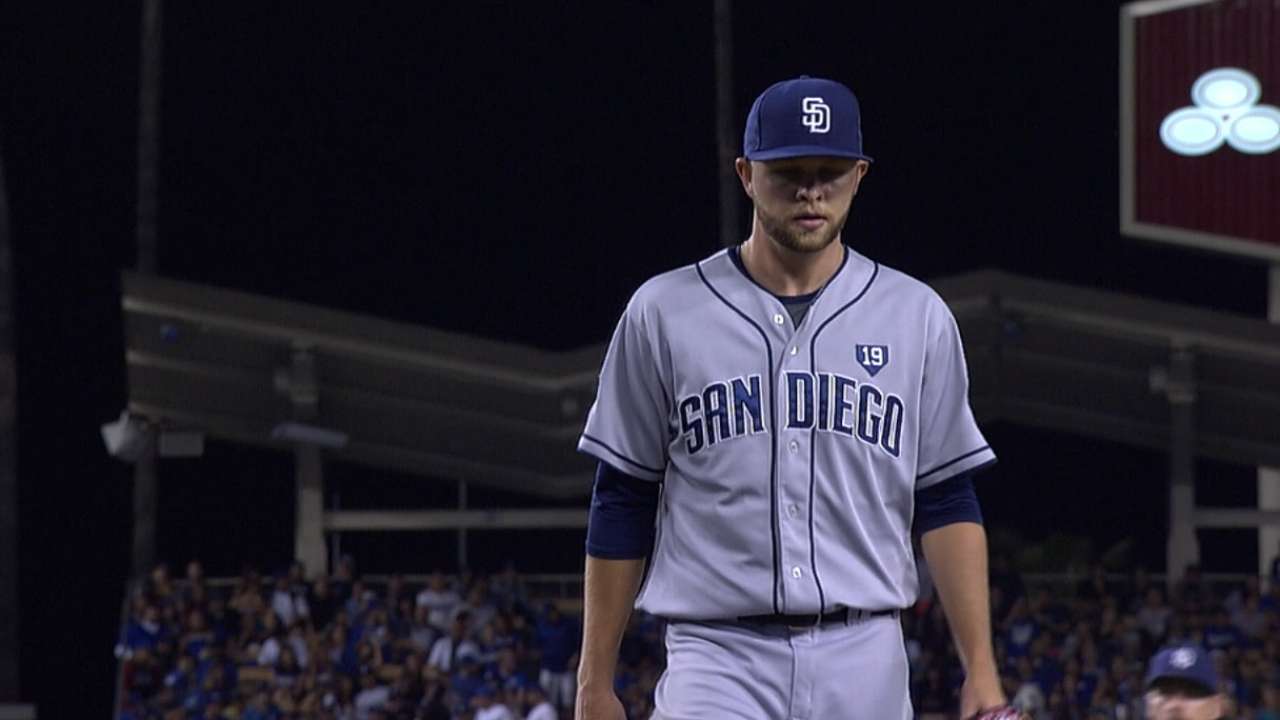 Hahn, acquired with reliever R.J. Alvarez in the trade that sent catcher Derek Norris to the Padres, boasts the most Major League experience among the new group. The right-hander appeared in 14 games for the Padres last year, making 12 starts, and compiled a 3.07 ERA with 70 strikeouts in 73 1/3 innings.
Bassitt, also a righty, was awarded five starts with the White Sox in 2014, including one against the A's in September, when he allowed one run in six innings. He arrived in the six-player Samardzija deal with Chicago in December.
Graveman and Nolin, the lone lefty of this quartet, racked up the most mileage to get here, coming to Oakland in the shocking trade that sent All-Star third baseman Josh Donaldson to Toronto. Graveman made five appearances for the Blue Jays in 2014, while Nolin has just two big league outings under his belt.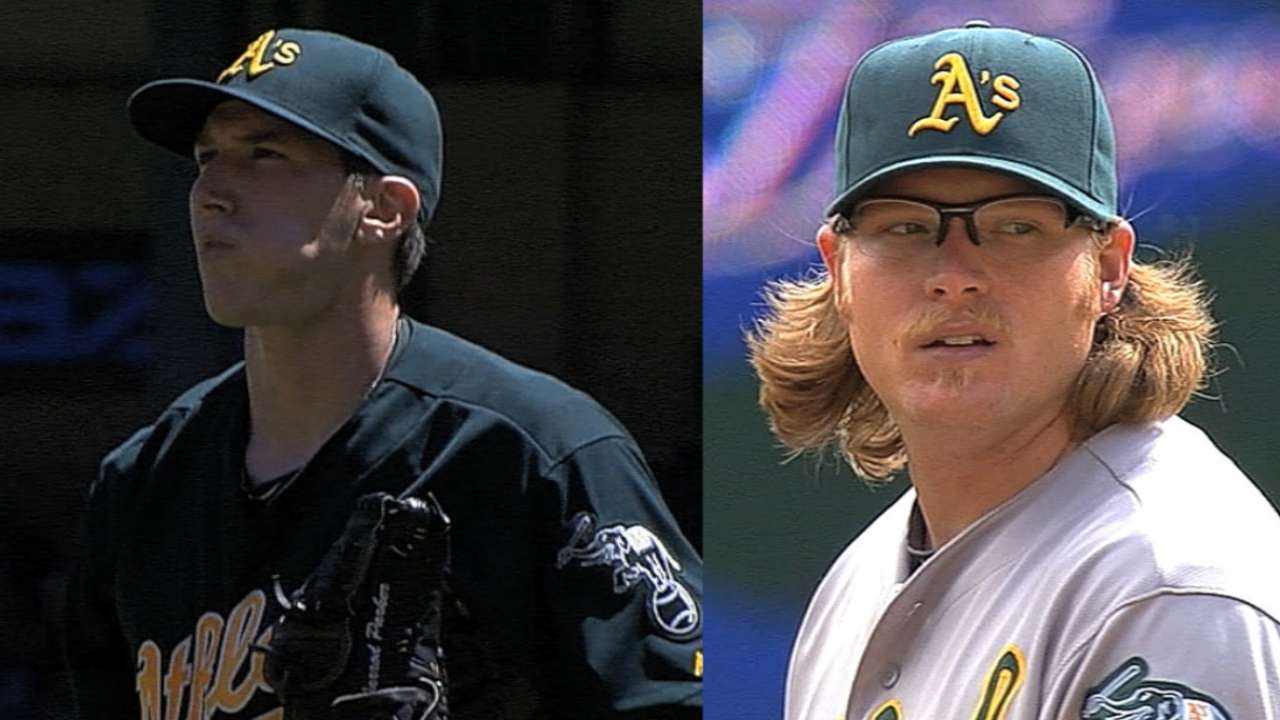 The depth doesn't stop there. Tommy John rehab patients Jarrod Parker and A.J. Griffin are a big reason why the A's went out and acquired so many extra arms this offseason. Both are expected back at some point this season, and while June has been mentioned by several in the organization as the preferable return timetable, there's no guarantee with either. Parker, in particular, will be closely watched, after undergoing the procedure for a second time.
Jane Lee is a reporter for MLB.com. This story was not subject to the approval of Major League Baseball or its clubs.