Bounce-back year from key players could prove crucial
Swisher, Kipnis and Bourn among Indians who endured subpar 2014
CLEVELAND -- The inside of the Indians' spring complex is already alive with activity. Workers are prepping the clubhouse and many players have arrived early to Arizona, where Cleveland is scheduled to officially begin Spring Training one week from Wednesday.
In the days leading up to the start of Cleveland's camp, which will be underway when pitchers and catchers report on Feb. 18, MLB.com will examine various aspects of each roster. In the first installment of this multi-part series, players who are on the rebound will be in the spotlight.
For the Indians, these comeback candidates will be a focal point of the preseason and potentially critical for the club's success. The Indians have a handful of key returning players who fall into this category, and the team's top offseason acquisitions -- slugger Brandon Moss and starter Gavin Floyd -- are also on the comeback trail.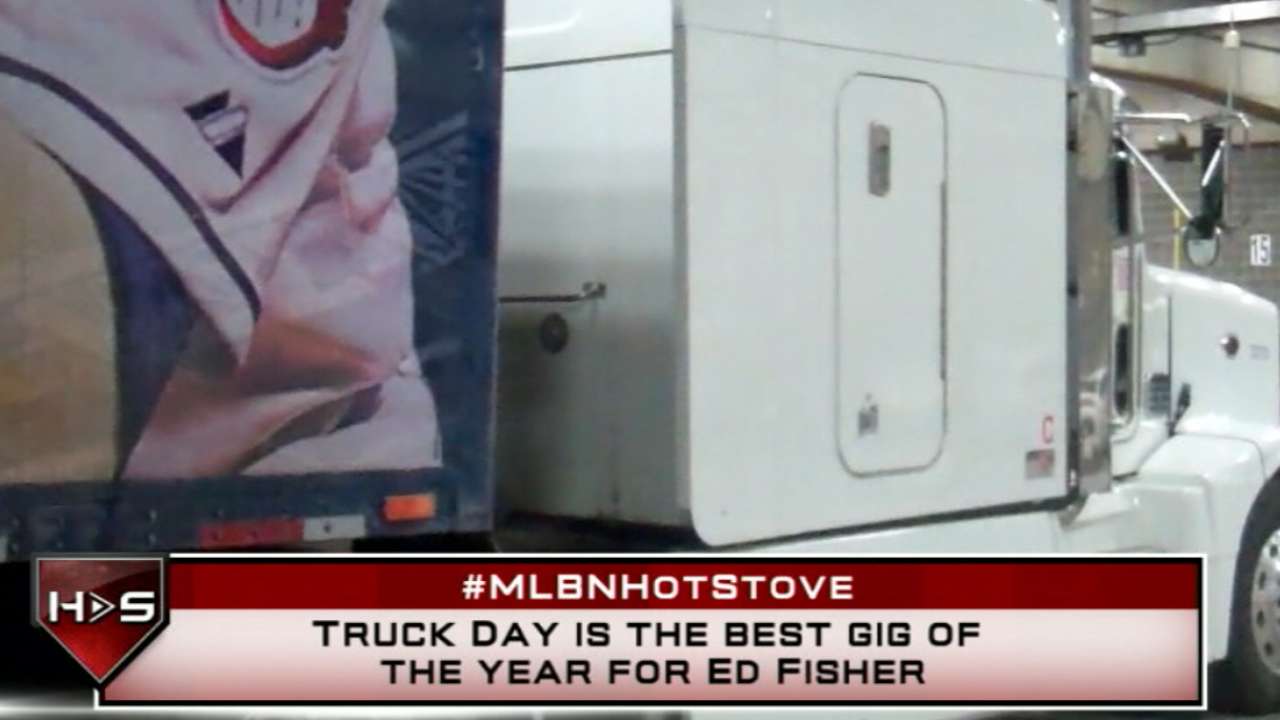 Here is a glance at the list of Indians aiming for strong bounce-back showings in 2015:
CF Michael Bourn: The 32-year-old Bourn was limited to only 106 games last season due to persistent hamstring problems. In his two years with the Indians, the center fielder has posted a .315 on-base percentage with an average of 16 stolen bases per season (only 10 in 2014). Before joining Cleveland, Bourn had a .348 OBP and averaged 54 thefts per year from '09-12. The Indians are hoping for improved production from their leadoff man.
SP Floyd: Floyd returned from Tommy John surgery last season only to suffer a fractured elbow in June, ending his season with a 2.65 ERA in only 54 1/3 innings for the Braves. The Indians have indicated that the 32-year-old right-hander, who was averaging more than 92 mph on his fastball last year, is healthy and brought him into the fold on a one-year contract. From 2008-12, Floyd went 62-55 with a 4.12 ERA, posting a 108 ERA+ with an average of 190 innings per season.
2B Jason Kipnis: Kipnis missed most of May due to an oblique injury that appeared to rob him of his power stroke to the opposite field down the stretch. Kipnis had a .748 OPS at the time of the injury, but turned in a .615 OPS after rejoining the lineup. Overall, the second baseman turned in a .330 slugging percentage, which was a drastic drop from 2013 (.452). Cleveland is hoping a healthy Kipnis can return to the All-Star form he displayed during his breakout '13 showing.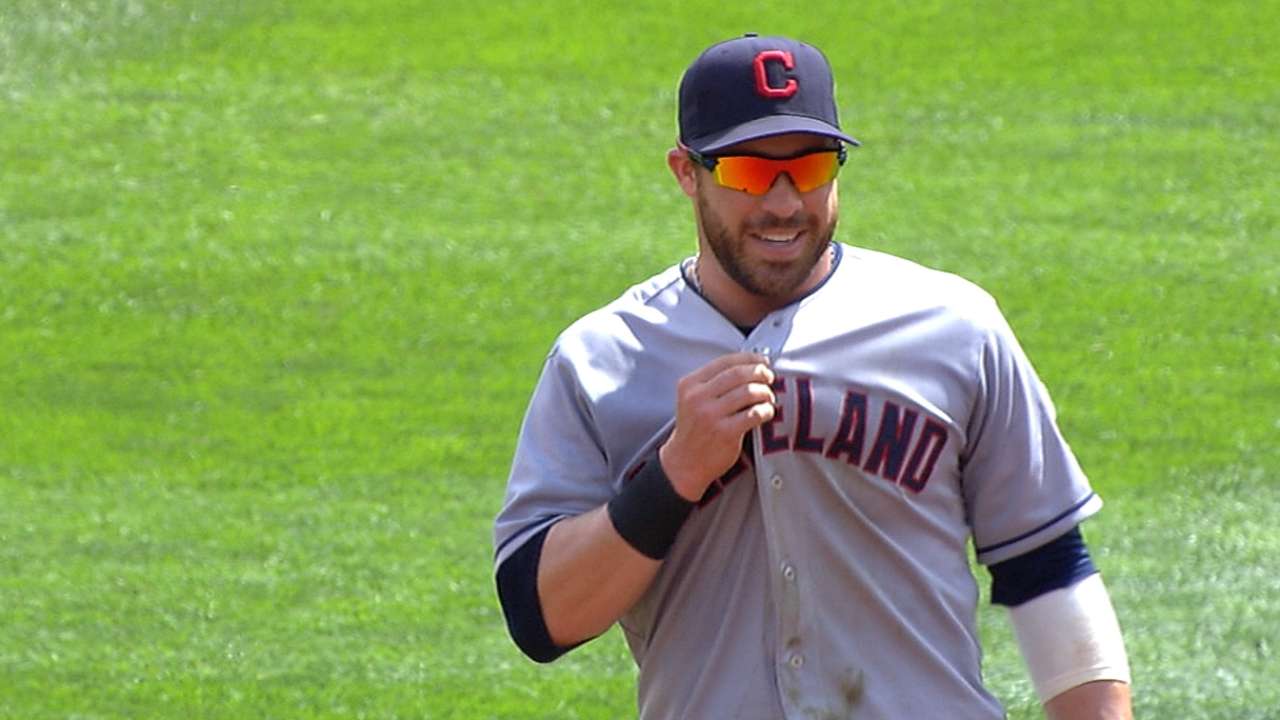 1B/OF Moss: When the Indians acquired the 31-year-old Moss from the A's in December, they landed baseball's ninth-ranked power hitter over the past three years combined in terms of at-bats per home run (15.93). Unfortunately, Moss is also coming off a poor second half and October hip surgery. While he hit 25 homers on the season, Moss posted a .584 OPS after the All-Star break last year. The Tribe is betting that the hip issue explains the tailspin and that a healthy Moss can be a force again in '15.
1B/OF Nick Swisher: Swisher attempted to play through knee pain last season and the results were full-season career lows in average (.208), on-base percentage (.278), slugging percentage (.331), OPS (.608), OPS+ (74), home runs (eight), RBIs (42) and games played (97). The 34-year-old switch-hitter underwent surgery on both knees in August and is now on a mission to return to the kind of steady production that was his signature over the previous nine years in the Majors.
OF Ryan Raburn: The 33-year-old Raburn dealt with wrist and knee issues throughout the 2014 season, which ended with surgery on his left knee in September. In '13, the veteran utility man was a force against lefties, hitting .308 with a 1.020 OPS against southpaws. Raburn's production against left-handers dropped to .195 (.596 OPS) in 2014. If Raburn is healthy, Cleveland feels he can be a weapon off the bench as a part-timer against left-handed pitching.
Jordan Bastian is a reporter for MLB.com. Read his blog, Major League Bastian, and follow him on Twitter @MLBastian. This story was not subject to the approval of Major League Baseball or its clubs.