Efficiency, communication key to Hinch's first spring prep
Astros' new manager eager to build clubhouse camaraderie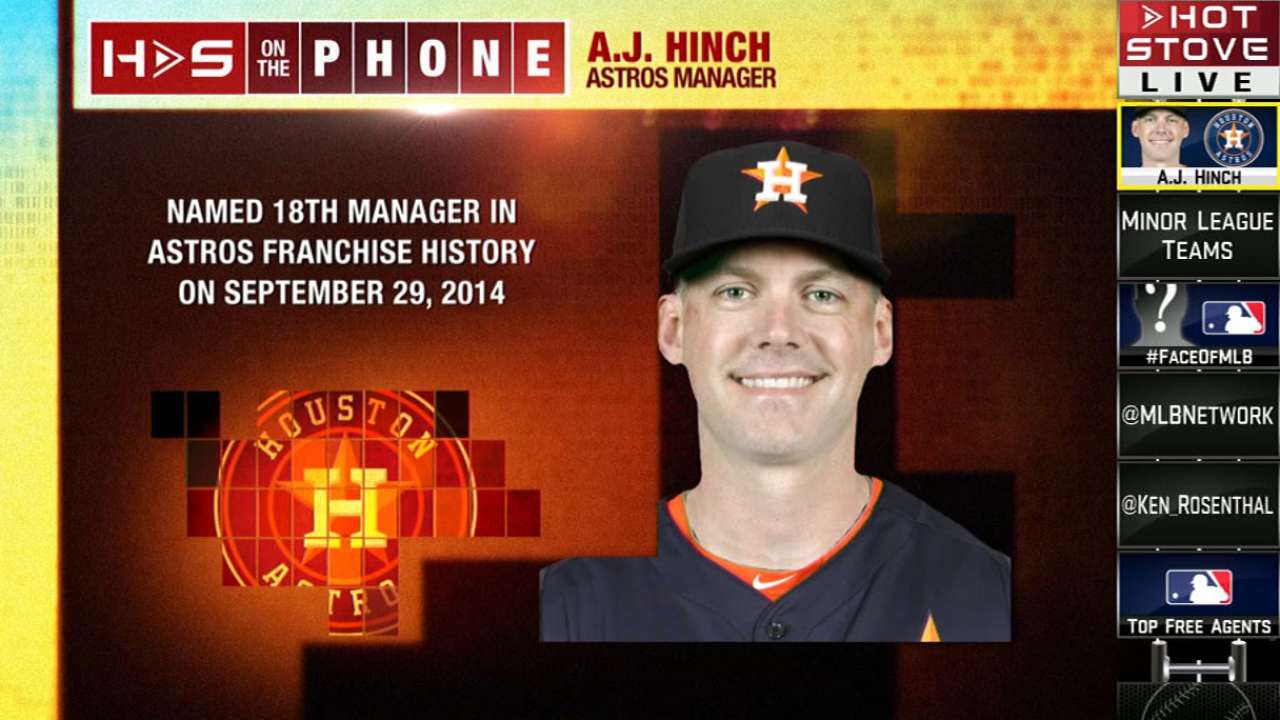 HOUSTON -- Preparation and communication will be two key ingredients of Astros camp this spring under new manager A.J. Hinch, who'll gather with a new coaching staff and a roster with several fresh faces beginning next week in Kissimmee, Fla.
Hinch plans to operate an efficient camp on the field, but much of his time off the field, especially in the early days of Spring Training, will be spent making sure the lines of communication are open between players, coaches and everybody else.
"We've got a lot of new faces on the staff and throughout the clubhouse, so I'll spend a lot of time getting to know these guys, both in the morning meetings and also throughout the workouts," Hinch said. "The communication part of it, I can promise you, will be big in terms of everything from getting-to-know [you] meetings in the morning to constantly preaching communication between players, between coaches and players. Given that we're all new, we've got a short time of Spring Training to kind of get to know each other."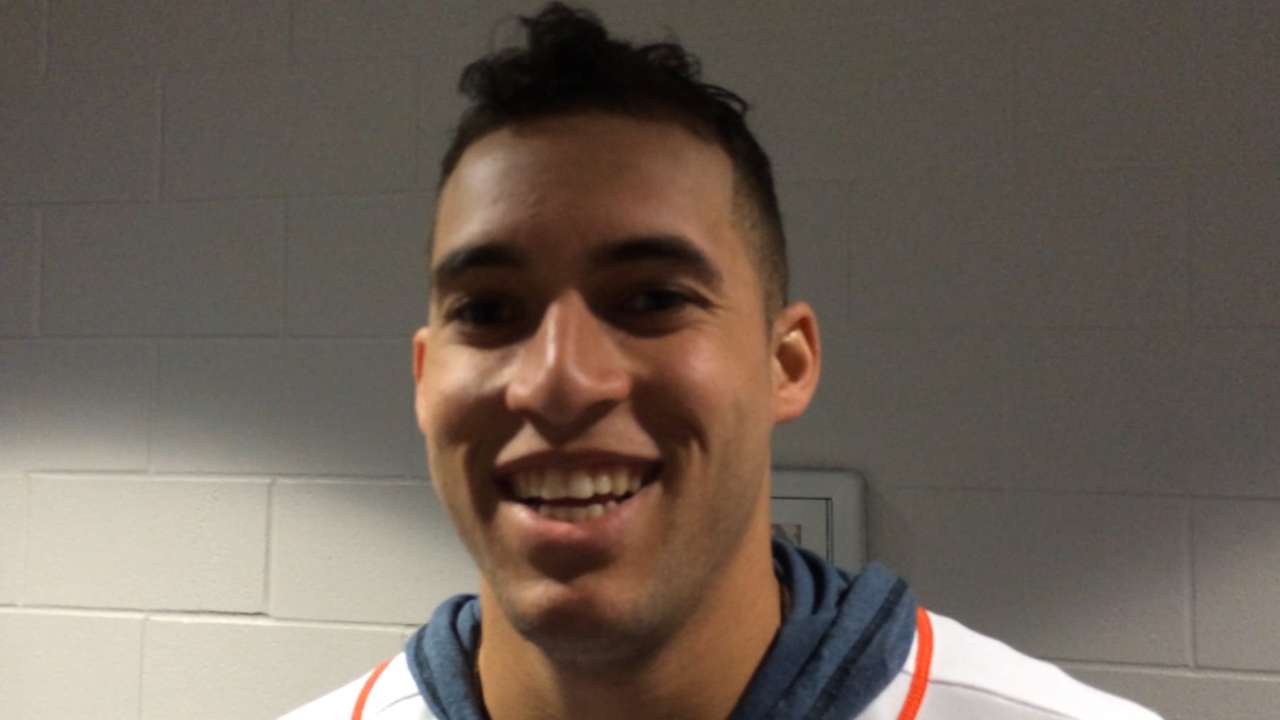 Hinch, who leaves for Kissimmee in a week, will have a completely new coaching staff with the exception of pitching coach Brent Strom and bullpen coach Craig Bjornson. What's more, 22 of the 58 players who will be in Major League camp weren't in camp a year ago. It's a mix of veterans acquired in the offseason and prospects who have been given invites.
Bench coach Trey Hillman will be in charge of the day-to-day camp operations.
"I think there's a team culture, a team camaraderie that you've got to build in the clubhouse," Hinch said. "I'll have some fun stuff in the morning. You mix it up with players. You keep it fresh and exciting and get them wanting to come to the ballpark. I think they'll be some fun behind-the-scenes stuff you'll hear about."
Hinch said the communication will come through subtle measures and won't be forced. During camp Hinch won't be one with hard-and-fast rules. Players will be expected to be on time, do their work in a timely manner and respect the game and their teammates.
"I want them to feel comfortable in our clubhouse, comfortable in their field," Hinch said. "My rules will always be focused around competing at the highest level."
When the Astros hit the field at 9:30 a.m. ET each morning, beginning Feb. 21 when pitchers and catchers work out for the first time, Hinch said the workouts will be efficient and thorough.
"My goal is not to have them out there aimlessly just standing around," he said. "When we're out there, I want to get some work and make sure we get quality over just trying to win the war for most amount of time on the field.
"That comes with a lot of responsibilities on the players to have really strong, efficient workouts. They'll hear that message from me right away, starting from Day 1."
As promised, Hinch said the team will work out at Osceola County in the mornings prior to Grapefruit League road games in Lakeland (Tigers), Lake Buena Vista (Braves) and Viera (Nationals), which is a change from past regimes. It's done with the goal of the team spending more time together.
"One of the rough parts of Florida Spring Training is if you catch a bad stretch, there could be 48, 72 hours with you not being around your teammates [because of travel]," Hinch said. "I'm very big into building that clubhouse and that trust that goes on behind the scenes before we compete."
Brian McTaggart is a reporter for MLB.com and writes an MLBlog, Tag's Lines. Follow @brianmctaggart on Twitter. This story was not subject to the approval of Major League Baseball or its clubs.