Black: Padres' offseason roster revamp 'drastic'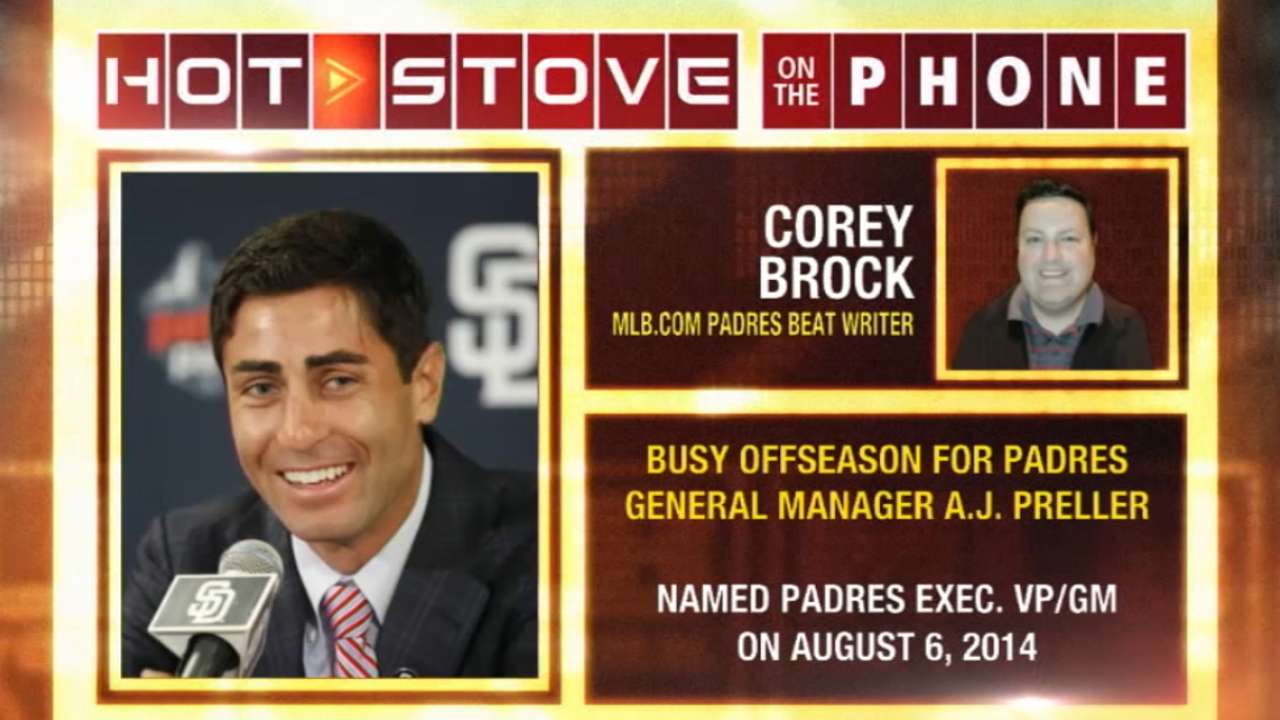 SAN DIEGO -- It was a bit cliche and he was kidding (we think), but second baseman Jedd Gyorko coined one of the best lines of the offseason when he was asked about the many changes that have essentially remade the Padres' roster.
"I think we are going to have to wear name tags during Spring Training to tell guys apart," Gyorko quipped.
To be sure, the Padres, who report to Arizona for the beginning of Spring Training later this month, will look little like the team that finished the 2014 regular season -- which was the entire purpose of general manager A.J. Preller's offseason improvement plan.
On Wednesday, the Padres are expected to officially announce their latest offseason addition, starting pitcher James Shields, which could give the team 11 new players on the 25-man roster from Opening Day a year ago.
Included in that are seven position players and four pitchers. More than that, the entire outfield figures to be new, with Matt Kemp, Wil Myers and Justin Upton, joined by two more likely new starters in catcher Derek Norris and third baseman Will Middlebrooks.
"I think what the Marlins did a couple of years ago [2011], and what the White Sox have done this year, is pretty dramatic," said Padres manager Bud Black. "With us, though, the changes we've made have been very, very drastic."
Black, about to enter his ninth season as manager, was asked if he's ever witnessed such turnover from one season to the next -- and not just turnover, but the marquee players involved, players with a history of production. He thought back to his time as pitching coach with the Angels.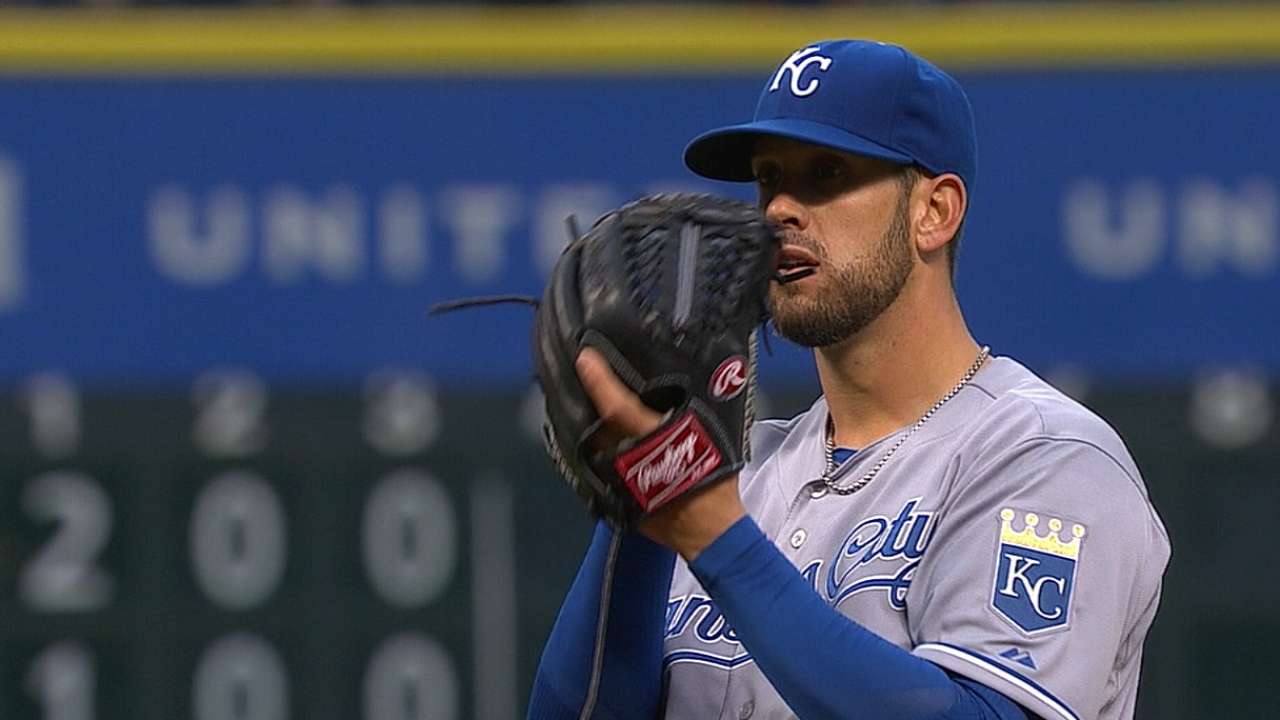 "There was some change when we signed [Vladimir] Guerrero and [Bartolo] Colon, those were a couple of big names, but the Angels had sort of always done that," Black said.
But the Padres?
Preller, who joined the club last August and who had never done this job before, wasn't handed a book of operating instructions when he was hired, and he took a while to get started with his offseason makeover of a team that hasn't advanced to the postseason since 2006.
After being rebuffed by free agent Pablo Sandoval, Preller turned to the trade market and moved some prospects for pieces that could help the Padres now -- and in the future. First he acquired Kemp in a deal with the Dodgers. When the Dodgers frontloaded a lot of Kemp's 2015 salary, Preller went after another big bat, adding Upton from the Braves.
Along the way, Preller added outfielder Myers from the Rays. The Padres might have already had a crowded outfield entering the offseason, but Preller was interested in adding value and production and worrying about how all of the pieces sorted themselves out later.
Norris and Middlebrooks also were added, all of the aforementioned players coming in a dizzying three-day stretch. Veteran Clint Barmes, if he starts at shortstop on Opening Day against the Dodgers and left-hander Clayton Kershaw, could actually give the team six new position-player starters.
Adding reliever Brandon Maurer from the Mariners gives the team some upside, and Shields, of course, rates as a value signing -- especially given the lateness of the move and the deal (four years, $75 million) the Padres got him for based on his history of durability.
One common thread in nearly all of Preller's acquisitions is that he mostly acquired club-controlled players beyond the 2015 season, meaning that while these moves may appear to be go-for-it-now moves (and they are), they also were made to keep the Padres competitive beyond this season. Only Upton and reliever Shawn Kelley are free agents after 2015.
Black, who has seen players come and go over the years, knew there were going to be changes made this winter. He just didn't expect anything quite of this scale. No one did.
"To have this happen to the extent it did, you have to be committed to making that change," Black said. "That means the general manager, baseball ops and ownership are committed to really follow through on the things you've discussed on what needs to be done.
"That's exactly what we saw happen here."
Corey Brock is a reporter for MLB.com. Keep track of @FollowThePadres on Twitter. This story was not subject to the approval of Major League Baseball or its clubs.