Several Dodgers looking for bounceback seasons in 2015
Ellis, Ethier coming off subpar '14 campaigns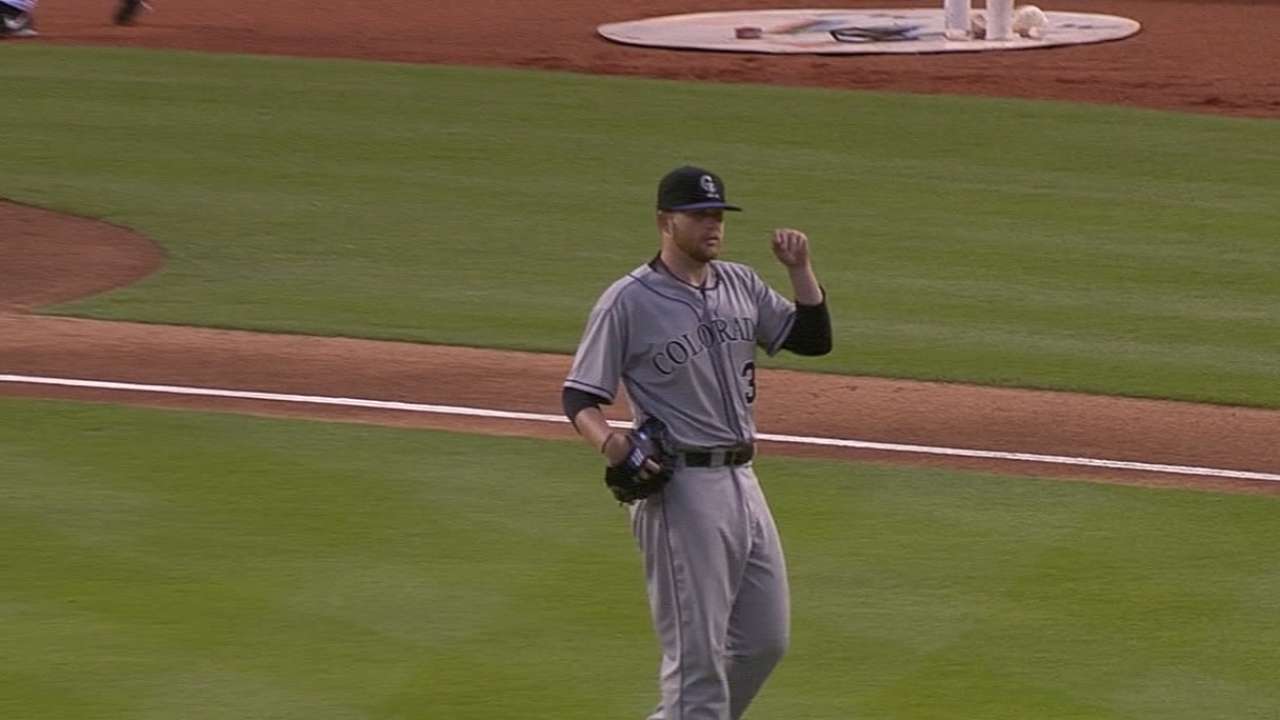 LOS ANGELES -- Dodgers pitchers and catchers report to Spring Training next week. In anticipation, dodgers.com presents a series of articles previewing preparations for the 2015 season.
Wednesday's first installment is "On the Rebound," with capsules on players coming off injuries or disappointing 2014 seasons.
LHP Brett Anderson: Last we heard, Anderson was expected to be ready for Spring Training as he rehabs from lower back disc surgery, which ended a 2014 season that had already been interrupted by a broken finger. He's barely averaged 50 innings a year over the last four years, but if the Dodgers can keep him healthy he should be a high-upside upgrade at fifth starter.
INF Darwin Barney: A Gold Glove Award winner in 2012, Barney's stock plummeted with the Cubs and he had been designated for assignment before being traded last summer to Los Angeles, where he enjoyed an under-the-radar revival. Management isn't expecting him to hit .303 again, but he has legit middle-infield tools and a spot on the roster to continue the restoration of his career.
C A.J. Ellis: First knee surgery, then a freak turned ankle. Ellis rushed back and wouldn't use the injuries as an excuse, but manager Don Mattingly did. A healthy Ellis showed a glimpse of his offensive capabilities when hitting .538 in the playoffs, but the .191 average while playing hurt during the regular season prompted the new front office to trade for Yasmani Grandal, who figures to take away significant playing time from Clayton Kershaw's favorite catcher.
OF Andre Ethier: His power and run production were already in decline when he was awarded an $85 million contract extension in 2012 and Ethier's slide has accelerated since then. Nobody expected him to still be around by now and, if Joc Pederson is the real deal in Spring Training, the unloading of Ethier becomes even more likely. New scenery might be just what he needs.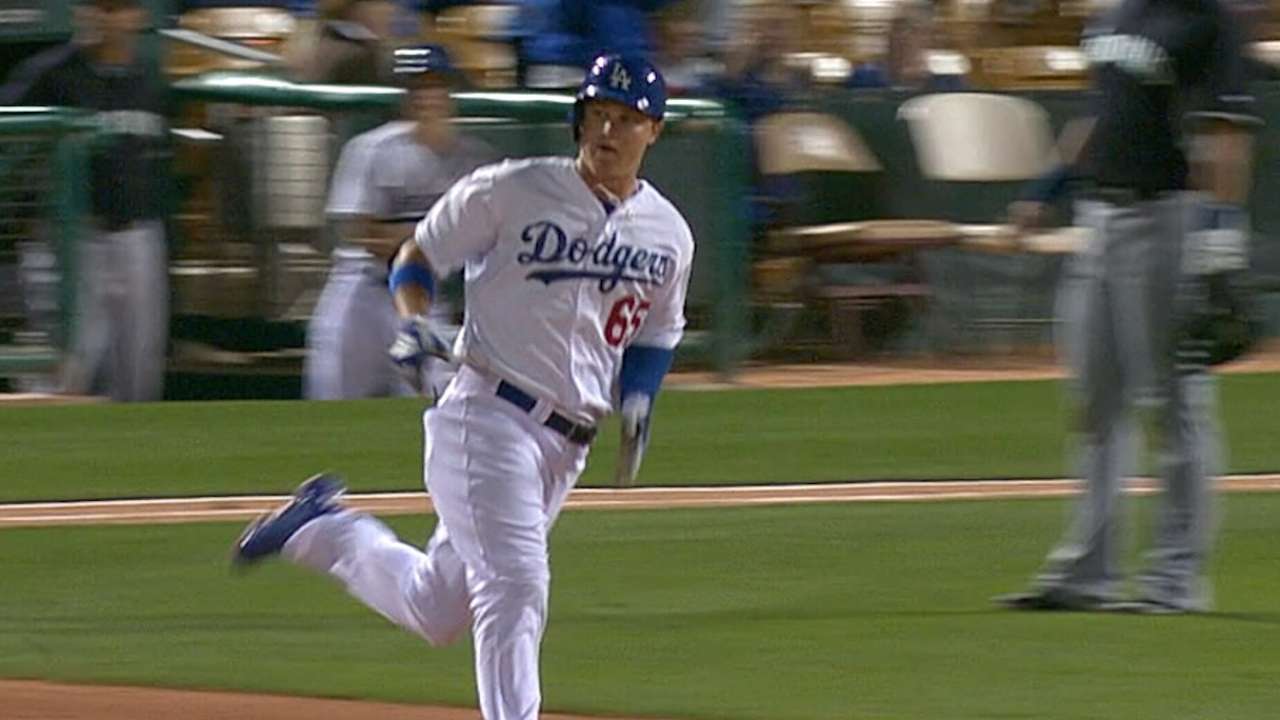 INF Alex Guerrero: His first professional season was rough after teammate Miguel Olivo bit off a chunk of his ear. Nonetheless, his $28 million signing by that time already appeared to be a mistake, as he lacks the defensive tools to start in the middle infield. That's compounded by the odd clause in his deal that prevents the club from sending him to the Minor Leagues. If he at least can hit this spring he could carve out a role as a right-handed pinch-hitter, but it's a big if.
RHP Juan Nicasio: It's easy to like his live arm, but the Rockies gave up even though Nicasio hit fewer bats after a midseason move to the bullpen. The Dodgers seem to have him slotted into the swingman role of Jamey Wright, who could pitch multiple innings and start in a pinch. Nicasio also could emerge as a set-up candidate if Joel Peralta or Chris Hatcher don't win the role.
LHP Paco Rodriguez: After a late-season fade in 2013, Rodriguez had a generally disappointing 2014. Most of it was spent at Triple-A, but he also was sidelined for six weeks with a strained side muscle and ultimately was left off the postseason roster. He'll need a solid Spring Training to show the new front office that he deserves to join J.P. Howell as one of the lefties in the bullpen.
Ken Gurnick is a reporter for MLB.com. This story was not subject to the approval of Major League Baseball or its clubs.