Red Sox feel rotation will deal winning hand
Cherington likes sum of the starting parts with staff missing bona fide No. 1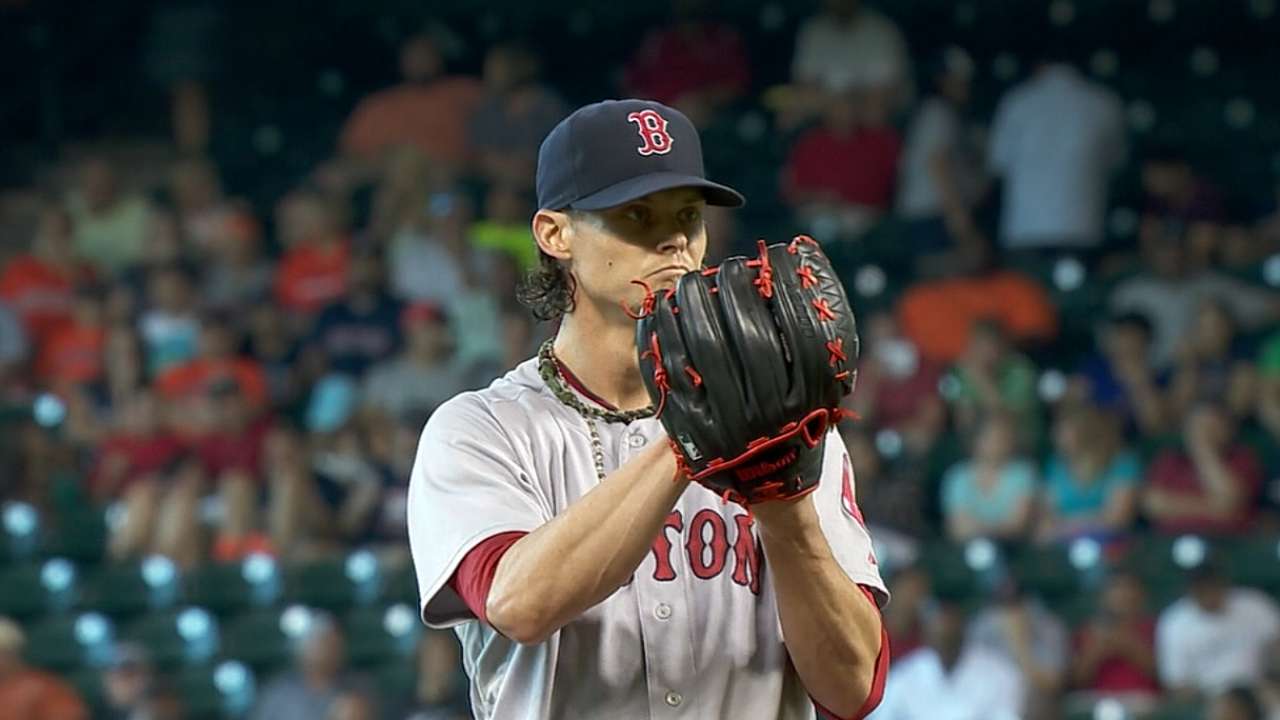 With the start of Spring Training less than two weeks away, anticipation is building for the 2015 season. MLB.com is going around the horn to break down each area of the Red Sox, continuing with the starting rotation.
BOSTON -- Perhaps you've been so busy shoveling snow that you weren't aware of the predicament that surrounds the Red Sox. They don't have an ace.
That has been the refrain from the masses for weeks now, ever since Jon Lester opted to sign with the Cubs and general manager Ben Cherington countered by adding quality depth (Rick Porcello, Wade Miley and Justin Masterson) rather than star power.
"We like the group we have," Cherington said. "We always have to keep an open mind at opportunities, but we like the group we have. Like we said, I think we feel like there's some upside, some untapped potential with the group we have. We believe we have a [good] collection of pitchers, and it goes beyond the starters, and it goes beyond 12 guys -- it's 20, 25 guys. We think we have enough pitching talent to put together a good pitching staff, one that can help us contend for the division."
The Red Sox will save the fretting for everyone else. Ace or not, they feel confident about a rotation that has three newcomers, plus the tantalizing Clay Buchholz and the possibly underrated Joe Kelly.
The "no ace" label could be a driving force for the staff.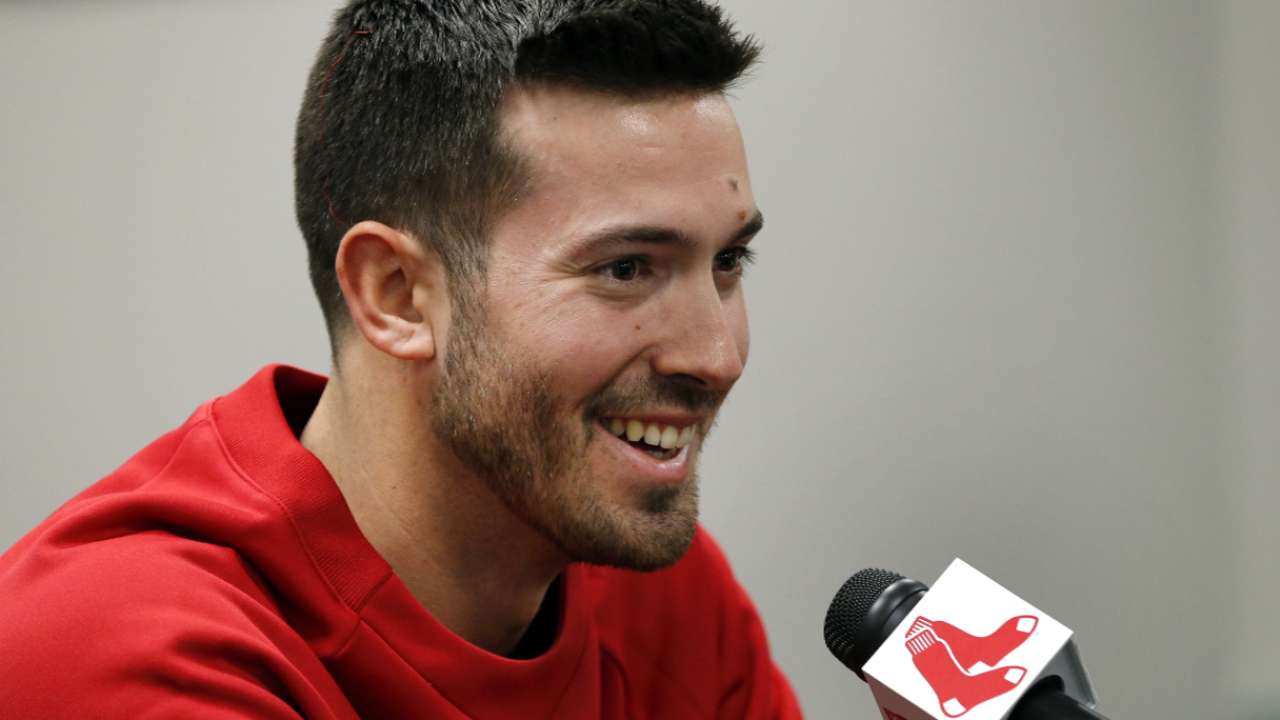 "It's exciting," Porcello said. "I think when you look at the opportunity we're all being given, I'm not looking for just one of us to step up. We all have the potential to step up and do something special. I'm thrilled. It's a challenge that I think we should all take head on. I'm just looking forward to it. You can't ask for better opportunities than this. This is what you work hard for. I'm thrilled."
For the rotation to be what Cherington and manager John Farrell are projecting, certain things have to happen.
One, quite clearly, is that Buchholz has to be a lot closer to what he was through the first three months of 2013 than what he has been in the ensuing months. A healthy and effective Buchholz can be one of the best pitchers in the American League.
After a productive offseason than didn't include any injury rehab, there is legitimate hope that Buchholz can have a bounce-back season. The key will be for him to stay healthy over the course of six months, a challenge that has dogged him throughout his career.
Another element that can allow the Red Sox to maximize what they have on the mound will be the continued improvement of Porcello. The righty made his debut in 2009 at the age of 20. As he enters his prime, Porcello has a wealth of experience to draw in for someone his age.
"I really had no idea what I was doing," Porcello said of his early years. "The things that you learn through experience in the big leagues, that's everything that's made me what I am today. Moving forward, I'll be able to continue to get better and make necessary adjustments."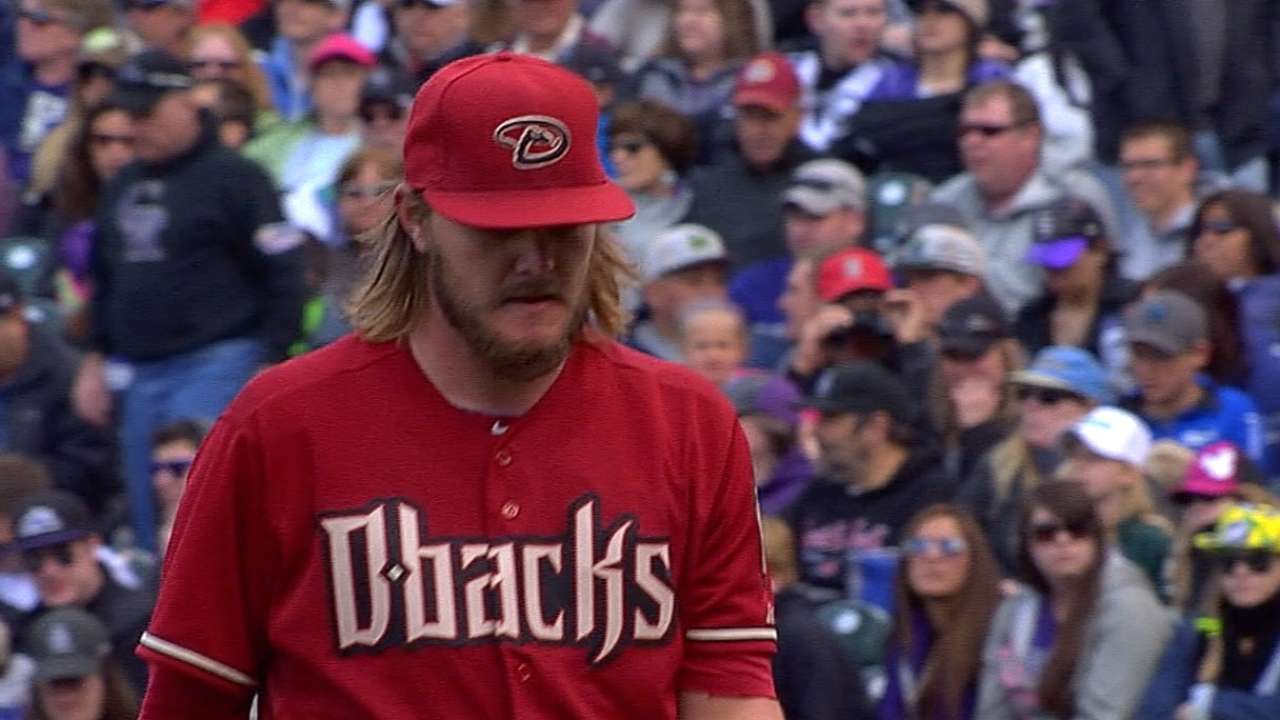 Miley doesn't claim to be Jon Lester, but he does provide the club with a lefty presence -- and a durable one at that.
'The best predictor of future durability and performance is past durability and performance," Cherington said. "He's taken the ball consistently. He's been a guy that was relied upon by Arizona."
Kelly had a two-month introduction to the Red Sox after being acquired in a trade that sent John Lackey to the Cardinals on July 31, but he is looking forward now to fully immersing himself with his new teammates. What Boston fans will come to love about Kelly is his competitiveness.
"I'm angry when it comes to my start day," Kelly said. "I'm trying to beat the crap out of everybody I see. I want to dominate every player, even if it's my best friend. On those other four days, I want to be a good teammate, I want to be in the dugout, I want to be loud, I want to be cheering, I want to be on the other team. It's just my personality -- that's the way I grew up."
Then there is Masterson, who grew up with the Red Sox, only to be traded for Victor Martinez in 2009. Now he is back on a one-year deal, trying to prove that he is over the injuries that deeply affected his performance last season.
"I don't really know if it's pressure," Masterson said. "For me, you can put any fan pressure or whatever you want on it, but my expectations are going to be higher than what anybody can put on me. When you stink, it's not fun. You have to go out and do your thing, and that's what I want to do."
Ian Browne is a reporter for MLB.com. Read his blog, Brownie Points, and follow him on Twitter @IanMBrowne. This story was not subject to the approval of Major League Baseball or its clubs.