Rebound season from Jackson pivotal for Mariners
Club also hopes for strong rebounds from Montero, Hultzen and Ramirez in 2015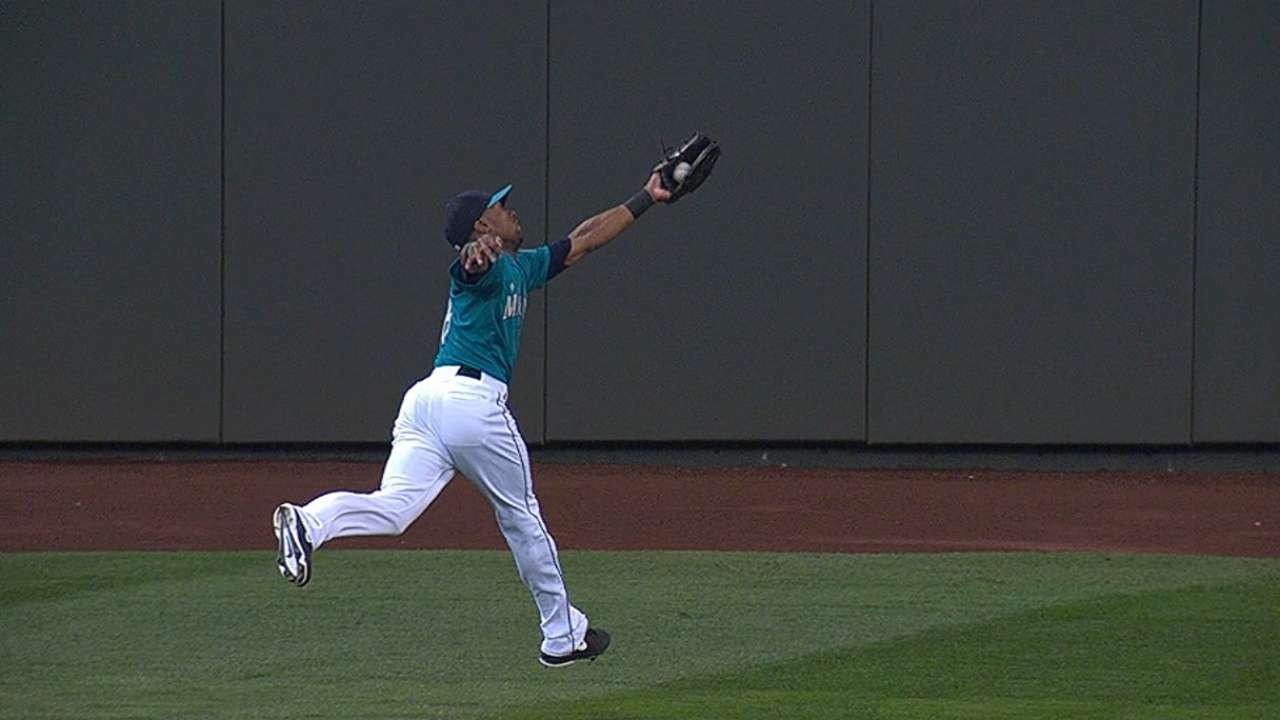 SEATTLE -- With the start of Spring Training just a week away, we're set to bring you a daily dose of Mariners news heading into manager Lloyd McClendon's second camp. We'll preview the new players, prospects to watch, key dates, a projected lineup, key questions facing the club and other aspects leading up to pitchers and catchers reporting on Feb. 20.
Kicking off the series, we take a peek at "Players on the Rebound" heading into 2015, which for the Mariners is a surprisingly small group. That speaks volumes to the successful step forward in 2014, as well as the offseason weeding process that eliminated many of last season's struggling players.
CF Austin Jackson: When the Mariners acquired the Tigers center fielder at last year's July 31 Trade Deadline, they felt they were getting a catalyst for the top of their lineup as well as a quality defender. And while the latter part proved true, Jackson struggled offensively in the final month of the season and wound up putting up just a .229/.267/.260 slash line in 54 games, a far cry from the .277/.342/.413 he'd posted in 4 1/2 seasons in Detroit. The 28-year-old did provide speed on the basepaths and strong defense, but he's expecting to produce a lot more in the leadoff role now that he's settled in and figures to be a key component in a lineup that now has Robinson Cano, Nelson Cruz and Kyle Seager hitting 3-4-5.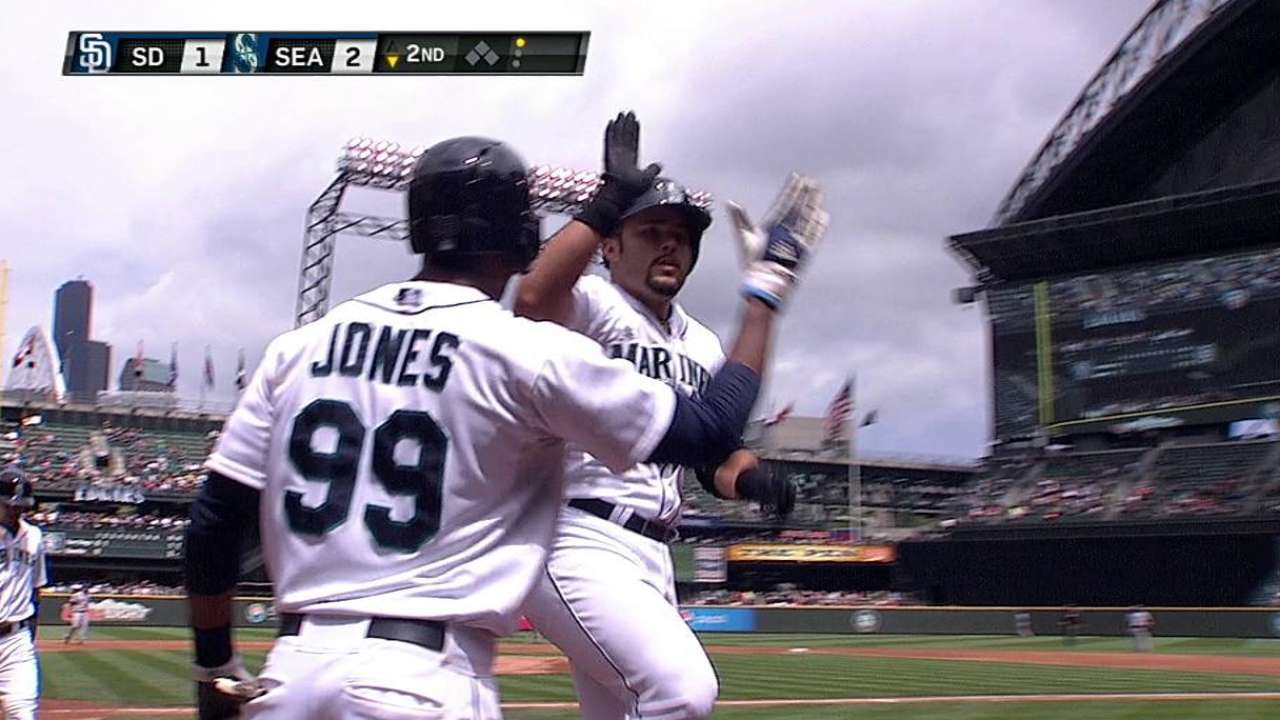 1B Jesus Montero: Once regarded as one of MLB's premier hitting prospects, Montero has fallen from grace since being acquired from the Yankees for Michael Pineda in 2012. He appeared to hit rock bottom last season, reporting to camp overweight after being suspended in the Biogenesis scandal in 2013, then getting hurt while playing Triple-A ball and being suspended again -- this time by the Mariners -- after an altercation with one of the club's scouts during a rehab stint in Class A Everett.
But the Mariners are cautiously optimistic now after seeing Montero dedicate himself to a tough offseason training regimen in Arizona, and they're waiting to see how he handles himself this spring, both on and off the field. Still just 25, Montero will get a chance to compete for a backup first-base and designated-hitter job. Remember, this is a youngster who hit .260 with 15 home runs and 62 RBIs in 135 games as a rookie in 2012. While he's running out of chances, the door hasn't slammed shut yet.
LHP Danny Hultzen: The Mariners have no expectations for Hultzen in 2015 after the former first-round Draft pick spent last year working back from major shoulder surgery. But he should be ready to roll at the start of camp and have a chance to build himself back up over the upcoming year after missing all of 2014 and pitching just seven Minor League games in 2013 (going 5-1 with a 2.02 ERA in 35 2/3 innings, with six of those outings with Triple-A Tacoma).
Whether Hultzen has any chance of finally reaching the Majors this year figures to be a long shot given his lengthy absence and difficult recovery, but it'll be interesting to watch his progress as the former Virginia star was the second player picked in the 2011 First-Year Player Draft and has been outstanding in the brief times he has been healthy enough to pitch in the ensuing years.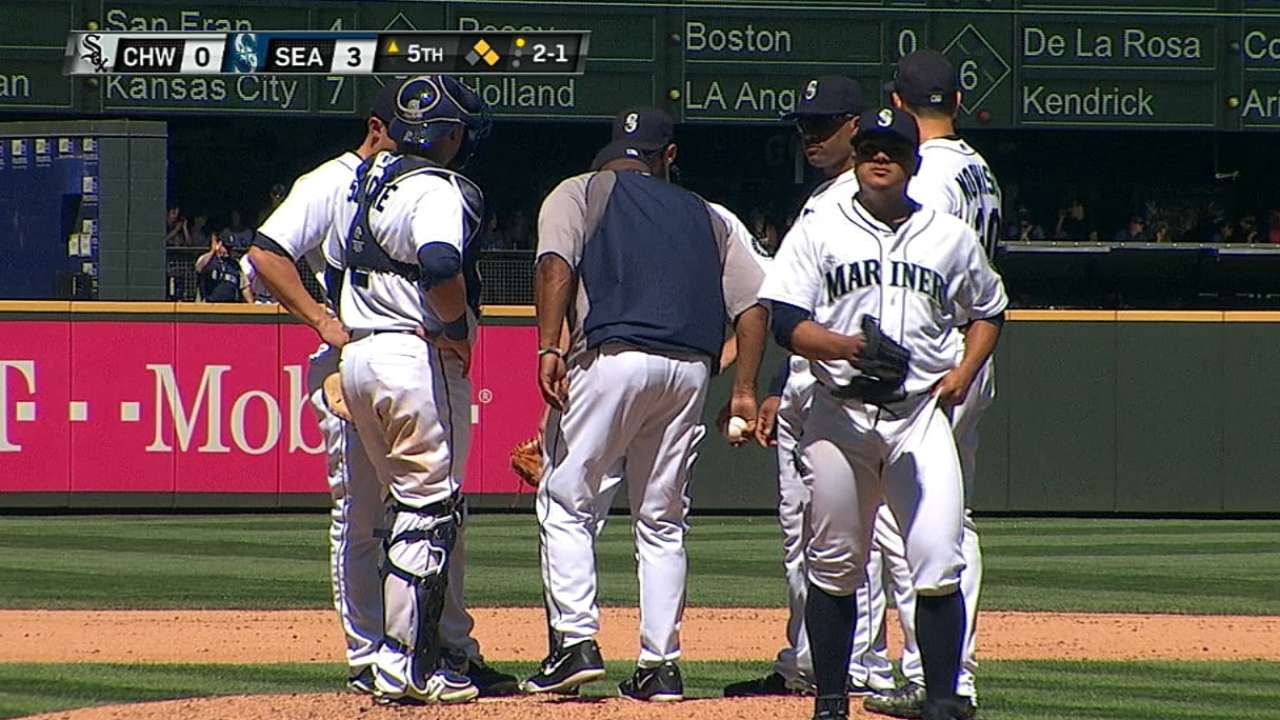 RHP Erasmo Ramirez: The 24-year-old Nicaraguan was ineffective in several stints with Seattle last year, posting a 1-6 record and 5.26 ERA in 17 games, including 14 starts. Given he's out of Minor League options and facing long odds to crack the initial rotation, Ramirez's time may have run out in Seattle. But the Mariners would be wise to take a good look at the youngster before cutting him loose as he was extremely effective as a rookie in 2012 with a 3.36 ERA and 1.00 WHIP in 59 innings and has shown signs of being a viable Major League starter when he's commanding his four-pitch arsenal.
Though that command was elusive last year with Seattle, Ramirez was a shining star in the Venezuela Winter League this offseason when he went 2-0 with a 0.30 ERA, allowing just one earned run and 15 hits with four walks and 22 strikeouts in 30 innings over five starts. If Ramirez pitches well in spring, the Mariners will face a tough decision on whether to keep him in long relief, find a spot in the rotation or deal him to a team with a roster opening.
Greg Johns is a reporter for MLB.com. Follow him on Twitter @GregJohnsMLB as well as his Mariners Musings blog. This story was not subject to the approval of Major League Baseball or its clubs.