Mauer among Twins ready to bounce back in 2015
Nolasco, Pelfrey also hoping to rebound from disappointing 2014 seasons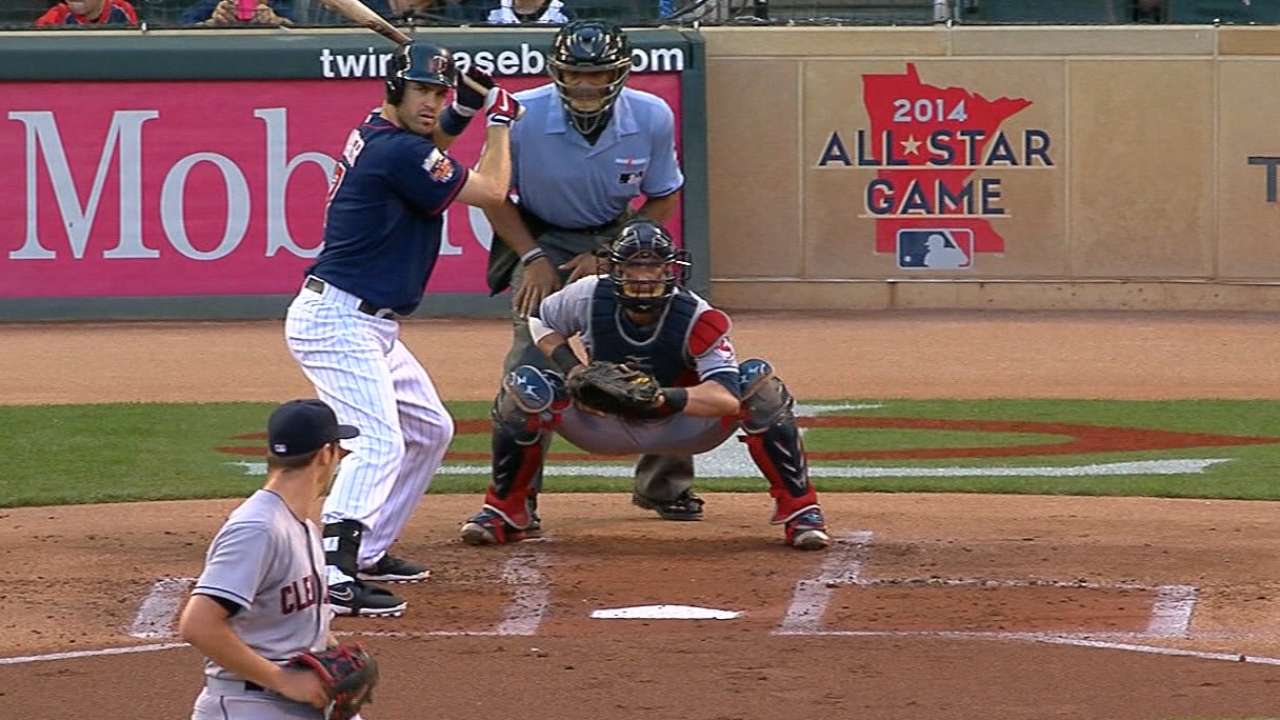 MINNEAPOLIS -- Spring Training is just a little more than a week away for the Twins, as pitchers and catchers are set to report to the club's renovated CenturyLink Sports Complex in Fort Myers, Fla., on Feb. 22.
To get Twins fans primed for the upcoming season, MLB.com will be running a six-part Spring Training preview with looks at topics such as players on the rebound, new additions, prospects to watch, projected lineups and rotations and more. Here's the first installment with a look at Twins players On the Rebound:
1B Joe Mauer: After moving from catcher to first base because of a season-ending concussion suffered in 2013, the Twins were hopeful Mauer would be able to stay healthy and perhaps even improve his offensive numbers without having to endure the rigors of catching. Instead, Mauer played in 120 games, missing more than a month with a strained oblique, and hit just four homers on the year. Mauer still got on base, as evidenced by his .277/.361/.371 slash line, but also saw his strikeout rate spike. Given his track record, the Twins believe Mauer is a prime candidate to bounce back, which will be key for an offense that still managed to finish seventh in the Majors in runs scored despite Mauer's off-year in 2014.
RHP Ricky Nolasco: Nolasco was brought in to be the leader of the pitching staff after signing a four-year deal worth $49 million before the season, but never got on track in his first season with the Twins. A year after posting a 3.70 ERA in 199 1/3 innings in the National League, Nolasco had a 5.38 ERA in 159 innings with the Twins. But Nolasco dealt with a strained elbow throughout the season, and ultimately missed more than a month with the injury starting in early July. So with Nolasco now healthy, the Twins are hopeful he'll return to his old ways and help solidify the rotation.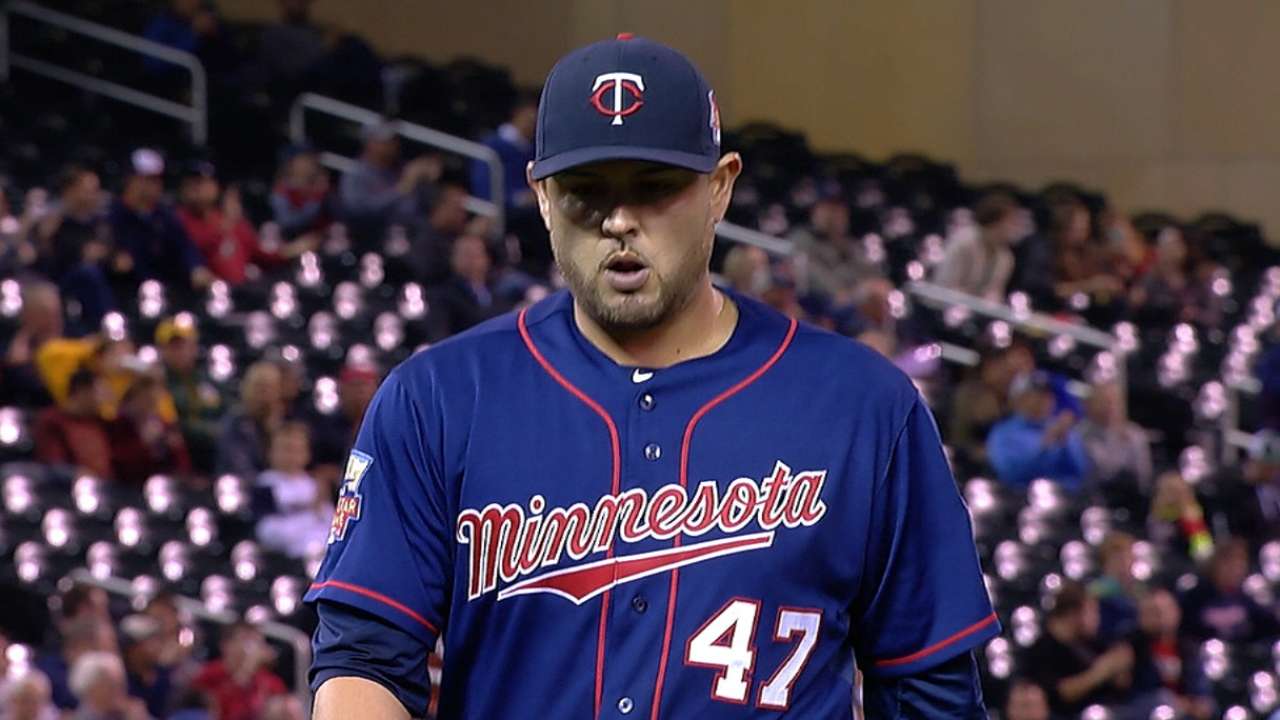 RHP Mike Pelfrey: Being another year removed from Tommy John surgery, the Twins decided to bring back Pelfrey on a two-year, $11 million deal before the 2014 season. But Pelfrey made just five starts with a 7.99 ERA before ultimately undergoing season-ending surgery to repair the ulnar nerve in his right elbow in early May. Pelfrey has recovered from the injury and heads to spring competing for the fifth spot in the rotation, but could move to the bullpen if he doesn't make the rotation.
LHP Tommy Milone: Milone fared well with the A's, but struggled with the Twins after being traded to Minnesota on July 31. Milone had a 7.06 ERA in 21 2/3 innings with the Twins, and missed time with what was described as neck stiffness. But after being checked out by a specialist in the offseason, a small benign tumor was found in his neck and was removed in December. Milone is healthy now and will compete with Pelfrey for the fifth spot in the rotation along with Alex Meyer and Trevor May.
CF Aaron Hicks: Hicks was named the club's starting center fielder to open the season for a second straight year, and again struggled offensively. Hicks hit .215/.341/.274 with one homer and eight doubles in 69 games, causing the Twins to turn to rookie Danny Santana to play out of position most of the season in center field. But Hicks, 25, was a former top prospect for a reason and the Twins are hopeful he still has time to figure it out. He'll compete with Jordan Schafer for the starting spot in center field, but MLB's No. 1 overall prospect Byron Buxton could make his debut in center field late in the season.
Rhett Bollinger is a reporter for MLB.com. Read his blog, Bollinger Beat, and follow him on Twitter @RhettBollinger. This story was not subject to the approval of Major League Baseball or its clubs.