Five Royals looking to rebound after struggling in 2014
Infante, Moustakas hoping to have strong 2015 seasons for AL champs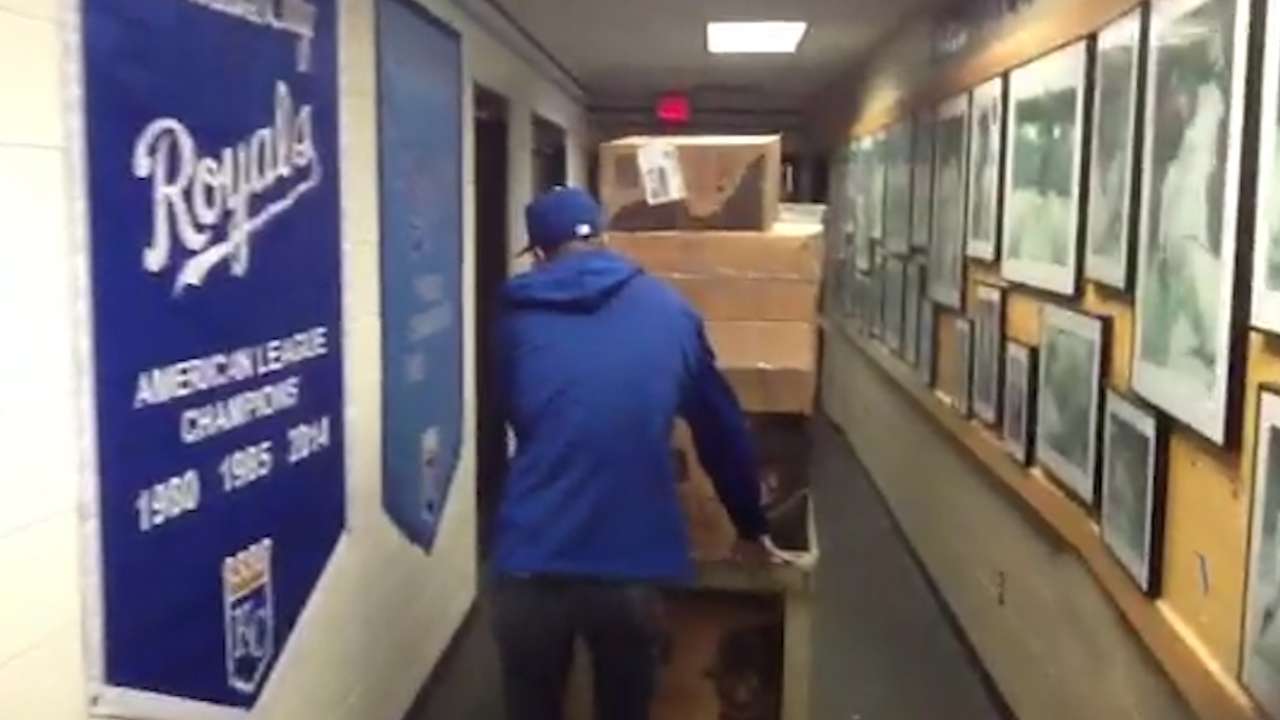 KANSAS CITY -- As Spring Training inches ever so near, it's time to zero in on many of the issues surrounding the Royals, the defending American League champions.
We'll do this in daily segments, targeting specific issues. Today's segment will focus on Royals players who will need to be "On the Rebound."
These will be players who are either coming off an injury-plagued season or just a down season in general.
Let's get started.
2B Omar Infante: In his first season with the Royals, Infante posted his lowest batting average (.252) since 2005, when he hit .222 with the Tigers. Infante was nagged by back and shoulder injuries all season, though he did gut it out and played in 135 games, many down the stretch when he was in great pain with an inflamed shoulder. Infante's numbers weren't all bad -- he knocked in a career-high 66 runs, and he was a tremendous upgrade over Chris Getz from the prevous year. But, the Royals are hoping a healthy Infante can be an even bigger offensive presence in 2015.
DH Kendrys Morales: The Royals are hoping Morales can fill in for Billy Butler, who signed with Oakland this past offseason. The Royals have always been fond of Morales and tried to acquire him in 2013. Now they are hoping he can bounce back from a miserable 2014 in which he hit just eight homers in 98 games. Morales, a late signee with the Minnesota Twins last season, missed all of Spring Training, which he says messed up his timing. The Royals need Morales to be the guy he was in 2013 (.277 with 23 homers, 80 RBIs).
3B Mike Moustakas: Royals fans all know what a brilliant October Moustakas had -- a franchise-record five postseason homers and numerous great defensive gems. But, his regular-season line of .212/.271/.361 from 2014 simply has to improve if the Royals are going to go back to the World Series. The Royals are praying that "Moose's" great postseason will be the confidence builder he needs. And, they're also praying he will learn to hit to left field so he can beat the shift that paralyzed him last season.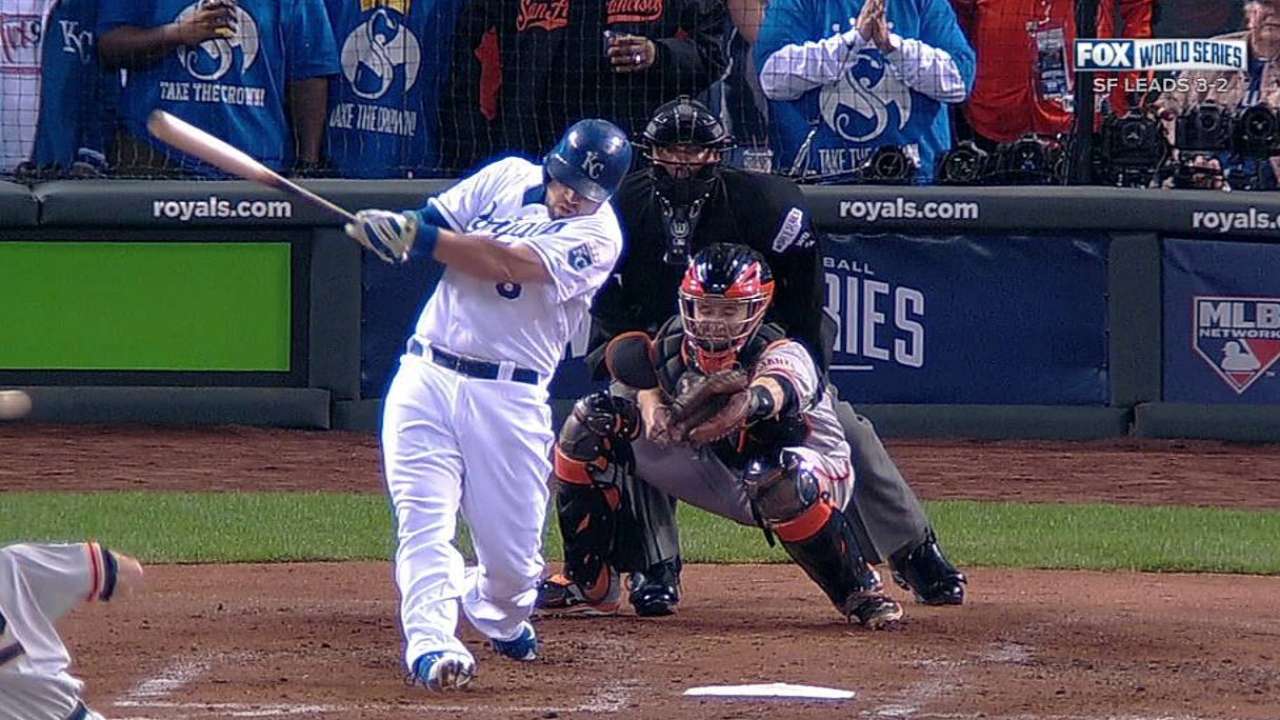 RHP Luke Hochevar: Hochevar missed all of 2014 after undergoing Tommy John surgery in March. He re-signed with the team and is anxious to prove he can be the pitcher he was in 2013 when a shift to the bullpen created a stunning season -- 5-2, 1.92 ERA. If Hochevar can return to that form, an already deep and talented Royals bullpen could become even more dominant, and that would be bad news for the rest of the American League Central.
LHP Tim Collins: The one thing missing from the Royals' shutdown bullpen has been a truly effective left-hander -- which used to be Collins, who from 2011 through 2013 had a 3.55 ERA and 205 K's in 190 innings. But, Collins simply lost the ability to throw strikes last season, walking 10 batters in his first 17 innings before finally being demoted to Triple-A Omaha in June. He returned in September and was better in a few brief appearances and the Royals hope that can be a sign that 2015 will see a big bounce-back from Collins.
Jeffrey Flanagan is a reporter for MLB.com. Follow him on Twitter at @jflanagankc. This story was not subject to the approval of Major League Baseball or its clubs.