A's looking for rebound seasons from key cogs
Return of injured stars integral to club's 2015 strategy
OAKLAND -- Each spring, a bevy of storylines unfolds in every clubhouse. There should be no shortage of them in the confines of Hohokam Park, the A's new Spring Training home.
Oakland made nine trades involving 27 players this offseason, resulting in an overhauled roster populated by new names. A handful of prospects will join them in big league camp, along with several other non-roster invitees hoping to leave an impression.
That makes for plenty of faces to watch -- among them players hoping to bounce back from injury-ridden 2014 seasons:
OF Coco Crisp: The A's sparkplug was limited in games (126) and performance last year because of a neck injury sustained on a leaping grab against the center-field wall on May 7. He hit just .243 the rest of the way, including .191 in August and .215 in September. Now healthy after giving his neck the rest it needed all season, the 35-year-old Crisp -- making $11 million this year -- will be counted on as a force at the top of the A's new-look lineup. His speed and ability to get on base, in particular, should be of great significance to a club that will have to heavily rely on such assets after trading its biggest sluggers in Josh Donaldson and Brandon Moss this offseason.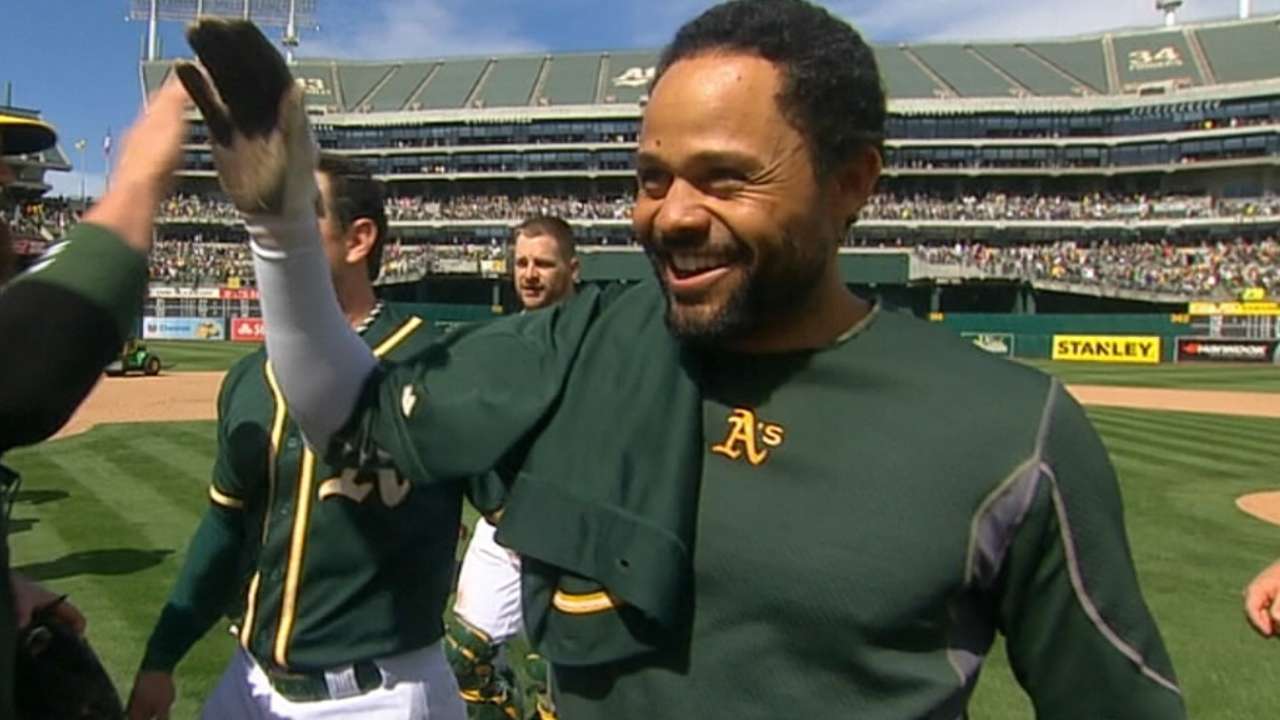 INF Brett Lawrie: Lawrie appeared in just 70 games for the Blue Jays in a 2014 season shortened by a broken finger and a strained oblique, batting .247 with 12 home runs and 38 RBIs. Dealt to Oakland with three other players in a shocking trade that sent Donaldson to Toronto, Lawrie is hoping to reverse his injury-prone ways now that he's off artificial turf. The A's see high upside in the infielder, particularly since he's still just 25, and they wouldn't be surprised if he flashes Donaldson-like defense at the hot corner.
INF Ike Davis: High expectations have followed this first baseman around since he was drafted by the Mets in the first round of the 2008 First-Year Player Draft. Davis rewarded the organization with 32 home runs and 90 RBIs in 2012 but was slowed by valley fever the next season and has since struggled to replicate those power numbers. Davis, though, still possesses rare raw ability and, even through his recent down years, has managed to elevate his on-base percentage. The A's see potential for another breakout season from Davis, who could very well be the second coming of Moss.
RHP Jarrod Parker: Parker is set to make his return to the A's rotation sometime in the first half -- June at the earliest -- after spending all of 2014 rehabbing from Tommy John surgery. It was the right-hander's second time through the procedure, meaning the A's will take extra caution with him. They remain highly optimistic he still has a long career ahead of him, in part because he's still just 26. Parker has already given the A's 25 wins spanning 62 starts since arriving in a 2011 trade from the D-backs.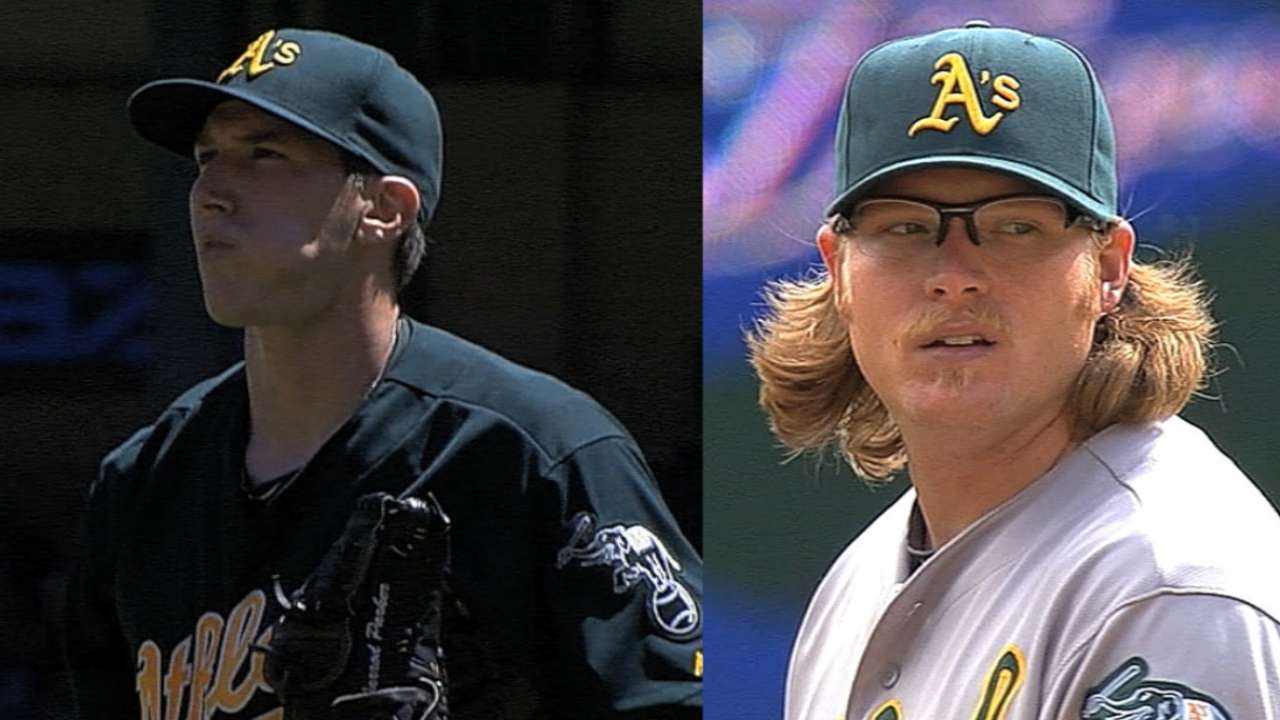 RHP A.J. Griffin: Like Parker, Griffin was also relegated to the sidelines last year after undergoing Tommy John surgery in the spring. He, too, is anticipated back in the rotation in June, barring any setbacks. The 27-year-old, who is scheduled to throw off the mound this week as he continues his rehab, went 14-10 with a 3.83 ERA in 32 starts for the A's in 2013.
Jane Lee is a reporter for MLB.com. This story was not subject to the approval of Major League Baseball or its clubs.