Fantasy relief pitchers: Chapman and Kimbrel lead way at top
Reds' and Braves' closers are two of the best choices for 2015; plenty of options later in draft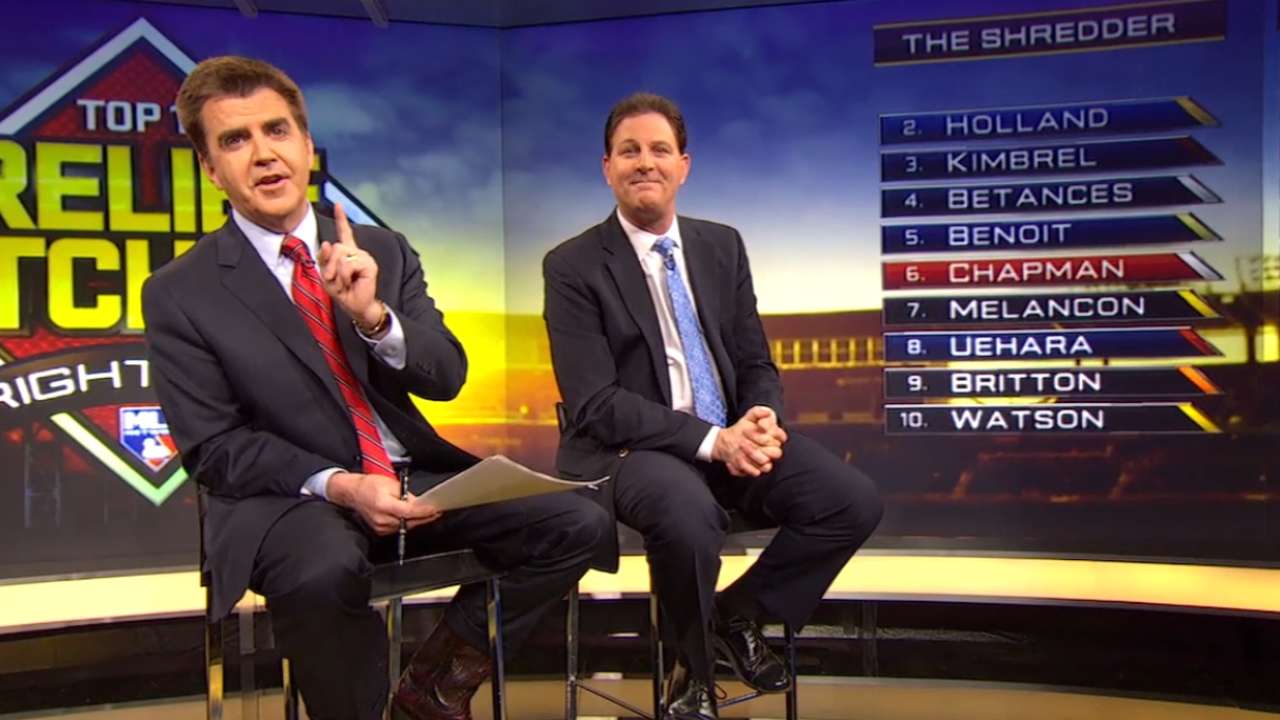 Relievers tend to drive fantasy owners crazy. Ninth-inning gigs are often tenuous and closers can go from key contributors to waiver-wire fodder after a few poor outings. But, despite their wild fluctuations in value, closers are a necessary component of a championship season. For that reason, smart owners should spend some serious time researching their options at this position.
Tier One -- Aroldis Chapman, Greg Holland, Craig Kimbrel, Kenley Jansen, David Robertson
For the past four years, Kimbrel has been the gold standard among relievers. The 26-year-old owns a 1.43 career ERA, and has averaged 46 saves over the past four seasons. At the same time, Kimbrel has seen his strikeout total dip in three straight years, which has allowed the field of top-tier stoppers to close the gap a bit. Moreover, the right-hander may have fewer save chances than usual in 2015, as the Braves rebuilt their roster this offseason with an eye on the future.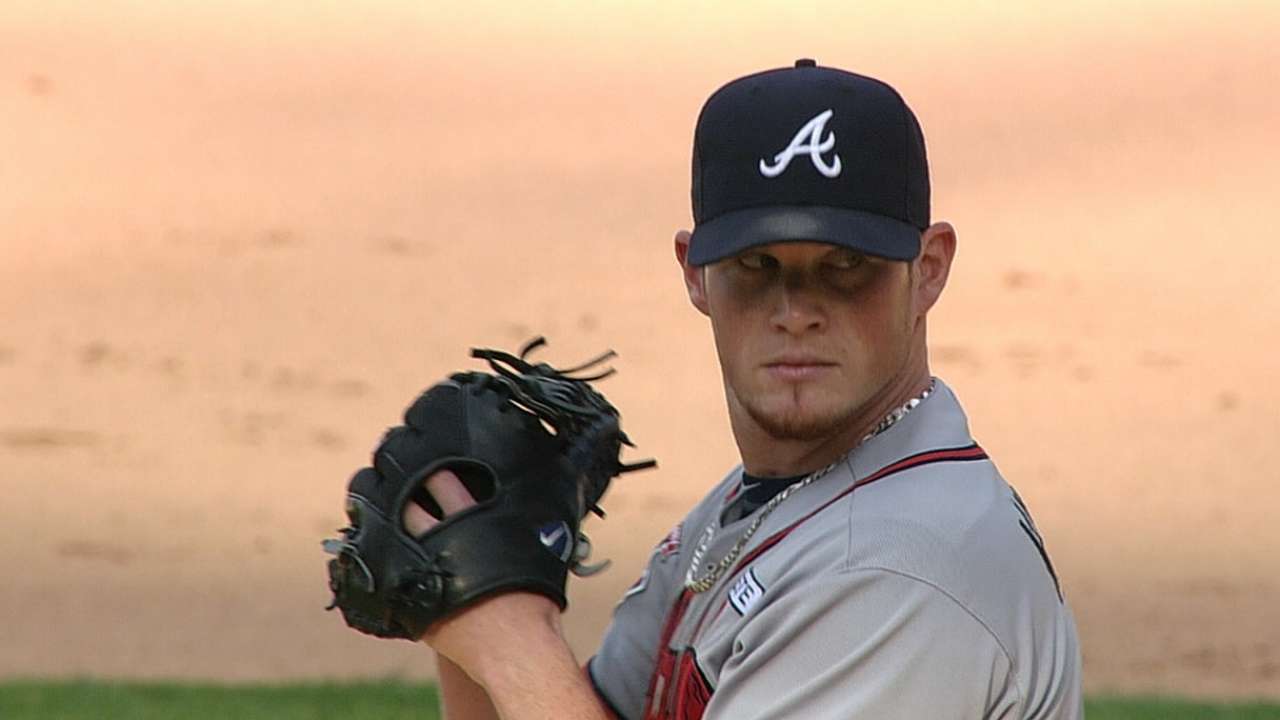 Kimbrel's slight decline has left the door open for Chapman or Holland to grab the top spot in the 2015 pecking order. Although Chapman didn't begin his 2014 season until May 11, he still notched 106 strikeouts. The fireballer could be the only stopper to exceed both the 40-save and 100-whiff marks in 2015. Meanwhile, Holland has been nearly identical to Kimbrel in terms of ratios and strikeouts in the past two seasons, and he could hold a slight advantage by being the closer for what should be a more successful club this year.
Jansen and Robertson cemented themselves as top-tier bullpen arms in 2014, and both are among the most likely relievers to post low ratios and hover around 40 saves with 90 K's.
Tier Two -- Dellin Betances, Mark Melancon, Koji Uehara, Cody Allen, Trevor Rosenthal, Steve Cishek, Zach Britton, Glen Perkins
Few fantasy owners will be able to roster one of the tier-one firemen, so it will be essential to find one or two reliable save producers from the second tier.
Uehara was a top-tier closer for the Red Sox for a year and a half before he fell on hard times during the final two months last season. The 39-year-old is one of the riskier options in this tier, but he is also the most likely tier-two closer to post elite ratios with 90 whiffs.
Melancon, Allen and Britton do not have long resumes as ninth-inning stars, but they should be fairly safe draft-day options. Allen boasts the highest strikeout rate of this trio, while Melancon is the only one with more than one 20-save season. Britton offers the lowest strikeout rate of this group, but he earned a long leash by converting 37 saves for the 2014 American League East champion Orioles.
Betances is the biggest wild card of this group. The hulking righty pitched as well as any reliever in baseball last season, when he recorded a 1.40 ERA and a 0.78 WHIP to go along with 135 K's in 90 innings. If he were to attain the Yankees' ninth-inning job, Betances would immediately join the top tier of relievers, as he could compete with Chapman and Kimbrel in every category. However, if the Yankees go with newly-signed Andrew Miller as their stopper, Betances would tumble to the fourth tier.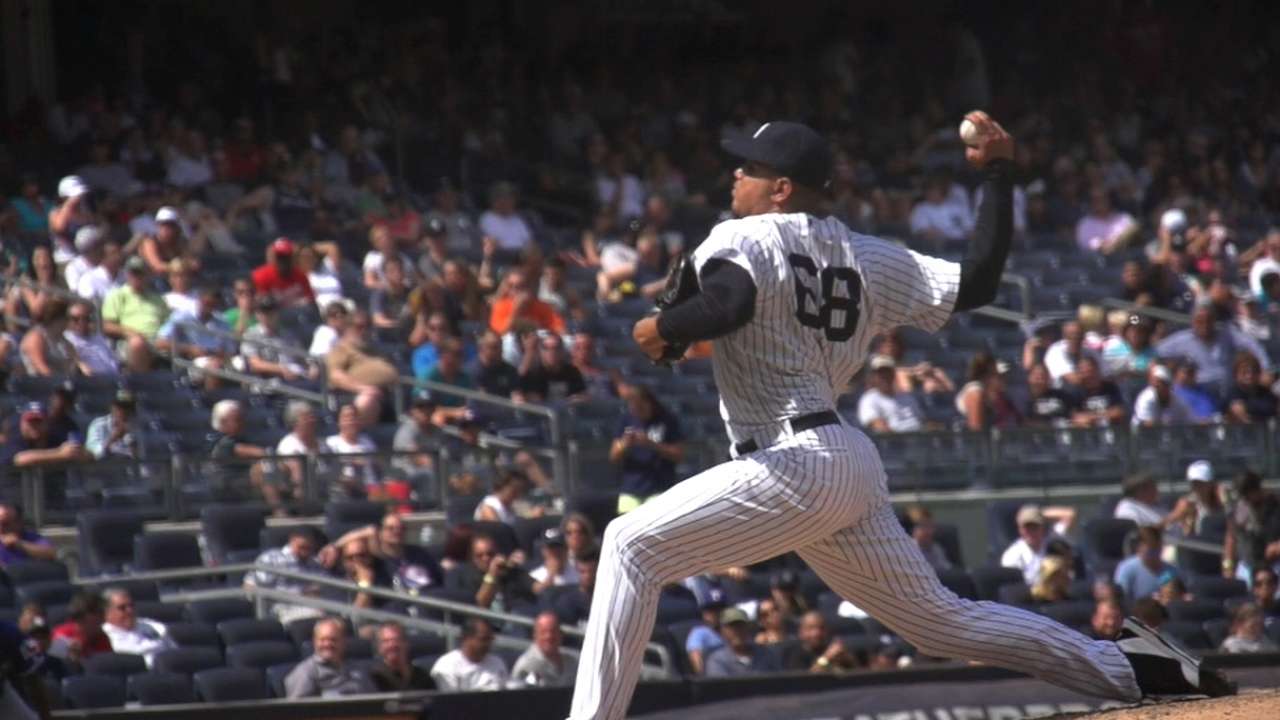 Tier Three -- Joaquin Benoit, Drew Storen, Jonathan Papelbon, Sean Doolittle, Huston Street, Fernando Rodney
Most mixed-league squads will be able to pick up at least one closer from the top two tiers, and finding a reliable saves source from tier three could be the key to being free of headaches in 2015.
Papelbon is definitely the safest option in tier three. The 34-year-old has thrown at least 58 innings in each of his nine seasons as a full-time stopper. Additionally, he has posted an ERA under 3.00 and a WHIP under 1.16 in eight of those years, which makes him a wise choice in the middle of 2015 drafts.
Doolittle is a risky proposition, as he is expected to start the season on the DL because of a shoulder injury. A healthy Doolittle is easily a tier-two closer, and he could be considered for tier one. Smart owners may want to grab the 28-year-old at a discount, and then pick Tyler Clippard later, as Clippard could save games for Oakland until Doolittle returns to action.
The rest of the tier-three pitchers have considerable upside in spite of some blemishes. Storen could exceed 40 saves for a talented Nationals club, but he saved just seven games from 2012-13 before being handed the keys to the ninth inning late last season. Benoit should be a stable stopper, but he is 37 years old and has a fairly brief resume as a closer -- as his 48 career saves can attest. Rodney has logged a pair of 48-save seasons since 2012, but he could struggle to keep his job if he posts a 1.34 WHIP for the third straight season. And though the 31-year-old Street has exceeded 15 saves in all 10 seasons of his career, he topped 35 saves just twice in the span in part because he has been a frequent visitor to the disabled list.
Tier Four -- Andrew Miller, Neftali Feliz, Jake McGee, Addison Reed, Luke Gregerson, Santiago Casilla, Hector Rondon, Francisco Rodriguez
Tier four may have a few players who prove to be draft-day steals, but this group is also full of risky stoppers, so owners may not wish to rely on more than one of these closers.
Like Betances, Miller could be a tier-one closer if the Yankees hand him the keys to the ninth inning. The lefty topped the 100-strikeout mark last season, while logging ultra-low ratios. However, Miller would offer mixed-league teams little help if he stays in a setup role. In Houston, Gregerson could also be an excellent closer if he can push past incumbent Chad Qualls for the fireman gig.
Feliz, Reed, Casilla and Rondon were all solid mixed-league closers for at least a portion of 2015, but each hurler presents a notable level of risk due to a lack of significant closer experience or an inconsistent track record.
Fred Zinkie is a fantasy baseball writer for MLB.com. This story was not subject to the approval of Major League Baseball or its clubs.