LeMahieu looking rock solid at keystone position
Colorado second baseman hopes to rebound offensively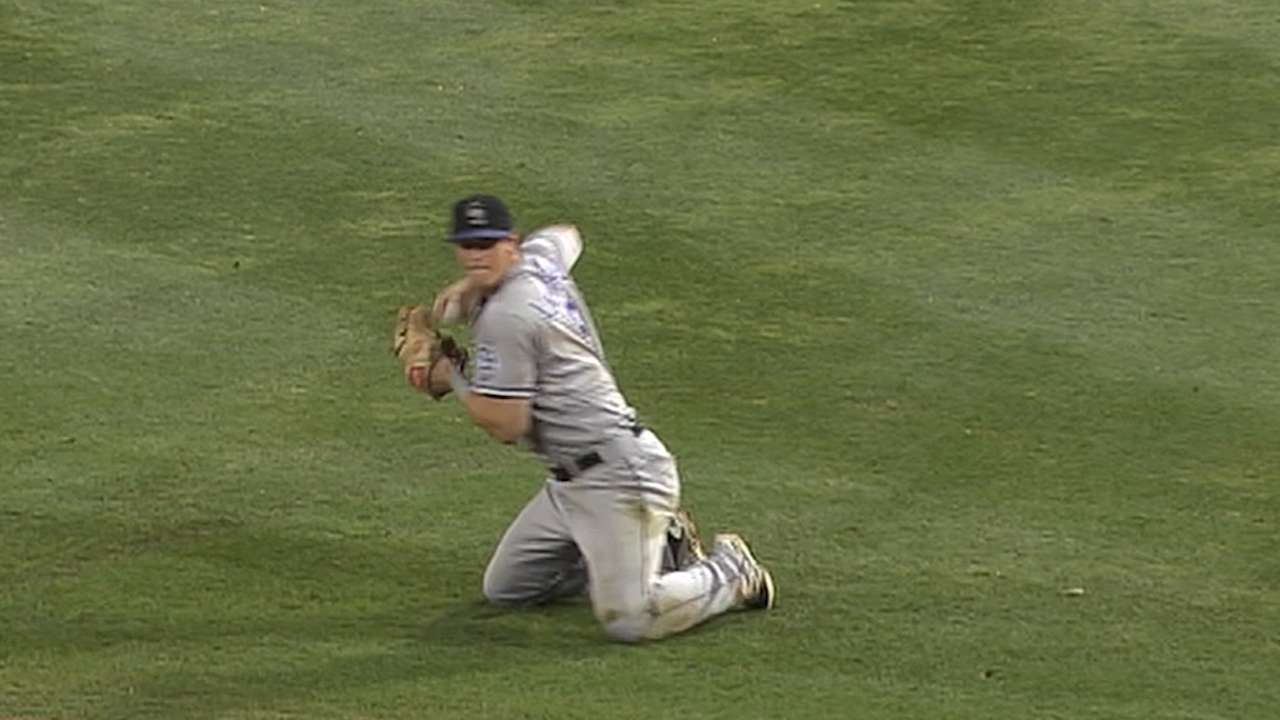 DENVER -- The Rockies entered the offseason with plenty of holes and worries, but second base was not one of them. DJ LeMahieu has put a stop to the revolving door.
LeMahieu, who earned his first Rawlings Gold Glove Award last season and was the team's Wilson Defensive Player of the Year in 2013, should be the team's primary second baseman for a third straight year. That's a rare level of stability for the position around these parts.
Barring injury or unforeseen calamity, LeMahieu, 26, would be the first Rockies player to be the main man at the position for three consecutive years since Clint Barmes (now with the Padres) from 2008-10. The only other player to accomplish that feat was current Rockies first-base coach Eric Young, who held the position in the inaugural 1993 season, split time at second and left field in 1994, then was the second baseman from 1995-97.
Since LeMahieu is not eligible for free agency until 2019, he has a chance to become the gold standard for stability at second.
"That's huge for me -- I want to be that guy, and I want to be out there every single day," LeMahieu said. "Plus our infield defense is the best in the league. It's fun to be a part of this team."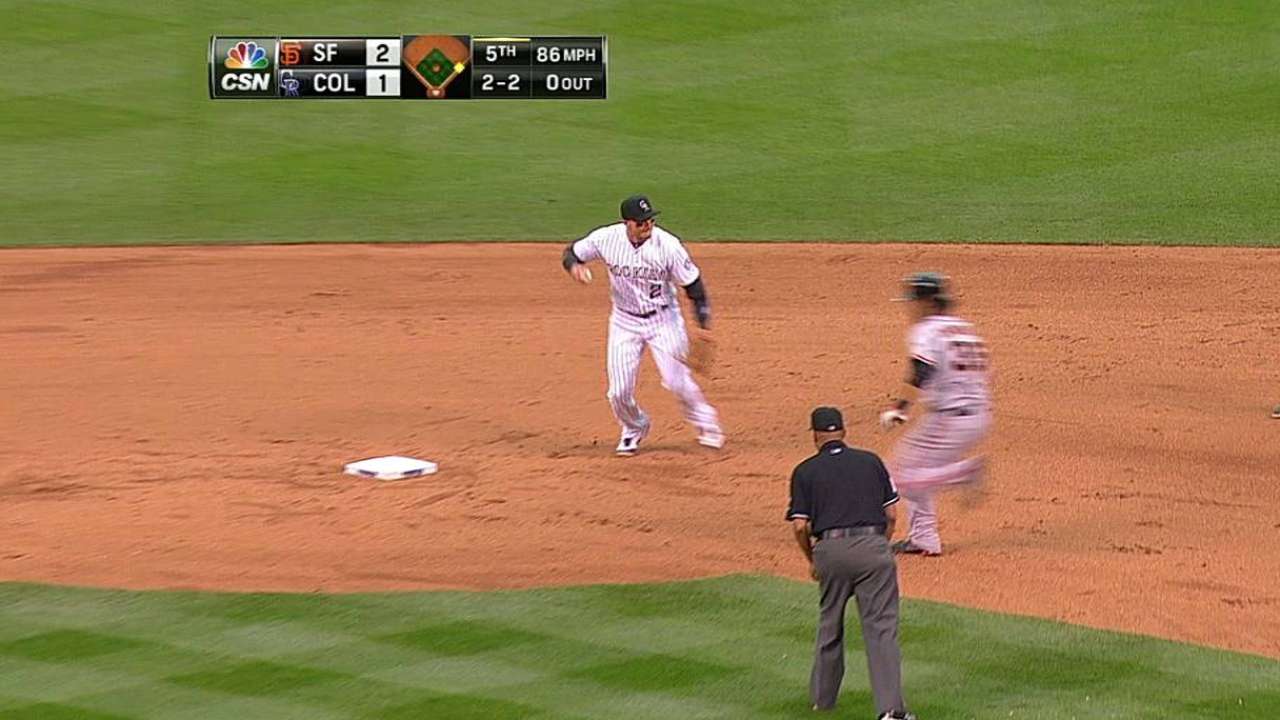 LeMahieu is joined in the infield by two-time Gold Glove winners Troy Tulowitzki at shortstop and Nolan Arenado at third base and 2014 Gold Glove finalist Justin Morneau at first base. But to further solidify his place, LeMahieu must regain his offensive production.
LeMahieu hit .297 in 81 get-acquainted games in 2012 after Marco Scutaro was traded to the Giants, and he supplanted Josh Rutledge (now with the Angels) in 2013 by hitting .280 in 109 games. Last year he dipped to .267 with a .315 on-base percentage.
For much of the year LeMahieu was dependable with runners on base, and his average was at a solid .290 through July 27. But he went 15-for-95 (.158) over his next 27 games. His average with runners in scoring position dipped from .310 in 2013 to .263.
LeMahieu said he oddly felt comfortable in the batter's box last season, but overcorrected some small flaws and lost his way. He worked on his speed, which should help him beat out infield choppers and on the bases, rather than power -- smart for a player with a .330 career average on balls put in play but just nine homers in 376 career games.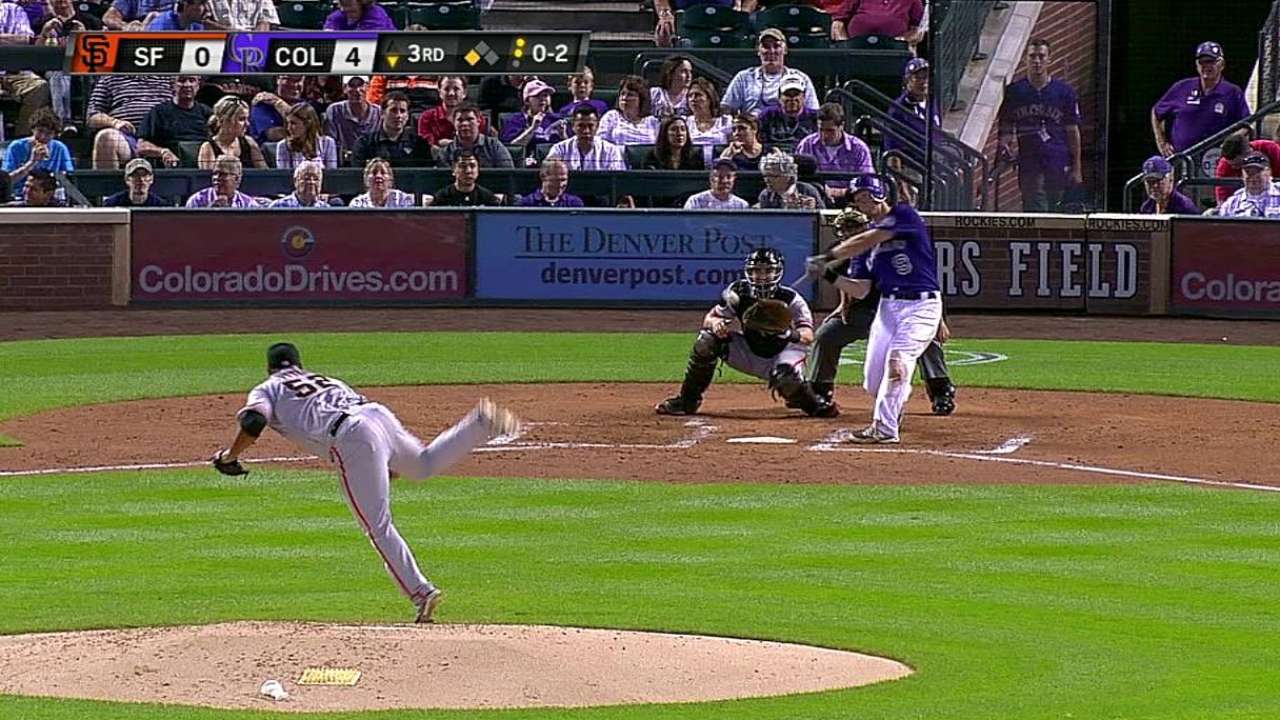 "I've spent a lot of time this offseason working on being the player that I am, getting better at that, than trying to be the player I'm not," LeMahieu said.
LeMahieu is part of what could be the core of the Rockies for several seasons. He, Arenado and center fielder Charlie Blackmon are under club control through 2018, Arenado is locked through 2019, and the Rockies hope their homegrown pitching comes along in future years. It would be easy for the Rockies, coming off four straight losing seasons, to present themselves as a rebuilding club.
But with All-Star types Tulowitzki, Morneau and outfielder Carlos Gonzalez in the lineup, and with veterans such as starters Jorge De La Rosa, Jhoulys Chacin and Kyle Kendrick in the rotation and LaTroy Hawkins in the bullpen, the Rockies aim to go from also-ran to contender this year. LeMahieu is happy the Rockies have their eye on 2015, in addition to future seasons.
"Because of the last few years, we have a lot to prove and really have nothing to lose," LeMahieu said. "All of us are out to prove people wrong."
Thomas Harding is a reporter for MLB.com. Read his blog, Hardball in the Rockies, follow him on Twitter @harding_at_mlb, and like his Facebook page, Thomas Harding and Friends at www.Rockies.com. This story was not subject to the approval of Major League Baseball or its clubs.