Fantasy starting pitchers: Kershaw in a tier of his own
Dodgers' dominant lefty worthy of first-round pick; plenty of aces available later in drafts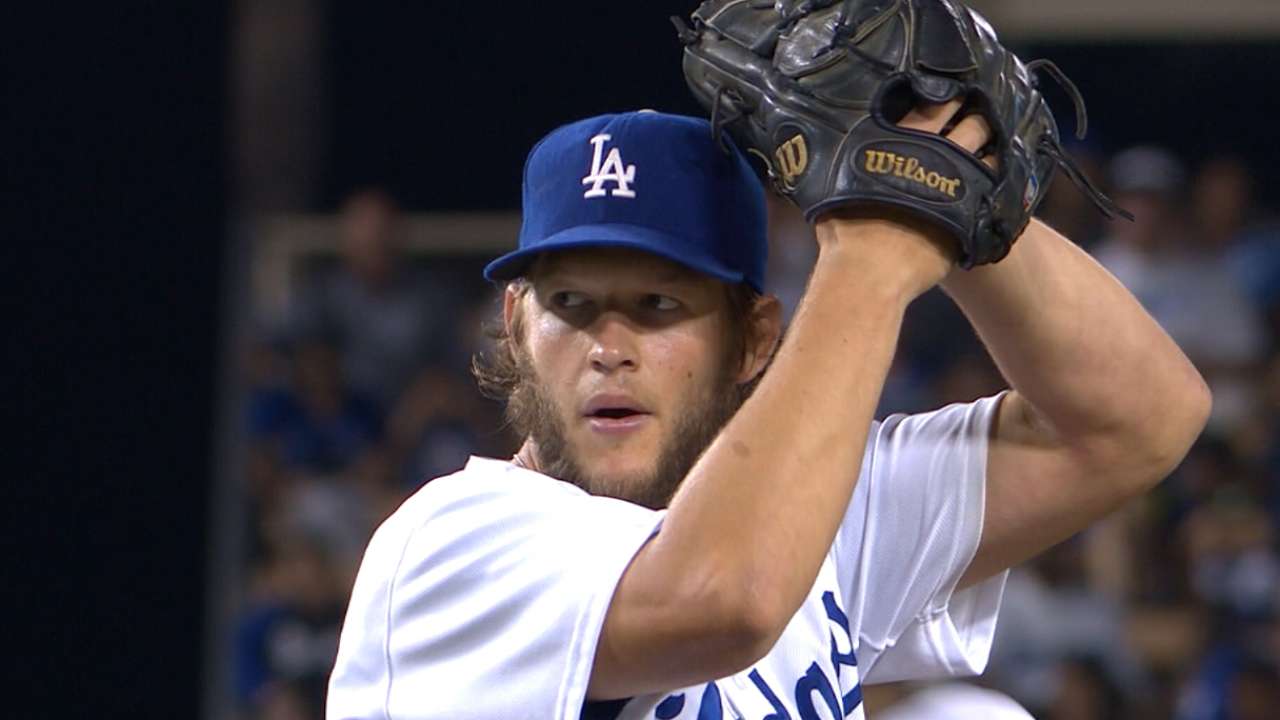 Tier One -- Clayton Kershaw
Starting pitchers are rarely drafted in the first half of Round 1, but Kershaw has dominated the competition at this position so thoroughly that he is a fine selection at any point after Mike Trout comes off the board. The Dodgers left-hander led all pitchers with 21 wins last year despite missing the entire month of April, and his 1.77 ERA paced the game by far. Fantasy owners should salivate when thinking about the numbers Kershaw could accumulate if he makes 33 starts in 2015.
Tier Two -- Felix Hernandez, Chris Sale, Max Scherzer, Corey Kluber, Stephen Strasburg, Madison Bumgarner, David Price, Yu Darvish, Johnny Cueto
Those who choose to start their draft off with a hitter or two will still find a deep group of aces waiting to lead a mixed-league staff.
Sale may be the most likely candidate to unseat Kershaw from atop the pitcher perch. The lefty posted an impressive 2.17 ERA with a 0.97 WHIP last season, and he fanned 208 batters in 174 innings. Sale could exceed 250 whiffs if he can toss 220 frames this year, when he should see more offensive support from a White Sox lineup buttressed by offseason moves.
Because this group has many talented options, fantasy owners may want to seek pitchers who have had consistent excellence rather than those who have been studs for a shorter stretch. Hernandez is the gold standard for sustained greatness at this position, and Price, Bumgarner and Scherzer have all been durable aces for multiple campaigns. Those who wish to chase upside could hope that Strasburg finally breaks through as a top-five starter or that Darvish returns to the heights of a 2013 season that included 277 strikeouts.
Tier Three -- Zack Greinke, Jon Lester, Adam Wainwright, Jordan Zimmermann, Alex Cobb, Cole Hamels, Julio Teheran, Hisashi Iwakuma, Tyson Ross, Jeff Samardzija, Jake Arrieta, Masahiro Tanaka, Matt Harvey, Gio Gonzalez
This tier provides a great group of No. 2 starters, and those owners who want to focus on offense early could take the chance of skipping the elite aces and plucking two or three hurlers from this tier.
Wainwright is a fine candidate to lead this group in production, as he won 20 games and posted a career-best 2.38 ERA last year despite dealing with elbow woes in the second half. If offseason surgery corrected the issue, the right-hander could be a high-volume ace on a contending Cardinals club. Greinke, Zimmermann and Hamels are similar to Wainwright in that they are established stars who can be locked in for fine No. 2 starter production in mixed leagues.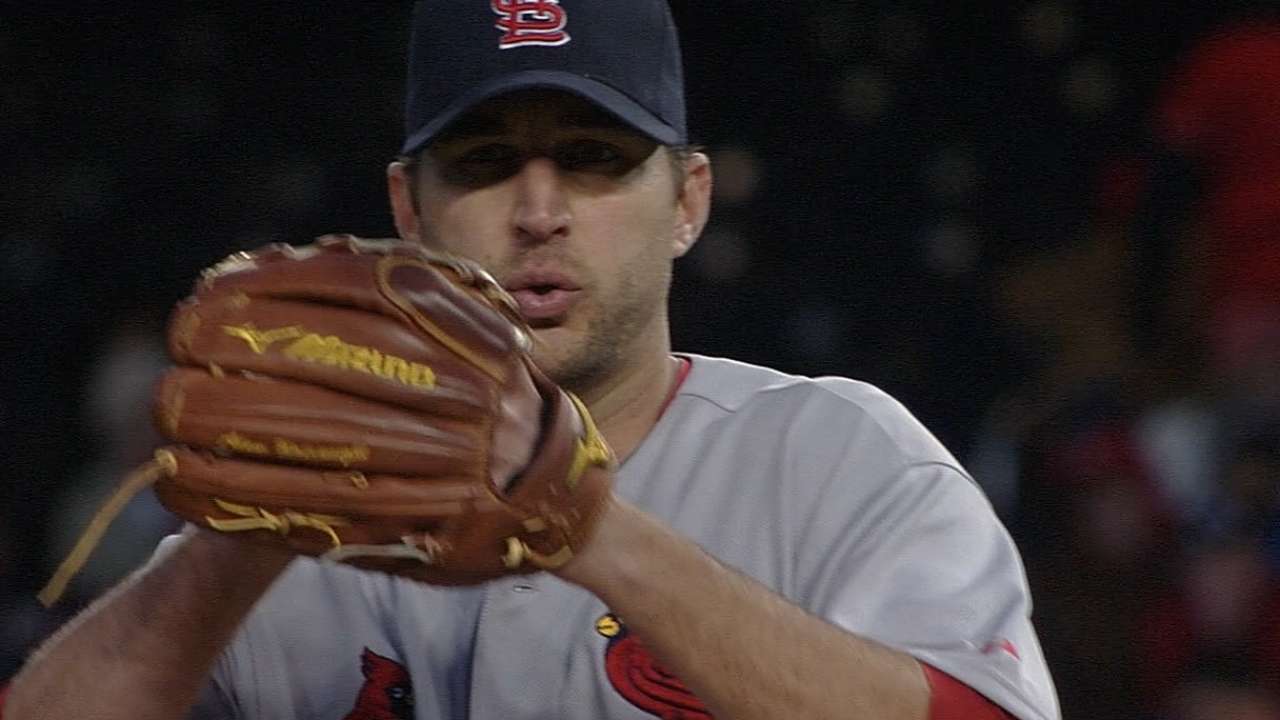 Harvey is the most intriguing asset here, as he would almost certainly be in a higher tier if he were not returning from Tommy John surgery. The right-hander posted a 2.27 ERA and a 0.93 WHIP in 2013, but he could deal with an innings limit in his first year back on the mound.
Tier Four -- Hyun-Jin Ryu, Alex Wood, Sonny Gray, James Shields, Jacob deGrom, Carlos Carrasco, Gerrit Cole, Michael Wacha, Garrett Richards, Marcus Stroman, Ian Kennedy, Anibal Sanchez
This tier contains some truly exciting arms. We likely have not seen the best from Wood, deGrom, Cole, Wacha, Gray and Stroman, even though each player was a terrific fantasy asset for at least part of the 2014 season.
The Mets' deGrom may be the most exciting starter in the group, as he posted a 2.16 ERA and held opposing hitters to a .197 batting average during the second half last season en route to securing the National League Rookie of the Year Award.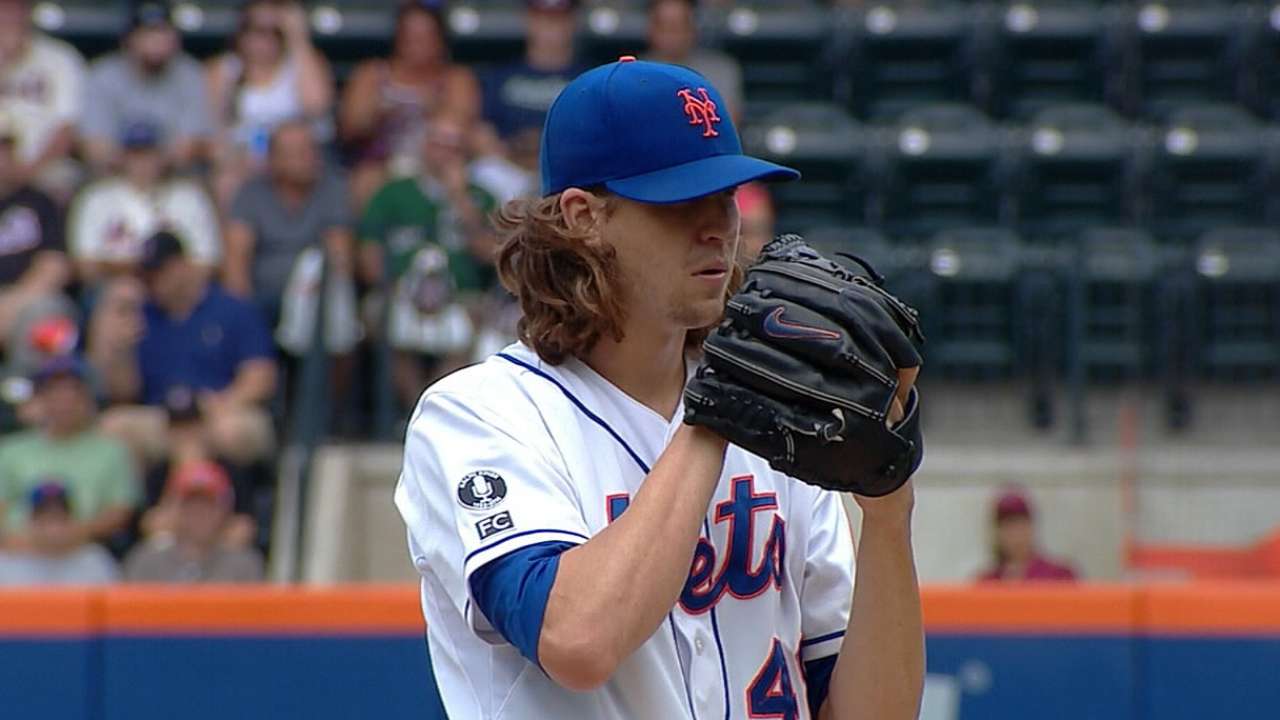 Out of all the young hurlers, Gray may have the best combination of upside and established productivity. The workhorse logged 219 innings in 2014, and he could quickly become a high-volume ace if his control improves.
Tier Five -- Phil Hughes, Jake Odorizzi, Scott Kazmir, Mat Latos, Collin McHugh, Mike Fiers, Derek Holland, Chris Archer, Doug Fister, R.A. Dickey, Homer Bailey, Zack Wheeler, Jason Hammel, Lance Lynn, Andrew Cashner, John Lackey, Jose Quintana
The fifth tier is full of stable veterans who can pave the way to fantasy glory. Although loading up on high-upside hurlers is an enticing plan, a successful fantasy staff is anchored by reliable hurlers who can toss six or seven quality innings every fifth day -- much like a dominant Major League rotation. Fister, Dickey, Lynn and Latos anchor a large group of pitchers in this tier who have been mixed-league fixtures for multiple seasons.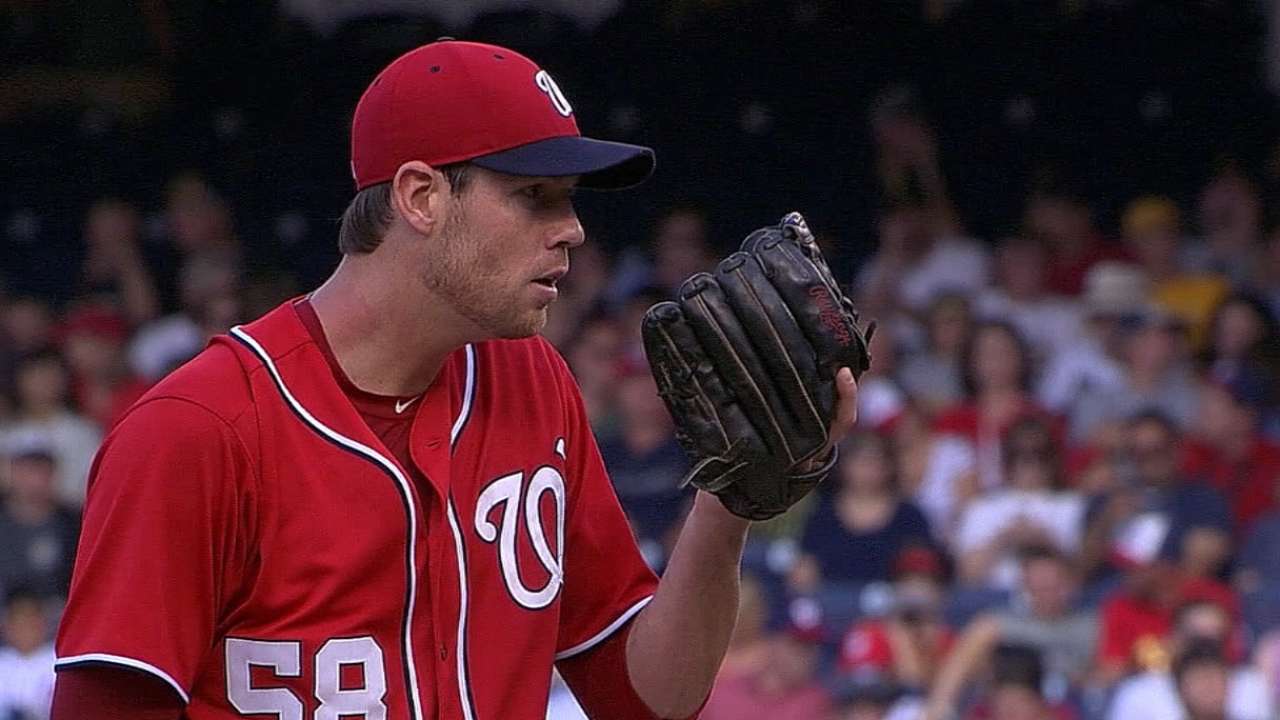 Owners who have selected stable starters in the early rounds may wish to take risks with this tier, in which case Odorizzi, Fiers and Wheeler would be attractive targets. All three pitchers are projected in the 2015 MLB.com Player Preview to average at least a strikeout per inning, which gives them tremendous upside if they can work deep into games and keep their ratios down.
Tier Six -- Danny Salazar, Drew Smyly, Drew Hutchison, Matt Shoemaker, Michael Pineda, Cliff Lee, Matt Cain, Francisco Liriano, Chris Tillman, A.J. Burnett, Dallas Keuchel, Yordano Ventura, Jake Peavy, Ervin Santana, Jered Weaver, Wade Miley, Bud Norris, Mike Leake, Brandon McCarthy, Kyle Lohse, Wei-Yin Chen, Mike Minor, Henderson Alvarez, Justin Verlander
Lee was one of the first 10 starters off the board in 2014 drafts, and he could key a 2015 championship run if he can return to his high-strikeout, low-WHIP ways after an injury-plagued '14 season. Cain, Peavy and Verlander join Lee as former fantasy stars who are looking to reclaim their past glory.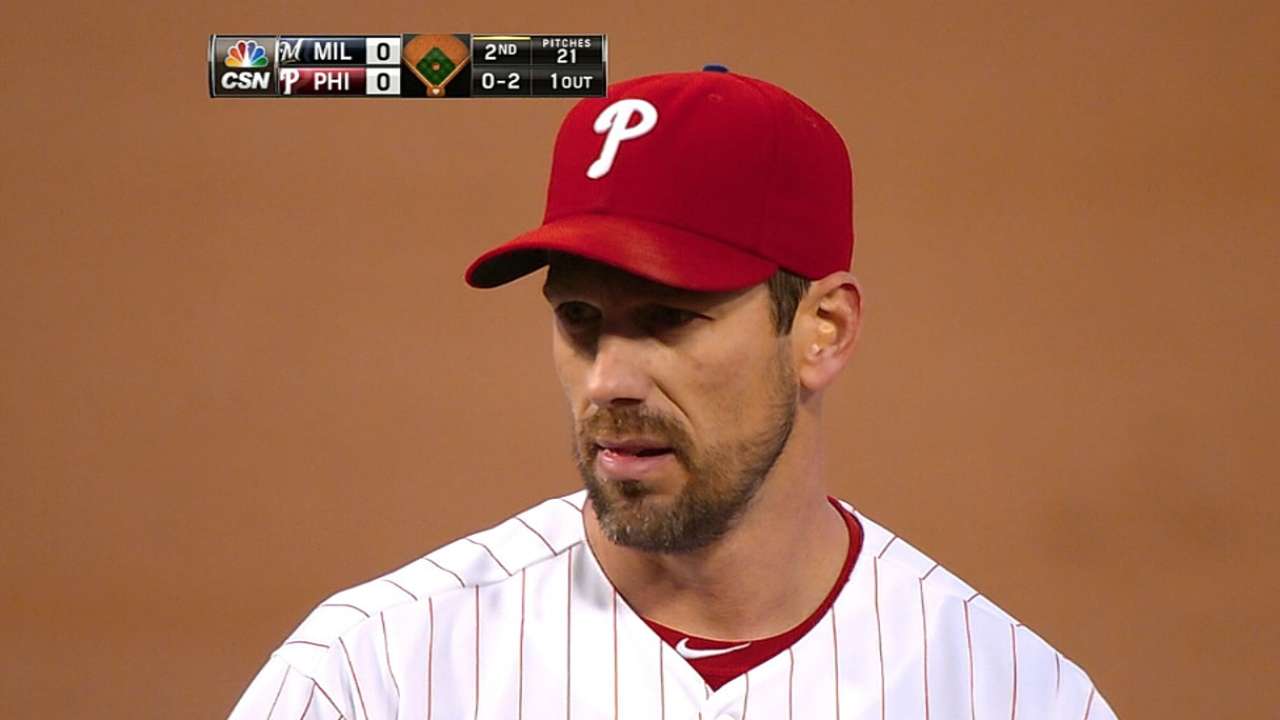 Ratios tend to fluctuate from year to year, but pitchers who can fan batters at a high rate are generally stable with that skill. For this reason, owners may want to use late-round picks on fireballers -- such as Salazar, Hutchison and Liriano -- who can be counted on to provide a good deal of strikeouts per start. Those whiffs make it easier for owners to tolerate the occasional hiccup.
Fred Zinkie is a fantasy baseball writer for MLB.com. This story was not subject to the approval of Major League Baseball or its clubs.