Inbox: What's stopping Moncada's signing?
Fans ask about Cuban phenom, center-field options, catchers and more
The Dodgers have all the money in the world. Why don't you think they will sign Yoan Moncada?
-- Steve L., Palm Beach, Fla.
They had all the money in the world last winter and didn't sign Masahiro Tanaka. They set a value on Tanaka internally that they were not willing to exceed and passed when the market took off. Similarly, they are interested in signing Moncada, but aren't prepared to outbid every team to any amount. If the Moncada market is tepid because of the 100 percent tax and two-year signing ban, he could still wind up a Dodger. But they don't seem ready to compete in a crazy bidding war for the 19-year-old. Moncada might make more sense for clubs that have already triggered the signing ban -- particularly the Yankees and Red Sox.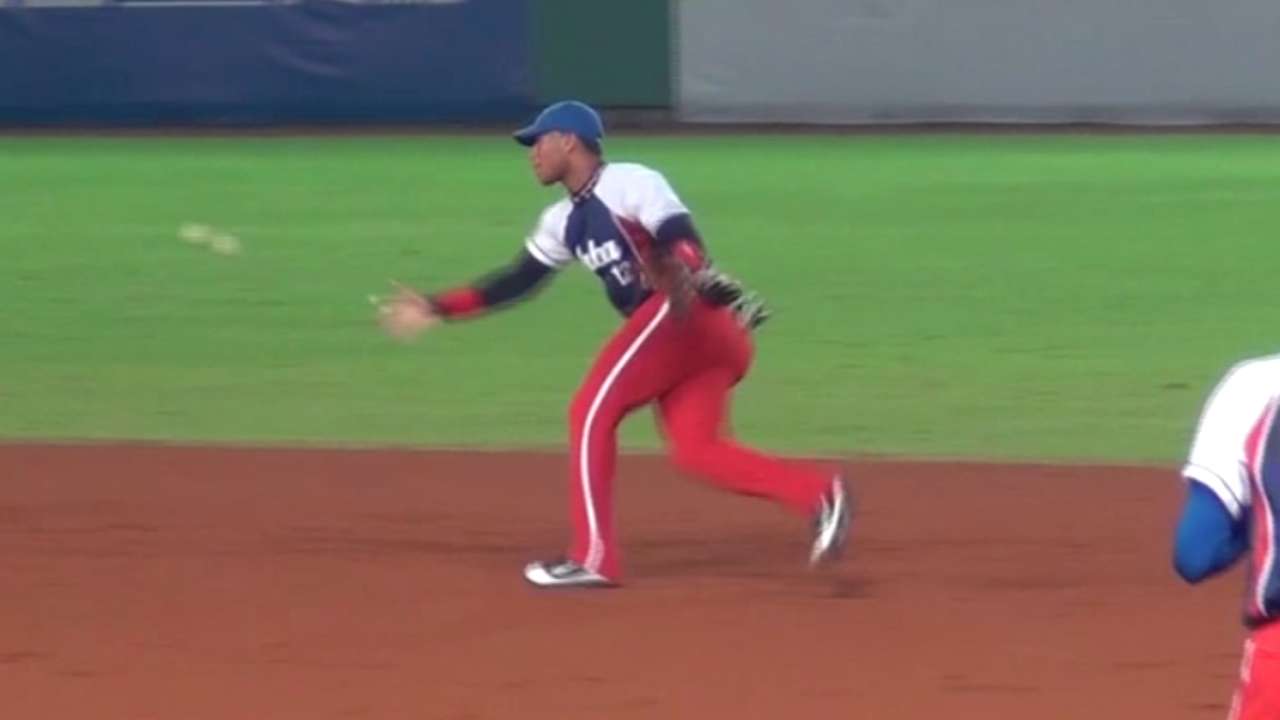 Why did the Dodgers trade for Chris Heisey when they have Joc Pederson to play center field?
-- Greg G., Chatsworth, Calif.
The jury is still out on Pederson being ready to play for a contender in April after he struggled during a September callup. And even if he makes the club out of Spring Training, new management wanted to have a right-handed-hitting outfielder with above-average center-field skills who could platoon when manager Don Mattingly didn't want Pederson to face tough left-handed pitching. When president of baseball operations Andrew Friedman said the offseason moves were designed to create a more functional roster, he's talking about acquisitions like Heisey, who also has been an effective pinch-hitter. As for Pederson, management has publicly stressed that the rookie won't be handed a job but must win it in Spring Training, offensively and defensively. If Pederson has a rough spring, Andre Ethier is still on the roster.
Isn't Yasiel Puig the team's best option in center field?
-- Mark M., Los Angeles
Not in the eyes of new management. In his recent Twitter chat with fans, general manager Farhan Zaidi reiterated that club metrics rank Puig as an above-average right fielder. Zaidi called him a potential Gold Glover at the position. If Puig had been considered a true center fielder, the Dodgers could have kept Matt Kemp for right field.
Is Yasmani Grandal a defensive upgrade from A.J. Ellis?
-- Denise K., Westwood, Calif.
The short answer seems to be no. Ellis has shown to be more efficient throwing out potential basestealers. Last year Grandal led the league in passed balls. He gets high marks for pitch framing, an age-old skill but one of the more popular newer metrics. A switch-hitter with power, Grandal was acquired mostly for added offense, having played for Dodgers exec Josh Byrnes in San Diego. But Grandal also comes in unfamiliar with the Dodgers pitching staff. The overlooked intangible of managing the pitching game from behind the plate is one of Ellis' greatest skills. And he's one of Clayton Kershaw's best friends, which isn't a bad thing for a catcher.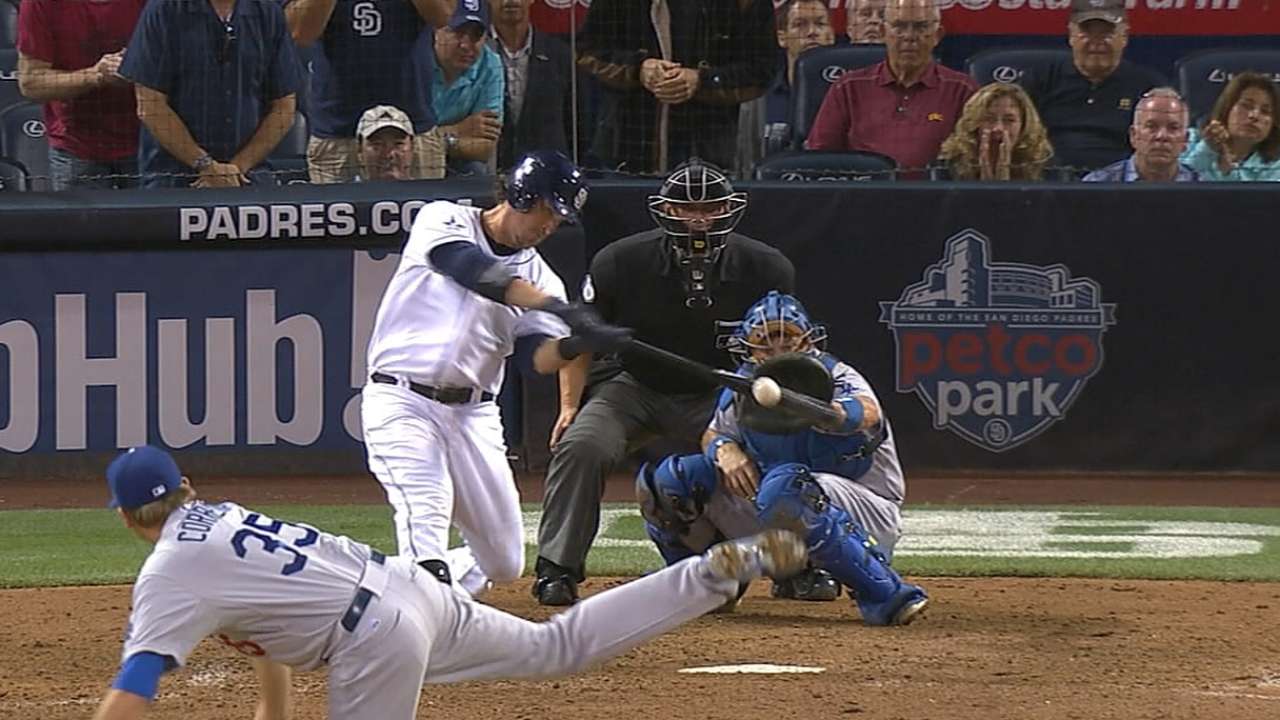 Did the Dodgers make a mistake trading Dee Gordon?
-- Will B., Covina, Calif.
Without saying so, new management obviously felt Gordon wasn't the long-term answer at second base or leadoff and figured his trade value would never be higher than coming off an All-Star season. They consider him a one-dimensional (running speed) player. That's the only explanation for dealing away a dynamic, homegrown catalyst still under contract control and replacing him with a veteran a year away from free agency (Howie Kendrick). Management is convinced the new double-play combination of Kendrick and Jimmy Rollins will help offset the loss of offense from the departures of Kemp and Hanley Ramirez.
Ken Gurnick is a reporter for MLB.com. This story was not subject to the approval of Major League Baseball or its clubs.