Inbox: Will any veterans be moved before camp starts?
Beat reporter Todd Zolecki answers Phillies fans' questions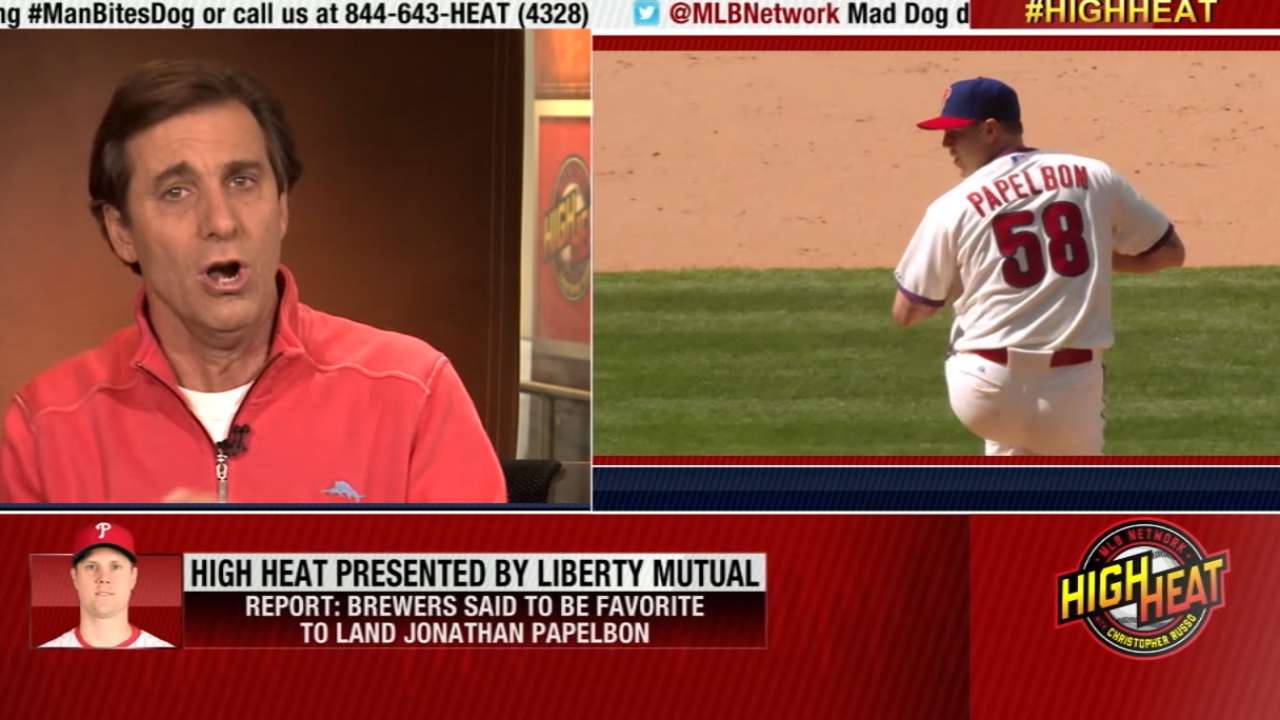 Do you think Jonathan Papelbon, Cole Hamels, Ryan Howard or any other Phillies veteran will be traded before Spring Training?
-- Patrick B., Philadelphia
General manager Ruben Amaro Jr. did not sound confident that any deals would be struck before pitchers and catchers have their first official workout Feb. 19. That means Papelbon, Hamels, Howard, Cliff Lee and Chase Utley will likely be in camp. Papelbon has expressed a desire to be traded.
There could be a few awkward moments with Howard after Amaro said on 97.5 The Fanatic this offseason that he told Howard "it would probably bode better for the organization not with him, but without him." Hamels has said he would like to play for a winner, and there is no question Lee is hoping to prove he is healthy so he can be traded before the July 31 non-waiver Trade Deadline. It should make for an interesting Spring Training, as veterans who are hoping to be traded play for a team that is trying to get younger.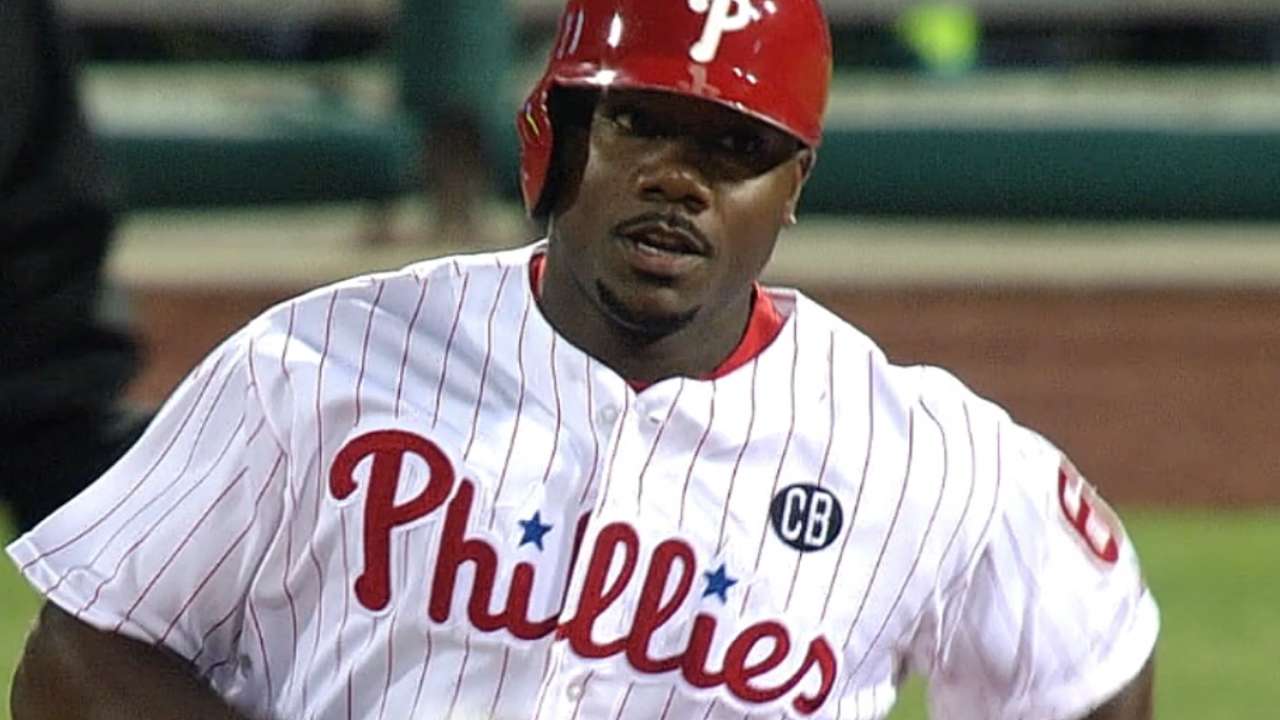 Submit a question for the Inbox.
Does Miguel Alfredo Gonzalez have a shot to win a spot in the rotation?
-- Mark B., Cherry Hill, N.J.
There is a possibility, but Gonzalez is not a favorite because of his health history. If nobody is traded and everybody is healthy entering the season, the projected Opening Day rotation includes Hamels, Lee, Aaron Harang, Jerome Williams and David Buchanan. Chad Billingsley is expected to get a shot by late April if he is healthy and throwing well. He could bump out Buchanan, who has options remaining.
The Phillies signed Gonzalez as a starter, but he has proven unable to stay healthy in that capacity, which is why they moved him to the bullpen last season. Gonzalez's situation is not unlike Chan Ho Park's in 2009. He wanted to compete for a job in the rotation, so Phildelphia let him. Park edged J.A. Happ for the job, but after struggling, he went to the bullpen and pitched effectively there.
Gonzalez's situation seems similar in the sense that the Phillies want to keep him happy and say, "Hey, you wanted a shot, and we gave you one." If he performs, great. They're finally getting their $12 million's worth. If not, they hope to have a highly paid but effective reliever.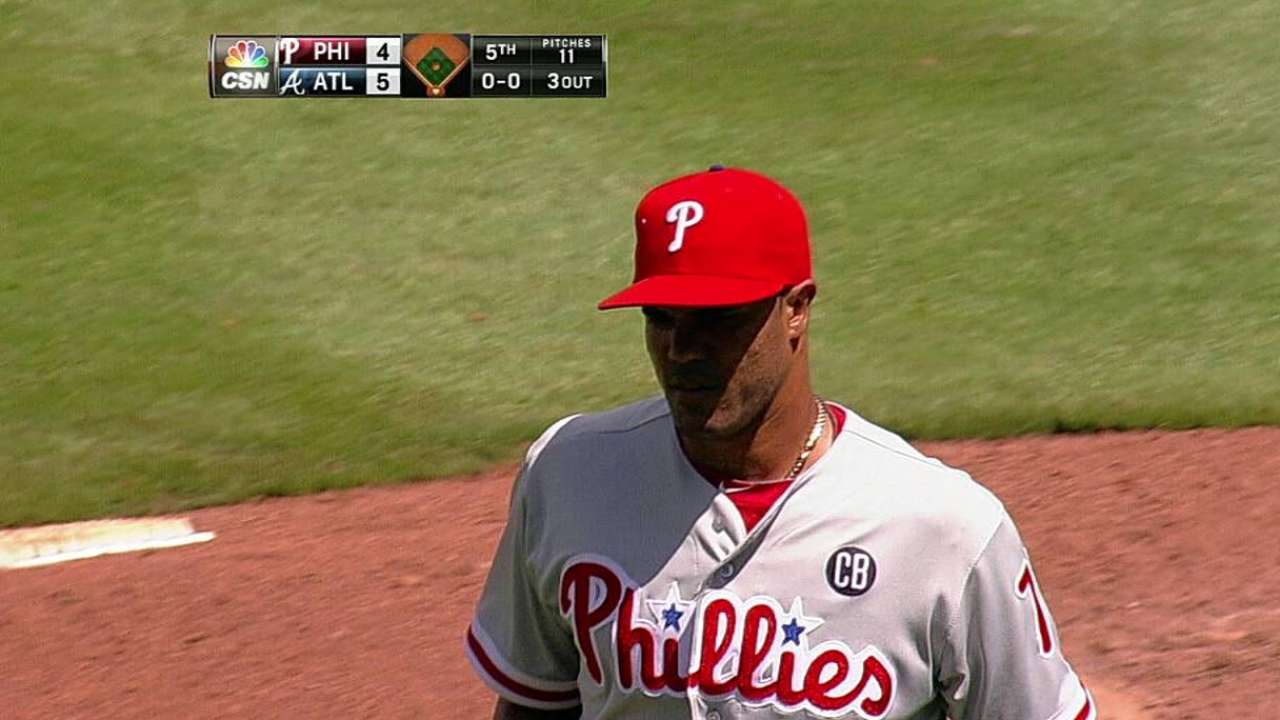 How is this team going to score runs this year?
-- Patrick T., Media, Pa.
That is a good question. The Phils traded Marlon Byrd and Jimmy Rollins, who ranked first and third, respectively, on the club in OPS last season. That is first and third on a team that finished 27th in baseball in that category.
Freddy Galvis replaces Rollins at shortstop. He has a career .621 OPS in 550 big league plate appearances, with a .646 OPS in eight Minor League seasons. Domonic Brown moves to right field following a poor 2014. He is hoping to rediscover his '13 All-Star form.
Basically, for the Phillies to have any shot to consistently score runs this season, they're going to need a lot of things to go right: veterans such as Utley, Howard and Carlos Ruiz stepping up; a big bounce-back season from Brown; continued growth from Cody Asche, Ben Revere, Maikel Franco, Darin Ruf, etc. The reality is this season is about giving the young guys an opportunity to sink or swim so the front office knows who it should keep going forward.
Todd Zolecki is a reporter for MLB.com. This story was not subject to the approval of Major League Baseball or its clubs.