Inbox: Who will back up Aramis?
Beat reporter Adam McCalvy fields fans' questions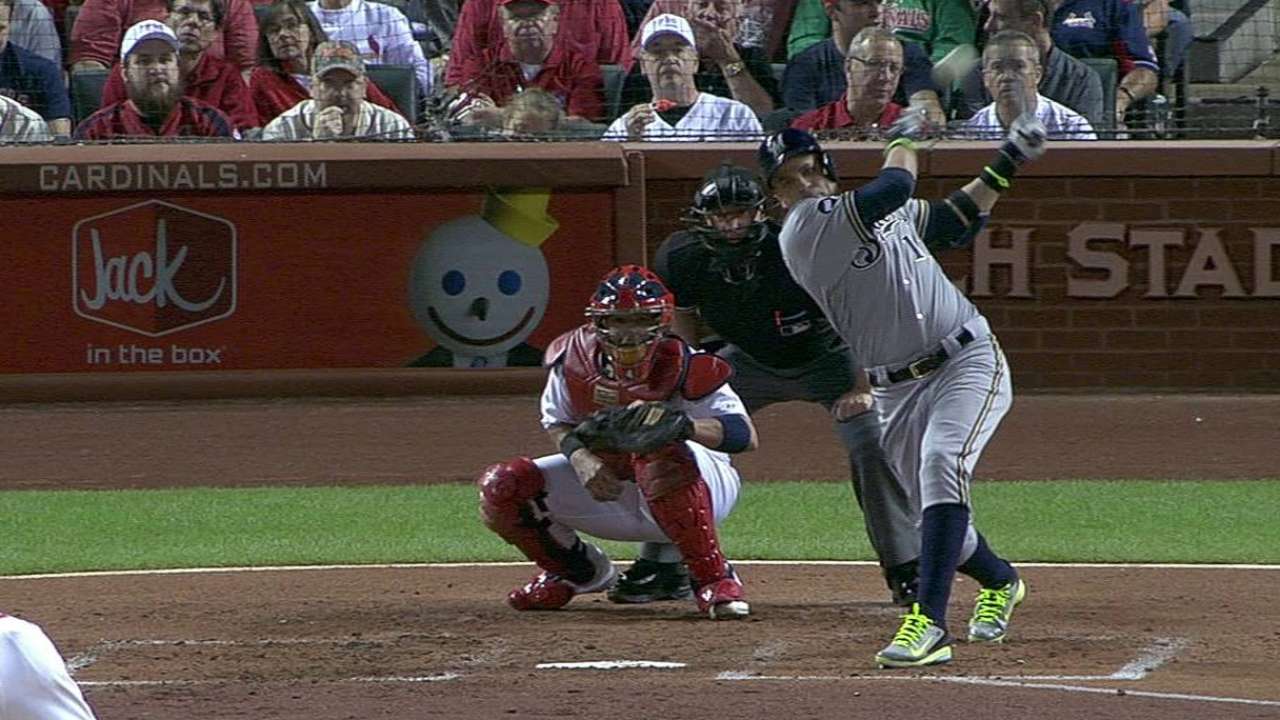 With Aramis Ramirez's age and recent injury history, how can the Brewers move forward without a decent backup third baseman? It is a given fact Ramirez will miss games this year because of age/injury. His production is also falling off, maybe a lot.
-- Boris S., Brookfield, Wis.
It would be understandable if Father Time is finally catching up with Ramirez, who turns 37 in June and whose "Hall of Very Good" career has been marked by consistency. His OPS+ -- a variant on OPS that accounts for ballpark factors; 100 is league average -- in three seasons with the Brewers has gone from 136 in 2012 to 127 in 2013 to 109 last season, when he was hampered by a hamstring injury, and has been limited in two straight seasons.
When manager Ron Roenicke was asked about this during the Winter Meetings, he mentioned a player the Brewers plucked off the waiver wire when everyone was finalizing their Halloween costumes, and when Ramirez's return was still in doubt. Luis Jimenez turned 28 on Sunday, has tasted the big leagues with the Angels, is out of Minor League options, and is coming off a 2014 season spent mostly in Triple-A, where he batted .286 with 21 home runs, 34 doubles and 12 stolen bases in 469 at-bats.
Submit a question to the Inbox.
"I don't know if you guys remember the series that he had against us when he was with the Angels. It was unbelievable the defense he played," Roenicke said. "He had a nice year offensively in Triple-A, so I'm good with that."
Roenicke also mentioned Hector Gomez as a possibility to back up at third. He's also coming off a solid Triple-A season and is considered a good defender, though he has far less experience at the position. Rick Sweet, the Brewers' Triple-A manager, had great things to say about Gomez in September.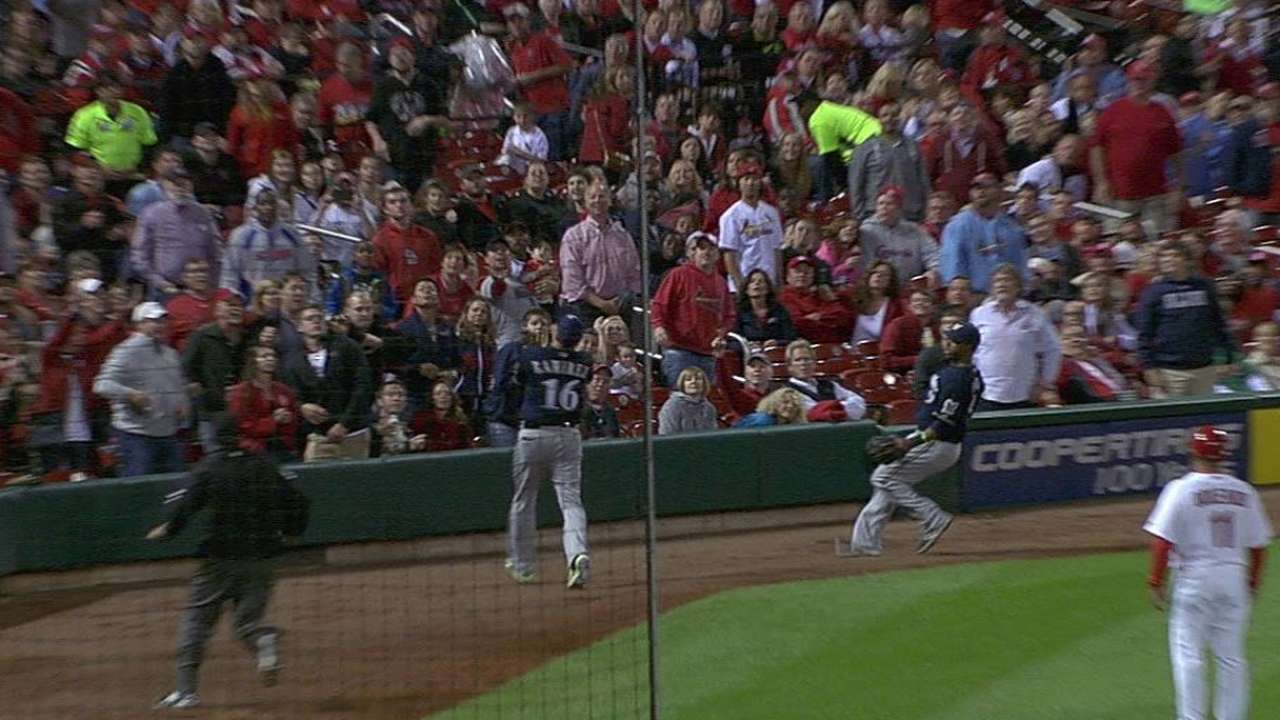 Still, Boris raises a valid concern about Ramirez, one I haven't heard much because most fans have been more worried about apparent holes in the Brewers' bullpen. Going into the winter it seemed more likely they would have to find a third baseman in free agency or via trade, but that changed when Ramirez surprised the club by exercising his half of the option in his contract. At $14 million, you have to go with him.
Is there any chance that this silent offseason is to keep flexibility for July trades? Please say yes, because right now we look like a team poised to be selling in July, not buying.
-- Ben C., Green Bay, Wis.
If you're suggesting the Brewers did not make more wholesale changes this winter so they can add in July instead, a check of the numbers is required. The Brewers, as constructed, are heading toward a payroll over $100 million. This isn't a matter of them being stingy, it's a belief that the best baseball decision was to keep a team intact that spent 150 days last season in first place.
With Atlanta sending Evan Gattis to Houston, is Gerardo Parra a candidate to end up getting traded to the Braves? What could we expect in return?
-- Andrew S., Racine, Wis.
I couldn't tell you the potential return, but Parra definitely remains a trade candidate now that he and the Brewers have settled on a 2015 salary. Roenicke and other Brewers officials have made clear that left fielder Khris Davis is not a platoon candidate, meaning Parra will have to get playing time as a backup to all three of the starting outfielders. If all three remain healthy through Spring Training -- Ryan Braun and his thumb are a concern -- then the sure-gloved Parra could be interesting to a team in need.
Adam McCalvy is a reporter for MLB.com. Read his blog, Brew Beat, and follow him on Twitter at @AdamMcCalvy. This story was not subject to the approval of Major League Baseball or its clubs.