Inbox: Who will be the first baseman after 2015?
Beat reporter Ian Browne answers fans' questions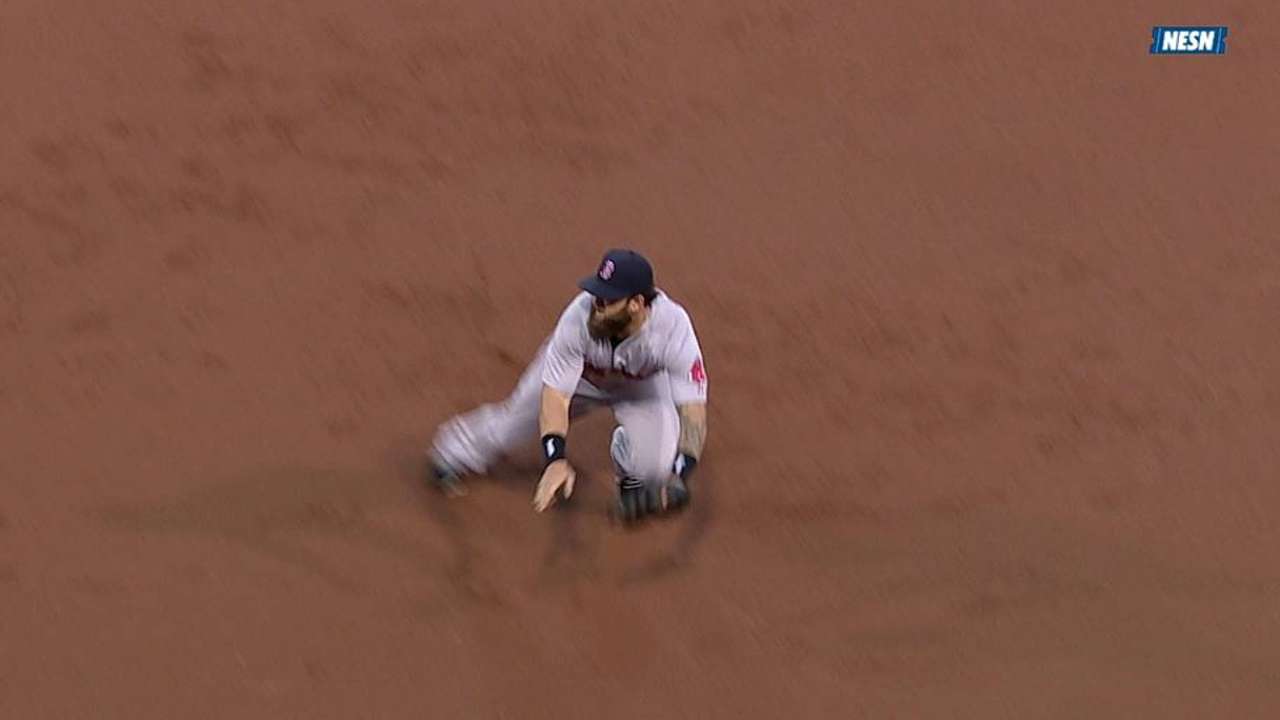 With Mike Napoli's contract up at the end of the year, what is the future at first base?
-- Paul F., Wayland, Mass.
Depending on the level Napoli produces at in 2015, I wouldn't rule out a return. He loves playing in Boston as much as any player I've seen. Allen Craig, if the Red Sox can find a way to fit him on the roster this season, is also an option to be the starting first baseman for '16 and beyond.
As far as prospects go, Travis Shaw is a left-handed hitter with some power. He split last season between Double-A and Triple-A, so this could be a big year for him to complete his development. Sam Travis, selected out of Indiana University in the second round of the 2014 First-Year Player Draft, is another first baseman who could emerge at some point in the next few years, but certainly not by '16.
Where do you see Garin Cecchini fitting when he makes the big league roster? With Pablo Sandoval at third base for the next few years, could Cecchini slot into first base after the end of Napoli's Red Sox tenure?
-- Jack A., New York
Cecchini has a very nice swing from the left side. The question has always been if he will develop the power that teams desire from a corner infielder. If Cecchini develops into the type of hitter who can help the Sox on an everyday basis, they will find a spot for him in the lineup. And yes, first base could be a sensible landing spot.
Submit a question for the Inbox.
Last year, Daniel Nava struggled early. After his demotion, many people thought it would be an amazing feat to raise his average back up to .270, which is exactly what he did. What are his chances of finding a place in the outfield?
-- Randy O., Lehi, Utah
Nava is a nice player to have on a team. He gets on base, and he has the defensive versatility to play the outfield or first base. The question is whether the Red Sox have enough room on their roster to keep Nava. If everyone stays healthy, it looks like there is only one spot at the moment for either Nava or Craig.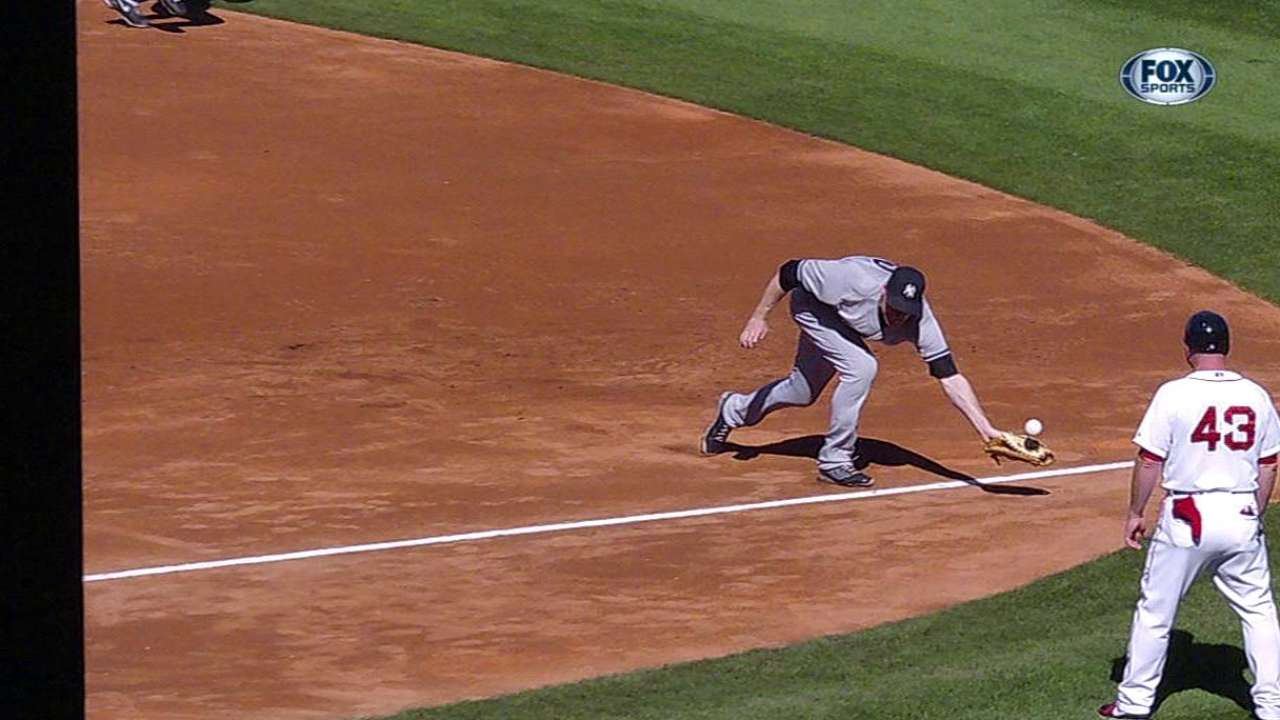 I don't see any projections for Jackie Bradley Jr. starting in the outfield this season. What will happen to him? Seems like he needs regular at-bats.
-- Steve J., Atkinson, N.H.
Yes, the major overload in the outfield doesn't even include the presence of Bradley, who is sure to start the season at Triple-A Pawtucket unless he gets traded. The problem is that Bradley got regular at-bats last season, but he was unable to prove he could hit in the Major Leagues. This will be a crucial year for him to make the necessary adjustments offensively. Bradley is a tremendous defender, so if he could just hit a little bit, he'd be a valuable player on a team.
Why does everyone seem to believe Mookie Betts will be a consistent performer at the Major League level this year? He doesn't have a ton of experience.
-- Matty S., hometown not provided
Betts looked poised and ready for all the challenges that came his way last year, both offensively and defensively. Each week, he looked a little more comfortable in the outfield. But you are right: There are no guarantees with a young player until they prove they can do it over a full season. We saw that with Xander Bogaerts last season.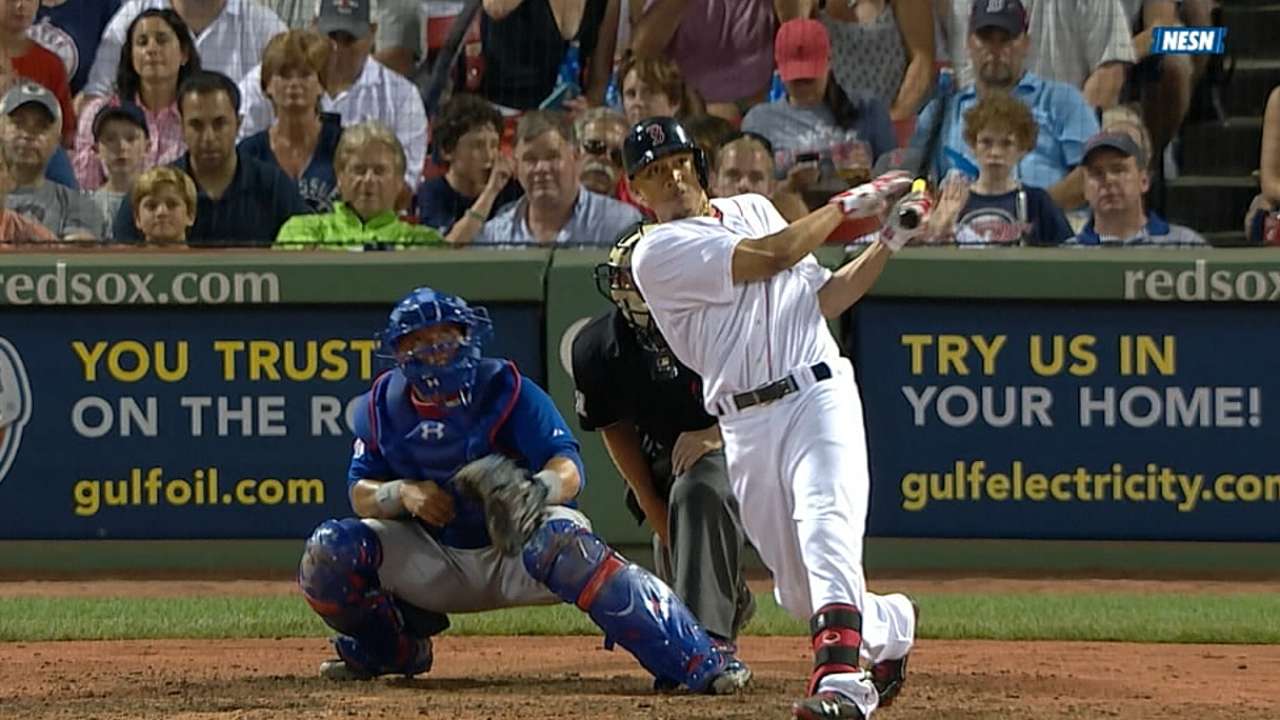 I'm concerned that the Red Sox have traded away many of their top Minor League arms this offseason. What kind of long-term impact do you think this will have on the rotation going forward?
-- Dave R., Ansonia, Conn.
The fact that Boston traded those arms only reinforces how confident the club is in the overall depth of pitching in the farm system. I think the Red Sox have identified the core young pitchers they want to go with moving forward, and that list includes Henry Owens, Matt Barnes, Brian Johnson, Eduardo Rodriguez and some others.
By trading Rubby De La Rosa and Allen Webster, the Red Sox got a durable starter they think can help them immediately in Wade Miley. I was a bit surprised at the Anthony Ranaudo-Robbie Ross Jr. trade, but Boston sees some untapped potential with Ross, particularly as a lefty reliever. If the club saw any of the pitchers it traded as core rotation pieces going forward, I'm guessing it wouldn't have made the deals. You can make the case that all three pitchers didn't progress to the level that the Sox hoped while they were with the organization.
I can't help but think David Ortiz was an integral part of the Red Sox signing Sandoval and Hanley Ramirez. Any insight to how much he was a part of the negotiations?
-- Steve J., Ridgewood, N.J.
Ortiz did help the signings of Sandoval and Ramirez in this regard: Sandoval and Ramirez both respect him greatly and think of him as a mentor. Other than that, I don't think Ortiz was involved in the signings. But I believe he will play a big role in increasing the initial comfort both players have in the clubhouse and Boston in general.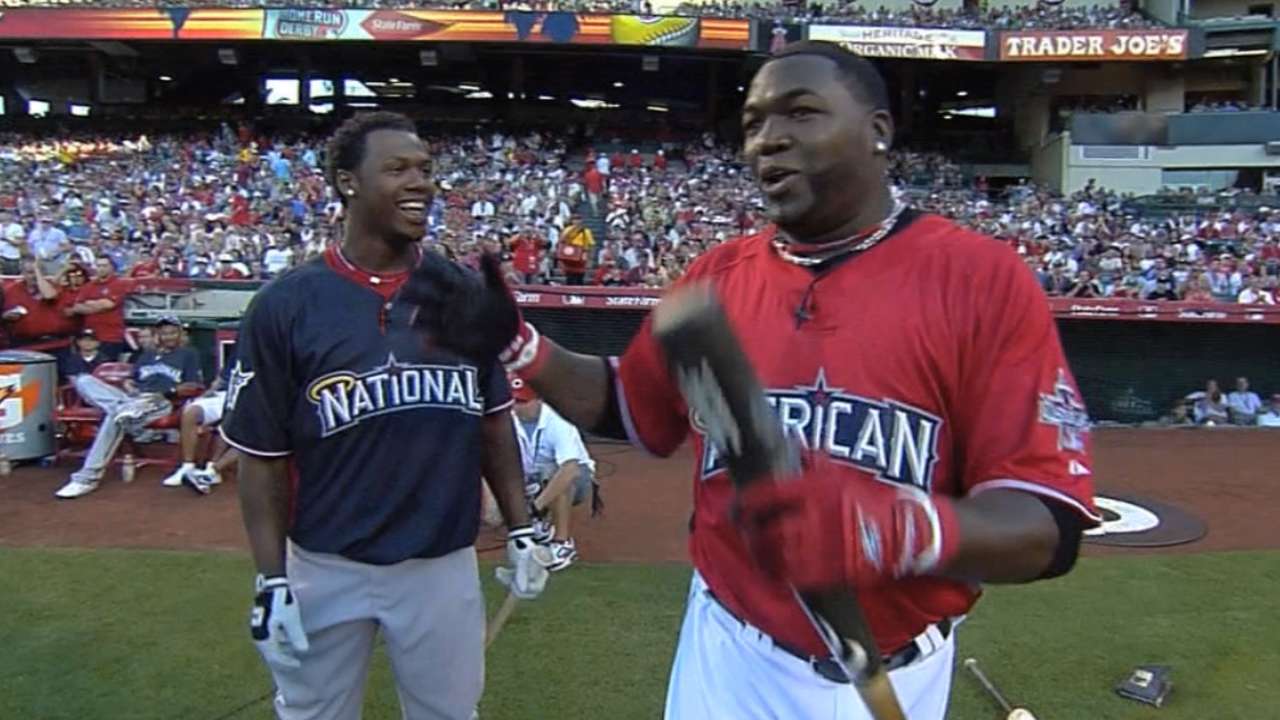 Ian Browne is a reporter for MLB.com. Read his blog, Brownie Points, and follow him on Twitter @IanMBrowne. This story was not subject to the approval of Major League Baseball or its clubs.