MLB.com Columnist
Bernie Pleskoff
On the Cusp: San Diego Padres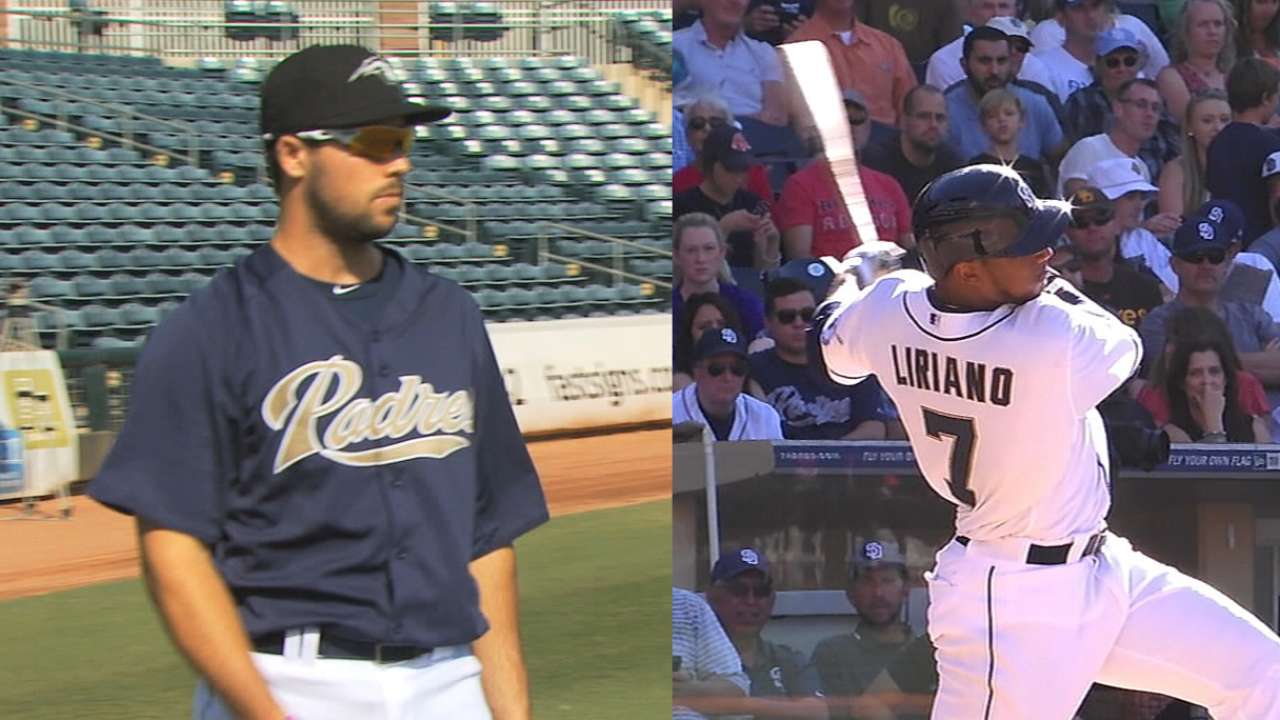 In this series, Bernie Pleskoff takes a team-by-team look at which top prospects are poised to make a contribution at the big league level in 2015.
One aspect of the Padres' facelift is the retention of superb prospects in their organization. Yes, many good prospects were included in deals that helped bolster the franchise. However, the team is still loaded with quality pitchers and position players to help the club's renaissance.
Here are the Padres prospects I think have a chance to make an impact in San Diego in 2015, listed by their rankings in the Padres' Top 20 Prospects list.
Austin Hedges | C | 6-foot-1, 190 pounds | No. 1
The Padres have reconstructed their catching corps. That will likely allow Hedges time to rediscover his hitting tool in the Minor Leagues. One of the finest defensive catchers I have seen in some time, Hedges lost his hitting stroke when playing last year at Double-A San Antonio. He hit only .225 in 457 plate appearances. But if the team's offense improves enough, Hedges may provide the type of catching defense that can help shepherd pitchers and win games. Derek Norris, Tim Federowicz and Wil Nieves are all experienced catchers. But what if Norris moves to first base? Even though Hedges may be on a timetable for graduation to the big leagues in 2016, I think he will eventually bring tremendous catch and throw ability, outstanding footwork and advanced catching mechanics to the team. Perhaps even as soon as later this season.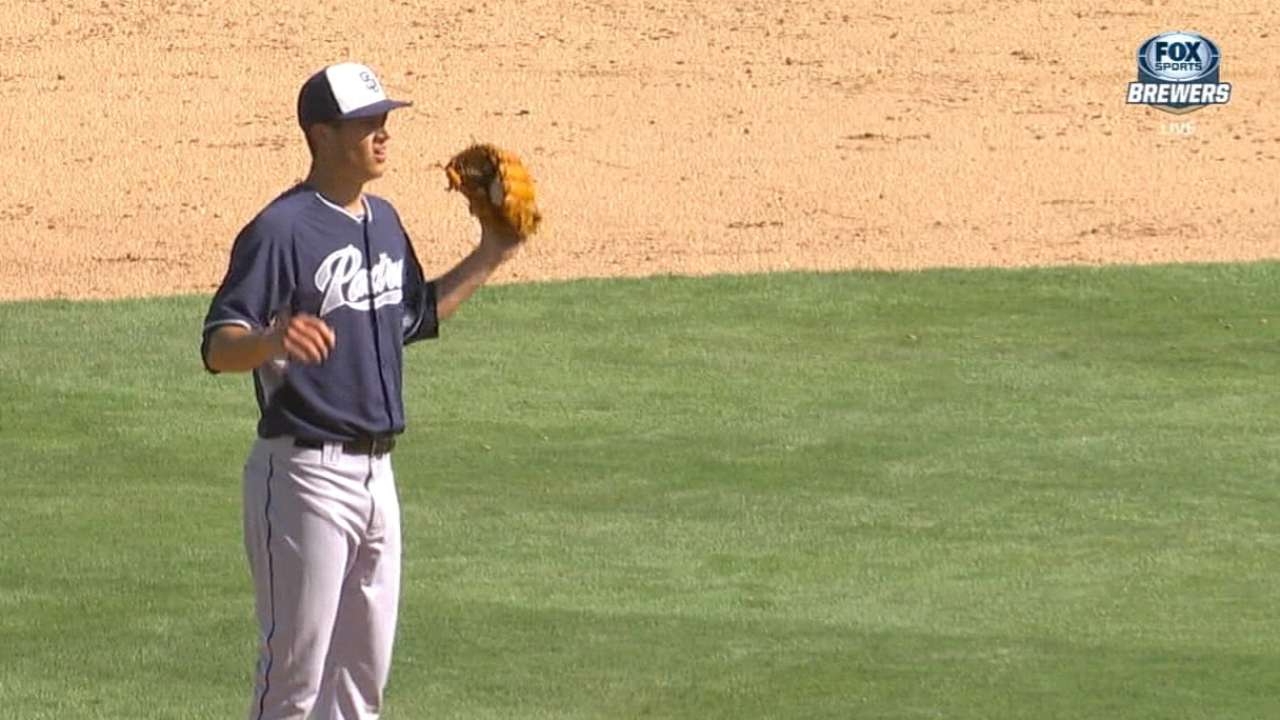 Matt Wisler | RHP | 6-foot-3, 195 pounds | No. 2
The Padres' pitching keeps improving with experience. Wisler is an athletic starter who found life a bit more challenging as he rose to Triple-A El Paso last year. He threw to a 5.01 ERA and 1.43 WHIP in 22 Pacific Coast League starts. He was very hittable, yielding an average of 10.1 hits per nine innings. Using a traditional fastball, slider, curveball and changeup repertoire, Wisler gave up home runs far too often and has to regain his confidence and find a way to retire quality hitters.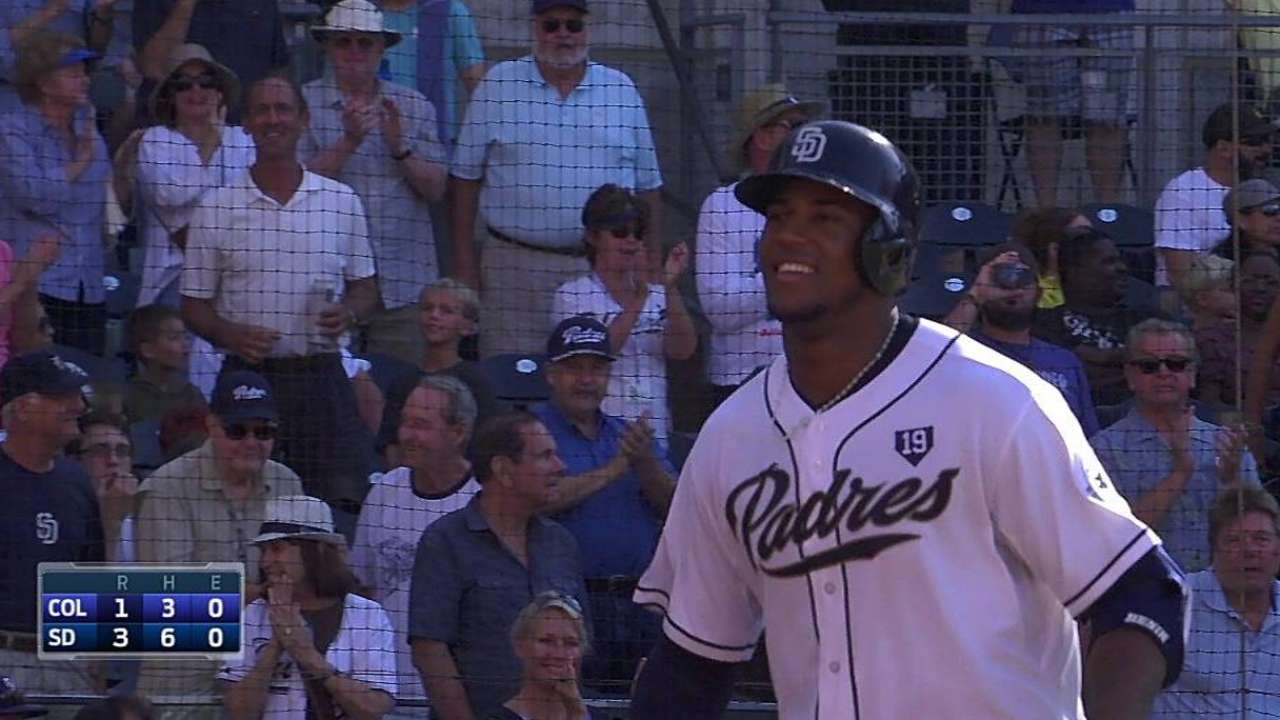 Rymer Liriano | OF | 6-feet, 230 pounds | No. 5
I have always said that right-handed-hitting Liriano reminded me of Raul Mondesi. He has a similar build and the same dangerous bat. Clearly, the revamped outfield of Matt Kemp, Wil Myers and Justin Upton may have changed Liriano's timetable for full-time graduation to the big league club. The team's additional outfield depth has to be considered as well. But if Liriano hits like I saw before he needed Tommy John surgery in 2013, there could likely be a place somewhere for his power, his excellent arm strength and his above-average speed.
Casey Kelly | RHP | 6-foot-3, 210 pounds | No. 6
It seems like Kelly has been around forever. He was selected by Boston in the first round in 2008 and traded to San Diego in 2010. He had Tommy John surgery in 2013. Now 25, Kelly spent last year regaining his arm strength and his confidence while pitching at Class A Advanced Lake Elsinore and Double-A San Antonio. Late sink on his mid-90s fastball helps induce ground balls. He also throws a curveball and a changeup. One key to Kelly's success is his ability to command and control all his pitches, throwing strikes and not falling behind in counts.
Taylor Lindsey | 2B | 6-feet, 195 pounds | No. 8
Lindsey hits left-handed, which may add to his value. He scuffled at the plate last year, seeing time primarily at Triple-A with the Angels' Salt Lake club and the Padres' El Paso team. He came to the Padres in the huge deal that sent Huston Street to the Angels. Known as a pure contact hitter, Lindsey has some pop in his bat and can likely recover from a bad year. His defense is average, at best. His hit tool will be his ticket to big league baseball and he'll likely use the first part of 2015 to prove himself a capable offensive Major League-quality player.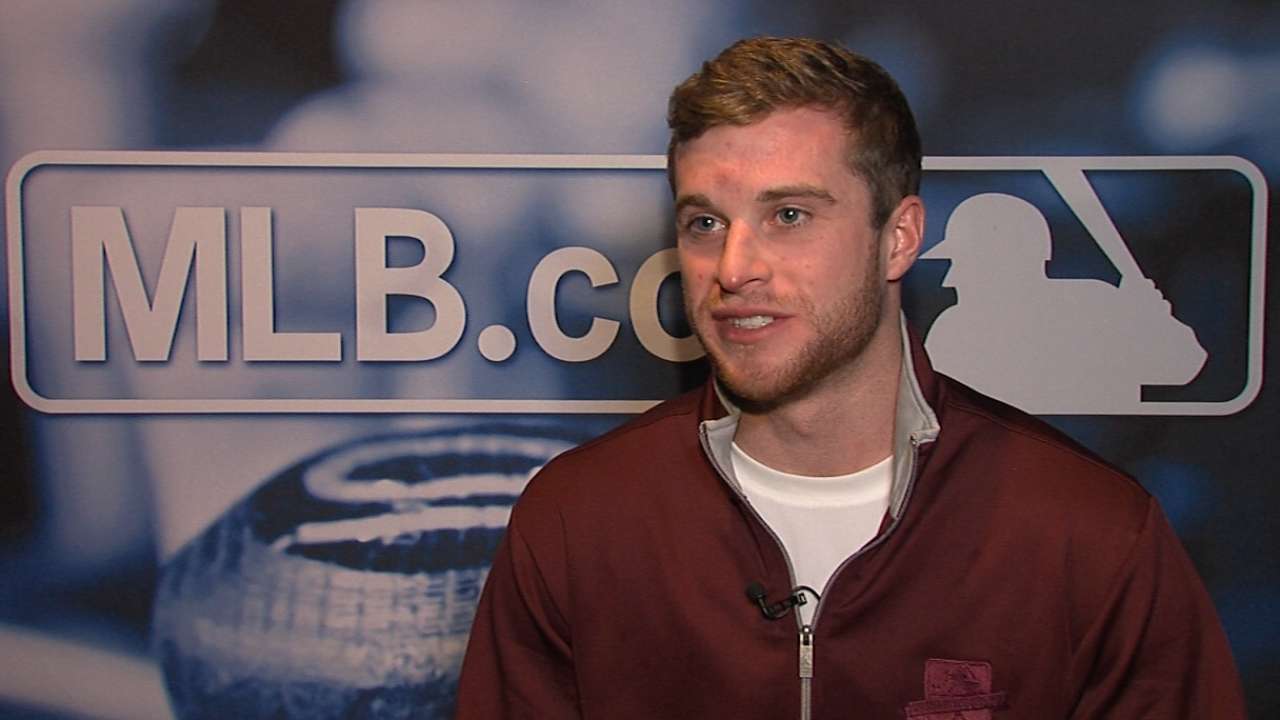 Cory Spangenberg | 3B/2B/OF | 6-feet, 195 pounds | No. 14
A 2011 first-round selection, Spangenberg is a versatile left-handed hitter that can play several positions on the field. His speed is his most advanced tool with his ability to hit for average another strength. Lean and athletic, Spangenberg doesn't have much power and will be looked upon as a guy to get on base and score runs.
Others to watch: OF Travis Jankowski OF/1B and Alex Dickerson.
Bernie Pleskoff has served as a professional scout for the Houston Astros and Seattle Mariners. Follow @BerniePleskoff on Twitter. This story was not subject to the approval of Major League Baseball or its clubs.