Rays high on Smith, who could join rotation
Right-hander was acquired from Padres during offseason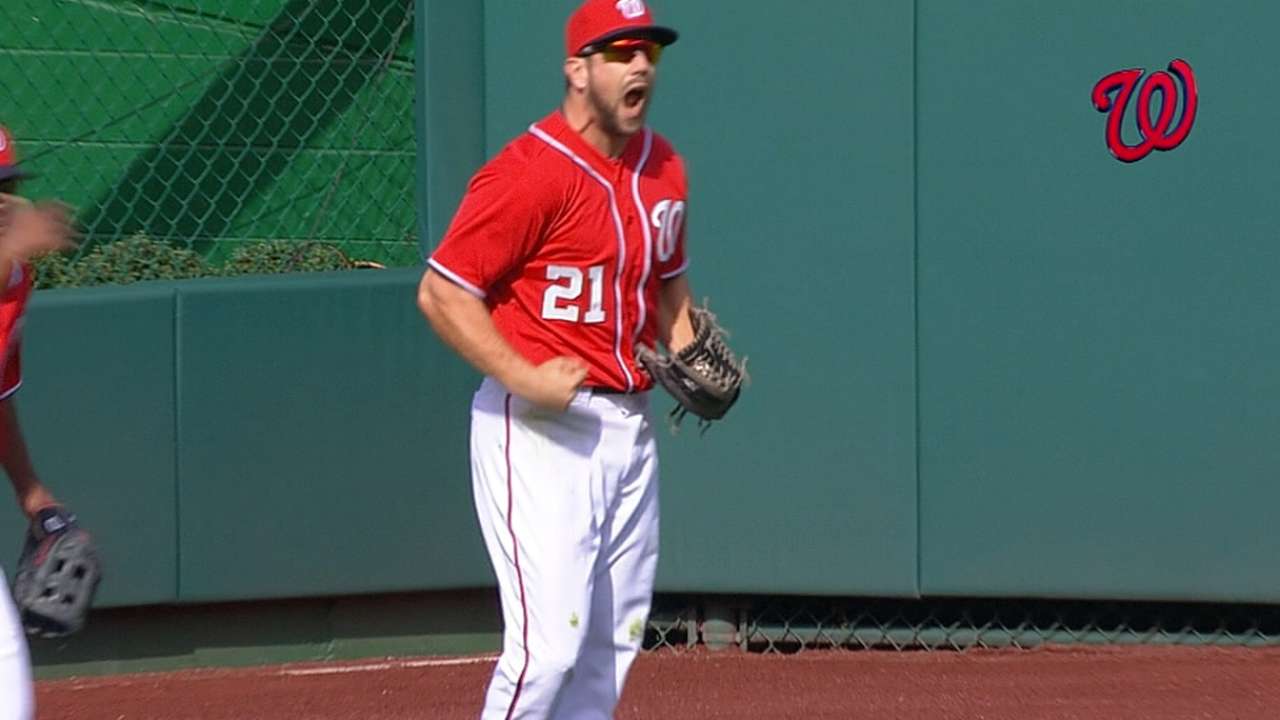 ST. PETERSBURG -- Burch Smith was just a whisper away from the Major Leagues at the beginning of last season.
The right-hander from Tyler, Texas, had been up with the Padres in 2013, and though the 10 games he pitched in didn't go too well (6.44 ERA), he felt ready to attack the '14 season.
Unfortunately for Smith, a forearm injury interrupted his progression. He will begin the 2015 season as a member of the Rays after coming to the team in the three-team deal that sent Wil Myers and Ryan Hanigan to the Padres. Smith is ranked by MLBPipeline.com as Tampa Bay's No. 19 prospect.
The Rays will head to Spring Training with a solid four in their starting rotation: Alex Cobb, Chris Archer, Drew Smyly and Jake Odorizzi. Matt Moore, who had season-ending Tommy John surgery to his left elbow in April 2014, won't be available until late June or early July, which means the No. 5 spot is up for grabs. Top candidates include Nate Karns and Alex Colome, with Smith not far behind.
"Last year was kind of unfortunate timing with the injury," Smith said. "I guess there's never really a good time to get hurt. I made two starts in Triple-A with El Paso, and I woke up the next day and didn't feel right."
That led to tests, which was followed by healing and rehab.
"We got some imaging done," Smith said. "Turns out nothing was torn. There wasn't any major damage. After that, we just kind of just rested it."
Smith had a PRP (platelet-rich plasma) injection, which is a treatment for patients with tendon injuries that may be slow healing, and eventually he began his rehab.
"Was a little bit of a longer process than I thought it would have taken," Smith said. "But it feels good now. I pitched about 15 innings in the Arizona Fall League and felt great. So I'm looking forward to getting going."
Now that he's healthy again, Smith can reflect on what he learned from his first trip to the Major Leagues, which included a debut that took place at Tropicana Field.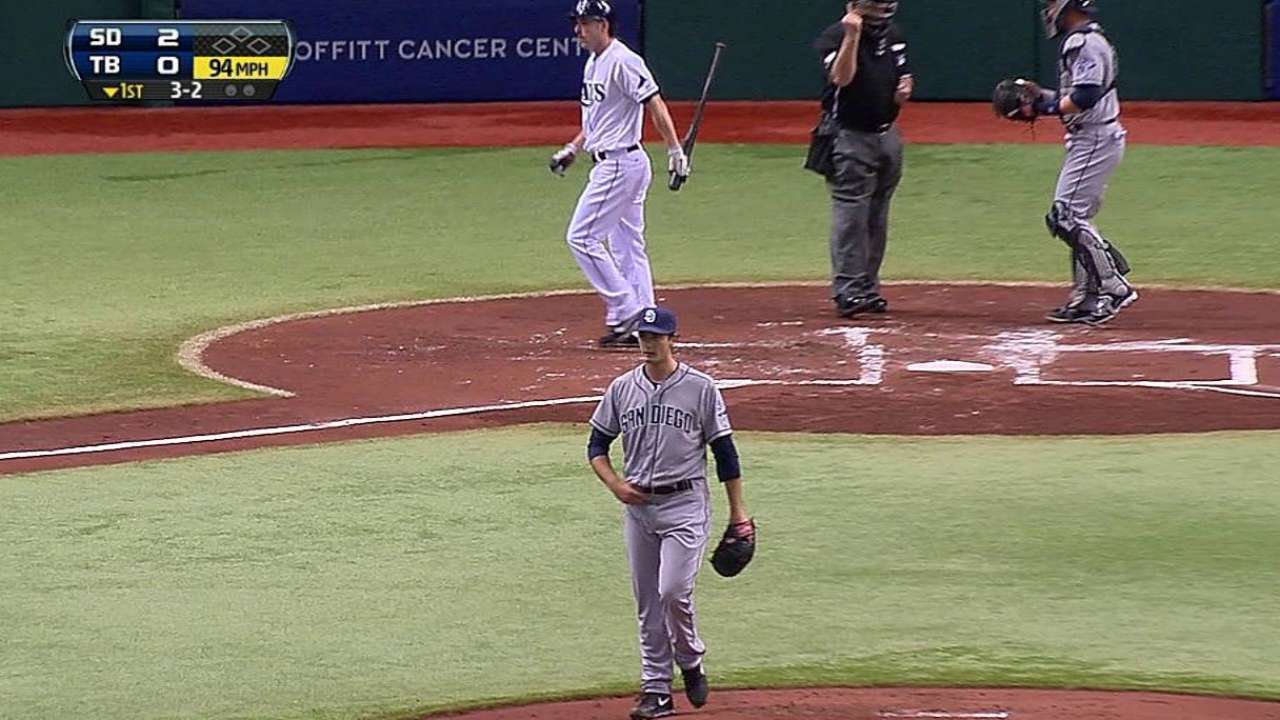 "I just learned a lot from the experience," Smith said. "You have to learn from your mistakes. You're always trying to get better and learning. That's really what I'm trying to do. Just take every experience and try to get better from it."
Smith said that getting traded was "kind of surprising."
"It was my first time going through that," he said. "I don't have any social media or anything, so I'm getting texts from friends saying, 'It looks like you might get traded.' It was kind of surprising, but I think it's a good situation."
The Rays like Smith, who throws a fastball, a changeup and a curveball, though he is "kind of playing with a slider."
"Burch is someone who is very intriguing to us," said president of baseball operations Matt Silverman. "He's a Major League pitcher, and we're looking forward to him putting last season behind him, showing how healthy he is. And he can be helpful to our Major League club this year and many years ahead."
Farm director Mitch Lukevics said Smith "has good stuff."
"And like any pitcher who has good stuff, we're always working on control," Lukevics said. "He has a really good ceiling."
Smith knows his first order of business is to show Tampa Bay that he's healthy.
"Absolutely," Smith said. "That's what I'm going to do. I'm going to show up and just do my best."
As for Smith's chances of grabbing the No. 5 spot? The 24-year-old answered that question like a seasoned pro.
"That's out of my hands," he said. "I'm just going to show up and pitch to the best of my abilities. ... I'm going to focus on my next outing and just let it happen."
Bill Chastain is a reporter for MLB.com. This story was not subject to the approval of Major League Baseball or its clubs.