Grammys may serve as foreshadow to Bucs' season
A huge music fan, Hurdle often relates game action to favorite songs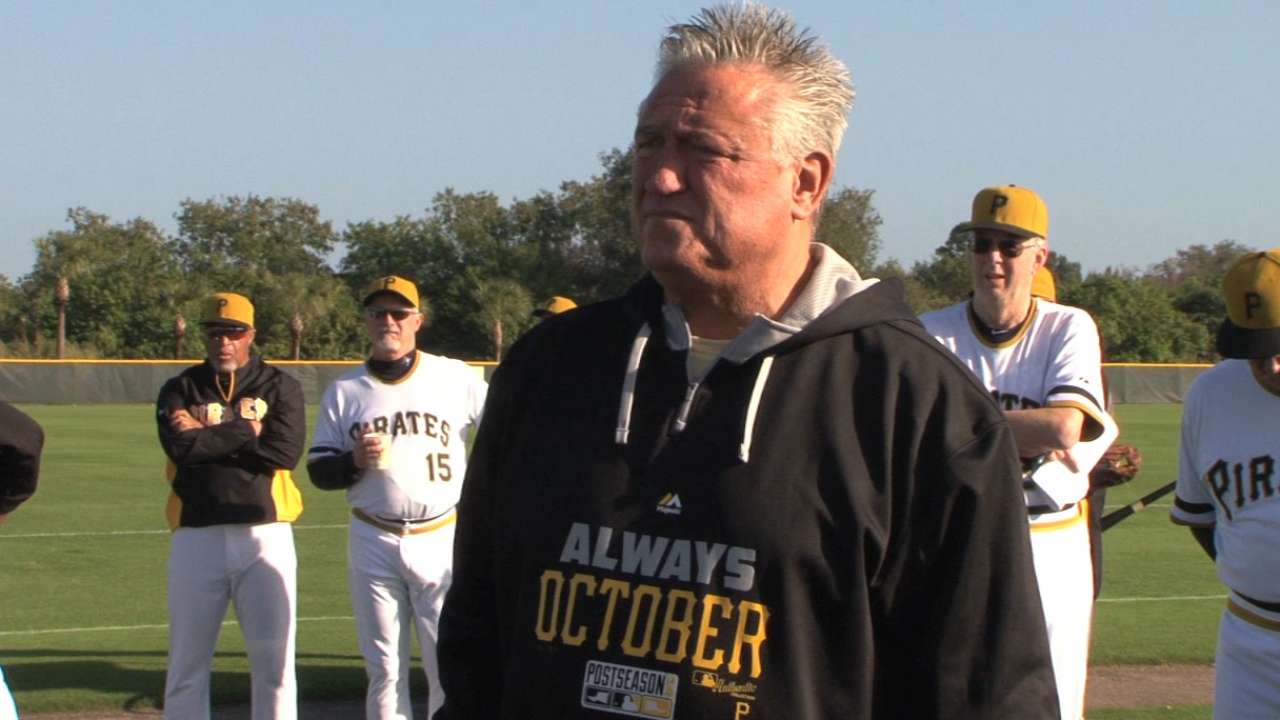 SCOTTSDALE, Ariz. -- Sunday night's Grammys had Clint Hurdle's ears. Music is one of the Pirates manager's biggest loves and influences, and he often relates on-the-field developments to favorite tracks on his massive playlist.
Music is often characterized as supplying the soundtrack of the lives we have already lived. Sometimes, though, it can also cue up the coming chapters. Did you know the 57th Grammys were all about the '15 Bucs? The songs and albums in the key of the Pirates' life:
"Shake It Off," Taylor Swift -- and Mark Melancon, after the rare yet inevitable ninth-inning meltdown.
"Stay With Me," Sam Smith -- and A.J. Burnett, who never wants to be removed from a game, or from a key assignment.
"Fever," The Black Keys -- and the drive to another Buctober.
"My Everything," Ariana Grande -- and Sean Rodriguez, who will be that for Hurdle.
"Happy," Pharrell Williams -- and walk-offs at PNC Park, of which there were 10 last season.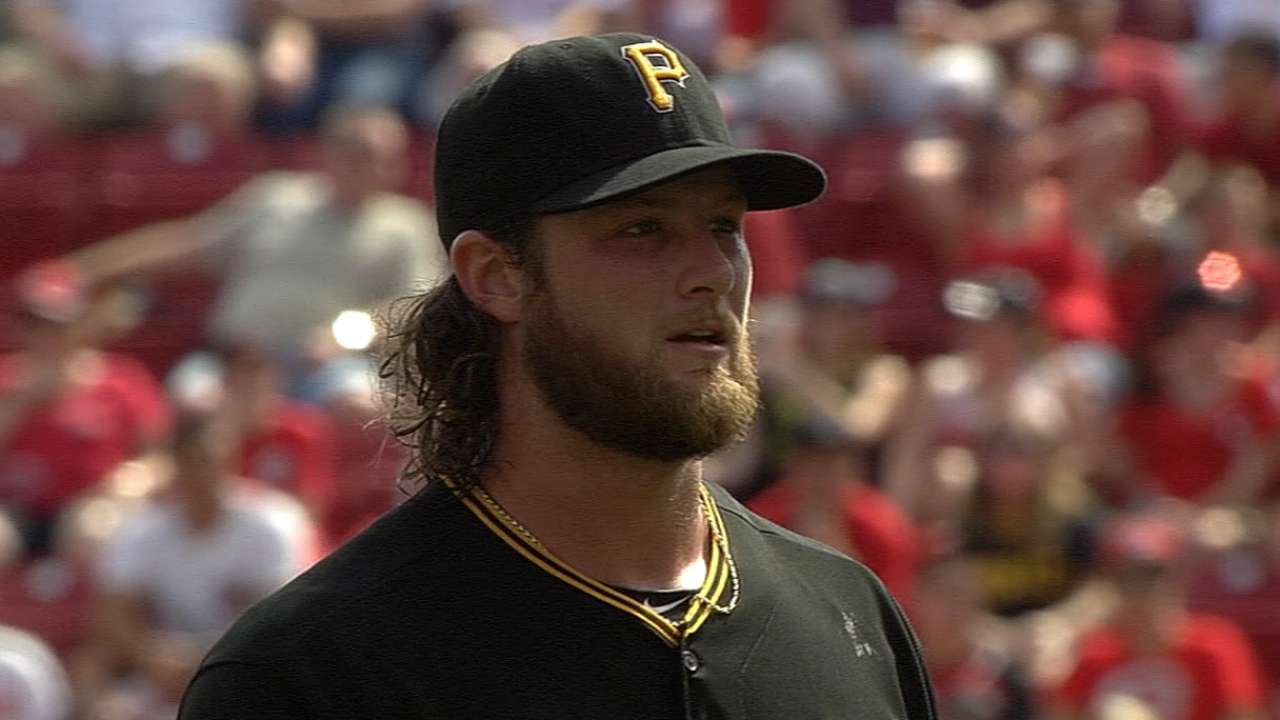 "A Sky Full of Stars," Coldplay -- and the Bucs' galaxy of past and future (Gregory Polanco, Gerrit Cole) All-Stars.
"Say Something," Christina Aguilera -- and Pedro Alvarez, one of countless athletes uncomfortable talking about himself, making him a challenging interview.
"Bang Bang," Jessie J, Ariana Grande and Nicki Minaj -- and Dan Hart, the Pirates' public relations whiz whose favorite Bradenton eatery features the Bang Bang Shrimp.
"Dark Horse," Katy Perry -- and Jung Ho Kang, of whom little is known entering Spring Training, but who could become a big weapon.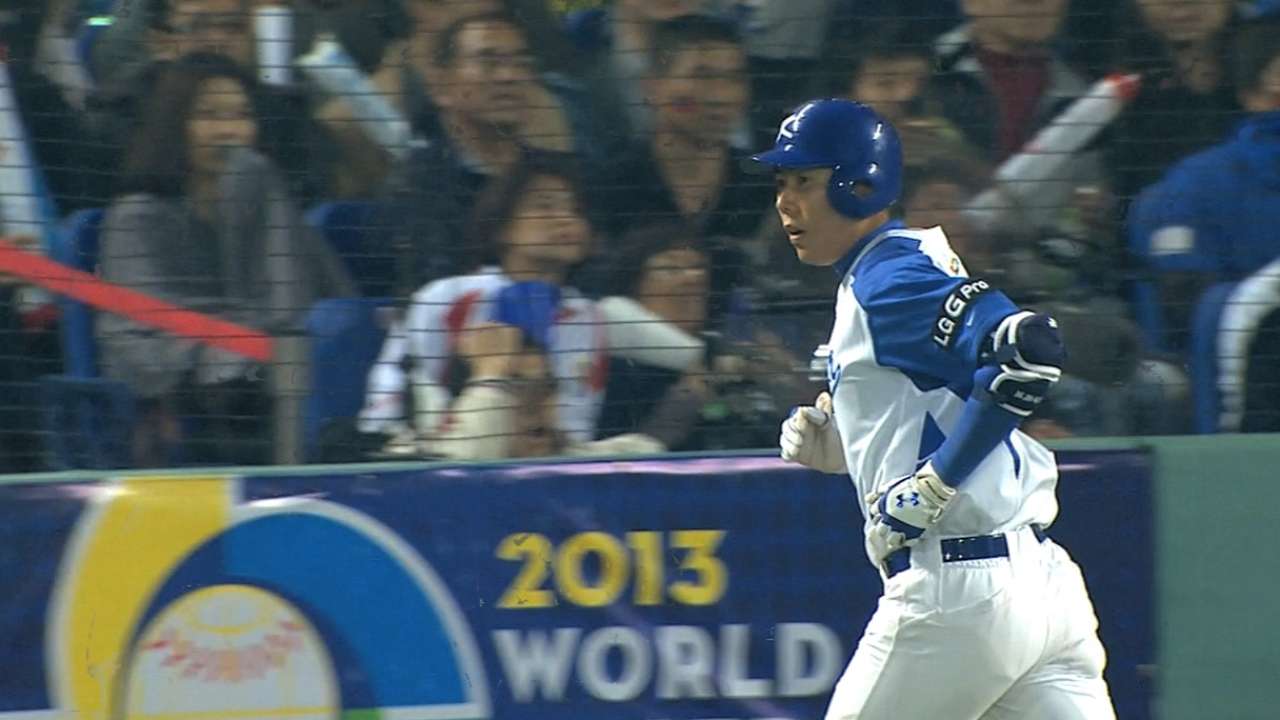 "Cheek to Cheek," Tony Bennett, Lady Gaga -- and the National League Central, the hotbed of hit batters, making you always turn the other cheek.
"Never Say Never," Basement Jaxx -- and the Bucs, coming off leading the NL with 41 comeback wins.
"Raise 'Em Up," Keith Urban with Eric Church -- and the Jolly Roger, what else?
"I'm Not Gonna Miss You," Glen Campbell -- and Ray Searage, to '14 project Edinson Volquez.
"New Flame," Chris Brown, Usher, Rick Ross -- and Arquimedes Caminero, whose 100-mph heat joins the bullpen.
"Automatic," Miranda Lambert -- and Andrew McCutchen, who can always be put down for a .300/.400/.500 slash.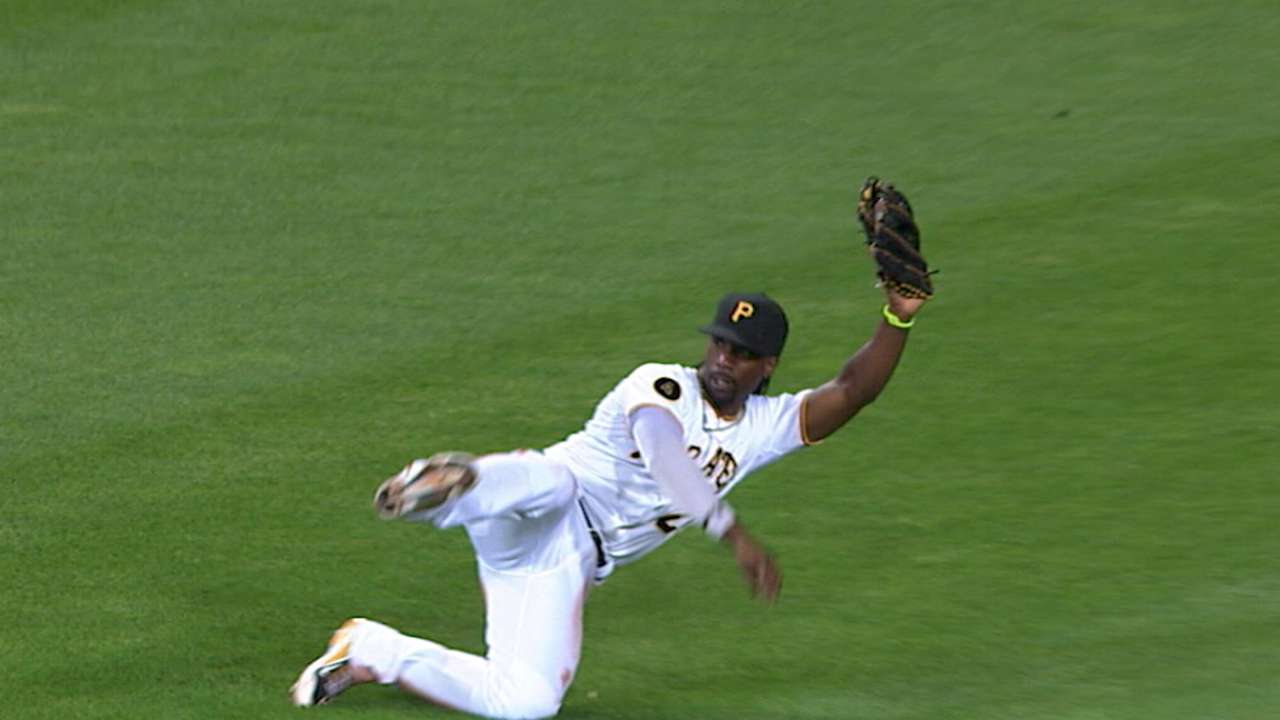 "Nostalgia," Annie Lennox -- and strolls by PNC Park, where statues of Roberto Clemente, Willie Stargell and Bill Mazeroski will sweep you away.
"Gimme Something Good," Ryan Adams -- and Corey Hart, who gave the Brewers 87 homers from 2010-12, but comes to the Bucs off two years lost to injury.
"Partners," Barbra Streisand -- and Neil Walker and Jordy Mercer, your boys around the keystone.
"12 Stories," Brandy Clark -- and the Buccos' pitching staff, five starters and seven relievers who will write the season's script.
Tom Singer is a reporter for MLB.com and writes an MLBlog Change for a Nickel. Follow him on Twitter @Tom_Singer. This story was not subject to the approval of Major League Baseball or its clubs.