MLB.com Columnist
Phil Rogers
Padres go to head of MLB's Hot Stove class
Addition of Shields raises stakes in NL West; Cubs, White Sox upgrade for 2015
Well, that settles it. If there was any question about the most improved team of the Hot Stove season, it was answered when James Shields agreed to his deal with the Padres.
That A.J. Preller knows how to throw a party. San Diego's new general manager started one when he acquired a whole new outfield at the Winter Meetings, and he just kept going and going, and take a look at the National League West now.
No longer is the conversation about the Giants and the Dodgers. The question is whether the vastly improved Padres can rush past both of them. Talent in, talent out, there's no question that San Diego is the most improved team in baseball.
The Padres sacrificed some regulars in Seth Smith, Yasmani Grandal and Everth Cabrera, but they added a ton of talent to the lineup -- outfielders Matt Kemp, Justin Upton and Wil Myers, and don't forget Derek Norris, Clint Barmes and Will Middlebrooks -- while upgrading the pitching staff with Shields, Brandon Morrow, Shawn Kelley and Brandon Maurer.
Shields will head a rotation that was already potentially terrific because of arms like Andrew Cashner, Tyson Ross and Ian Kennedy. Shields made everybody around him better when he was with the Royals and Rays, so it's got to be pretty exciting to imagine that dynamic playing out in pitcher-friendly Petco Park, which might be the perfect fit for him.
Here's a look at the other most improved teams:
2. Cubs
Player talent alone, they wouldn't fit quite this high. But Joe Maddon is one of the best managers in baseball, and his hiring could prove to be as significant as the signing of the 31-year-old Jon Lester. That was the highlight move of an offseason in which the Cubs added Dexter Fowler, Miguel Montero, Jason Hammel, Chris Denorfia, David Ross, Tommy La Stella and Jason Motte while giving up no player more significant than Luis Valbuena. The influx of veterans alongside Anthony Rizzo and Starlin Castro should make things a little easier for prospects like Kris Bryant, Jorge Soler, Javier Baez and Arismendy Alcantara, who are leading the charge from the organization's unprecedented commitment to teenaged talent.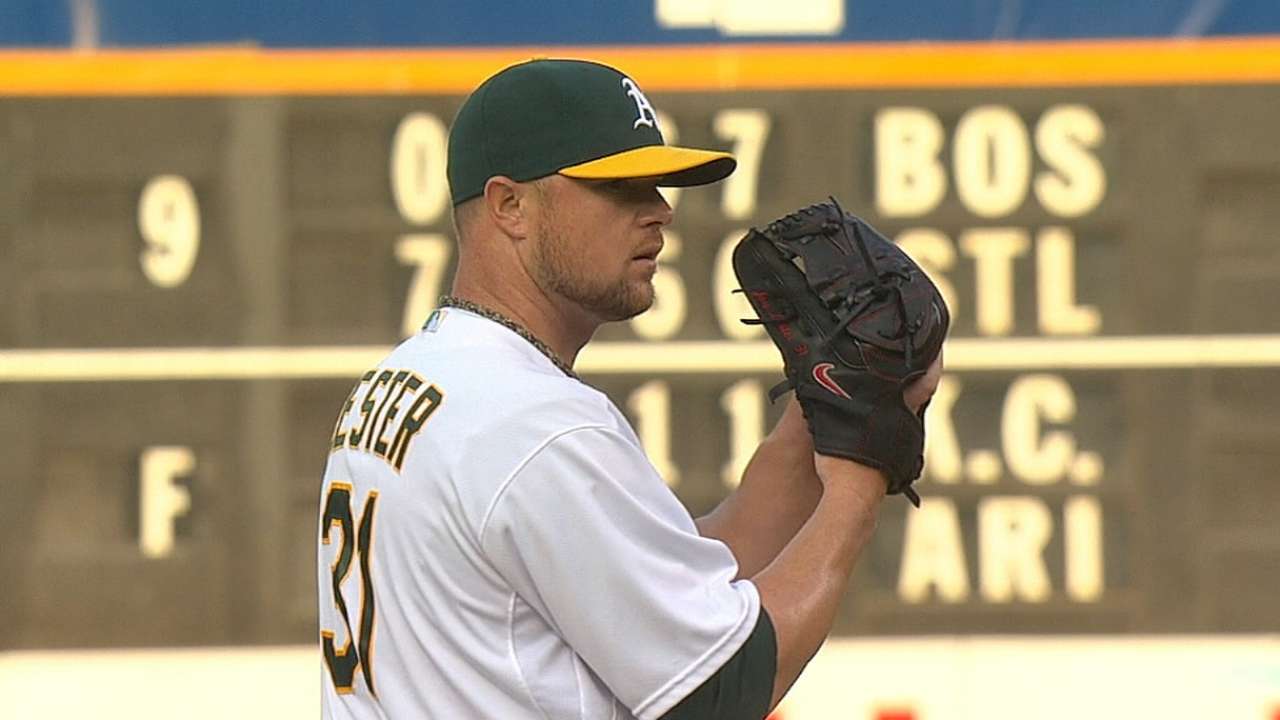 3. White Sox
Long term, general manager Rick Hahn's Hot Stove activity may look even more remarkable, because unlike other teams (the Padres and Marlins, in particular), he filled multiple needs without dealing any of his most intriguing young players. Jeff Samardzija and express-lane prospect Carlos Rodon join Chris Sale and Jose Quintana to give the Sox a rotation that could be the best in the American League. Melky Cabrera and Adam LaRoche will add to the productivity of Jose Abreu, while David Robertson addressed a crippling bullpen void. Emilio Bonifacio, Gordon Beckham (who returns, this time as a part of a third-base platoon), Zach Duke, Geovany Soto and Tony Campana are nice little adds, and there are even two under-the-radar big arms for Don Cooper to focus on in Michael Ynoa and Onelki Garcia.
4. Nationals
Baseball's best and deepest rotation got a lot better when general manager Mike Rizzo got creative to find a way to give Max Scherzer a $210 million deal. Despite improvements in Miami, Washington becomes the strongest favorite on the preseason board with the Tigers' true ace of the last three seasons working alongside Jordan Zimmermann, Stephen Strasburg, Gio Gonzalez, Doug Fister and Tanner Roark, who could be forced into the bullpen after going 15-10 with a 2.85 ERA. That's ridiculous. The Nats lost good pieces in LaRoche and Tyler Clippard, but the addition of Scherzer, Casey Janssen and prospects Joe Ross and Trea Turner more than offset the departures. This is a team that already had a target on its back, and it got a lot bigger with Scherzer.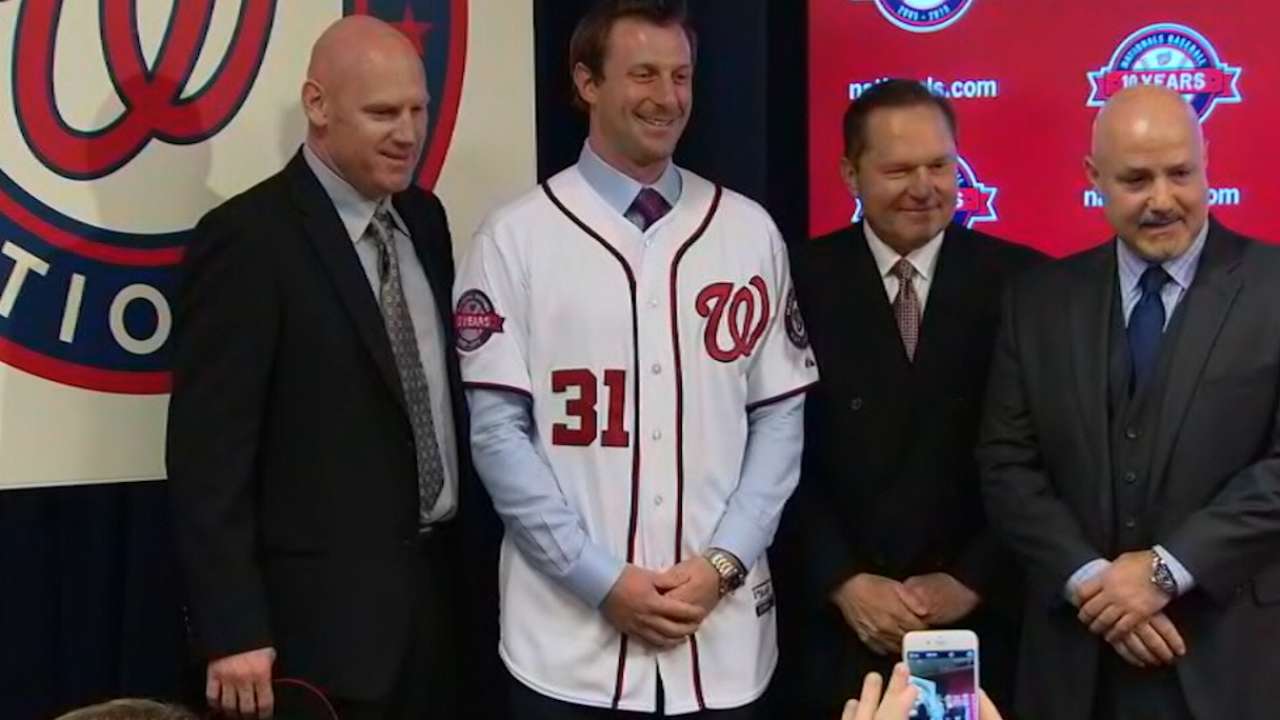 5. Blue Jays
Russell Martin, Josh Donaldson and Michael Saunders are terrific additions to one of baseball's most dangerous lineups. Martin and Donaldson are great two-way players (although Donaldson's tendency toward throwing errors in 2014 contributed to Oakland's willingness to deal him). Devon Travis (.382 career on-base percentage in the Minors) could make the lineup deeper if wins the second-base job after being acquired from the Tigers, where Ian Kinsler blocked him.
6. Red Sox
Like the Cubs, the Red Sox are trying to pound their way to success in a pitching-heavy era. They added Hanley Ramirez and Pablo Sandoval in free-agent signings while declining to deal from their surplus of young hitters to acquire Cole Hamels or another potential top-of-the-rotation starter to replace Lester. They have strength in numbers in their pitching inventory -- newcomers Rick Porcello, Wade Miley and Justin Masterson will mix with prospects Henry Owens, Edwin Escobar, Eduardo Rodriguez and Brian Johnson in Fort Myers, Fla. -- and figure they can add a front-line arm at midseason or next fall.
7. Marlins
Signing Giancarlo Stanton to what amounts to a "lifetime'' contract was eye-opening. Ditto the addition of former Reds and Padres ace Mat Latos and hitters Dee Gordon, Michael Morse, Martin Prado and Ichiro Suzuki. But there's also some notable talent going out the door at Marlins Park: .287-hitting third baseman Casey McGehee and young pitchers Nathan Eovaldi, Andrew Heaney and Anthony DeSclafani.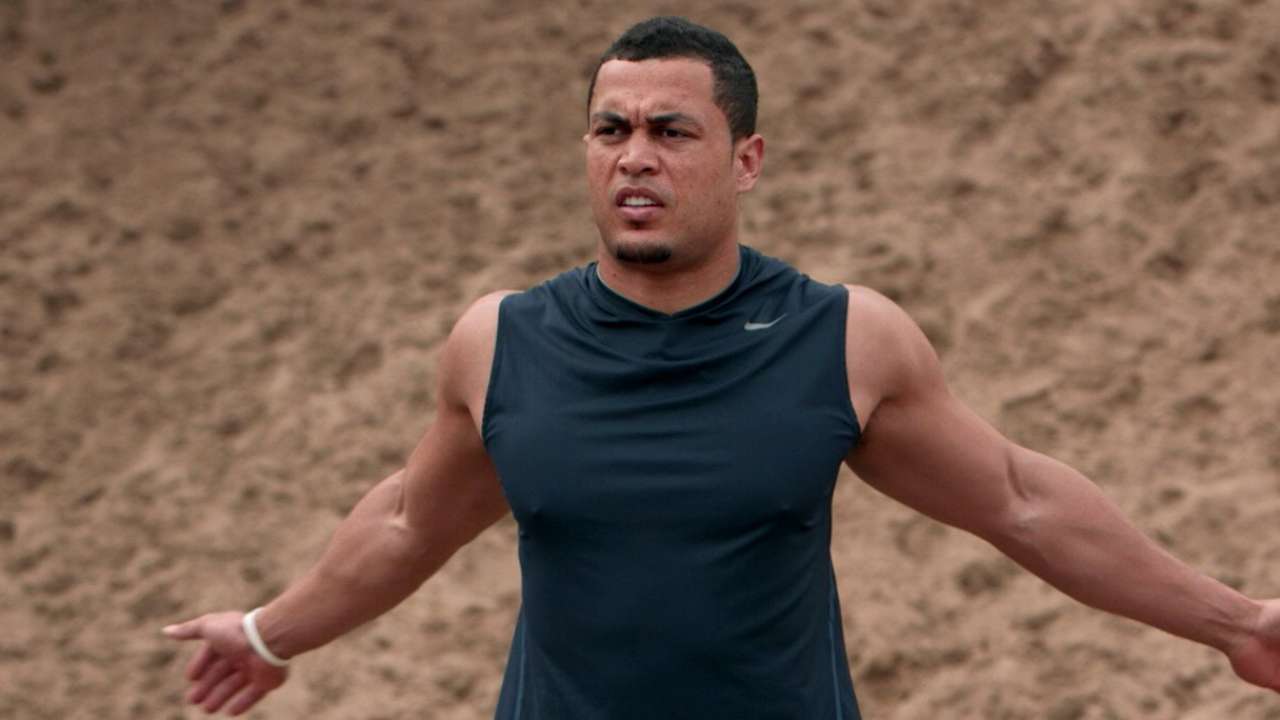 8. Mariners
A year after he lingered on the free-agent market until Feb. 24, Nelson Cruz was one of the first sluggers to sign. Don't let that cause you to overlook the significance of that move. As the AL home run leader, he was the guy who led the Orioles into the playoffs. Cruz is positioned to join 2014 newcomer Robinson Cano in doing that for the Mariners, who will join the Angels as co-favorites in the AL West. Seattle also added J.A. Happ, Smith and Justin Ruggiano while hanging onto the upside of pitchers James Paxton and Taijuan Walker.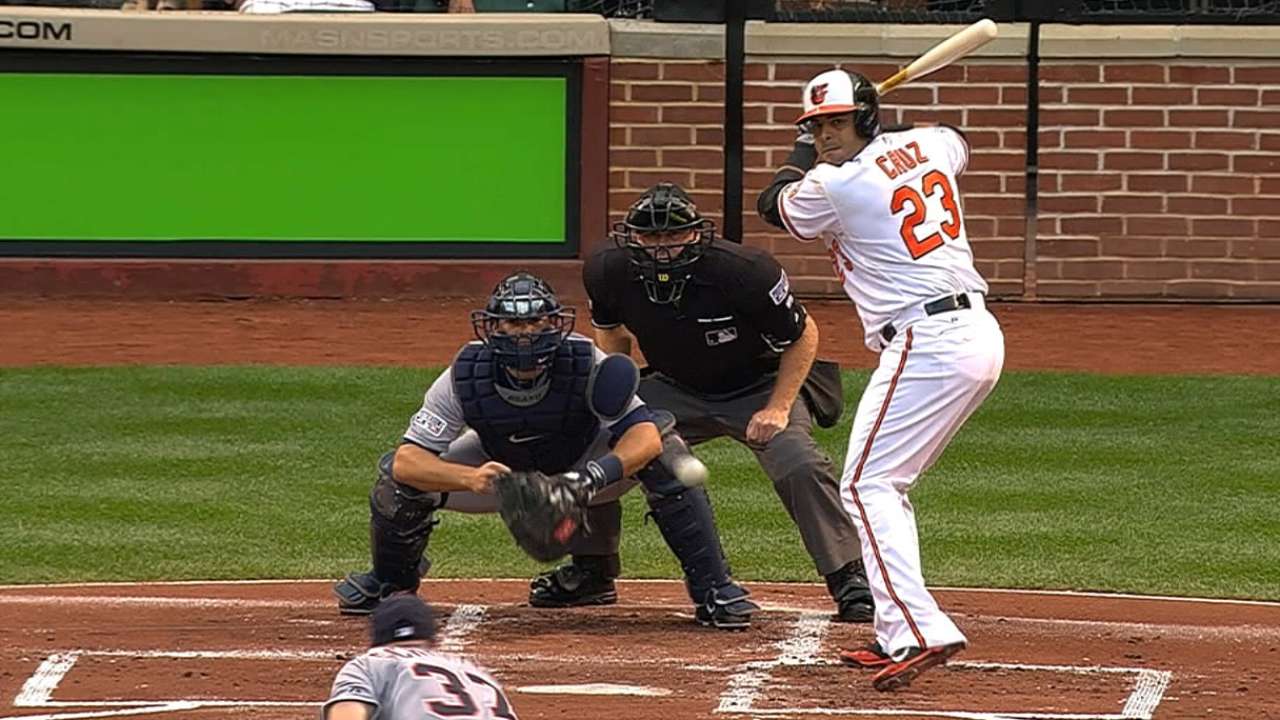 9. Astros
General manager Jeff Luhnow is gambling that Colby Rasmus replaces Fowler, who was traded to the Cubs for Valbuena and Dan Straily. He also made risky deals in trading pitching prospects Mike Foltynewicz and Nick Tropeano, but like with the Padres, he's trying to reawaken his fan base. Evan Gattis could be a huge addition, and Jed Lowrie provides a nice bridge to shortstop uber-prospect Carlos Correa, who could join George Springer and Jonathan Singleton in the lineup before the summer's over. There's no risk in a major bullpen upgrade headed by Pat Neshek and Luke Gregerson.
10. Twins
General manager Terry Ryan has methodically addressed an organizational pitching deficit. Ervin Santana was signed as part of a winter haul when Phil Hughes received a three-year extension. Torii Hunter also brings experience and an outgoing personality to a clubhouse that needs it with youngsters Kennys Vargas and Danny Santana in the lineup and Byron Buxton and Miguel Sano on their way.
10a. Diamondbacks and Pirates -- Yasmany Tomas and Jung Ho Kang, respectively, could be 2015 versions of the White Sox's Abreu, especially if Tomas succeeds at third base and Kang at shortstop. There will be few players as intriguing in Spring Training, but it seems wise to hold our applause until we have a better reading of these sluggers from Cuba and Korea.
Phil Rogers is a columnist for MLB.com. This story was not subject to the approval of Major League Baseball or its clubs.