Sabathia hopes to make 30 starts in 2015
Lefty, who missed most of last season due to a knee injury, looking forward to camp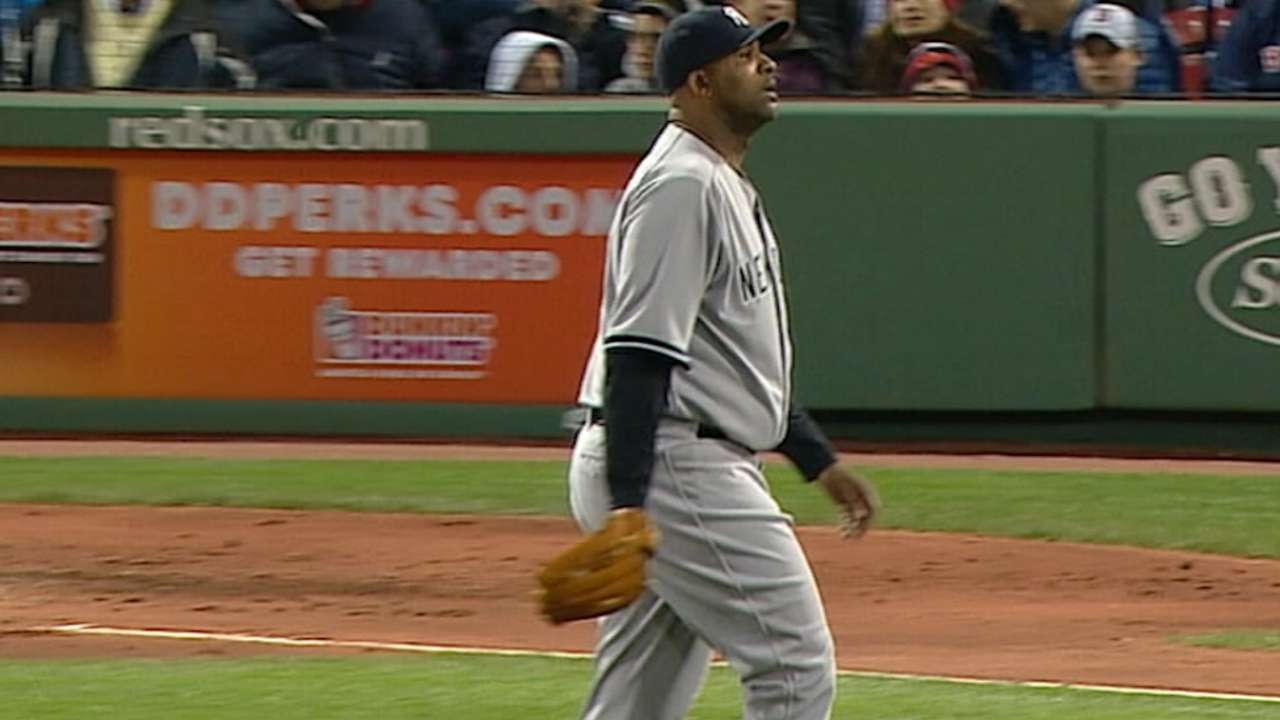 NEW YORK -- CC Sabathia said that his surgically repaired right knee is continuing to feel good through his rehab, and the veteran left-hander is ready to arrive at the Yankees' Spring Training complex in Tampa, Fla., next week.
"It's been forever," Sabathia told ESPN. "Just watching the team last year battle through a lot of injuries, and it was [Derek Jeter's] last year, not being there for the team was really tough. I'm looking forward to getting down to Tampa and getting started."
Sabathia, 34, was limited to just eight starts last year, going 3-4 with a 5.28 ERA before having season-ending surgery in July. The workhorse did not pitch after May 10, but he has been working out regularly at Yankee Stadium and aims to rejoin a rotation that projects to also include Masahiro Tanaka, Michael Pineda, Nathan Eovaldi and Chris Capuano.
"That was the shortest year, having my year cut short by injury last year," Sabathia said. "Hopefully this year I can go out and try to make 30 starts and just be healthy and try to help the team win."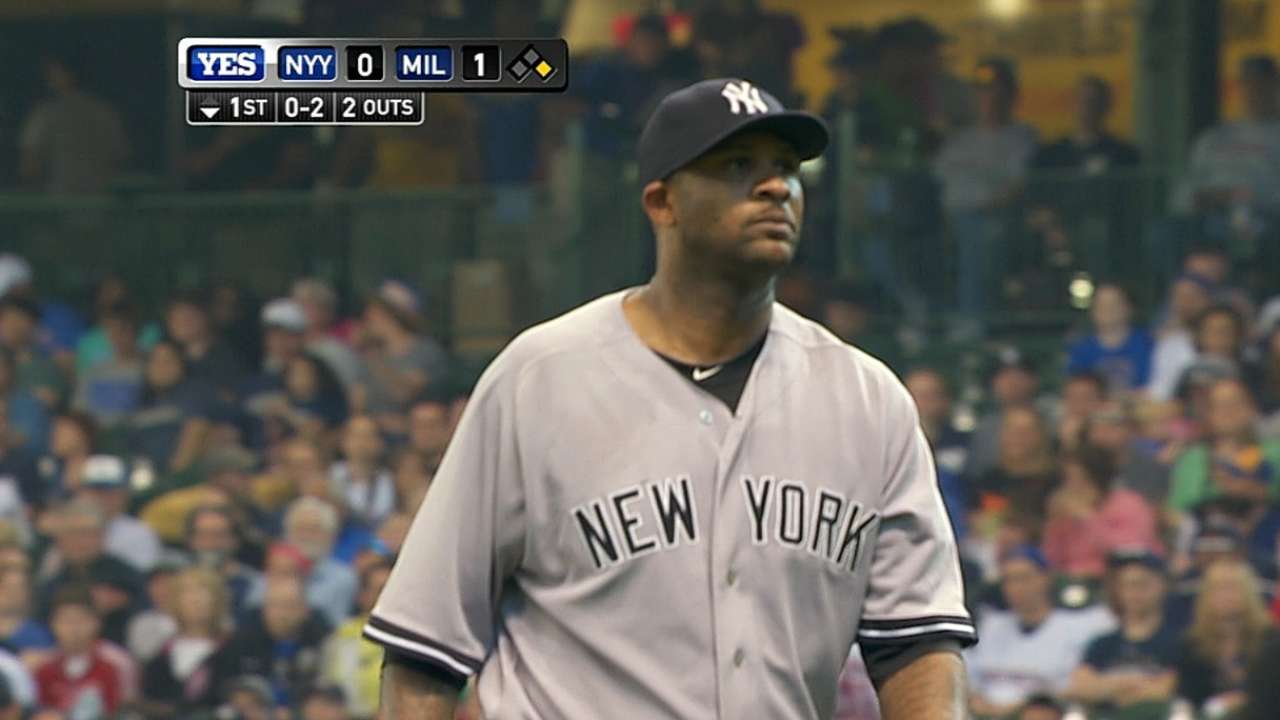 Sabathia told ESPN that the Yanks do not necessarily need to name a new captain following Jeter's retirement, and he also said that the team should have no issues welcoming Alex Rodriguez back into uniform after his season-long suspension.
"In the clubhouse, I think he'll be fine," Sabathia said. "Hopefully getting back in the lineup, he can help and produce for us, but I think we'll welcome him with open arms coming back in the clubhouse."
The Yankees have missed the playoffs in each of the last two seasons, but Sabathia said that there could be October baseball in the Bronx again if players are able to remain on the field and productive.
"I just hope that we can stay healthy," he said. "If we can get everybody healthy and playing all together, I think we'll have a chance to make the playoffs. I think that's our first goal. The goal here is always to get to the World Series and win the World Series, but I think we just have to simplify it and get back to the playoffs first."
Bryan Hoch is a reporter for MLB.com. Follow him on Twitter @bryanhoch and read his MLBlog, Bombers Beat. This story was not subject to the approval of Major League Baseball or its clubs.