MLB.com Columnist
Tracy Ringolsby
Shields solidifies Padres in three-team race
Right-hander gives San Diego experience and durability on revamped squad
The Padres made a statement earlier in the offseason with a major overhaul of a sluggish offense.
They added the exclamation point on Monday with the addition of free-agent pitcher James Shields, addressing a rotation need easily overlooked by the pitching-friendly environment of Petco Park, but something that can't be ignored by a postseason aspirant.
The Padres, shut out in postseason participation the past eight seasons while each of the four other National League West teams has made at least two appearances, are focused on ending the drought.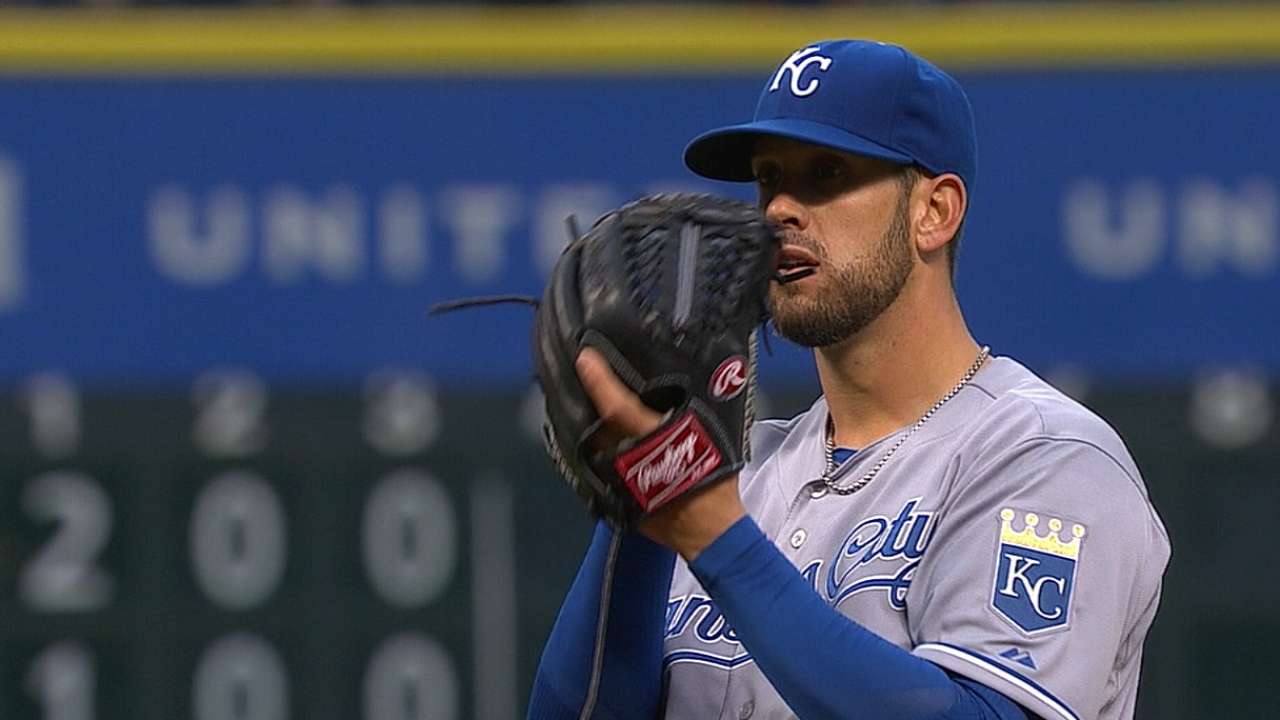 There are no guarantees in this division.
There are the defending NL West champion Dodgers, who reworked their roster in the offseason to ease clubhouse strains and turn a questionable defense up the middle into one of the best in the game.
And there are the defending champion Giants, who never send shock waves around baseball with their offseason efforts, don't write books about their brilliance or line up for guest appearances on talk shows, but manage to get the job done well enough to have won three of the past five World Series.
That's not to ignore the D-backs and Rockies. They have both made two postseason appearances in the past eight years. They, however, are franchises that are more the lay-in-the-background and surprise type than ones that are going to get a lot of season-opening attention.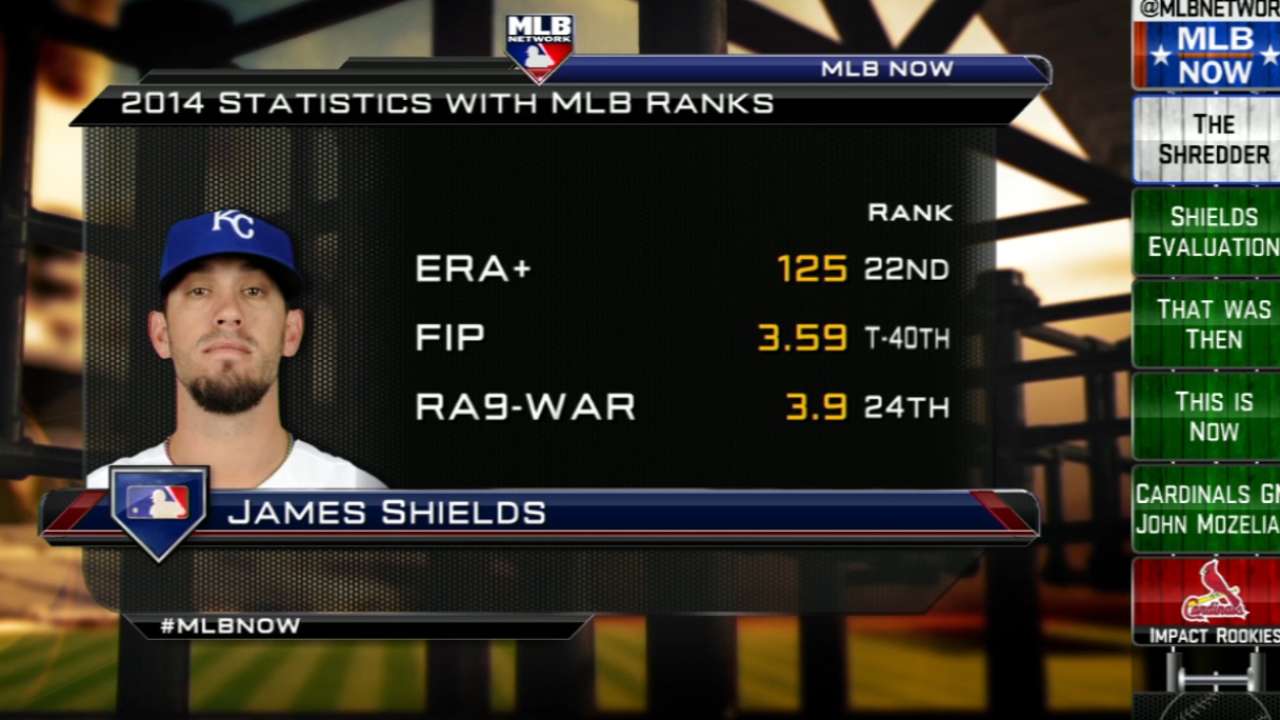 Today, however, the NL West is now a three-team race with San Diego pushing its payroll above $100 million for the first time in franchise history by giving Shields a club-record four-year deal reportedly worth between $72 million and $75 million that includes an option for a fifth season.
It should be interesting.
The Giants have those three championships, a lineup cornerstone in catcher Buster Posey, and a pitching staff that dominates early in games with its rotation and late in games with a balanced and deep bullpen. Oh, and they are managed by the understated Bruce Bochy. He has split his 20-year managerial career between the Padres and Giants and has taken those teams to seven postseasons, matching Angels manager Mike Scioscia for the most October appearances among active managers.
The Dodgers were busy this offseason with the additions of catcher Yasmani Grandal, second baseman Howie Kendrick and shortstop Jimmy Rollins. They have also decided to give rookie Joc Pederson a shot in center field as well as adding back-end rotation depth with free-agent pitchers Brandon McCarthy and Brett Anderson. They have been close the past two years, putting together 90-plus win seasons and claiming the division title, but they were eliminated in the postseason both times by the Cardinals.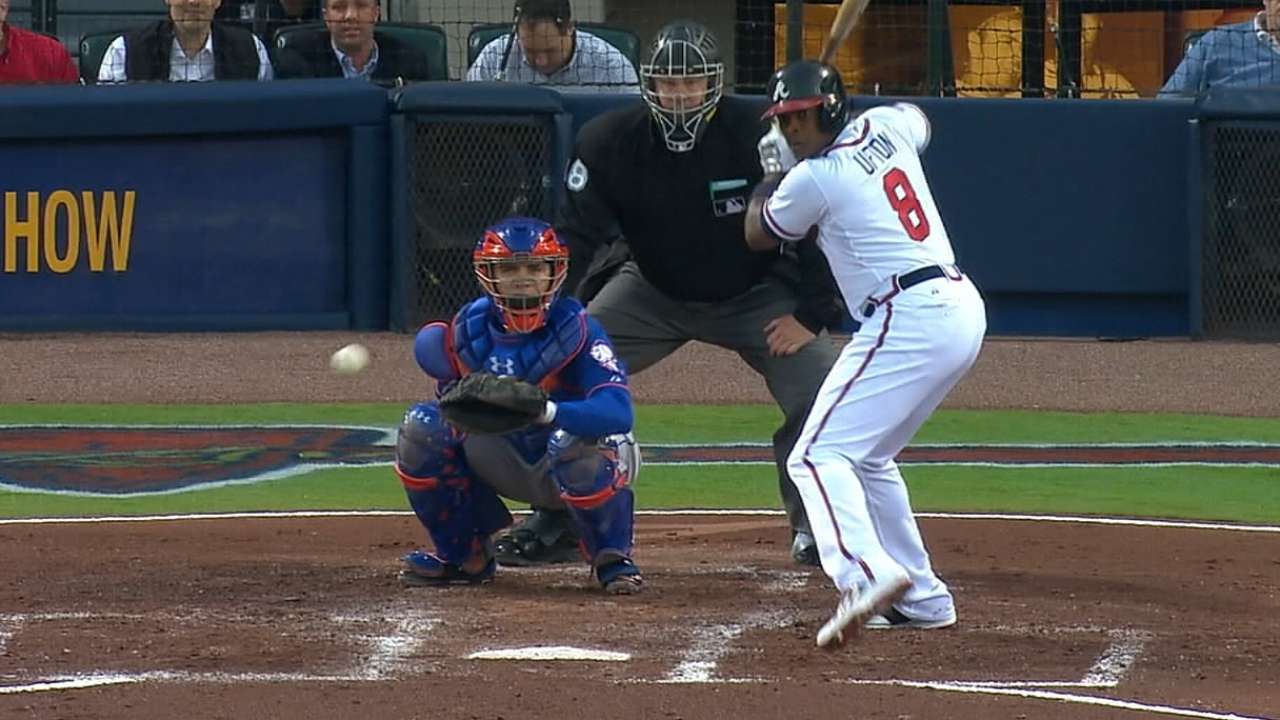 And now there are the Padres, ready to shed that wallflower image that has hung over the franchise ever since losing the Game 163 tiebreaker showdown for the NL Wild Card to the Rockies back in 2007. The have had losing records in six of the past seven seasons. Manager Bud Black had been asked to try and survive with a lackluster roster during a time that has seen uncertainty in the front office.
Now Black gets his chance thanks to the support ownership has given the new regime of A.J. Preller, the franchise's fourth general manager in six years.
Obviously, the offense needed help. San Diego has been anemic, and it's more than the pitching paradise of Petco Park that led to a league-worst 535 runs last year. The Padres only scored one more run (268) in 81 road games last year than they did in 81 games at home. They, however, head to Spring Training with an overhauled outfield featuring Justin Upton in left, Wil Myers in center and Matt Kemp in right.
What wasn't as readily apparent is that they needed a take-charge starting pitcher.
Petco Park can make for pitching deficiencies. Yes, San Diego ranked fourth in the Majors with a 3.27 ERA a year ago, but that includes a best-in-baseball 2.56 at home and a 4.04 road ERA, which ranked 20th in the big leagues. While the starting rotation ranked sixth in the NL with a 3.55 ERA, it ranked 23rd in baseball with 951 1/3 innings pitched.
The trio of Andrew Cashner, Tyson Ross and Ian Kennedy is a solid 1-2-3 punch, but Shields brings a workhorse mentality, which will help ease the strain on an impressive bullpen that led the Majors with an 83.7 percent save conversion ratio (41 of 49) and ranked second with a 2.73 ERA.
Kennedy led the team with 201 innings pitched last year. In the past eight years, the Padres have had a pitcher reach the 200-inning mark only six times, topped off by Jake Peavy's 223 1/3 innings in 2007.
Shields has pitched 200 or more innings in all eight of those seasons, working 215 or more innings seven times, averaging 233 innings over the past four seasons.
Shields is the player that gives the Padres the opportunity to step up with the big boys up the California Coast in Los Angeles and San Francisco, and be looked at as a franchise with a legitimate chance to make a pitch for a title.
Tracy Ringolsby is a columnist for MLB.com. This story was not subject to the approval of Major League Baseball or its clubs.