MLB.com Columnist
Bernie Pleskoff
On the Cusp: Los Angeles Angels of Anaheim
Heaney, Tropeano among top prospects who could impact big league club in 2015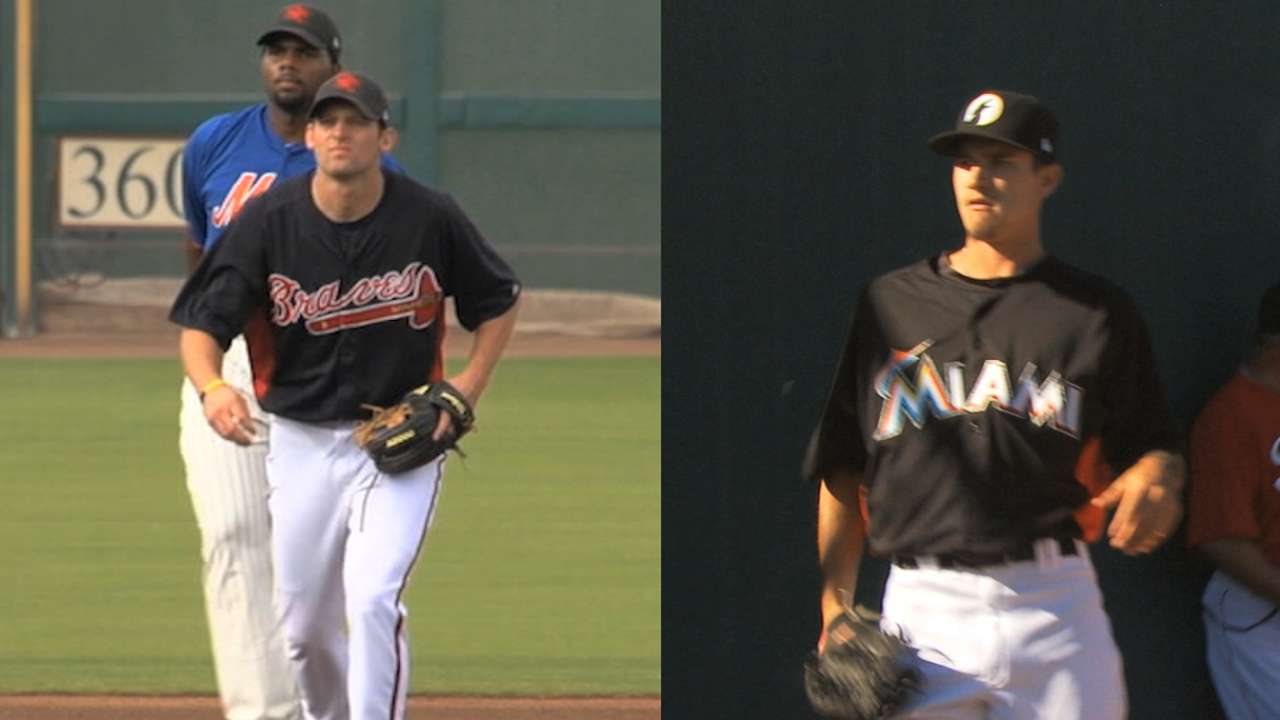 In this series, Bernie Pleskoff takes a team-by-team look at which top prospects are poised to make a contribution at the big league level in 2015.
The Angels are a franchise loaded with quality prospects -- many acquired this offseason. As the season progresses, they will be able to call upon several prospects nearing the graduation/transition portion of their development.
Here are the Angels prospects I think have a chance to make an impact in Anaheim in 2015, listed by their rankings in the Angels' Top 20 Prospects list.
Andrew Heaney | LHP | 6-foot-2, 185 pounds | No. 1
Heaney went to the Dodgers when they moved Dee Gordon and others to Miami to obtain his contract. The Dodgers then sent Heaney to the Angels in a deal for Howie Kendrick. He's a solid, confident performer with an excellent mound demeanor. His pitch repertoire features a fastball that ranges from the low to high 90's. He complements that pitch with a very good slider/changeup combination. He repeats his delivery and has smooth arm action. His control is outstanding and is one of the best aspects of his game. Much might depend on the health of Garrett Richards, but if Heaney doesn't start the season with the big league club, he won't be far away.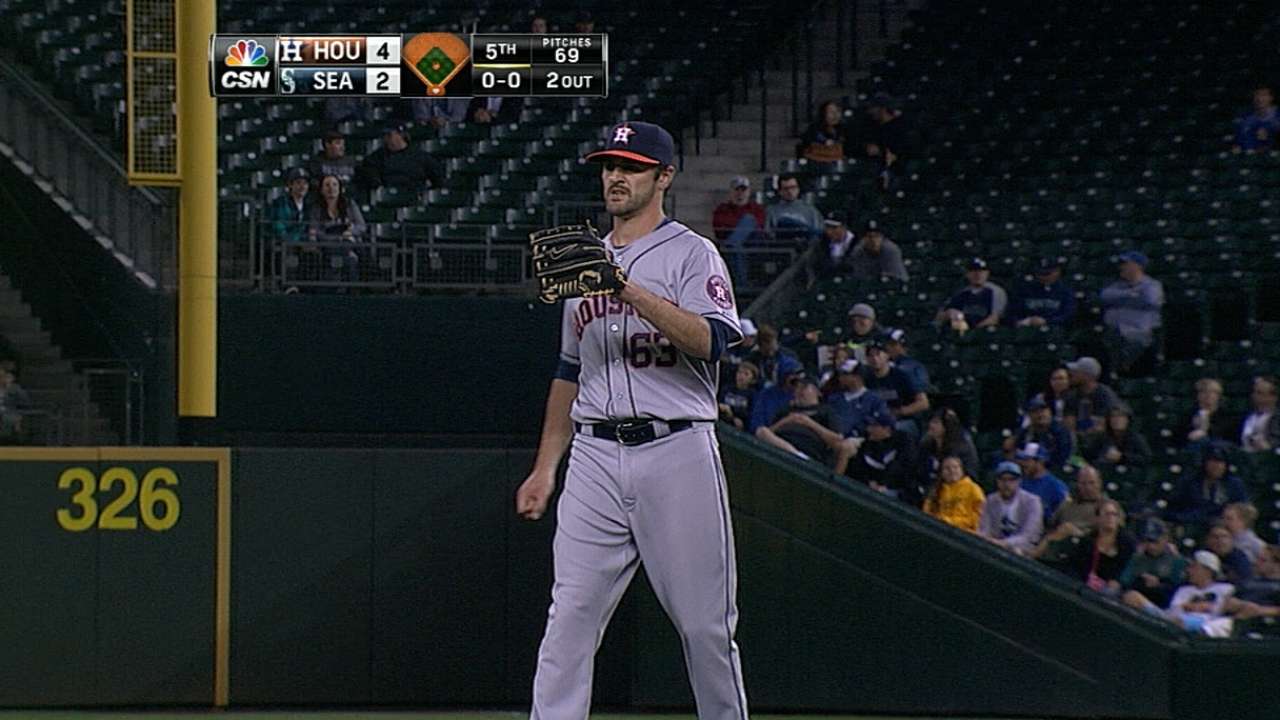 Nick Tropeano | RHP | 6-foot-4, 200 pounds | No. 6
Tropeano was the subject of another Angels trade. He came to the club from Houston, along with catcher Carlos Perez (see below.) The Astros received catcher Hank Conger in return. Tropeano knows how to throw strikes. His command and control as a starting pitcher are highlighted by his best pitch -- a wipeout changeup. As it sinks out of the strike zone, that pitch changes eye levels. He throws a fastball at 90-95 mph, making the changeup even more effective. He also throws a slider that is a work in progress. If his slider develops, he could get a call to the big leagues at some point this season. I believe he's a highly underrated starting pitcher.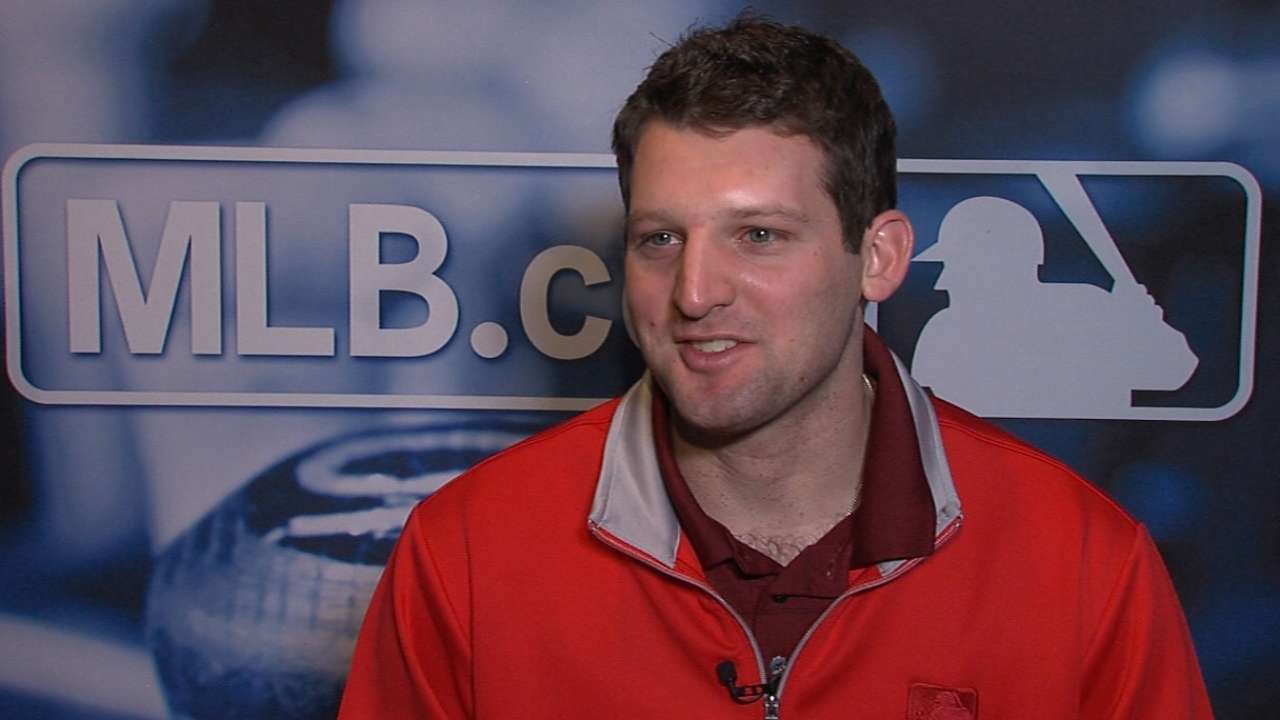 Kyle Kubitza | 3B | 6-foot-3, 215 pounds | No. 7
Kubitza was acquired from Atlanta in a deal that sent highly-regarded Ricardo Sanchez to the Braves. It isn't out of the realm of possibility that Kubitza could be playing third base for the Angels at some point this season. A left-handed hitter, he has a strong, powerful body with a projection to hit double-digit home runs. An aggressive, yet disciplined hitter, he has had a high strikeout rate. Quicker pitch recognition will help. His power is complemented by good speed and good defense.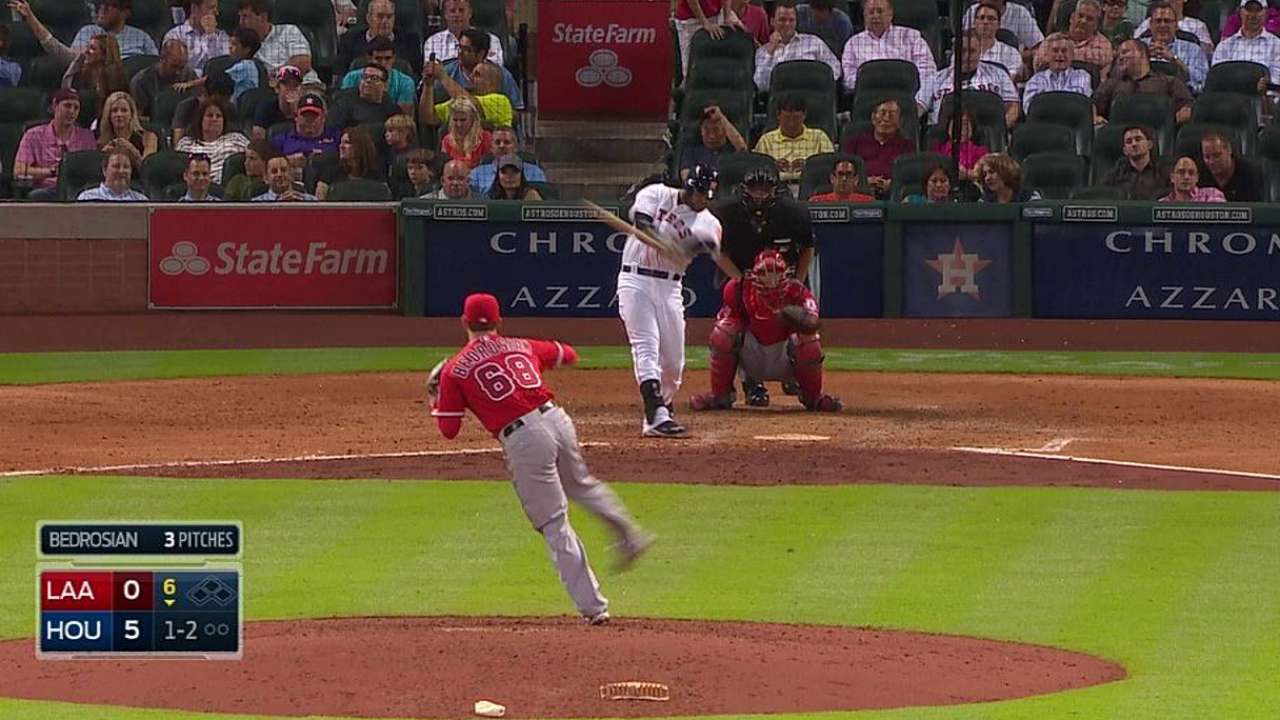 Cam Bedrosian | RHP | 6-feet, 205 pounds | No. 9
Having faced Tommy John surgery in 2011, Bedrosian regained his high velocity and ability to throw a wicked fastball/slider combination. The son of former MLB reliever Steve Bedrosian, Cam has taken to the bullpen after beginning his career as a starter. A former first-round selection, Bedrosian throws his quality four-seam fastball from 89-96 mph. He made his big league debut last season, and he looks to return to the 'pen this year. He keeps the ball down in the zone and continues to show promise.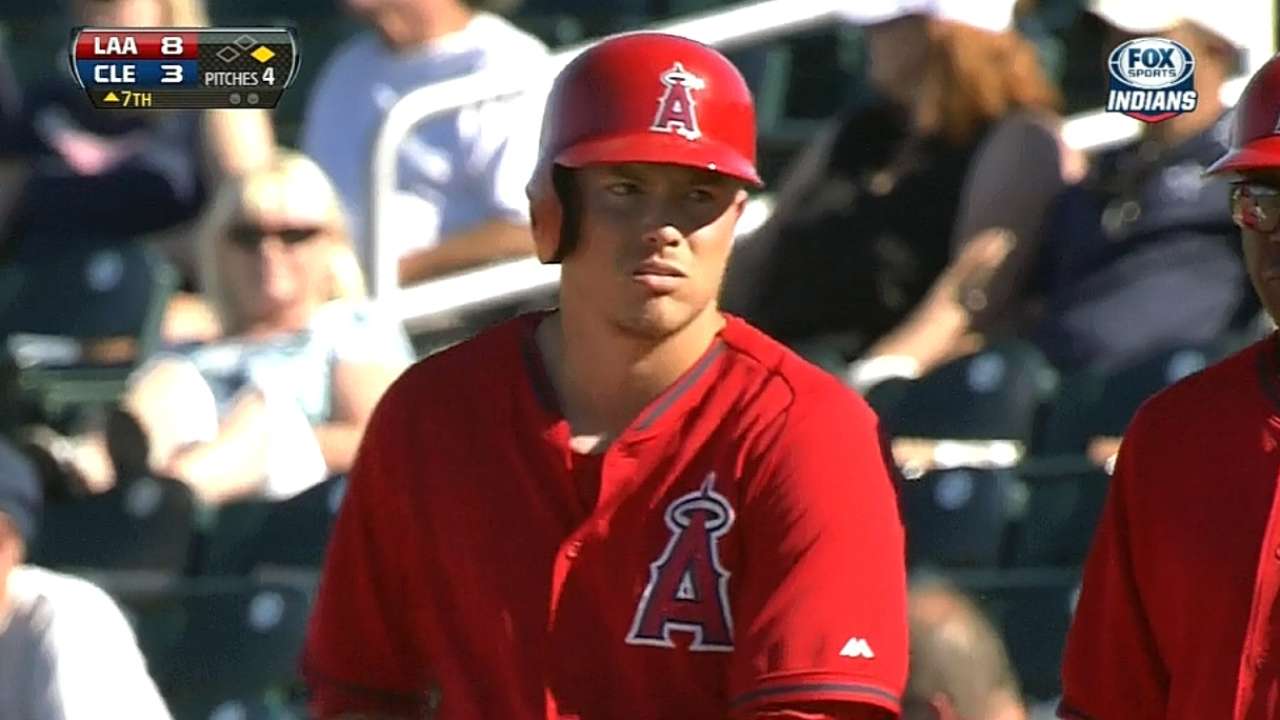 Alex Yarbrough | 2B | 6-feet, 195 pounds | No. 11
Yarbrough is a good-hitting, very steady second baseman. He has a career .295 Minor League batting average over three seasons. His time may not arrive until late this year, but he will be available if needed. He has a bit of pop in his bat and an ability to steal bases with average speed. His sharp eye and ability to use the entire field are assets. He may hit his way on to the big league club.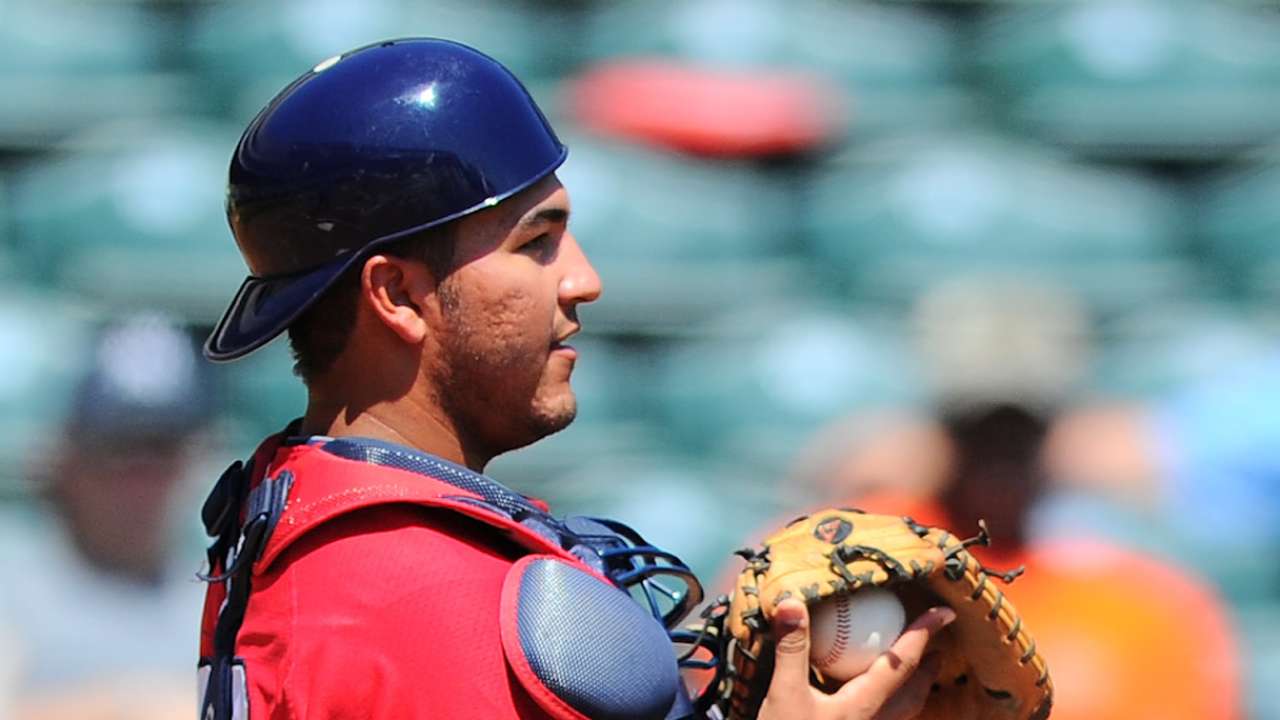 Carlos Perez | C | 6-feet, 210 pounds | No. 12
Like Drew Butera, the catcher probably just ahead of him on the team's depth chart, Perez is a defense-first receiver. With a great catcher's build, Perez has excellent receiving, blocking, and throwing mechanics with an advanced feel for the position. I think he will hit better than advertised with a short stroke and good contact.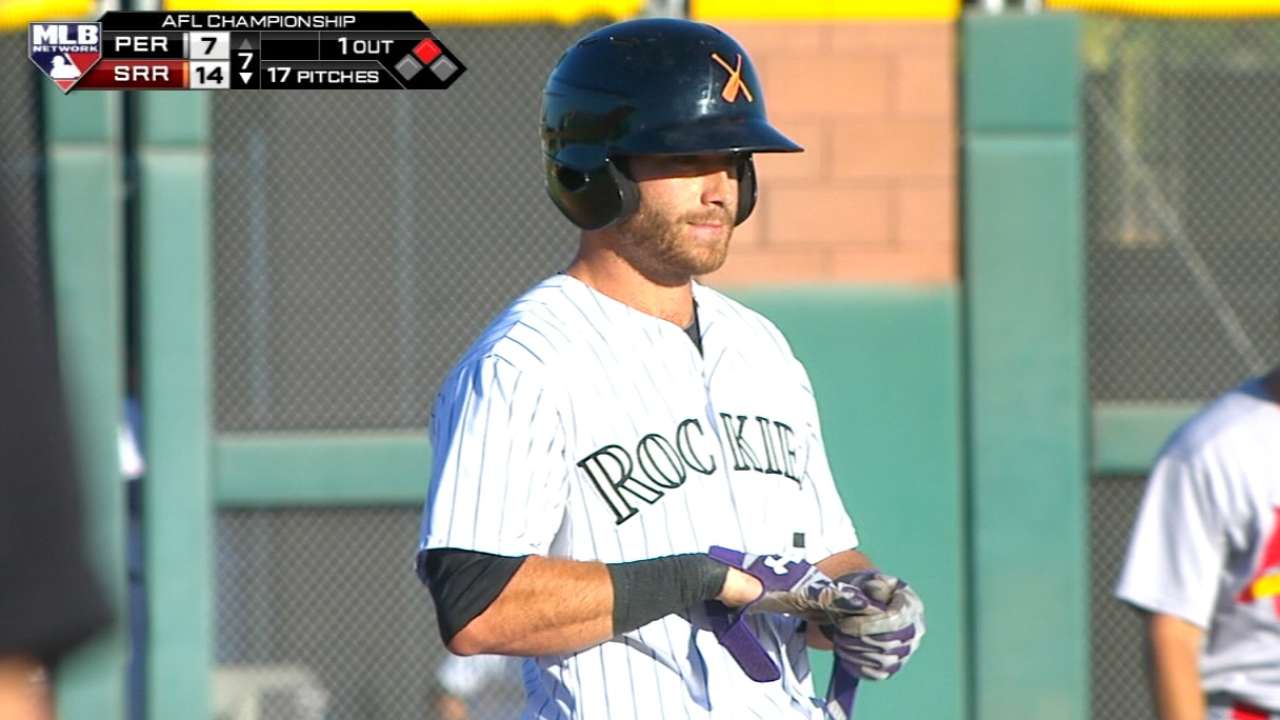 Taylor Featherston | 2B/SS/3B | 6-foot-1, 185 pounds | No.18
Right-handed hitting Featherston was plucked from the Rockies in the December Rule 5 Draft. If he doesn't remain on the Angels big league roster all season he has to be offered back to the Rocks. He is versatile and has offensive upside with some home run pop. A doubles machine the past three seasons, he may be one that got away from Colorado.
Bernie Pleskoff has served as a professional scout for the Houston Astros and Seattle Mariners. Follow @BerniePleskoff on Twitter. This story was not subject to the approval of Major League Baseball or its clubs.