A's pointing to June returns for Parker, Griffin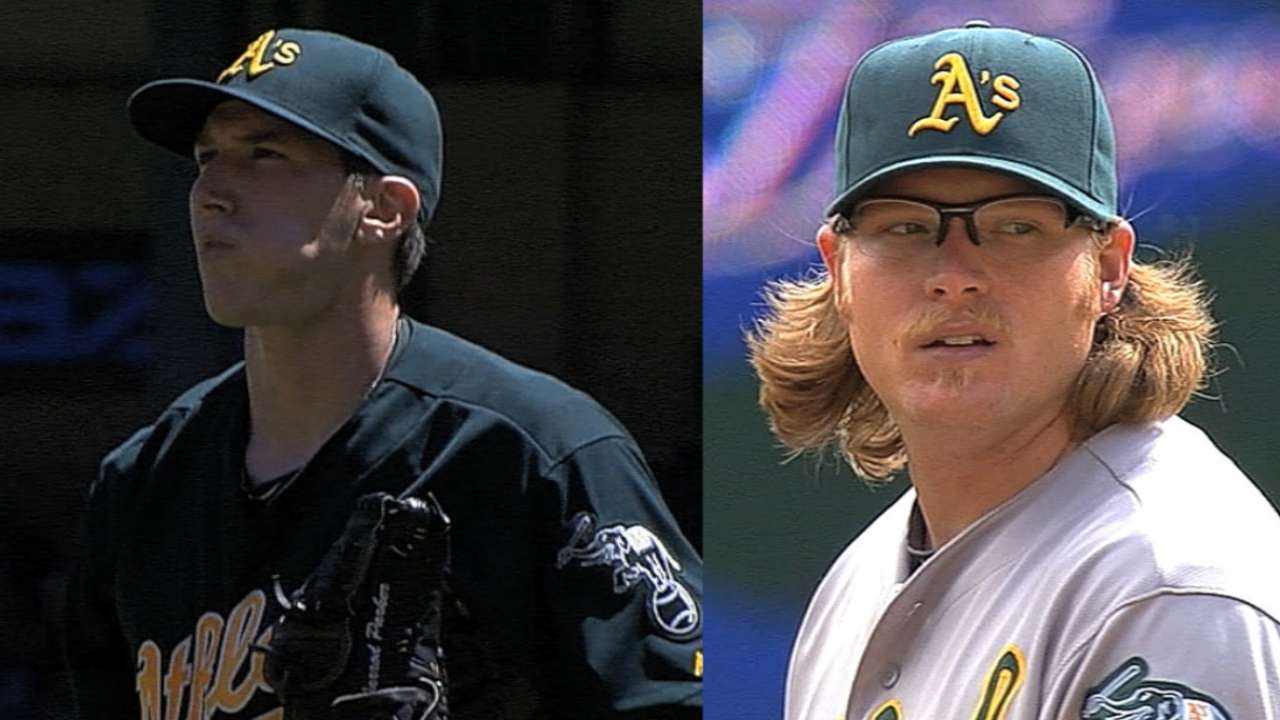 OAKLAND -- The A's pitching depth undoubtedly figures to be one of their biggest strengths this season. As many as six pitchers will be in competition for just three rotation spots behind Sonny Gray and Scott Kazmir, and that group doesn't even include Tommy John patients Jarrod Parker and A.J. Griffin, who combined for 26 wins in 2013.
On Sunday, manager Bob Melvin and assistant general manager David Forst reiterated that June remains a potential timetable for their returns, barring any setbacks.
But if it was up to Griffin, "I'd be out there right now," the right-hander said on Sunday.
"I don't think I'll be pitching in any games in Spring Training, but I'm just excited to get back out there with the guys and be a ballplayer again."
Griffin will begin throwing bullpen sessions again this week and, to this point, he has been pleased with his progression.
Both Griffin and Parker missed all of 2014 after undergoing Tommy John surgery during Spring Training. Parker was not in attendance at FanFest on Sunday, but Melvin noted they'll be particularly careful in bringing him back, since this is Parker's second time through this process.
"If you have to go through this," said Griffin, "it's good to have someone right there with you who's going through the same thing. It's been good to have him with me during the process."
Jane Lee is a reporter for MLB.com. This story was not subject to the approval of Major League Baseball or its clubs.