Doolittle making progress with shoulder rehab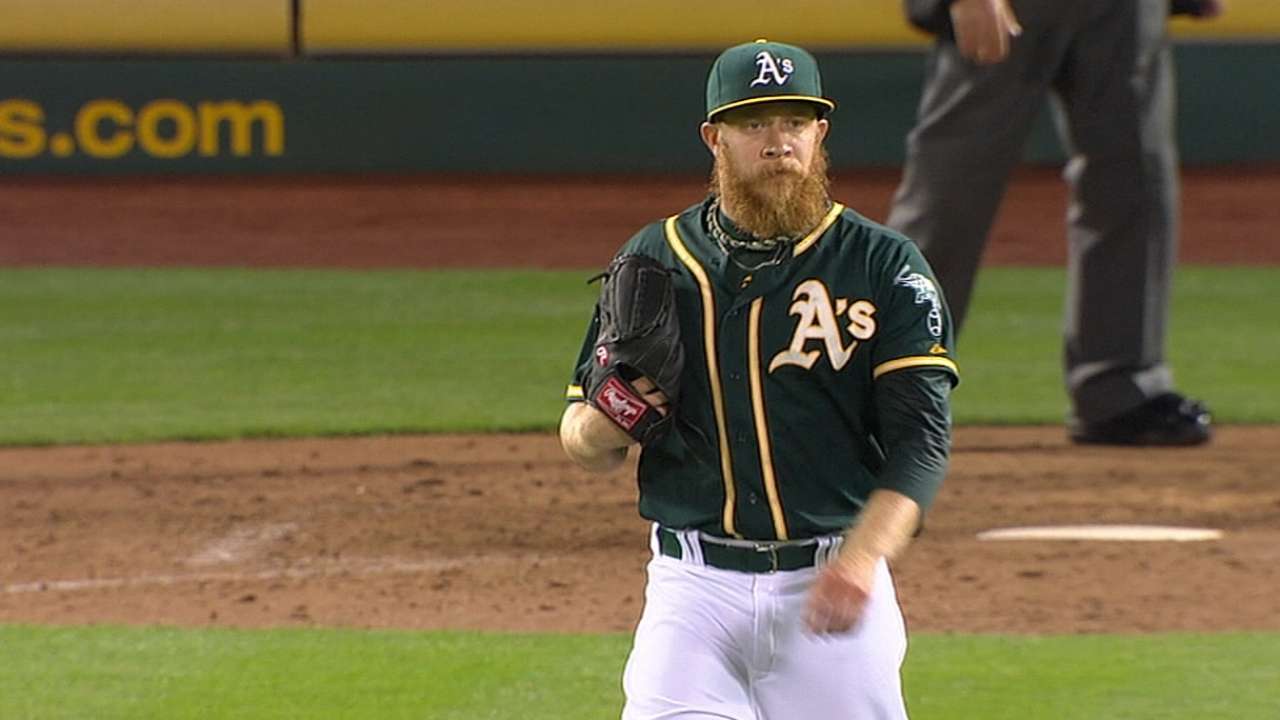 OAKLAND -- Rehabbing A's closer Sean Doolittle is encouraged by his progress from a left shoulder injury, but he is still expected to miss the start of the 2015 season.
The southpaw, diagnosed with a slight rotator cuff tear last month, received a platelet-rich plasma (PRP) injection to alleviate inflammation and irritation, and Doolittle told reporters at FanFest on Sunday, "I feel a lot better now than I did."
Doolittle has entered the beginning stages of a strengthening program, doing several range-of-motion stretches as he prepares to throw again. There's no timetable on when that will happen, or when he'll be ready to step on the mound in a regular season game.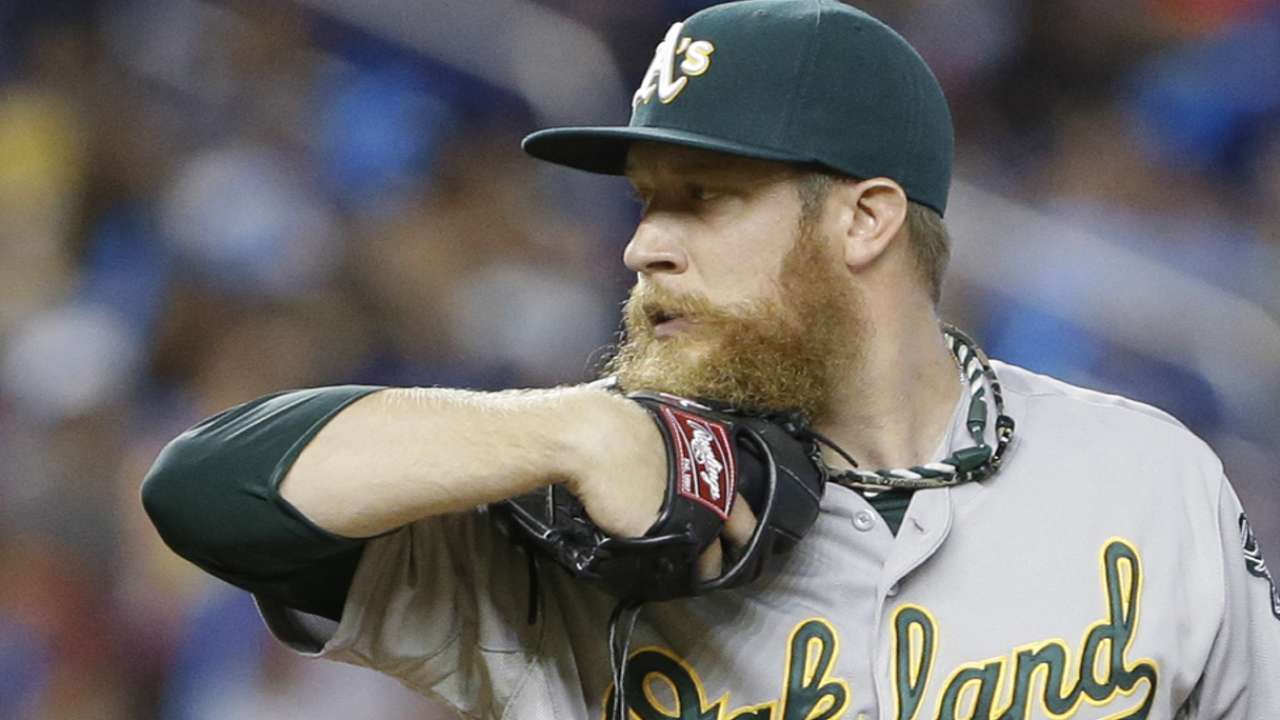 "Everything so far has gone really smoothly," Doolittle said. "We're optimistic, but we haven't set a timetable because, based on what the doctors and trainers have said, every issue is kind of different. With PRP, it's all about how your body reacts to it."
In the meantime, all eyes will be on his potential temporary replacement. Tyler Clippard, Eric O'Flaherty and Ryan Cook are the obvious candidates, and manager Bob Melvin said he'll let the competition play out in Spring Training.
"There's a good chance Sean will miss the early part of the season, but boy, we have some depth down there," Melvin said. "You look at the moves we made, depth has been important for us the last few years, and now when you have a guy like Sean that is going to miss some time, to have a Clippard, have an O'Flaherty, have a Cook, a bunch of guys that have done that before, we're in a pretty good spot to not have to rush Sean."
"We've got options," Doolittle added. "There's a ton of depth there, just like there was last year. Obviously the addition of Clippard is going to be huge. He brings quite an impressive track record. We're all really excited about bringing him on board. You look at the guys we're bringing back, too, there's plenty of depth, as much as it hurts to say I might not be missed as much as I thought I was going to be."
Doolittle said he never experienced pain in the shoulder last season, though he was told by doctors and trainers that the anti-inflammatory medicines he utilized for a late-season oblique strain could've potentially masked an issue with his shoulder.
"I start throwing right after New Years, just like normal, and I can't get the ball 90 feet," Doolittle said. "After three or four times of that, it's not just knocking the rust off. Something else is there. That was the really frustrating part.
"It's always scary going through the process of an MRI, because you never know what they're going to find, but it was a big relief that the doctors felt very optimistic and very confident about being able to treat it without surgery."
Jane Lee is a reporter for MLB.com. This story was not subject to the approval of Major League Baseball or its clubs.