MLB.com Columnist
Anthony Castrovince
Orioles in position to prove us wrong once again
Projections don't look good, but Baltimore has earned benefit of the doubt
Have you seen the projections? They're not kind to your defending American League East champion Orioles. PECOTA has them at 78 wins, last in the East. ZIPs has them at 79 wins, last in the East. Buck Showalter's mom has them at 120 wins, first in the East, but nobody seems interested in citing her projections model.
Actually, I made that up about Showalter's mom, but the veteran skipper was en route to visit her when we spoke on the phone the other day. Showalter, as lively as ever, embraces all the Orioles hate taking place in the world of projections.
"I see where everybody's picking us, and that's fine," he said. "I would, too, I guess, with all the money spent in Boston, Toronto and New York. But you know what? It's a lot more fun the way we do it."
How the Orioles do it is well-documented. They've prioritized defensive efficiency, they've taken advantage of their power-prone ballpark, they've uncovered undervalued assets and they've built a solid -- albeit lacking in starpower -- pitching staff.
The big questions as we enter 2015 is how much benefit of the doubt Baltimore deserves for past precedent -- the '12 AL Wild Card berth, a winning (if unfulfilling) record in '13, a lapped East field in '14?
It says here that the O's deserve quite a bit.
By now, it's standard practice in a column such as this to cite the returns of Manny Machado and Matt Wieters and the hope of a bounceback for Chris Davis as the reasons to be bullish on the O's. Those are good reasons. But don't overlook the organization's general ability to stay ahead of the curve, either. The beauty of a well-run front office, coaching and development staff is that it fuels the unexpected. It polishes off a waiver claim and turns him into a regular or finds that third or fourth pitch a guy needed to succeed.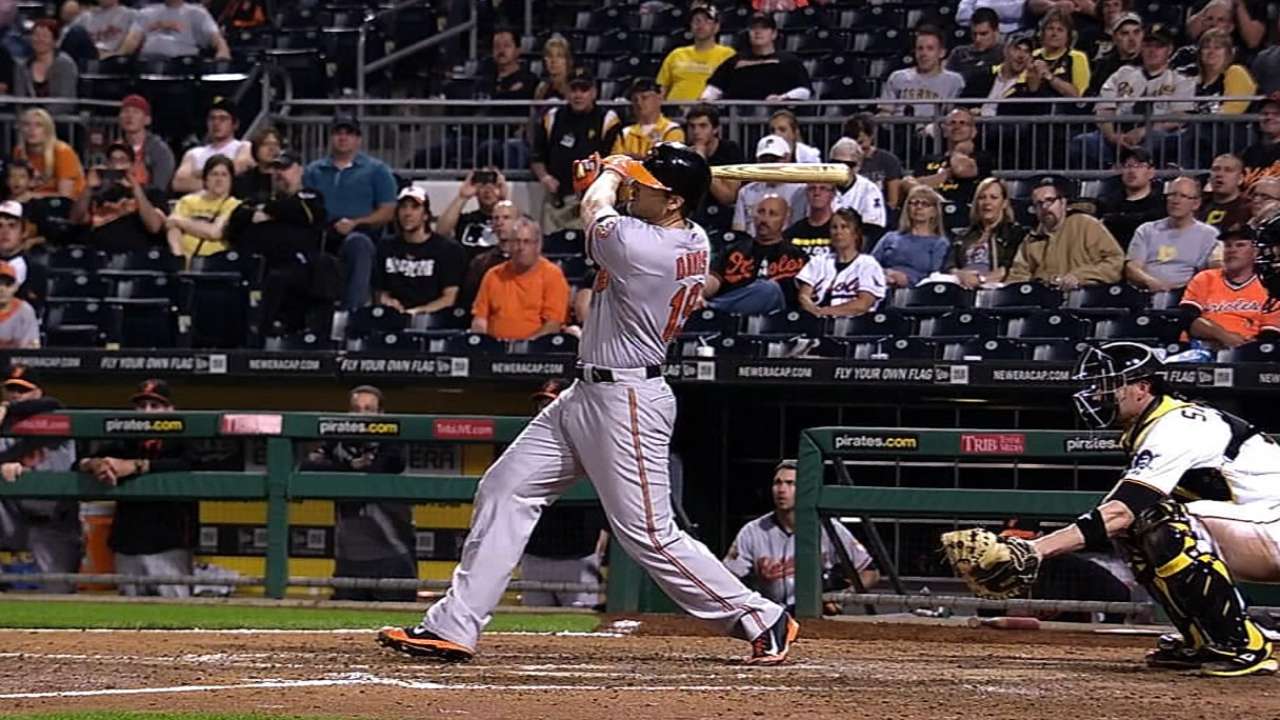 The O's have done it before, and I wouldn't put it past them to do it again -- especially in an AL East in which every team has at least one major question mark.
Still, to say the O's have flustered their fans this offseason is an understatement.
If there were any thoughts that last year's run to the AL Championship Series would prompt a free-agent frenzy, those thoughts were quickly dispelled. And the strange Dan Duquette situation -- currently, but not necessarily permanently, resolved by the Blue Jays' decision to stick with Paul Beeston as president and CEO for 2015 -- was a distraction that made the O's general inaction all the more worrisome.
Nelson Cruz got his gargantuan four-year contract elsewhere, and even Nick Markakis -- a guy who seemed a lock to be an Oriole for life -- walked away with a four-year deal of his own. To make matters worse, left-handed relief stud Andrew Miller, who was so essential in the short work the O's made of the Tigers in the AL Division Series, didn't just leave, but left for a division rival in the Bronx. He, too, got four years.
Through it all, the O's were strangely quiet. And the fact that their 2015 payroll will rise even without those three guys is, ultimately, the reason why.
That said, in every one of those cases, there are legit causes for concern about what those contracts will look like on the back end.
"You know how it is," Showalter said. "A team will buy four [years] to get three [good ones], or buy four to get two. We can't afford to do that. We signed Darren O'Day to an extension a couple years ago, and everybody wondered what that was all about, but now we've got him for another year, and it's been a pretty good deal for us. Those are the kinds of things we have to do."
Plenty of us advocated bold activity for the O's on the heels of a big 2014.
How about moving Dylan Bundy, whose hype thus far has exceeded his health, for one year of Justin Upton's big bat?
Didn't happen.
How about going all-in on the Ben Zobrist market, use him in right field and as insurance up the middle for J.J. Hardy and Jonathan Schoop?
Didn't happen.
How about taking a chance on -- gulp -- Ryan Howard? I mean, you said you needed a left-handed bat, right?
Didn't happen. Or at least, hasn't happened yet.
What did happen, eventually, was a low-profile trade for Travis Snider that is actually pretty intriguing. Snider certainly hasn't lived up to his former top-10 prospect billing, but his .288/.356/.524 slash line in 188 plate appearances after the All-Star break -- combined with the benefits of playing his home games in Camden Yards vs. PNC Park -- could make him the O's next great find.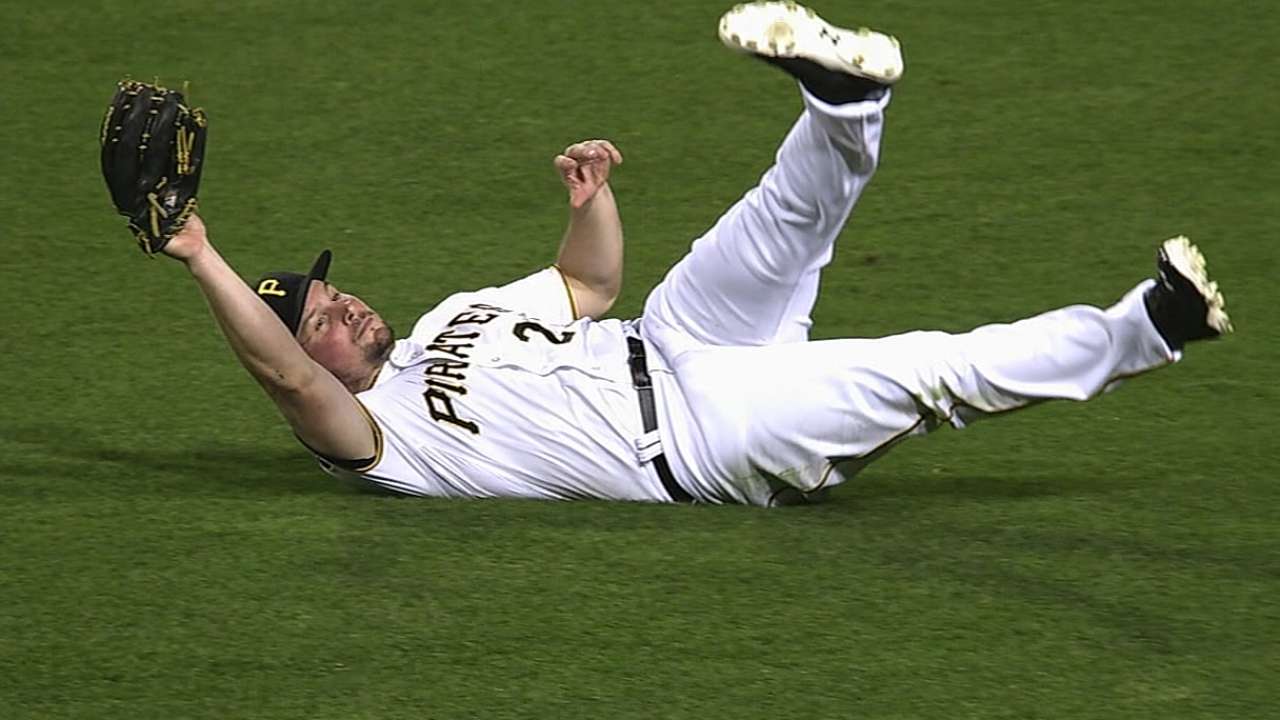 "There's no downside to it," Showalter said. "It's like getting a cheap young player with an option for next year. He's 27. I think we only have one outfielder [Alex Hassan] coming to camp that's younger than him. And [Snider] is a good defender. In our situation, we can't afford to take a player who can't defend."
A lot of people, clearly, think the Orioles can't defend their AL East title. Of course, a lot of people didn't think they'd win it in the first place. If you can believe it, a year ago, the O's PECOTA and ZIPs projections had them winning even fewer games than they're predicted to win right now.
So let's give the O's the benefit of the doubt, eh? Let's see what Snider becomes. Heck, let's see what Hassan, a guy who bounced around the waiver wire this winter before landing in Baltimore, becomes. (He's strong against lefties and gets on base.) Let's watch Kevin Gausman grow and hope to see Bundy in the bigs. Let's see how Ubaldo Jimenez responds, and let's not sell Chris Tillman, Wei-Yin Chen, O'Day, Tommy Hunter and Zach Britton short. Let's see what surprises are still in store.
As Showalter said, "There's a couple kids coming in that nobody knows, who might be the next Steve Pearce."
The O's have reminded us in the recent past that this game is not about projections, it's about play. And as far as I'm concerned, they're still very much in play for another AL East title.
Anthony Castrovince is a reporter for MLB.com. Read his columns and follow him on Twitter at @Castrovince. This story was not subject to the approval of Major League Baseball or its clubs.