MLB.com Columnist
Matt Yallof
A View from Studio 3: Longest-tenured vets changing uniforms
Dodgers at forefront of trend, acquiring Rollins, Kendrick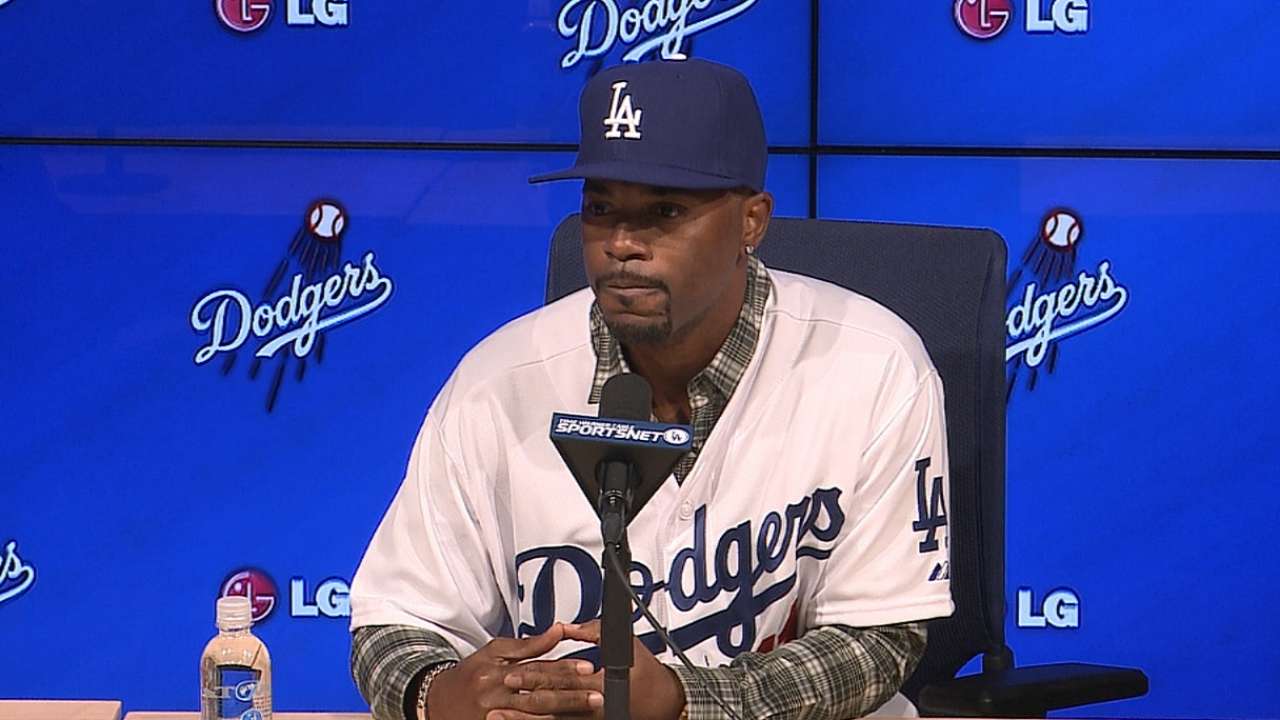 If my uniform doesn't get dirty, I haven't done anything in the baseball game.
-- Rickey Henderson
In his 25-year Hall of Fame career, Henderson got plenty filthy, and in the process, he created extra laundry for clubhouse attendants from coast to coast. From San Diego to New York. From Oakland to Toronto. By the time he was done, Henderson played for nine different franchises, including the Athletics, which he played for on four different occasions. To be completely honest, I had no recollection of his days with the Dodgers. So if you're scoring at home, give the internet an assist and a round of applause.
Speaking of applause and uniforms, think about the players we've honored over the last few seasons who spent their entire careers wearing just one uniform. A few of them leave no doubt which club they'll represent when Cooperstown comes knocking. Derek Jeter, Mariano Rivera and Chipper Jones are no-brainers and Todd Helton should warrant serious consideration. Those are just three former stars who come to mind. And they're a dying breed for sure. Right up there with the Borneo Pygmy Elephant.
Heading into 2015, the player with longest tenure with his original club is the Phillies' Chase Utley. This will be his 13th year in the same uniform. Utley still needs seven more years at Citizens Bank Park to match what Jeter did in New York. I'll bet you a cheesesteak that won't happen. Mets third baseman David Wright heads into this year with more games played with his original team than any other player. He's at 1,508. Wright would have to play 162 games per season for the next seven and half years (or 1,239 more games) in a Mets uniform to match Jeter in the games played column. Big shout out to MLB Network researcher Matt Salvatore for stellar work on his abacus.
Here's the point. The days of watching your favorite team develop a young player and then remain married to that star until his retirement are basically over. Shop for baseball jerseys at your own risk. Please avoid a tattoo featuring your baseball idol. On the flip side, you have to admit there is something cool about seeing a veteran in a new uniform for the first time.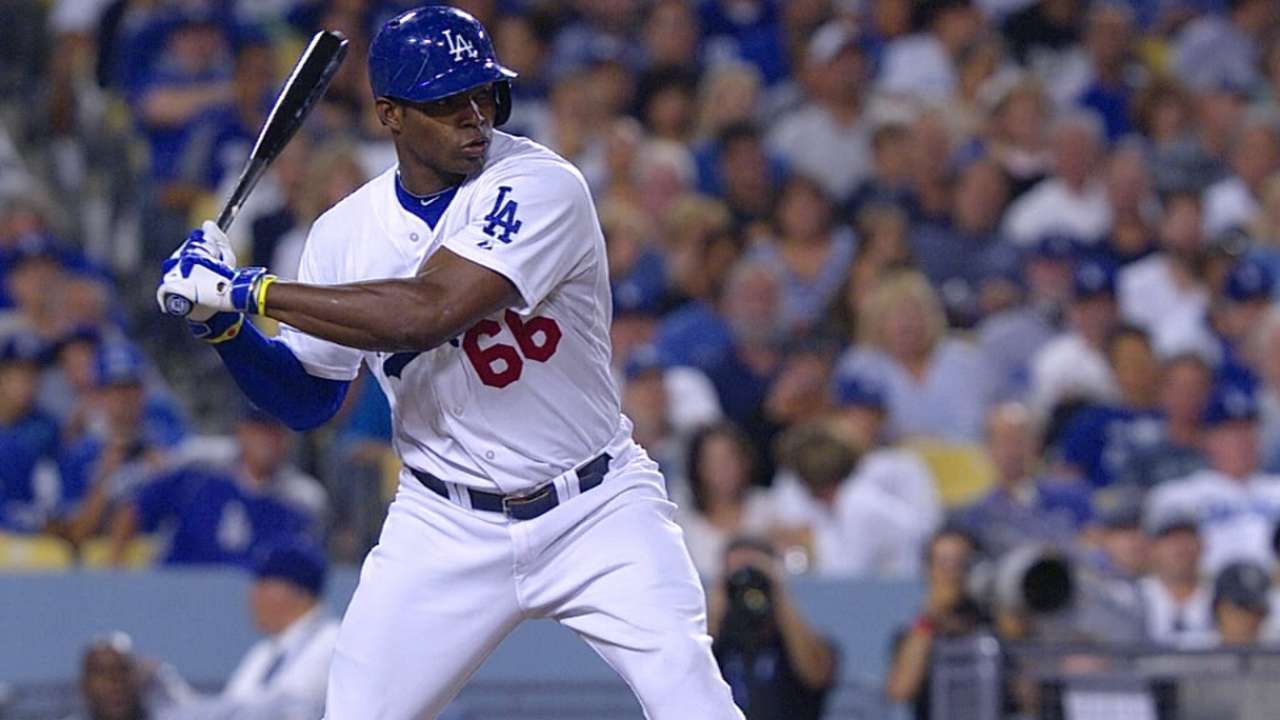 So let's look ahead with excitement as a few veterans embark on adventures with new clubs in 2015. There's a strong Dodgers theme, as L.A. underwent an extreme makeover this winter that turned baseball on its ear.
The Dodgers moved the former franchise cornerstone and 2011 MVP runnerup Matt Kemp. After nine seasons with the club that drafted him in 2003, Kemp will wear a Padres uniform this coming season. While he admitted he'll miss the bright lights of Hollywood, he is excited for this new opportunity. This was a move both sides wanted and needed to make. Both the team and the player needed a change of scenery, and a glut of outfielders wearing Dodger blue made it possible. Mark your calendar for April 6. Kemp and the Friars are in L.A. for the Dodgers' home opener.
After playing for his original team across 15 seasons, Jimmy Rollins is bumped off the top of the longest tenured list as he returns to his California roots to play in Los Angeles. It will be so odd to see Rollins wearing the color blue that pictures may seem photoshopped. If you're a Phillies fan, you'd have to be in your early- to mid-20s to remember your team without J-Roll. At 36 years old, the former MVP says he wants his time in Los Angeles to last more than just one season. His performance will dictate his future with a club that has one acceptable outcome: to win its first World Series since 1988. Rollins' defense is still as smooth as his personality. Hollywood will be a great fit. The Dodgers and their revamped front office have talked openly about improving clubhouse chemistry. Rollins brings a winning pedigree.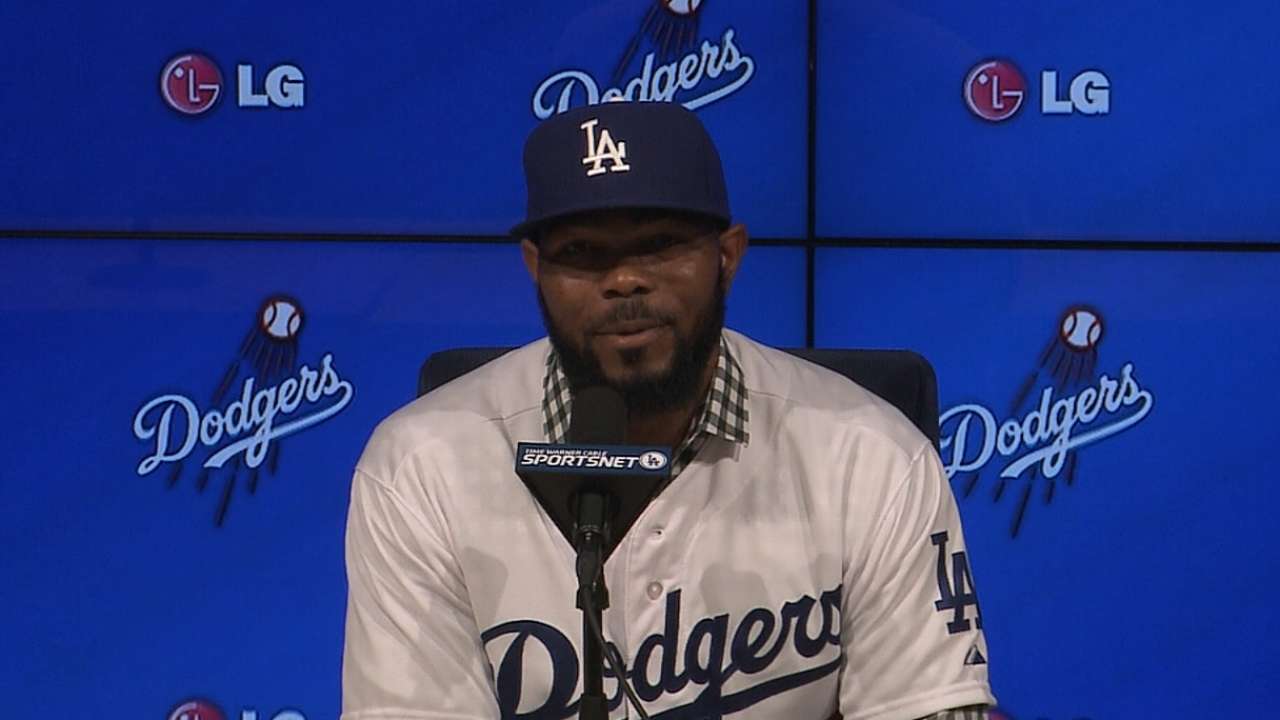 After playing for 12 seasons next to Utley, Rollins has a new double-play partner in Howie Kendrick. We watched Kendrick for nine years and more than 1,000 games with a Halo on his head. At 31 years old, Kendrick was shipped down the freeway to Los Angeles. It's surprising how little attention Kendrick gets on the national stage, considering how solid he's been both offensively and defensively. Consistency is a strength. So is playing hard and not looking for the spotlight. Kendrick and Rollins -- with 24 years combined with their original teams replace -- Hanley Ramirez and Dee Gordon.
Comedian Jerry Seinfeld said it best when talking about the frequency with which most athletes change teams. He said, in the end, we're not rooting for individual players or teams, we're rooting for laundry. The Dodgers hope the players wearing their laundry this coming season are the best in the business.
Matt Yallof is the co-host of The Rundown on MLB Network from 2 p.m. to 4 p.m. ET. This story was not subject to the approval of Major League Baseball or its clubs.