Juggling rotation pieces part of Giants' spring plan
Defending champs set to enter camp with seven starting options
SAN FRANCISCO -- The rotation that will carry the World Series crown into the 2015 season has a jewel of an ace in Madison Bumgarner and a host of familiar gems, but the exact makeup of the mound group that will set the tone for the Giants is a bit of a work in progress heading to Spring Training.
Questions abound for the first line of defense of the Giants' third title in five seasons: Will Matt Cain and Tim Lincecum rediscover their old successful selves? What will the Giants get out of a pair of veterans who were part of the quest for the ring in '14, Jake Peavy and Tim Hudson? Where does stalwart Ryan Vogelsong fit into all this? And let's not forget Yusmeiro Petit, who counts starting among the many roles he can fill -- which one will it be this year?
Count them, and that's seven possible starters -- all veterans, all holdovers, all contributors to a championship run. And, for right now, that means the Giants will head to Spring Training doing their utmost to get all seven prepared for the regular season.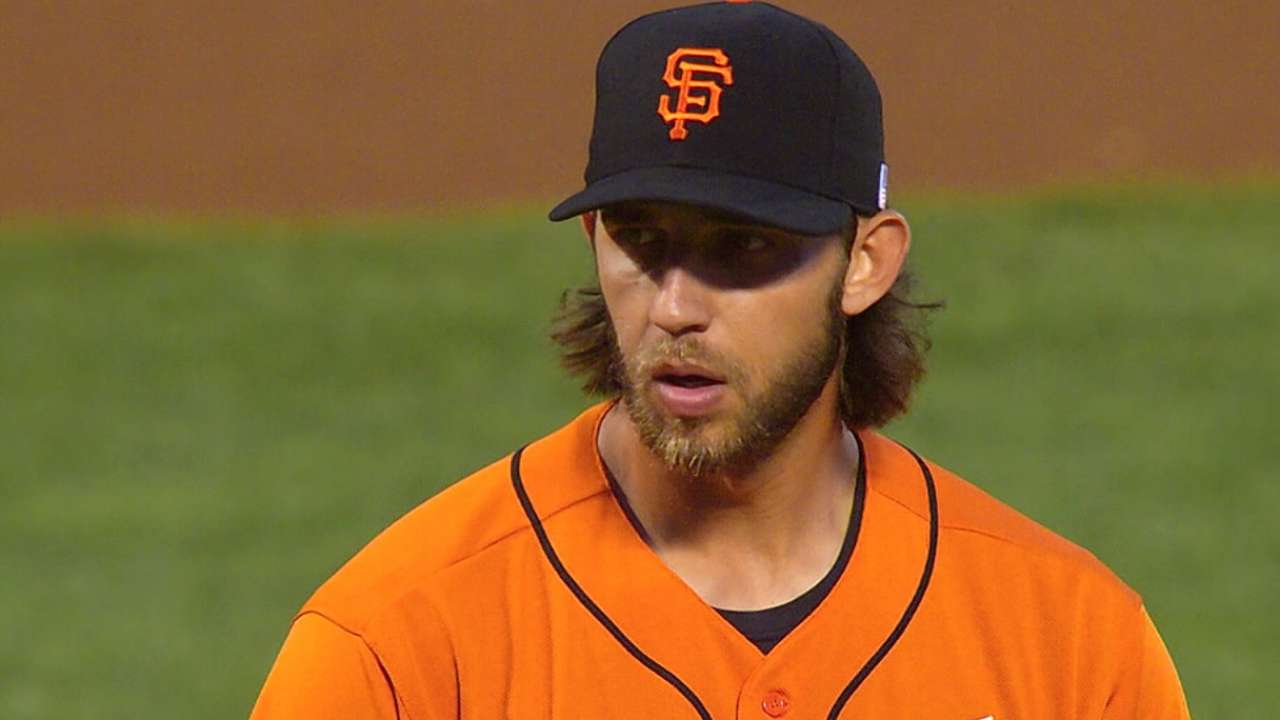 "We're going to get them all ready to start. I think that's the best way to do it," Giants manager Bruce Bochy said Friday during a media availability event at AT&T Park in advance of Saturday's FanFest.
That means a bit of a juggling act the deeper into spring they go, trying to find enough innings for everyone, be it in "B" games or Minor League games or "piggybacking" starters in Cactus League play. Where it all ends up could be altered by health or effectiveness issues in Arizona, but the Giants apparently will head into the season with five starters and two pitchers who are stretched out but must fill a relief role -- and not necessarily just the traditional fallback role as a long man.
"These guys are going to have to pitch different innings than they were in the past," pitching coach Dave Righetti said, noting that late-inning help has to be part of the equation, not just long or middle relief.
Petit is the most experienced at a swing role, and he took pitching in the late innings to an extreme with his six innings in Game 2 of the Division Series at Washington last October, an 18-inning Giants victory. Vogelsong had a couple of relief outings when he first came back to the Giants in 2011, but he has been exclusively a starter since then other than two mop-up innings in Game 6 of the World Series. Lincecum had seven relief outings last season and has seven in the last two postseason runs, but the Giants are determined to make sure he returns to form as a starting pitcher.
And that right there might be the biggest question facing the Giants' rotation heading into 2015: Can Timmy get back to being Timmy?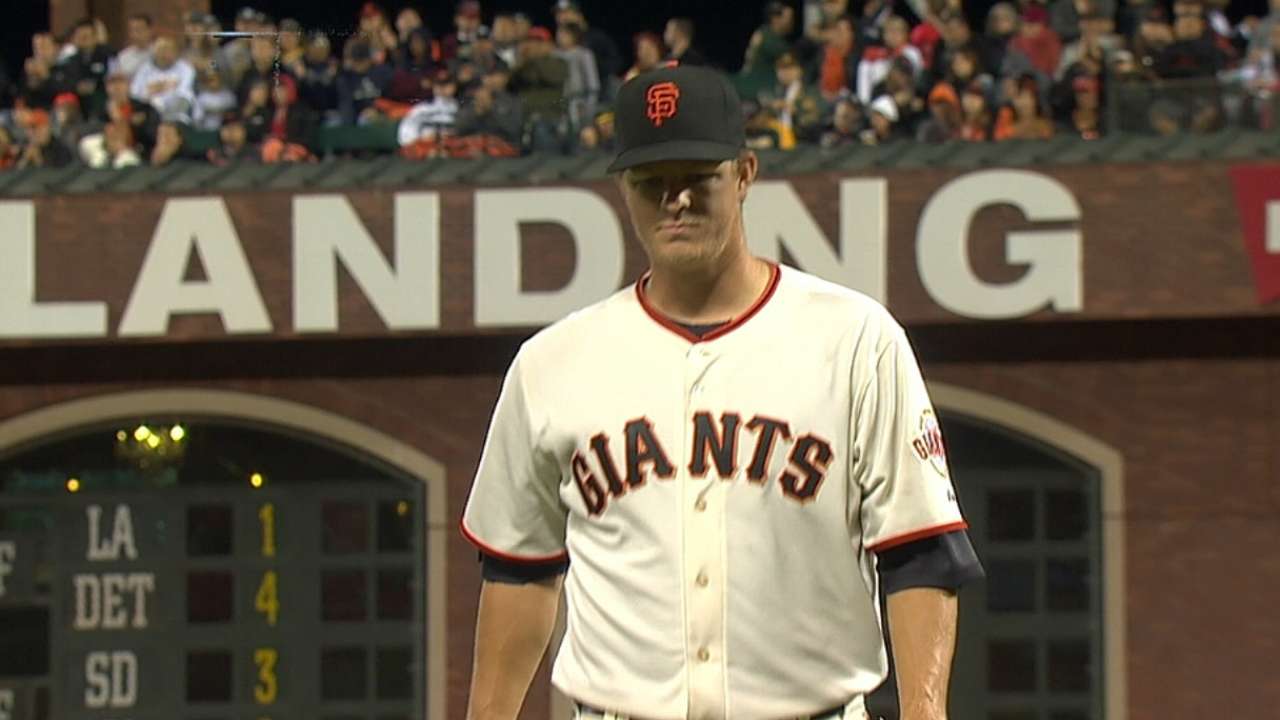 Righetti said Lincecum has been working with his father, Chris, on getting his mechanics right, and Righetti knows Lincecum well enough to be assured he'll come to camp ready to compete and bring his game back toward the high standard he set early in his career.
"In Tim's case, it's really staying on line with home plate, throwing strikes and getting ahead of guys," Righetti said of Lincecum, who was an excused absence from FanFest. "When he does that, he's devastating, because he does have a touch, and he can make people swing and miss. He always has. The longevity of the season, how it projects through the whole season, that's what you're hoping to get, and I know he wants to do that."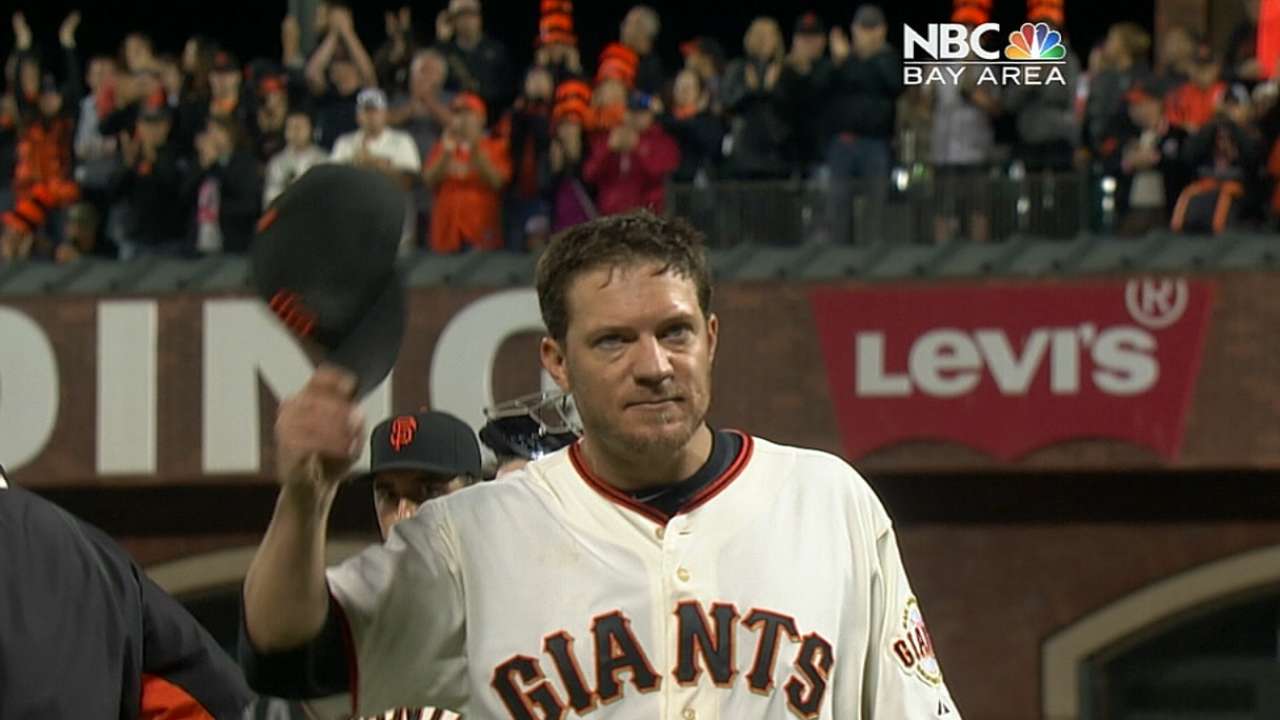 Among the other veteran starters, Peavy is just 33 and is back for two more seasons with the Giants after a second straight trip to the pinnacle, the first with Boston. And Hudson expects to be ready for Opening Day after bone spurs were removed from the right ankle he injured so severely a year earlier, and while he's suggesting this might be his last, Hudson looks to be a solid contributor to the rotation in 2015.
Then there's Cain, who has put a rough couple of years behind him and says he's feeling great after having surgery last year to remove bone chips from his elbow, later undergoing a procedure to remove bone spurs from his ankle. Cain says his range of motion is the same he had "as a kid when I signed with these guys when I was 17," so he's looking for a rebound year with a healthy body.
Lincecum, too, looks for a renaissance, and his ability to do that definitely weighs heavily as the Giants look to sort out their septet of starters this spring.
"There's something about veterans, they know how to bounce back, and I really expect Timmy to," Bochy said.
John Schlegel is a national reporter for MLB.com. You can follow him on Twitter @JohnSchlegelMLB. This story was not subject to the approval of Major League Baseball or its clubs.